Hey everyone! Thanks for stopping by for "Our Homes for the Holidays" home tour. I am simply amazed by the ladies I have been blessed to share this tour with.
If you are coming over from The Renovated Acre – Thank you for stopping by! Pull up a chair and stay a while.
Be sure to hover over the images if you would like to save to Pinterest.
*Affiliate links are used in this post, but remember they are at no cost to you*
Welcome to my christmas home tour
Welcome to my world of Chaos!
What you see in the pictures only show about 1% of what goes on here.
Actually when I was taking pictures
the big kids were upstairs
screaming every 3 minutes
asking if they could come down.
The 2 year old charged down a few times.
So welcome to my 1%!
I know you are here for the pictures so I will get to it!
Living Room
I'm going to first show you some pictures that I have already shared! This is our Living Room. As of now It only has 1 chair. The couch and big chair should be here right after Christmas.
Dining Room
Our floor plan is an open concept so when you walk in the front door you walk into a big room which is our Foyer/Dining Room/Living Room. My husband built this amazing 12′ Farmhouse table + benches when we moved in. This year instead of having place settings I decided to go with a "buffet style" look. In the South where we live we mainly do buffet style then take a seat so that's what I was going for. And my favorite find is under the chicken feeder in the center of the dining room table. Has anyone ever used that as decor before? Probably not. But I just love it! I was looking in the garage for extra things to decorate with and I saw what I thought was a bag of leaves. NOPE! My husband's camo net!! GO take a look.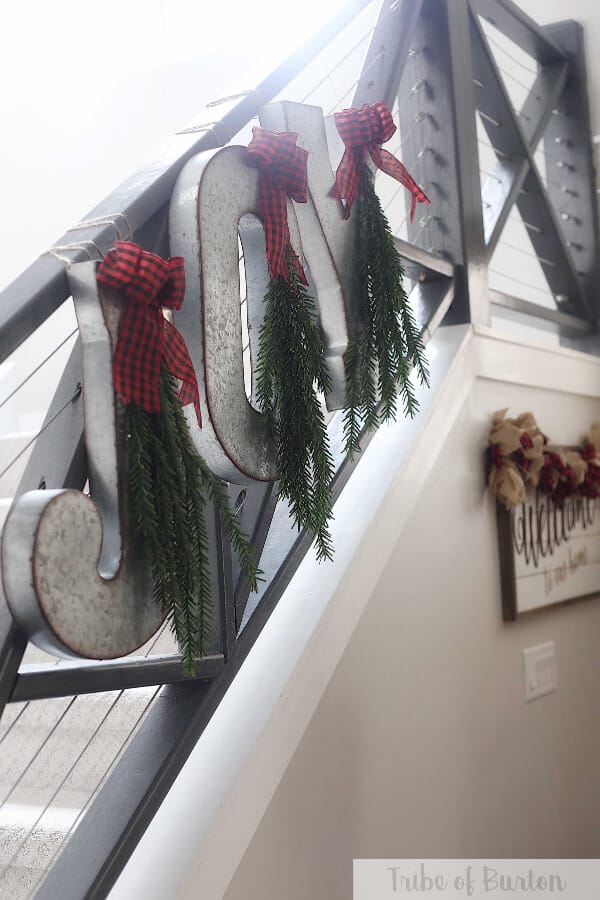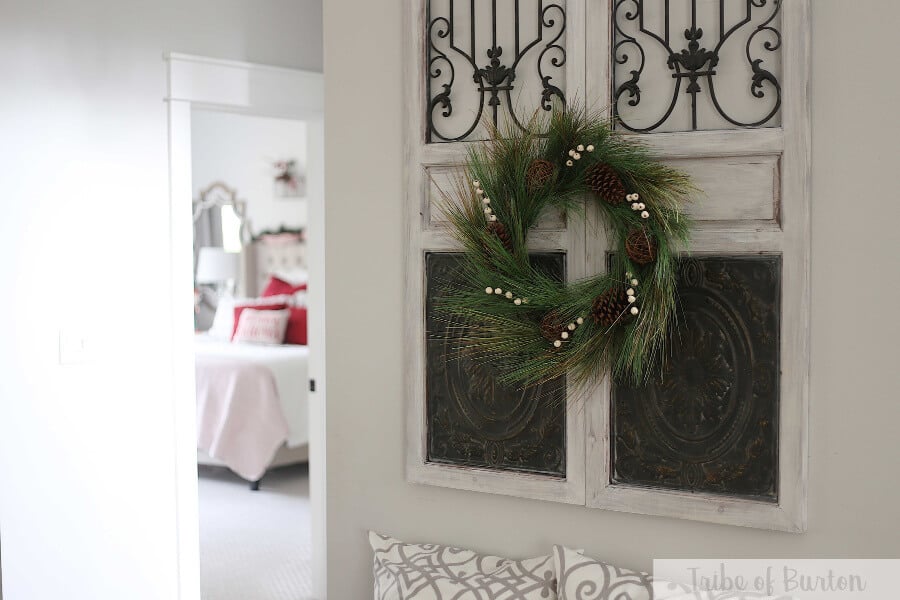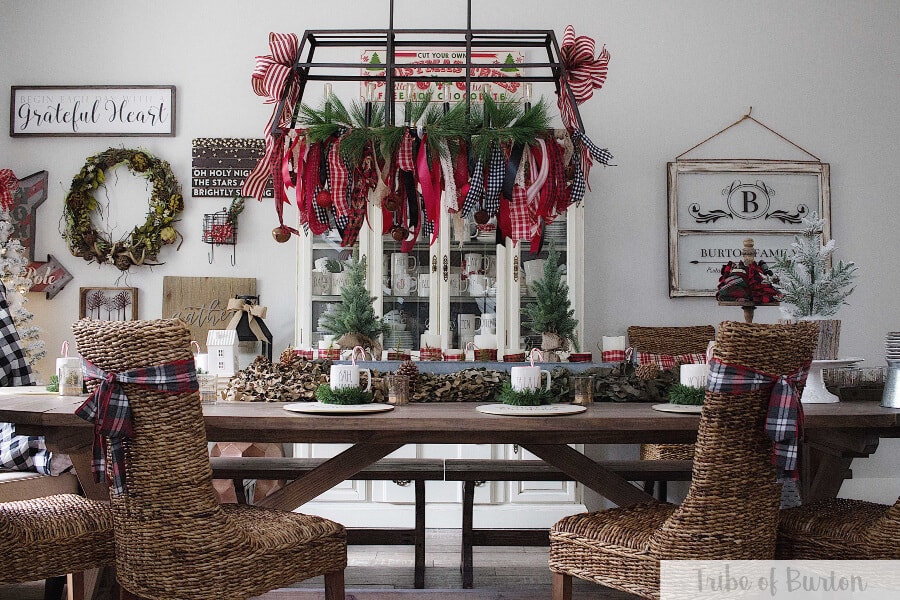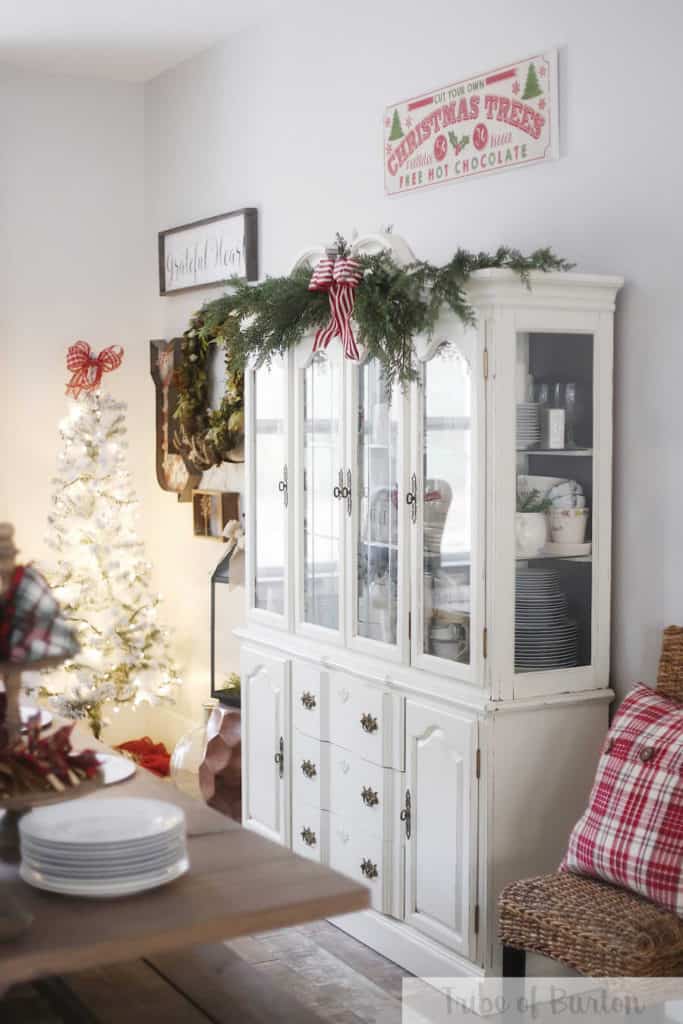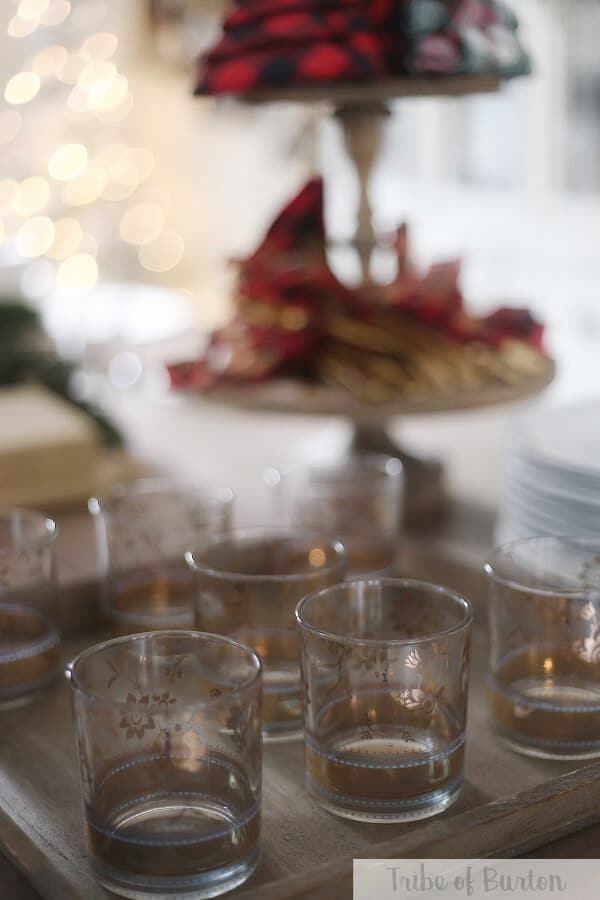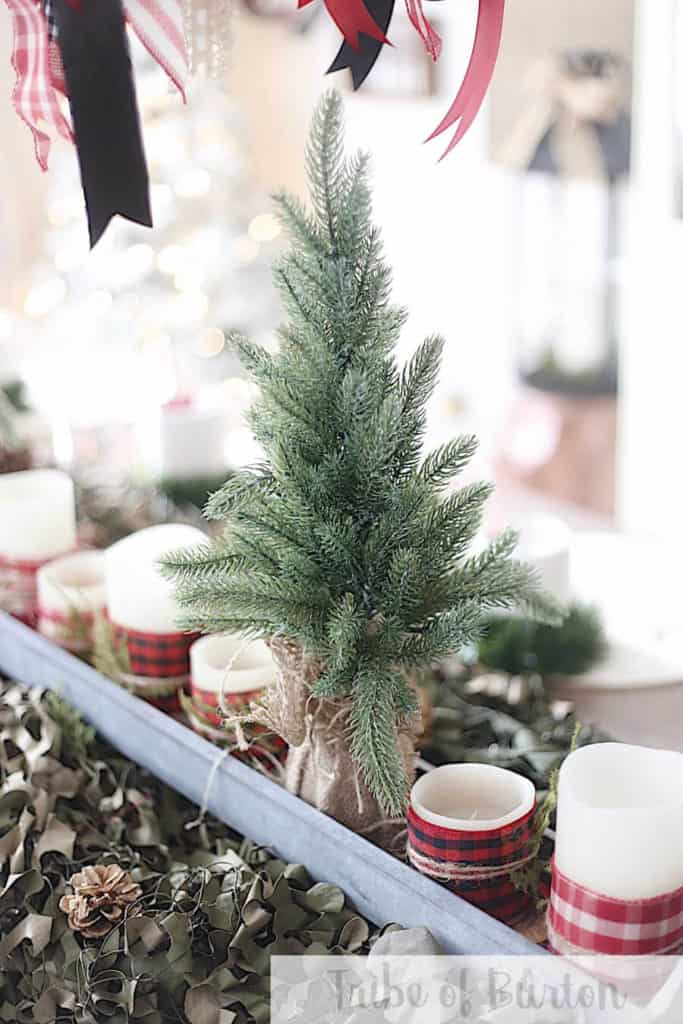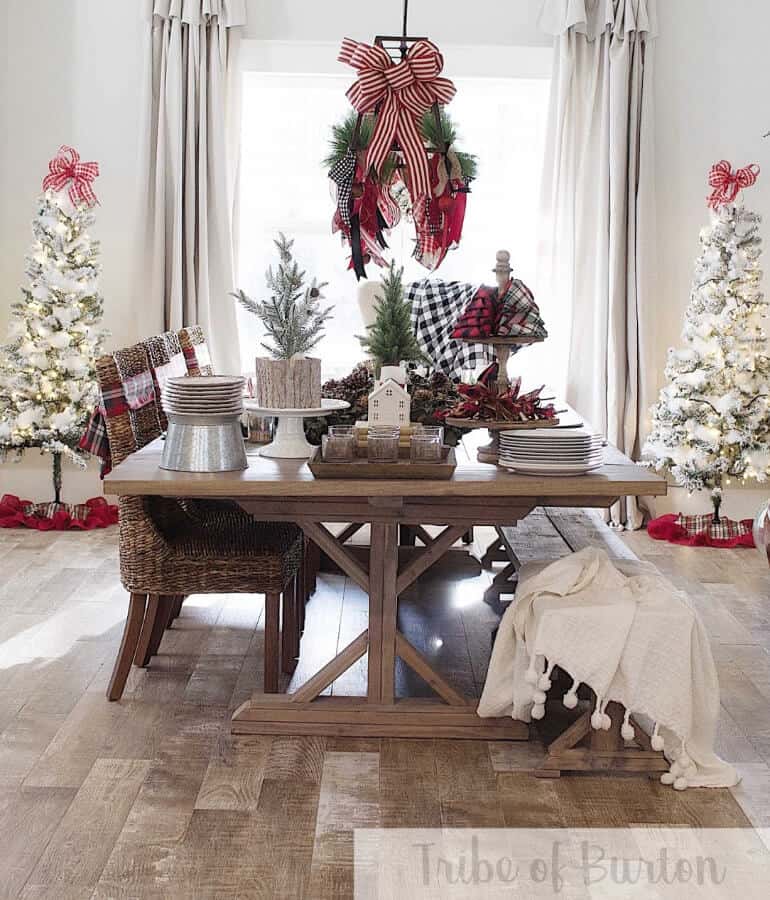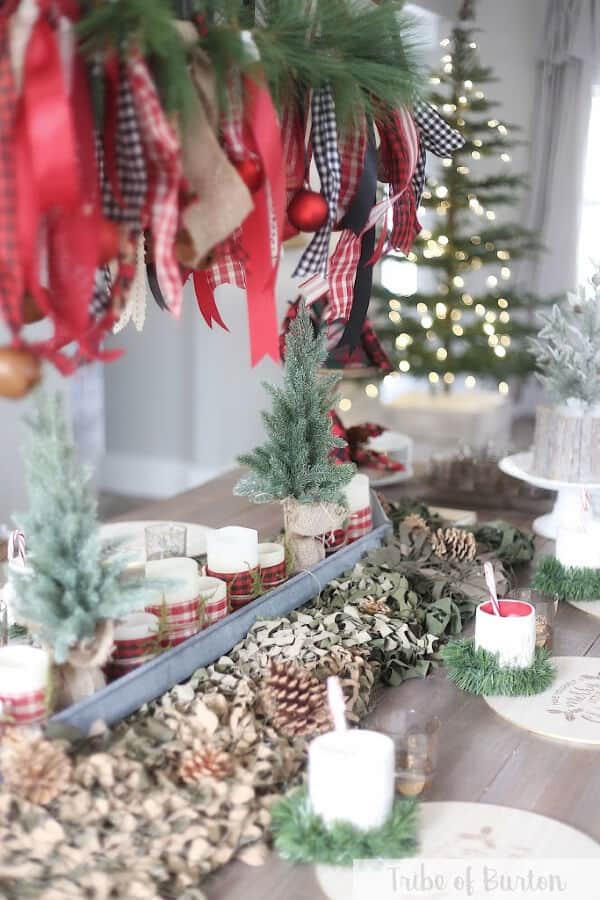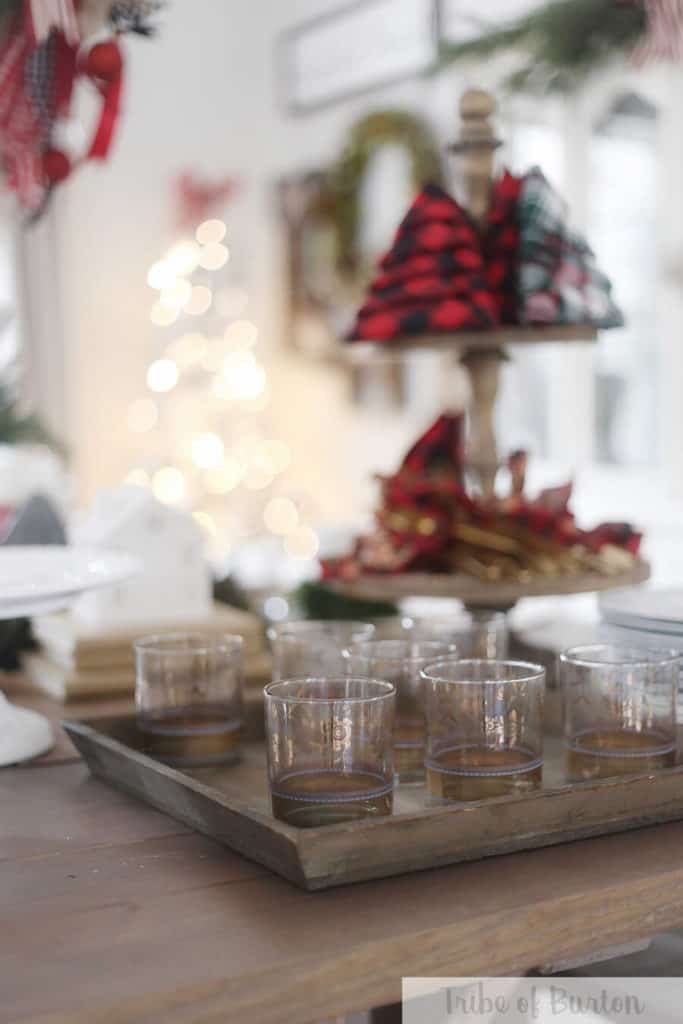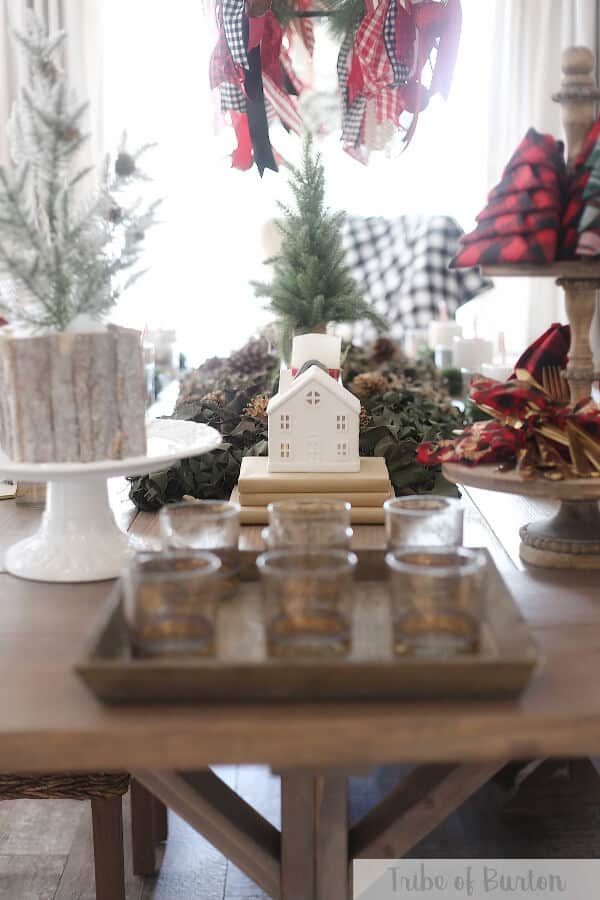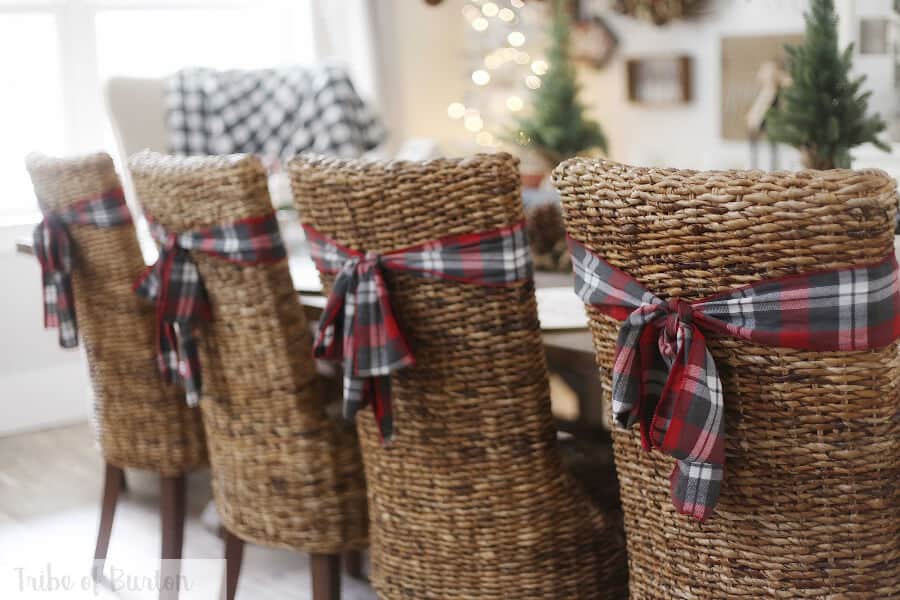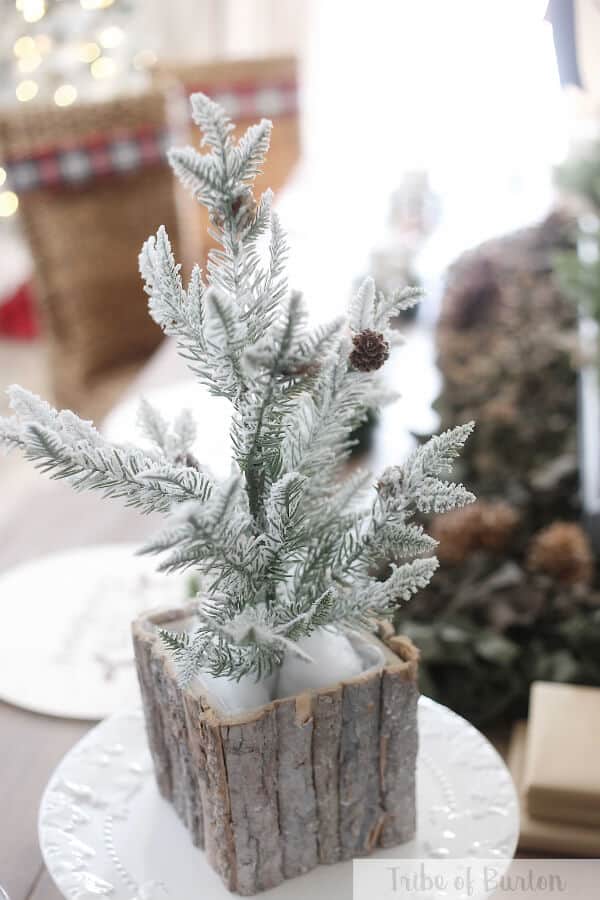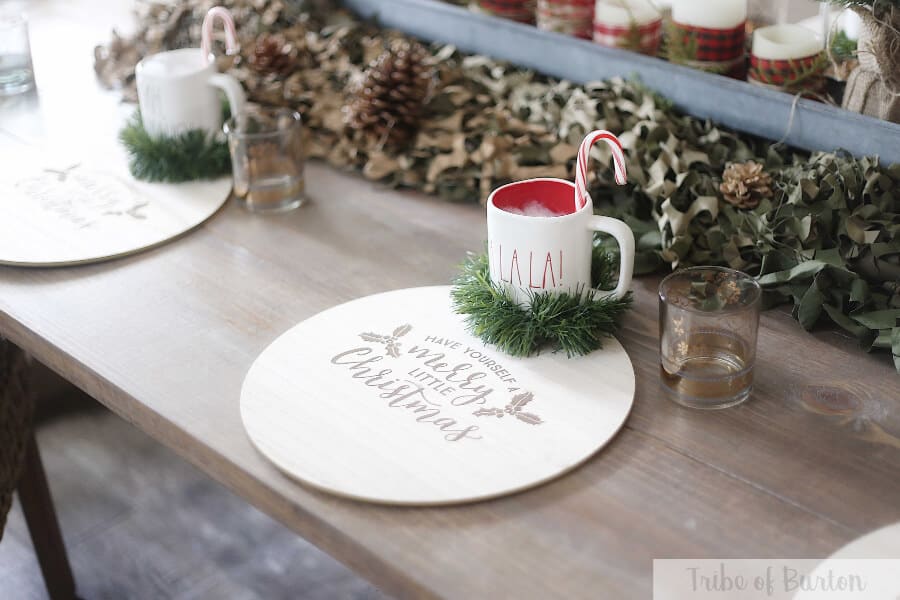 Shop this room
Master Bedroom
This room has probably my most favorite tree in the house. It spins + it has all the kiddo's handmade ornaments on it. It brings me JOY.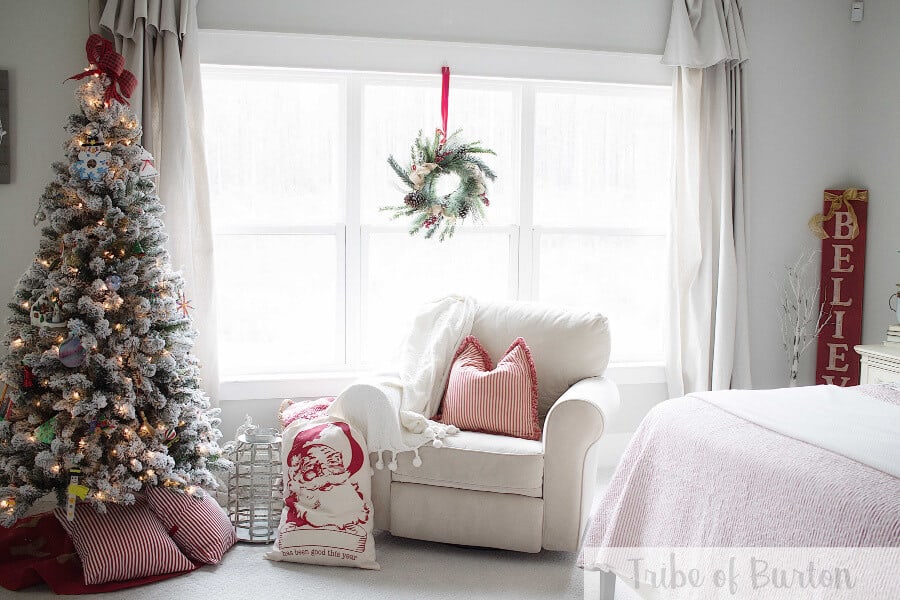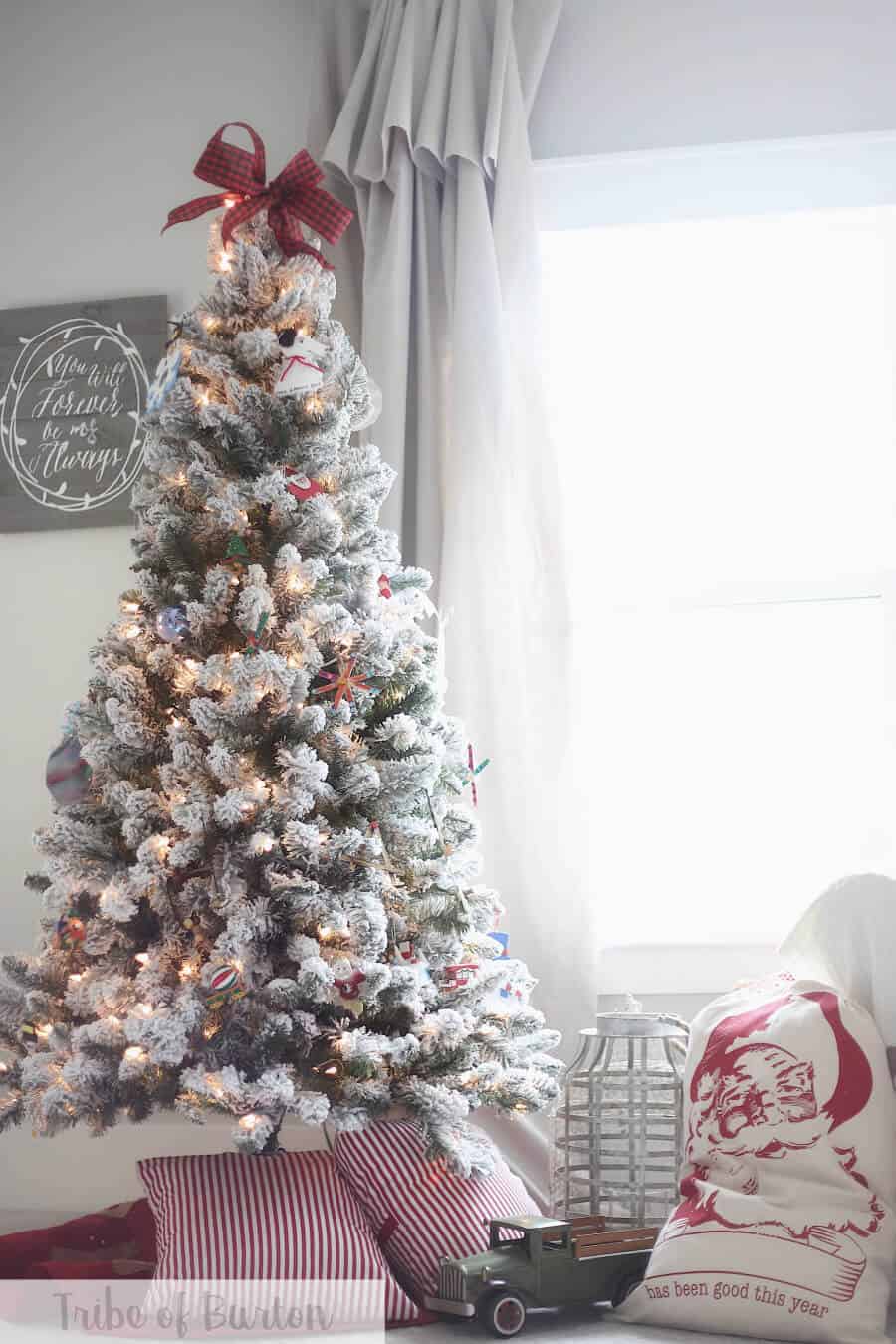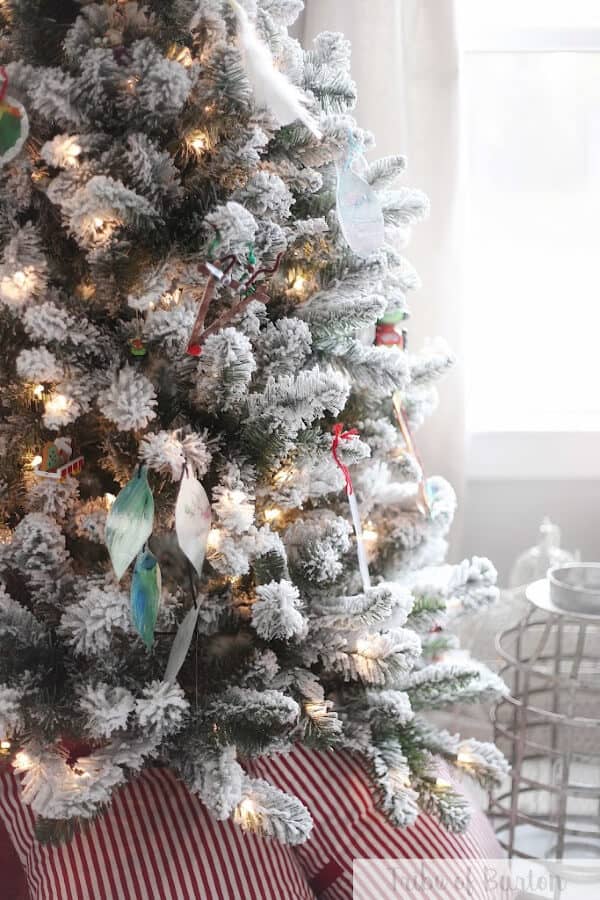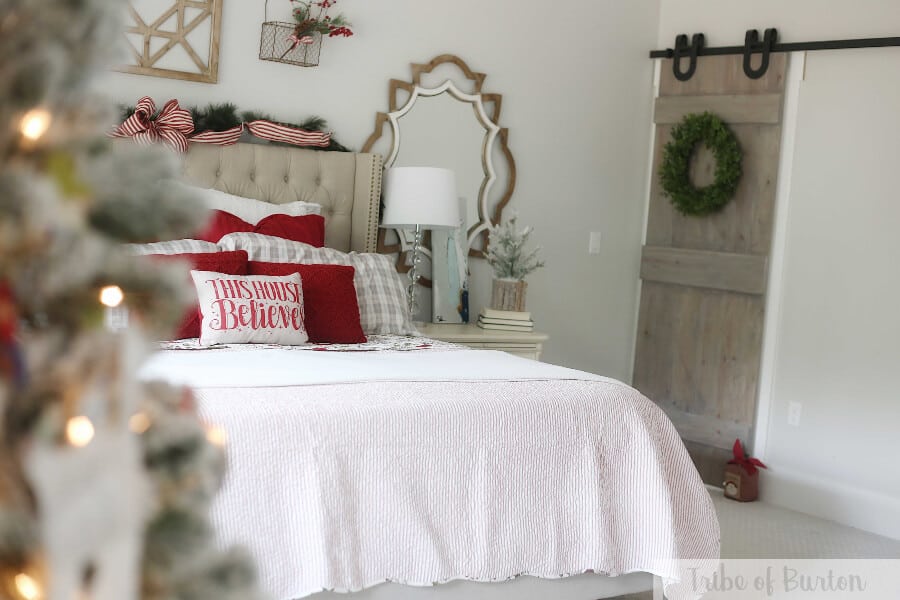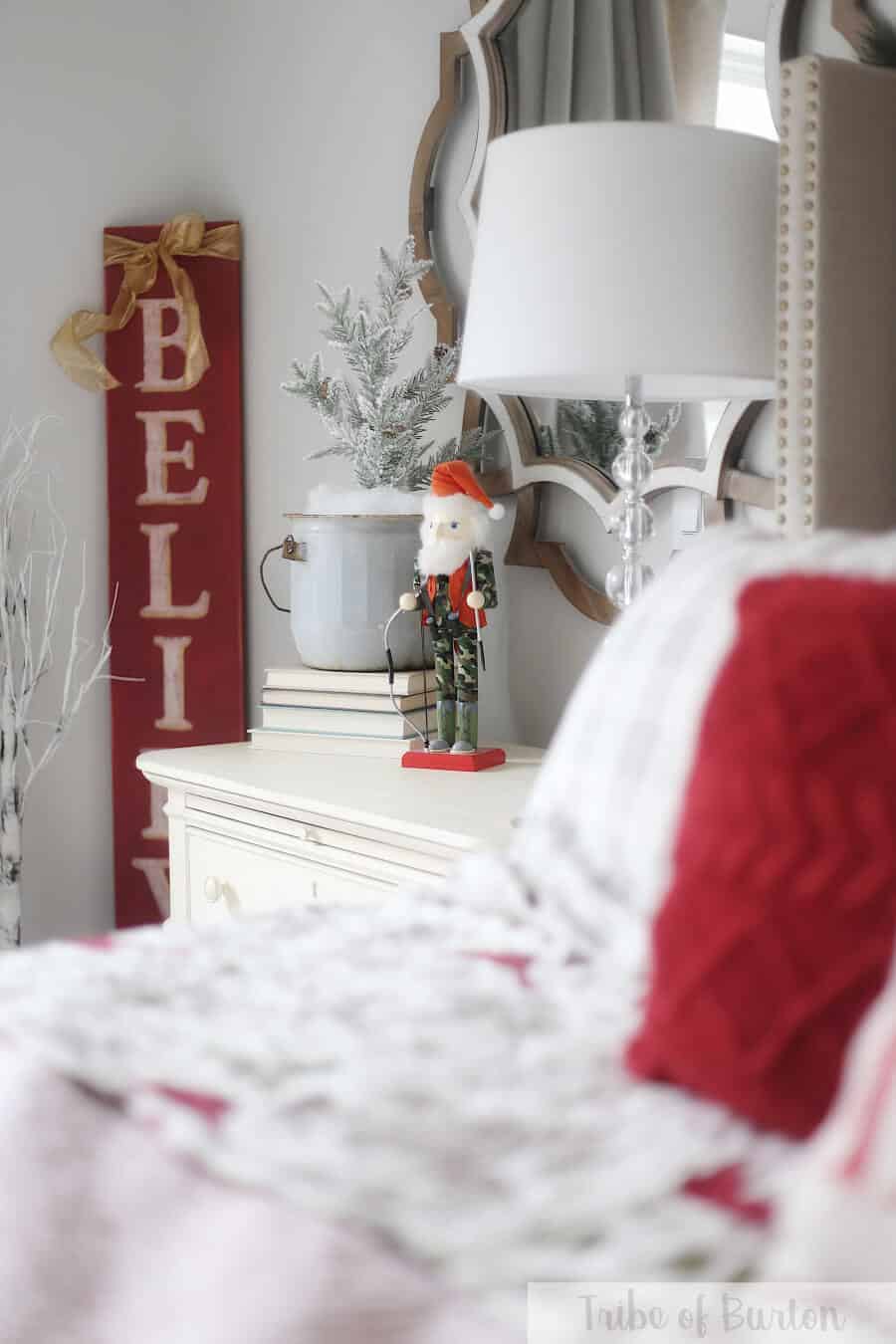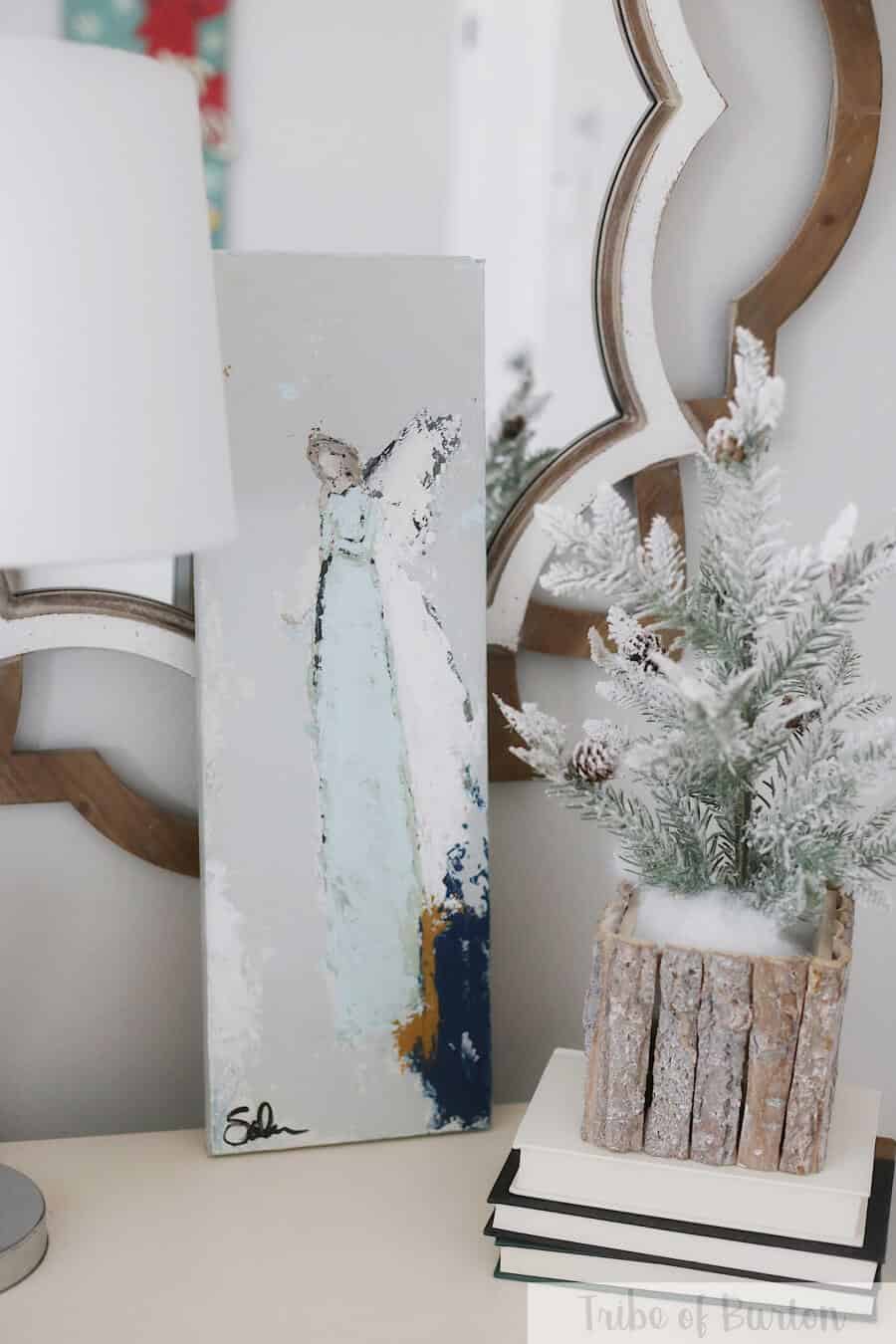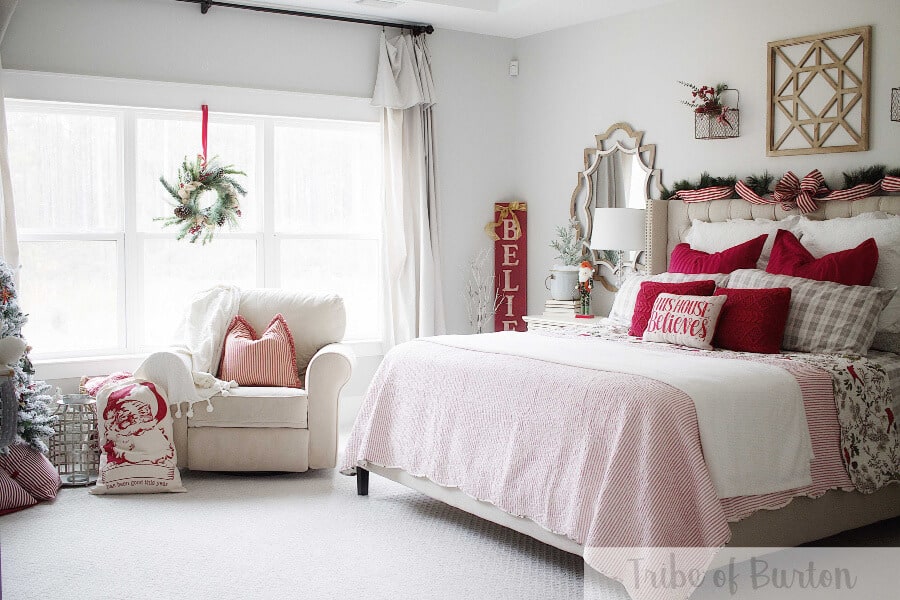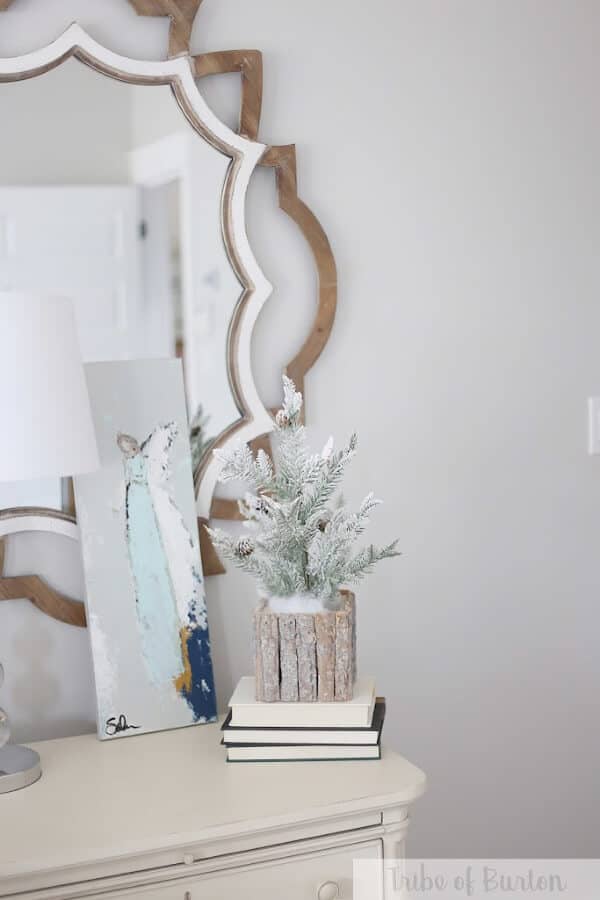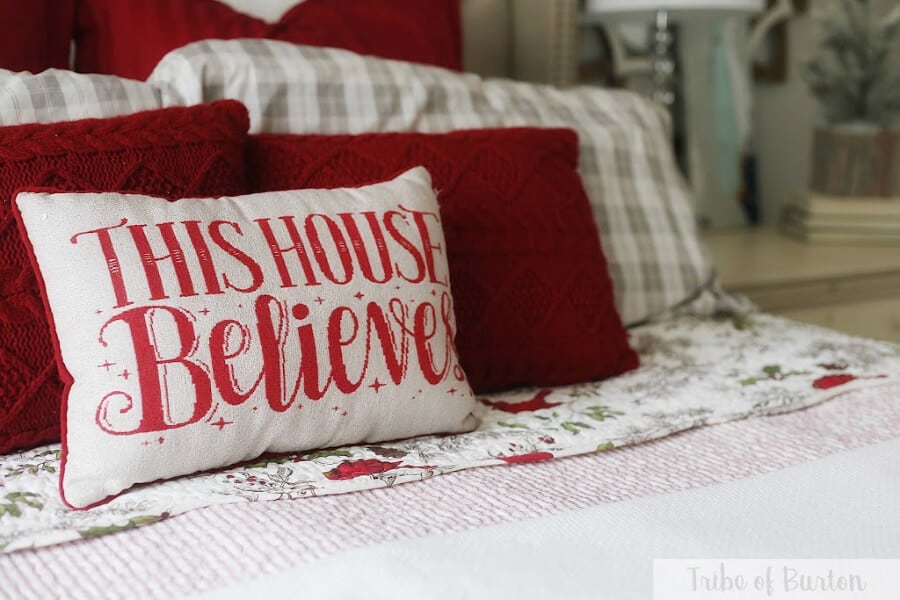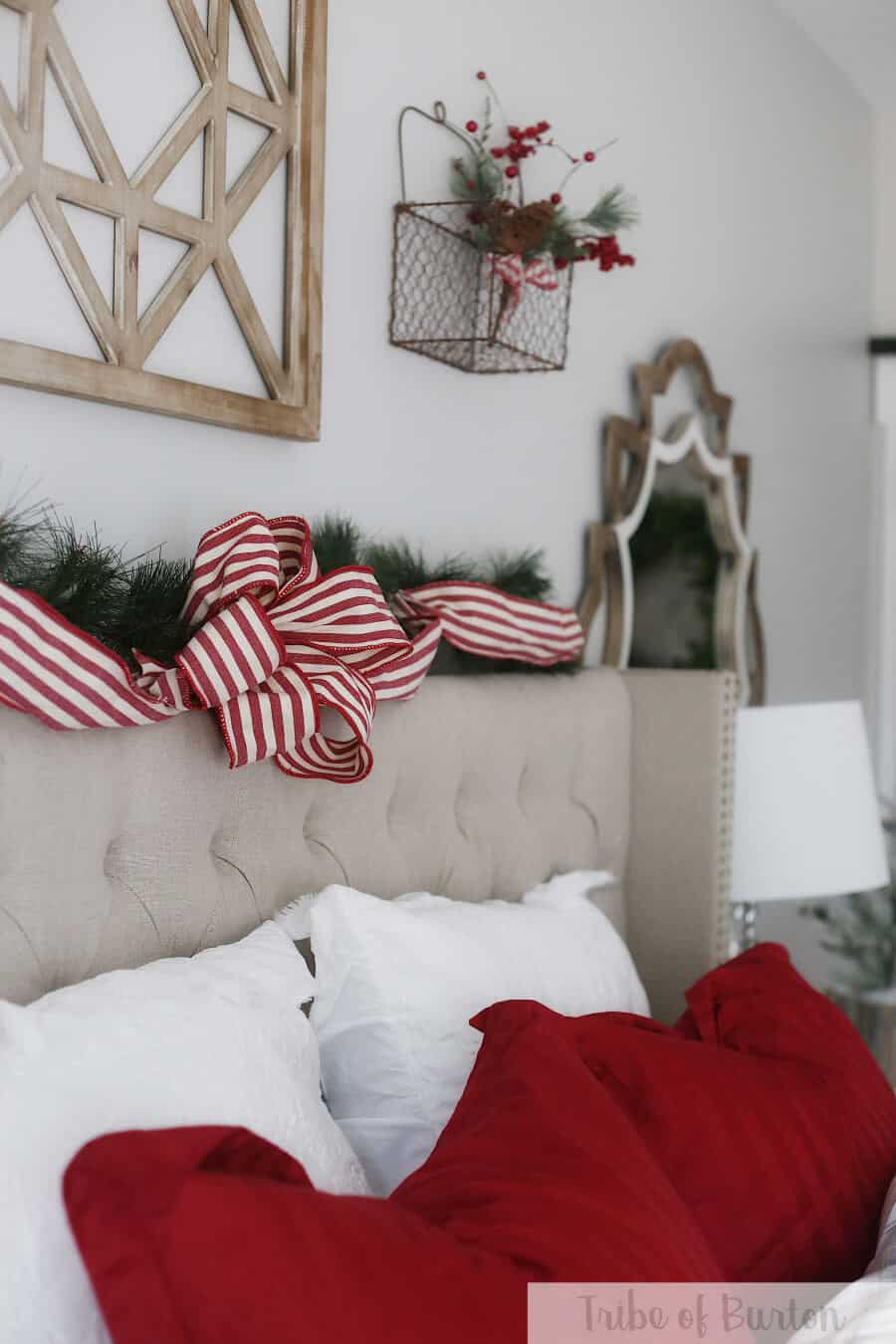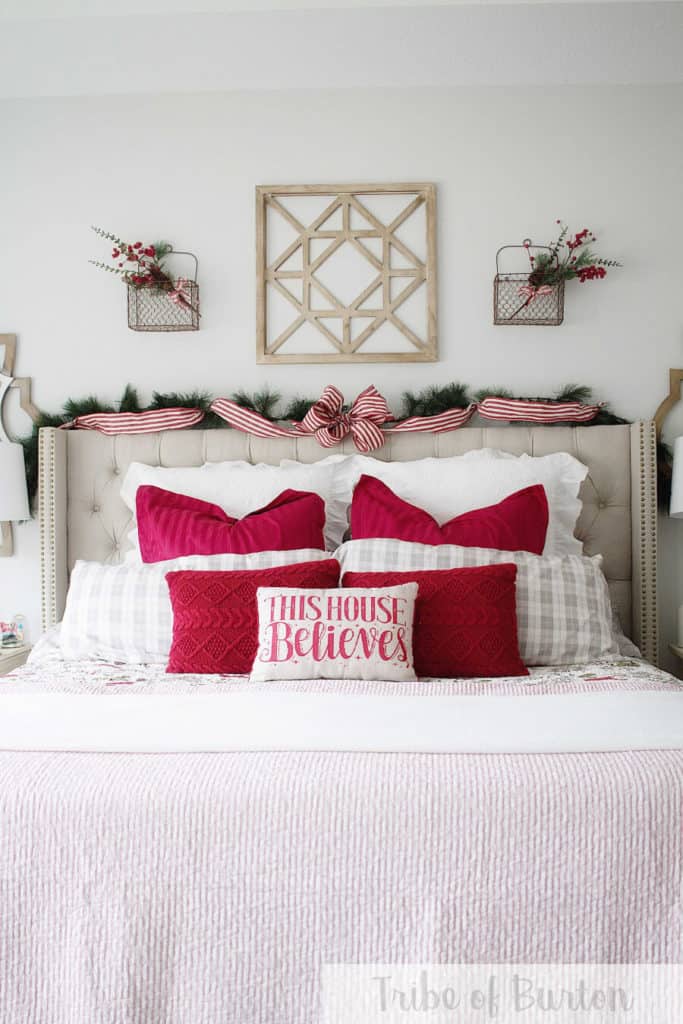 Shop this Room
Den/Kitchen
Another open area in our home is the den/breakfast nook/Kitchen. I keep it very simple in the Breakfast nook and Kitchen. This is where we spend most of our time. Our Den has our large tree and most of our throw pillows. Unfortunately because of the weather I wasn't able to get great shots of these rooms. I'm hoping I will be able to do that soon! I will keep you guys posted.
As you can see I love the color red during Christmas. My favorite combination the rest of the year is white + green + wood… But something about this Christmas season has me decorating with Red all over.
Thank you all for stopping by this week. It means a lot to all of us. Your next stop on the tour is SteepleChase Manor. I just know you will want to go see how Kristy decorated for the season!
Thanks again for stopping by.
KIRSTEN
Once done, be sure to check out yesterday's post and the rest of today's posts and check back in the next days for the reveal of the other homes on the tour.
Wednesday, Dec 6th
Victoria Lambert Interiors
Little Blue House
Laila Belles
The renovated acre
Thursday, Dec 7th
Tribe of Burton
SteepleChase Manor
The Adri Chronicles
Military Mama's Farmhouse
Coming Friday, Dec 8th

Made by Carli
House of V Decor
The Home I create
Coming Saturday, Dec 9th
My Design Rules
Clare and Grace Designs
Dabbling and Decorating
Farmhouse Fixer
Cedars and Grace Co