Have you ever been to a party and looked around and realized you really didn't care for any of the food they had provided? Or maybe you throw a party but want something to eat that sometimes other people don't like to eat? Nah, I'm just kidding normally its great food at any type of party. I normally make a large dish but after making this Layer Bean Dip for One I decided it was something I could make more frequently than just at parties.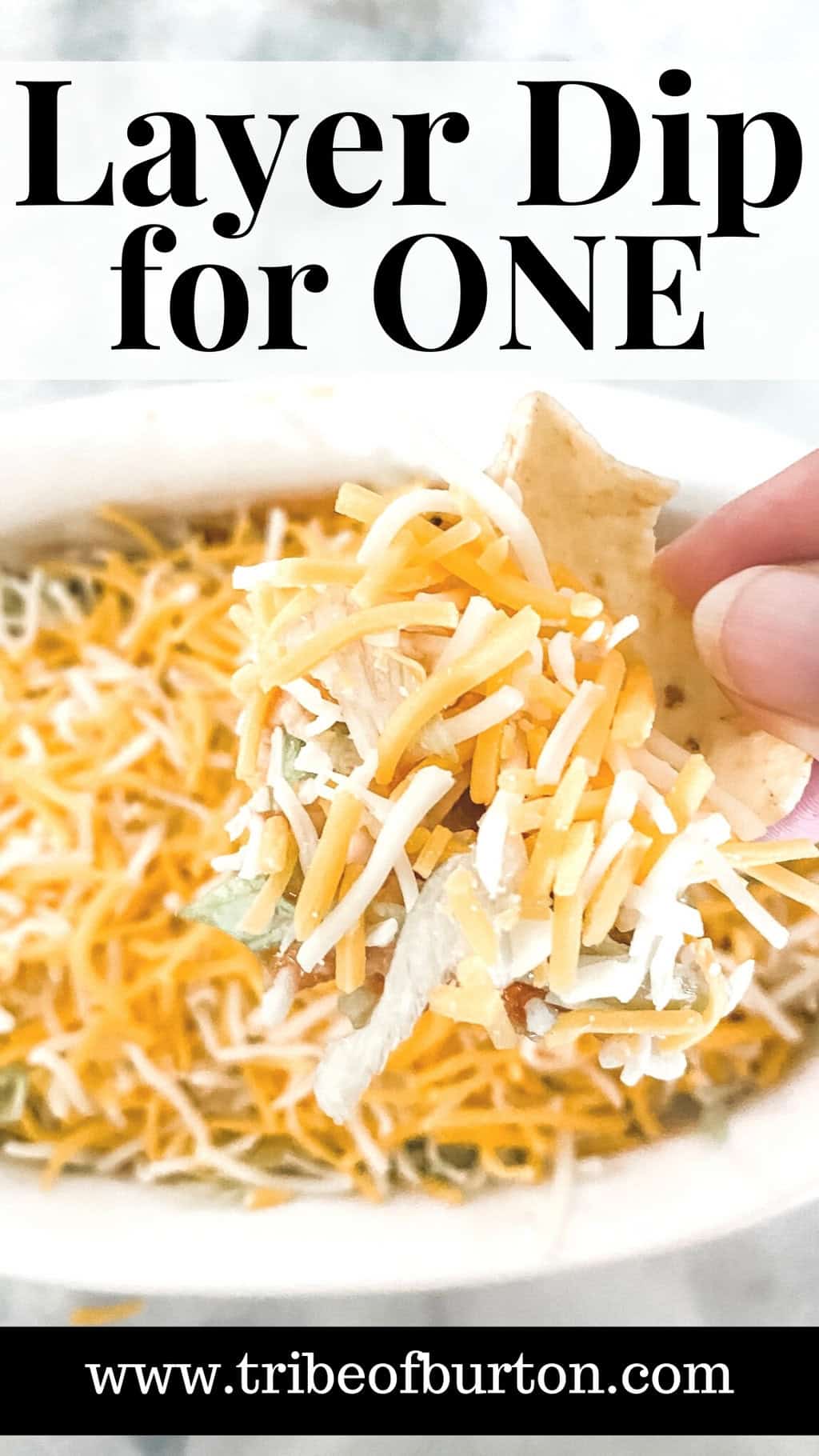 There may be affiliate links in this post. Please read my policy on affiliate links (here) if you want.

Tapas Before Dinner

One evening we were making tacos for dinner, but the hamburger meat was frozen. The kids were hungry and getting antsy. I didn't want them to eat something and ruin their dinner. I looked around and saw we had everything to make a single serving Layer Bean Dip. Perfect opportunity to make something different quickly and just a few bites to hold us over. We were going to make tapas while we waited for dinner.
It took 2 minutes and the kids loved it. They started talking and mentioned how the bean dip would be a good afternoon snack. I couldn't agree more.
We used dishes like these [HERE] for the single serving layer bean dip.

Layer Bean Dip for One

This bean dip can be made at any time. It's also a great afternoon snack for the kiddos once they get home from school.
Tips
Taste test it & add as many layers as you want and as many ingredients as you want. I keep our layers pretty basic because I know what the kids will or won't eat.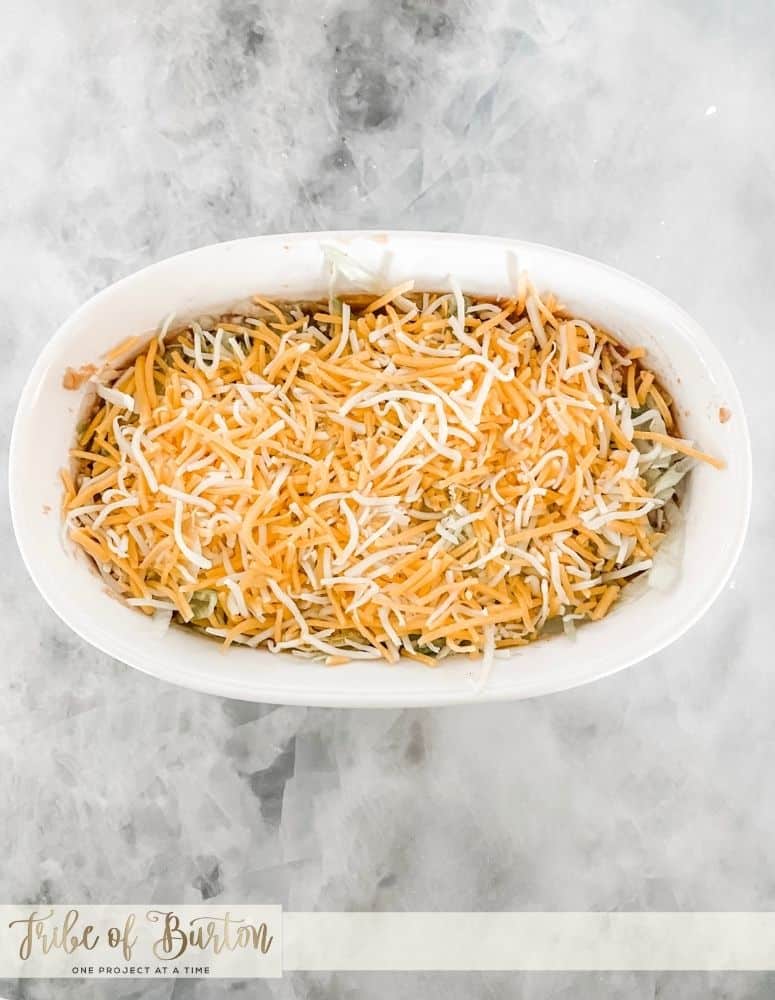 Layer Party Snacks for One
Ingredients
Refried Beans
Taco Seasoning
Sour Cream
Salsa
Lettuce
Cheese
Instructions for Layer Dip for One
Layer the ingredients in a thin layer inside a small individual serving size dish.
Easy, right?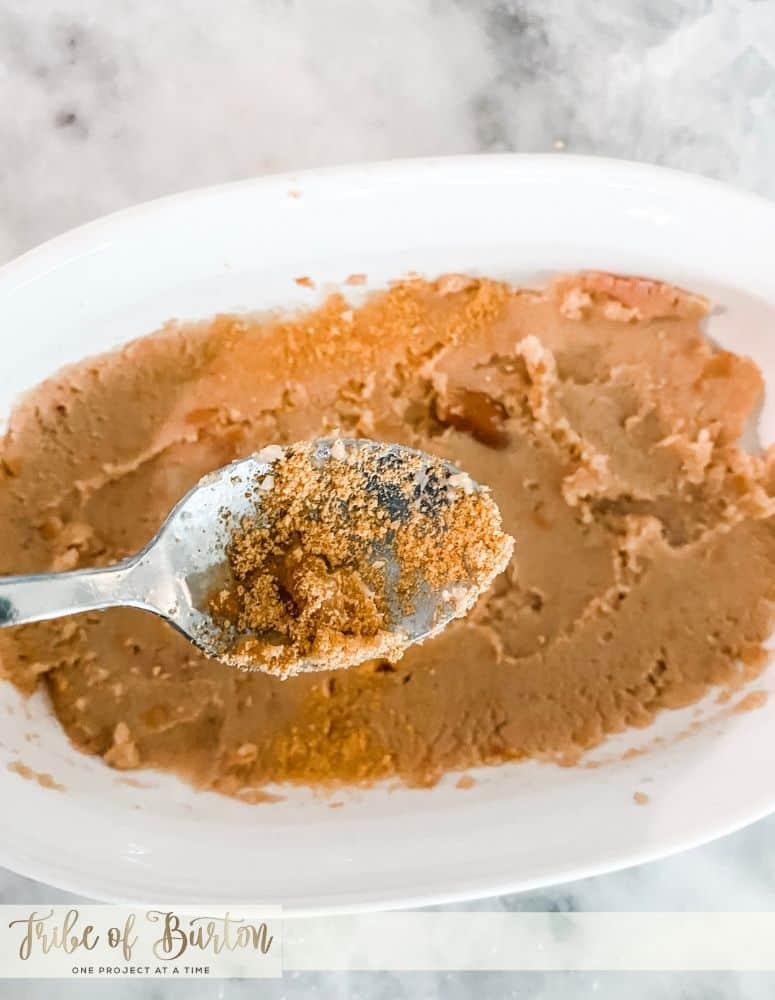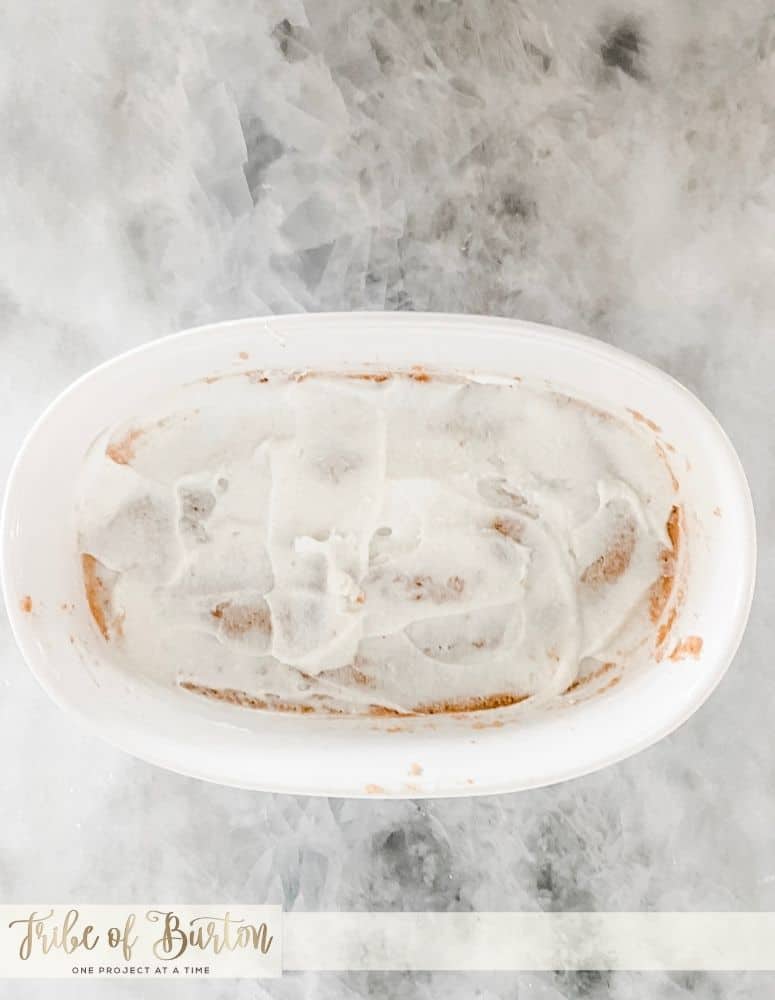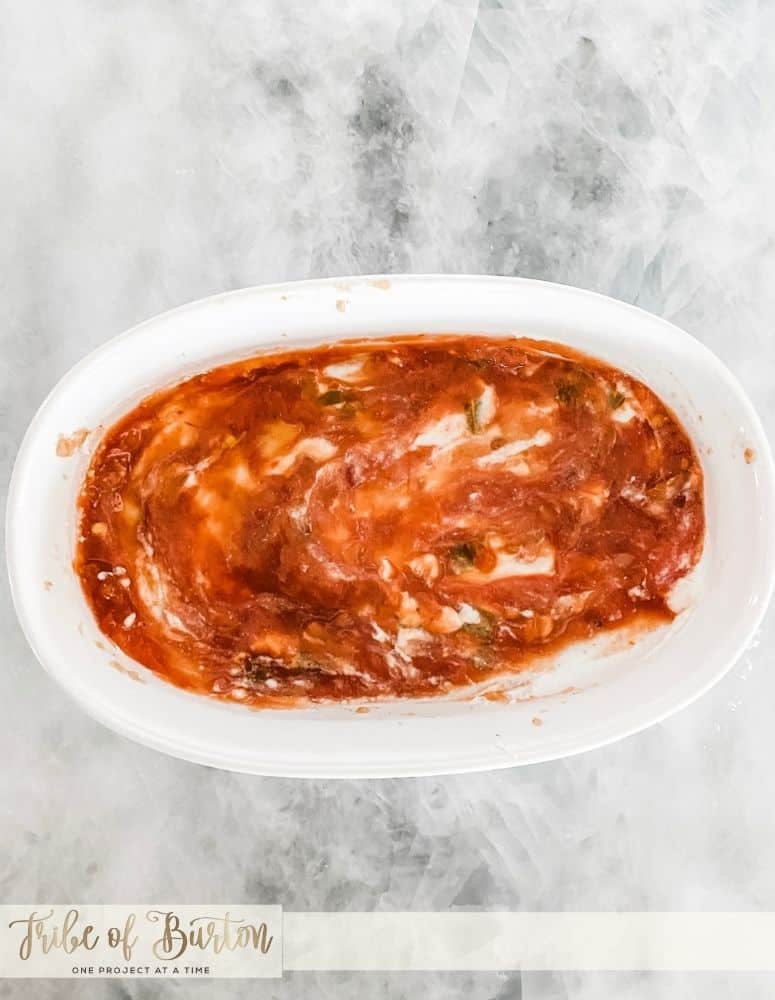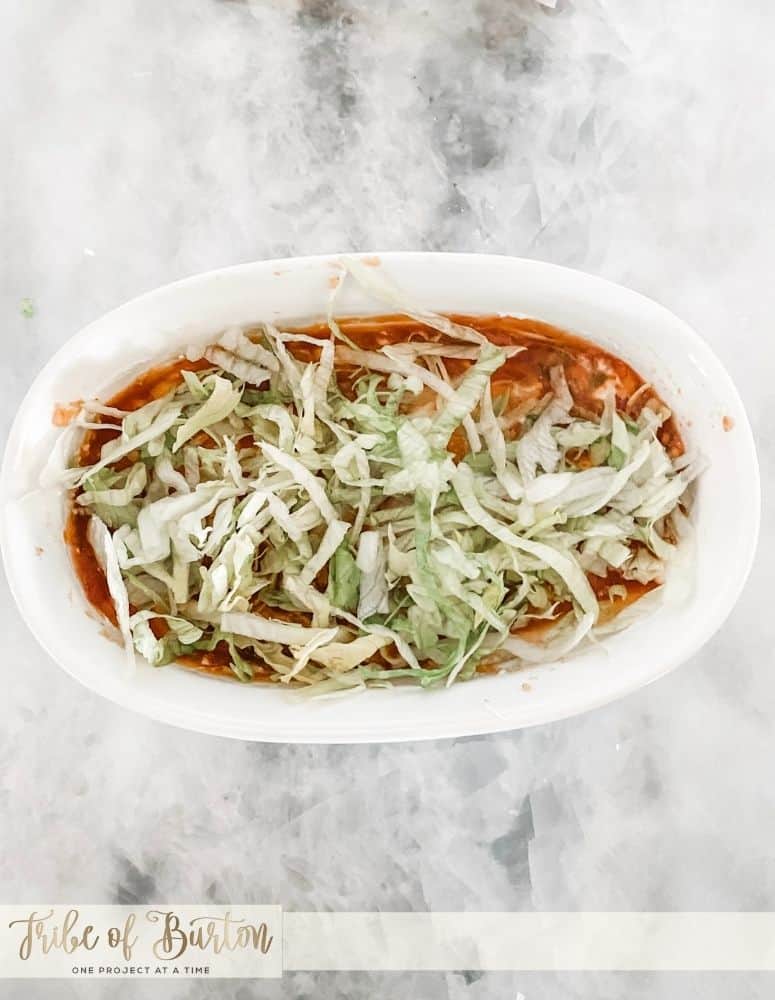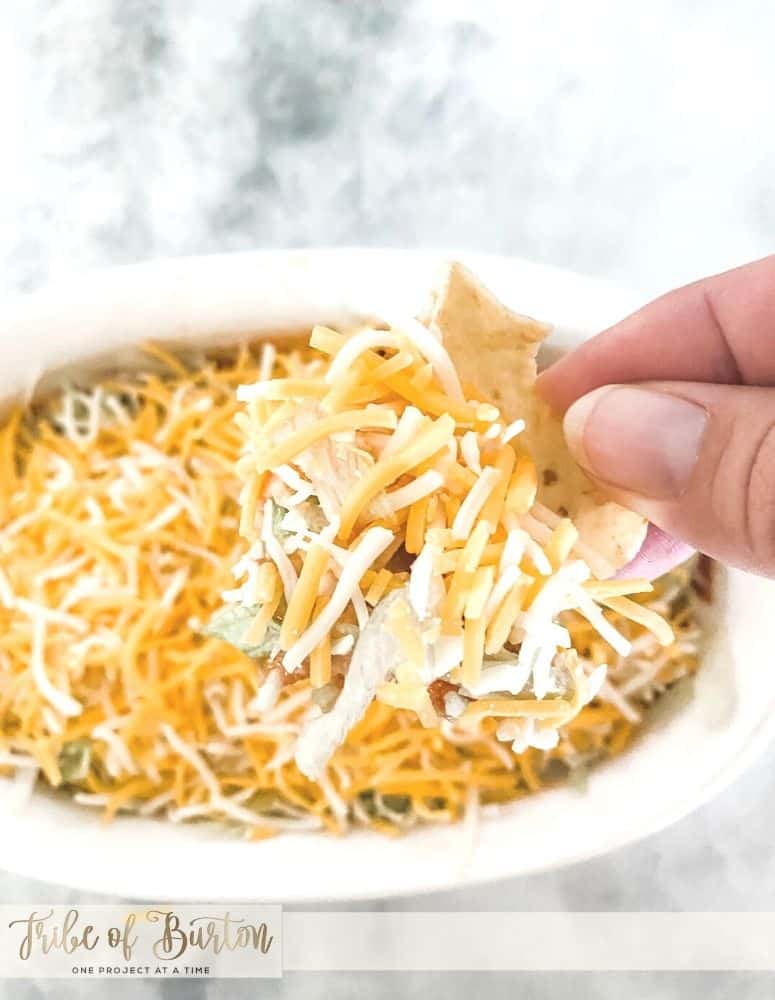 Other recipes on the blog
I haven't gotten many recipes up on the blog yet, but here is a favorite and easy to reheat for an afternoon snack, Southern Buttermilk biscuits.
Comments and Questions
I would love to hear what you add to your layer dip. Normally for large parties we add in hamburger meat or shredded chicken. We can't use avocados because our son is allergic but I know that would be a great topping as well. Post your topping suggestions below and I may just have to try them!