Southern Stewed Squash
I think everyone during the summertime needs to add Southern Stewed Squash to their weekly vegetable rotation. We could eat it each night if we could. We love it as a simple recipe that we can throw together quickly.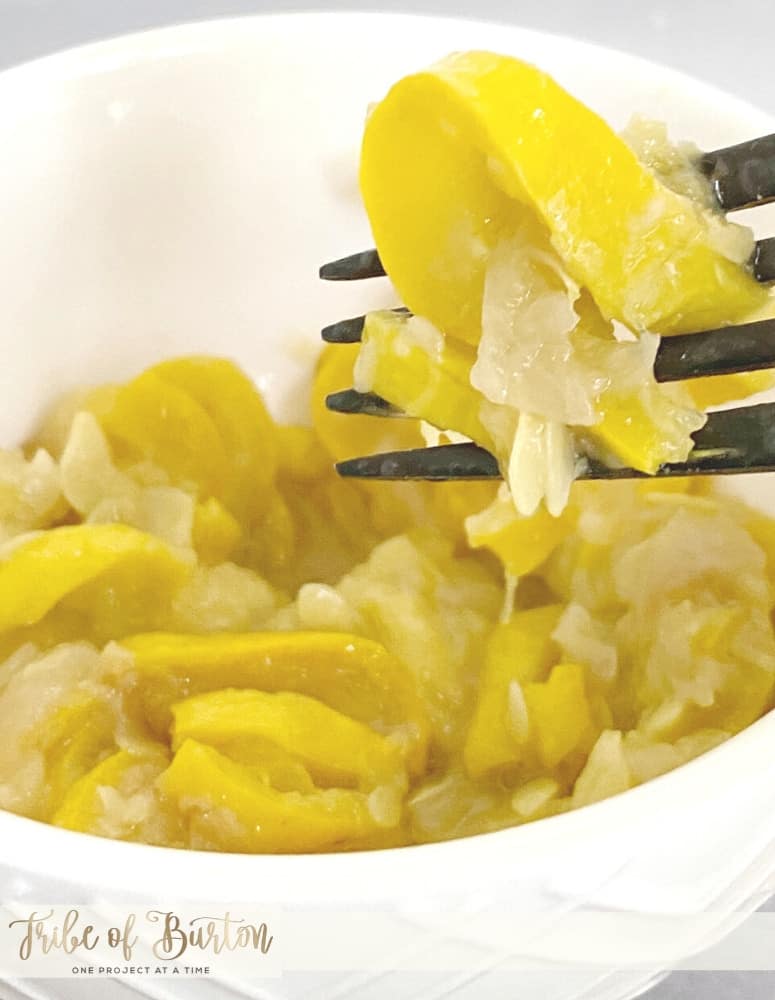 There may be affiliate links in this post. Please read my policy on affiliate links (here) if you want. 
I think everyone has one of those food items that as a child you just didn't like or couldn't get your head wrapped around eating, but as an adult it's something that you actually crave. That is what Southern Stewed Squash is for me. As a child I could have gone my entire life not eating it. And I'm sure I spent plenty of time sitting at the dinner table refusing to eat it.
Five years ago we moved in with my grandmother while we were building our house. The same one that made Stewed Squash growing up. Smelling the aroma of the onions and squash cooking together brought back memories of childhood.
I probably put some on my plate just to make my grandmother proud and show my kids I was a big kid and liked my vegetables too. I'm not a picky eater (most of the time). Normally I eat everything off my plate in order. I don't like mixing my food. Anyone else like that?
That night I ate it last. And when I did, I had to pump myself up because I knew my kids would be watching and following my lead. Well let me tell you. I fell in love. Why had I waited so long to try this dish? One that my husband and very own sister raved about.
It was amazing.
Luckily, we lived with her for the entire year. And during that time my husband loved watching her cook and learning her recipes. Of course, everything was from memory so being the CPA that he is – he got to cracking the recipe code.
ingrEdients
This recipe is simple and you will only need 3 items to make it. It is low carb and does have a higher fat content because of the butter so for those of you doing Keto this may work too.
Stick of Butter
Medium Sized Yellow Onion
8 Yellow Squash
Instructions
Slice or chop onion. Then slice the yellow squash. Add butter to a pot and turn on low to medium heat. Add chopped onion.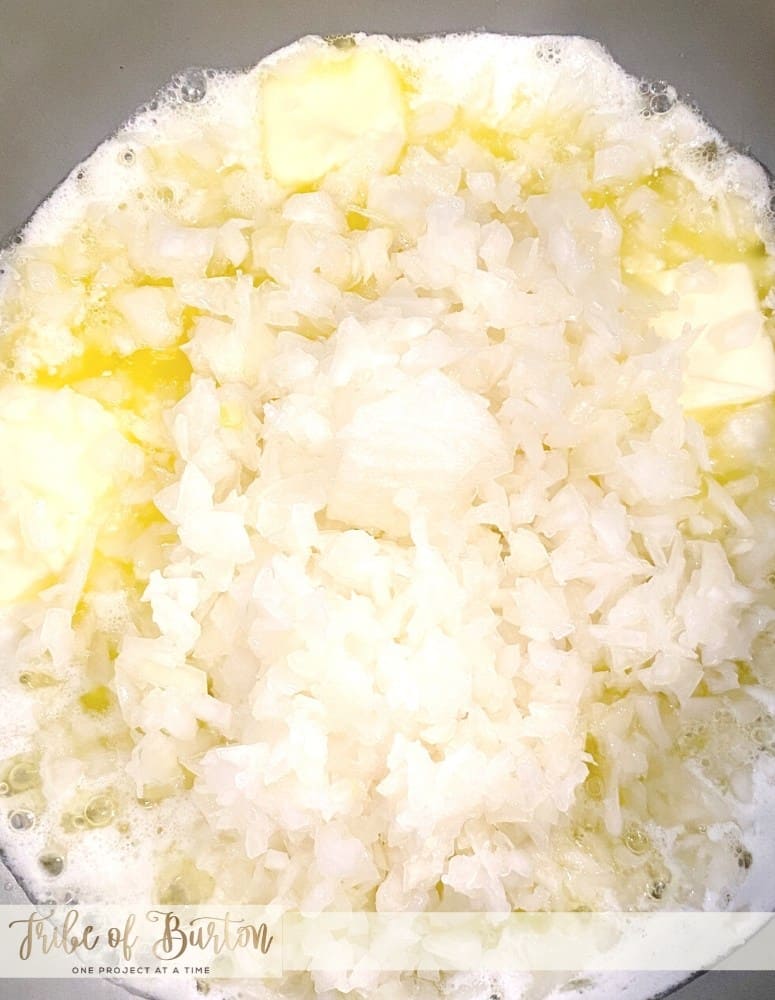 Once it's cooked for a few minutes add your sliced yellow squash.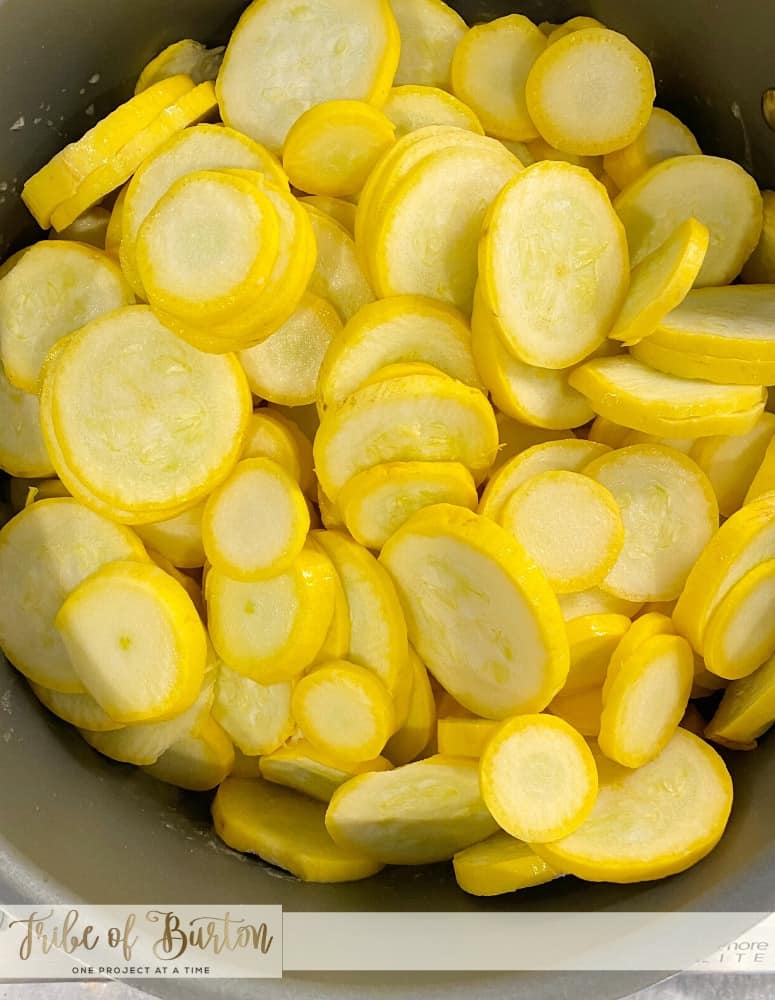 Cook for 20-25 minutes until the Squash become tender. Add salt and pepper to taste.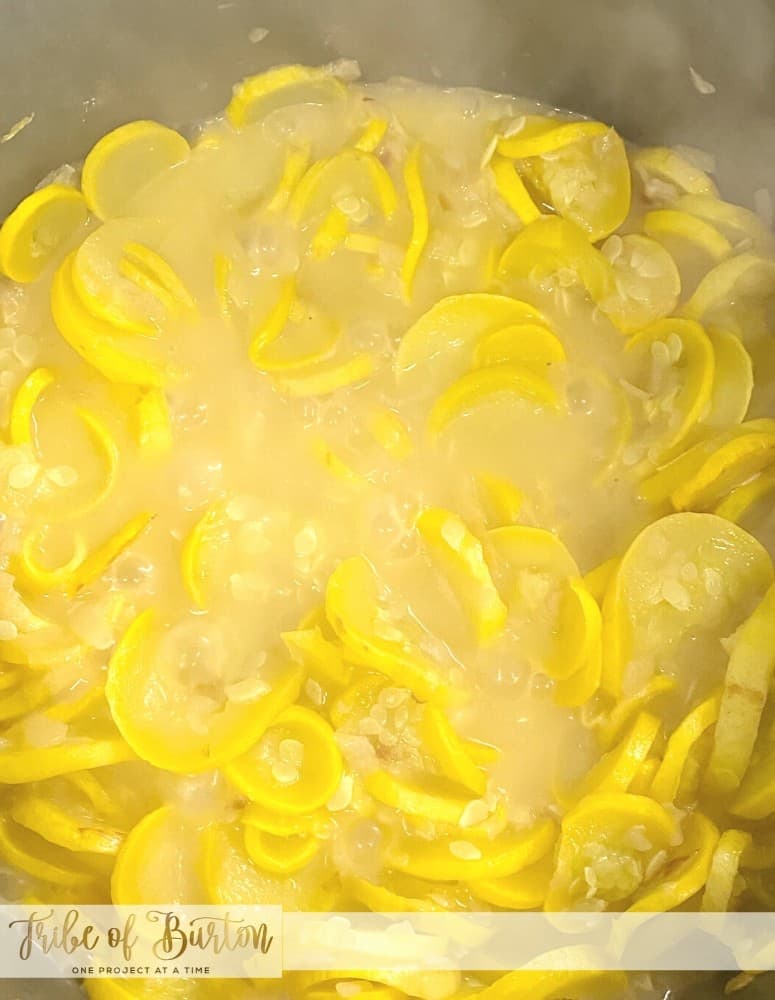 Yield: 10 servings
Southern Stewed Squash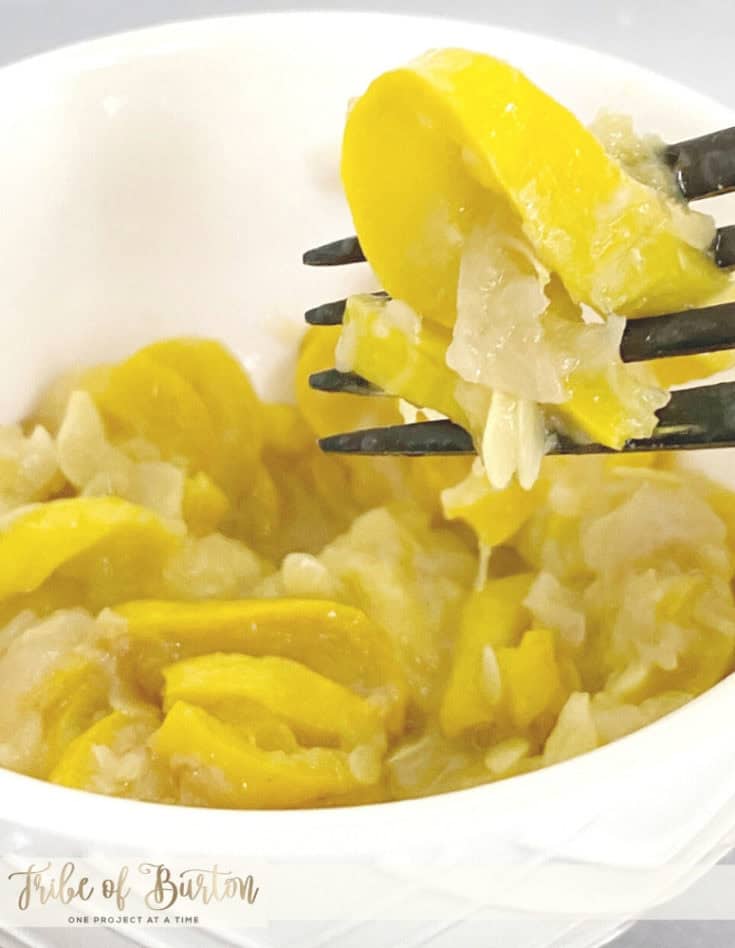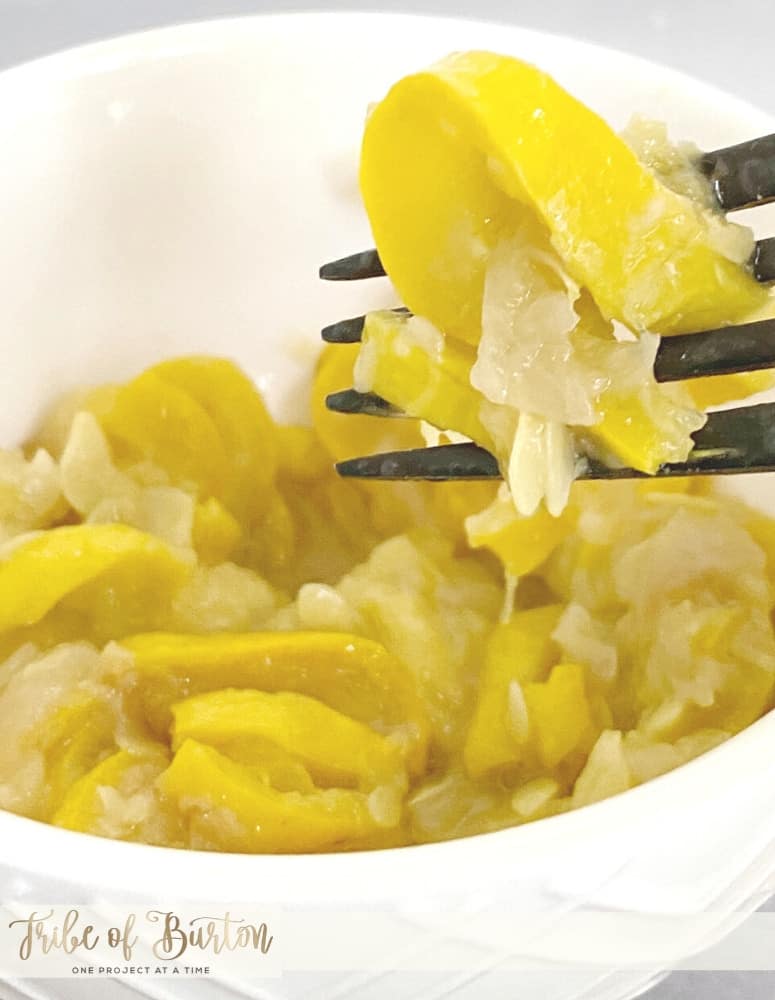 Ingredients
Stick of butter
1- 2 onions
8 Squash
Instructions
Slice or Chop Onion
Slice Squash
Cut up a stick of butter into smaller pieces and put into pot.
Turn on stove to low-medium heat
When butter starts to melt, add onions
Stir and cook on low-medium heat for 2-3 minutes
Add sliced squash and mix onion and butter with squash
Place lid on pot. Continue to stir over the next 20-25 minutes
Add salt and pepper to taste
Notes
Southern Stewed Squash is great as leftovers, that's why we make enough to have during the week.
Cooking times may vary depending on your burner. If I am in a rush to finish dinner I may turn up to medium and stir more often.
Nutrition Information:
Yield:
10
Serving Size:
1 cup
Amount Per Serving:
Calories:

125
Total Fat:

9g
Carbohydrates:

7g
Protein:

2g
If you would like a good recipe to Southern Biscuits click [HERE].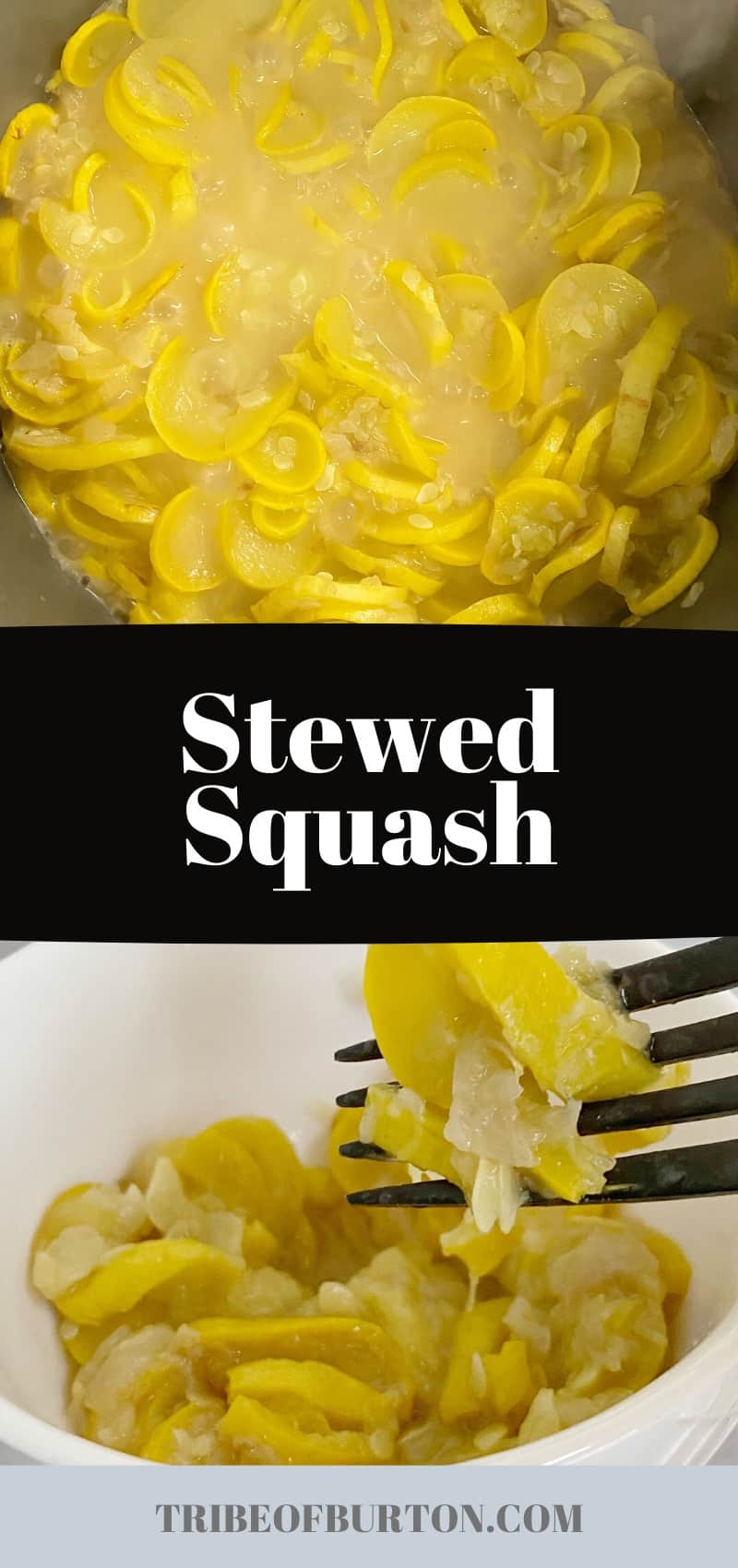 I hope you enjoyed this recipe as much as my family does each month. I'll be posting more recipes over the next few weeks. So stay tuned.
I would love to hear from you. Are there any recipes or food that you remember as a child? The ones that maybe you suffered through, but now as an adult you just love? If so, comment below.