Must Have Baby Items
When you are a mom to 4 over a span of 10 years, you get to learn what the best baby items to have on hand are. You ask other moms and they let you know what works and what doesn't work.
If you are a new mom and are curious on what to keep on your baby registry, then keep reading. If you found the page because you are buying for a new mom, then you need to keep reading too.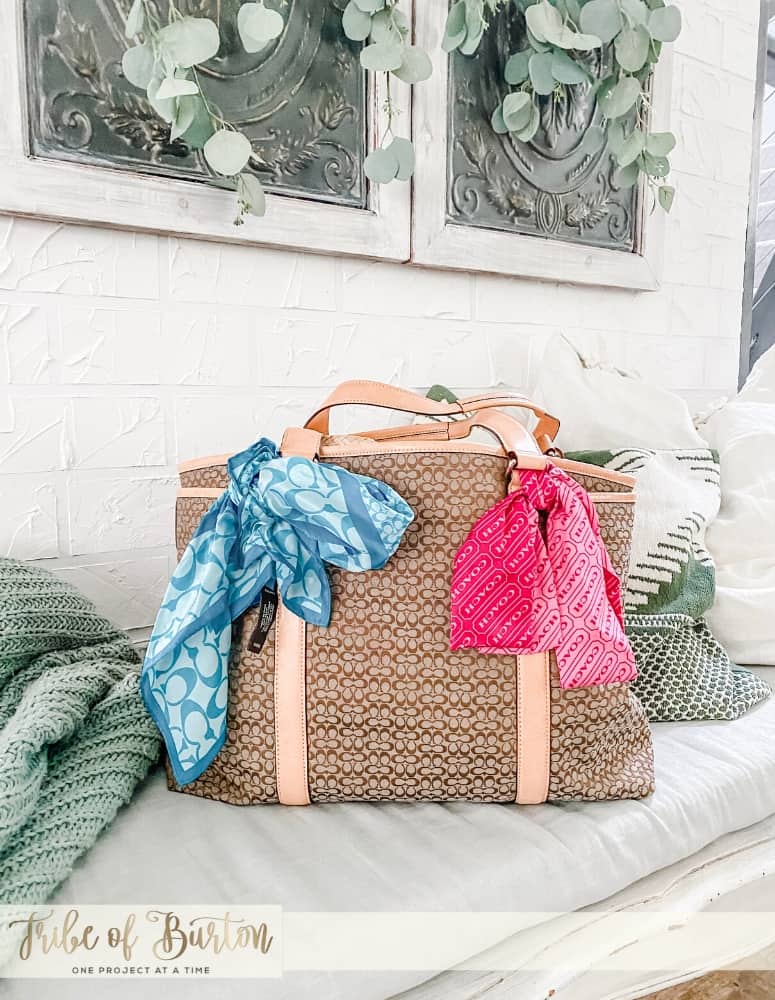 There may be affiliate links in this post. Please read my policy on affiliate links (here) if you want. 
You're pregnant! now what?
I remember the day I found out I was pregnant with my first kiddo. After we told everyone, I got to working on my must have baby item list. I had been around babies my entire life. Raising one and temporarily being around them are two different things.

Usually you can classify people into two categories: List makers and Non-List makers. Can you guess which one I am in? Once you get your first positive pregnancy test and let everyone know, you will get loads of advice. From everyone – I'm not kidding (people that haven't even had kids).

My recommendation to you is to go find parents that are raising well behaved kids and ask them for their opinions and tips and tricks. That is what I did.

Please realize these views are my own. What works for one mom may not work for another. I asked over 500 women what they thought were the must have items so I'm reporting our findings.
Must Have Baby Items
Car Seat – I think this one should be obvious but maybe it isn't. You HAVE to have a car seat if you plan on going anywhere. You can get a convertible car seat [HERE] or an infant car seat [HERE]. An option is to have a base for the car seat or even an additional base [HERE]. We actually had 3 bases – 2 for the parents and 1 for the grandmother that helped pick up the baby. 
Tip: Car Seats are sometimes sold or can be passed down if they are used. As always please inquire if the car seat has ever been in a car accident (this is a big no no) and make sure it hasn't expired. Car seats for the littles has great resources on this [HERE]
Tip: Get a unisex car seat. That way if you have kiddos 1 year and 6 days apart like me that are different sexes you can use the same car seat.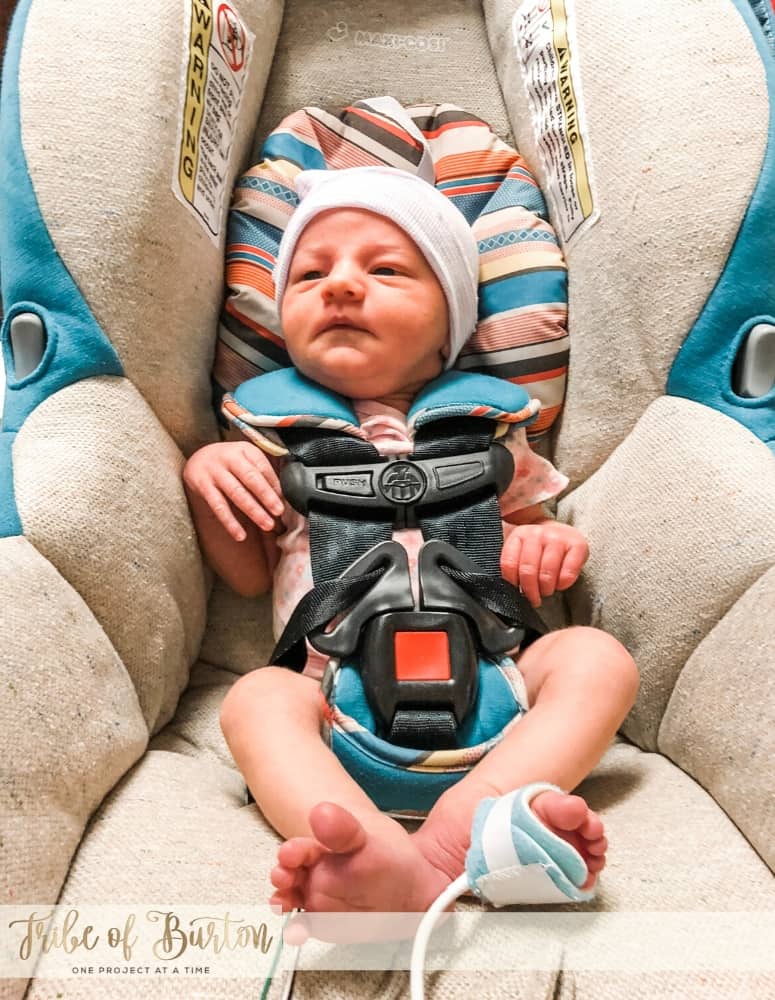 Crib/Pack in Play – You also need somewhere SAFE for the baby to sleep [HERE]. There are great debates on co-sleeping etc. And I'm not getting into that.
Diapers/Wipes/Cloth Diapers – No matter who you are – your baby will NOT come out potty trained (and I hate to break it to you –they may be in pull ups for a LONG time – ask me how I know). We got a tip from a mom of 6 to use Target brand diapers [HERE] so we did and the wipes [HERE]. If cloth diapers are what you want to do look how cute these are [HERE].
Tip:  remember some babies have sensitive skin or certain diapers do not work for them so if you stock up on diapers beforehand keep those receipts so you can exchange them later.  
A few more must have newborn items
Tip: Have something in case of an emergency. A bottle, stored breast milk, or formula can go a long way if you aren't able to breastfeed. Once again, ask me how I know? Gallstones when your baby is less than a few months old – can cause issues when you have to have surgery ASAP.
Clothes – You do NOT have to have a lot of clothes [HERE] – A little will go a long way. But have something in case you do have to venture out.
Tip: Your baby may not be the size that they estimate so make sure you have a few selections of sizes. And don't wash everything beforehand!! Once again – ask me how I know? My 4th child had really bad skin problems and the special child detergent she had reactions to so we had to switch it around until we found one that her skin could tolerate.
Thermometer [HERE] – sometimes babies feel warm. It's better to be able to take their temperature at home versus running to the doctor every time you think they are running a fever.
*Please go to the doctor if you think something is wrong with your baby. Or call the doctor. DO NOT HESITATE TO CONTACT A MEDICAL PROFESSIONAL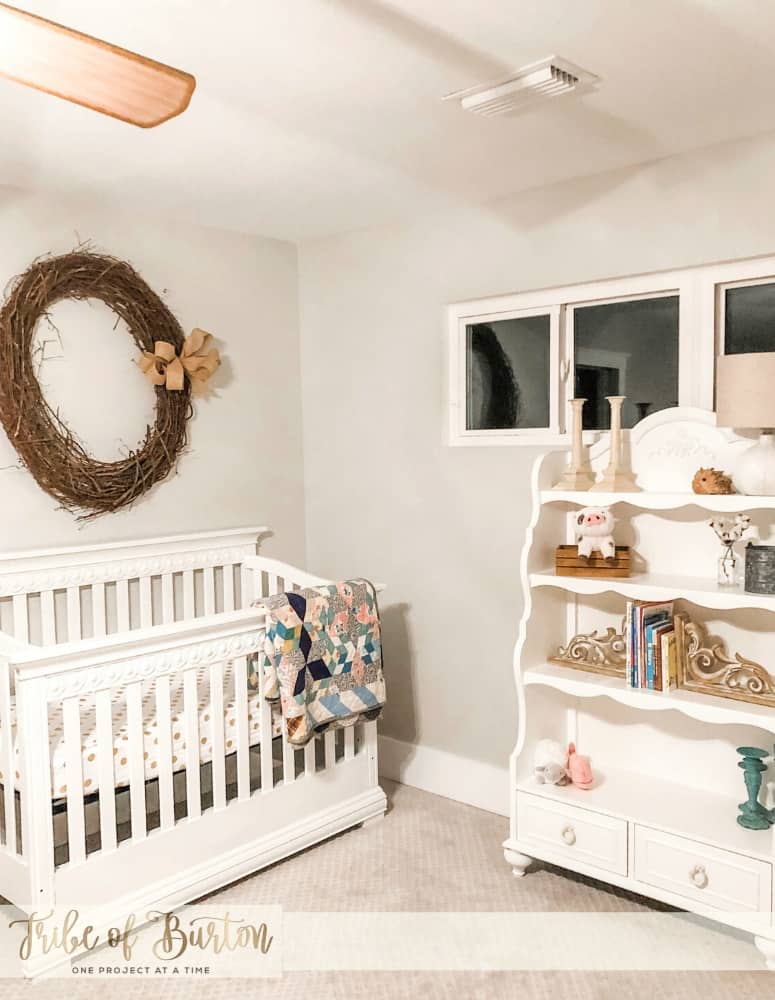 Other Baby Items
Baby Monitor – this is a nice thing to have on hand but it isn't a must. There are all different types. Video monitor [HERE], audio only, WiFi, etc. Best to do your research on this.

Tip: always be safe when using a WiFi camera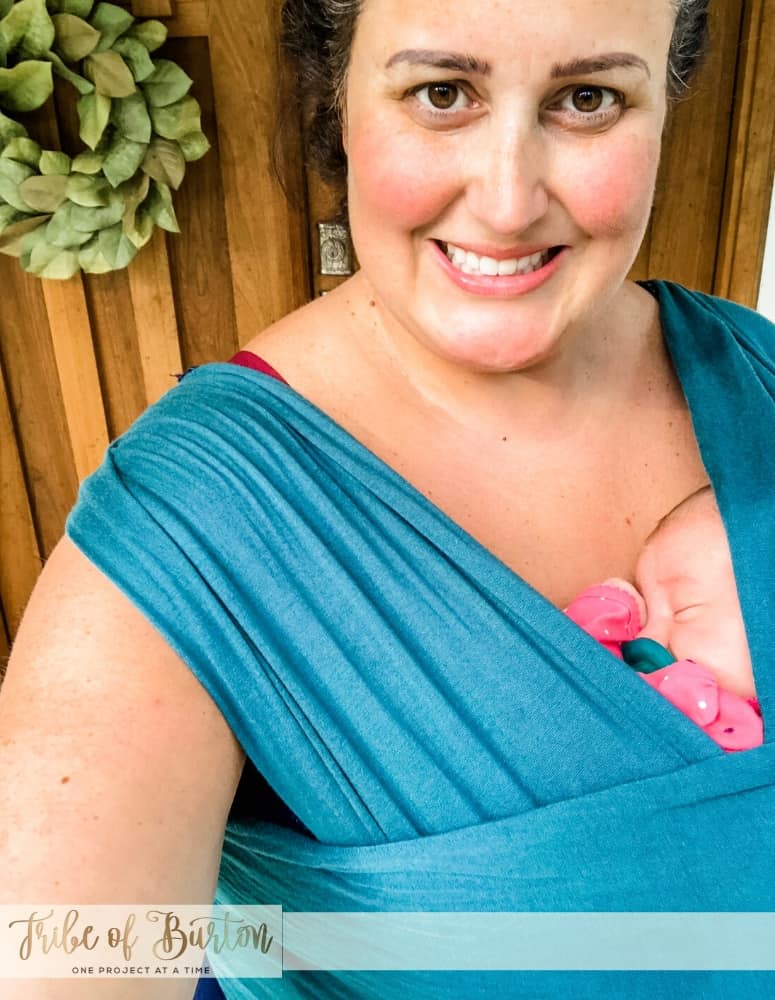 Nose Frida – Amazing [HERE]! One of those things you think you will never use OR it may seem gross (if so, get your husband do it like I did) but it works.
Diaper bag I had received a nice Coach Diaper bag as a present [SIMILAR TO THIS ONE…BUT LIKE 20 YEARS OLDER], but I wanted girly things. A great friend (Hey Keri) suggested a pink scarf. Bam! Got a scarf and made it girly – then when I had my son 12 months later got a blue one. My husband preferred this one [HERE]
Tip: by the 4th kiddo we used a big purse or bag – nothing fancy
Boppy – If you're breastfeeding this is a nice thing to have [HERE] Or a pillow 😉
Nursing Cover/Car Seat Cover – Sometimes you are modest (like me) and this came in great. It also worked well when we didn't want people breathing on our baby we were able to [HERE] *safely use it over the car seat.

*PLEASE always make sure you can see the baby and do not leave the baby unattended in the car seat.
Bouncy Chair – This came in great when I needed to take a shower but couldn't be out of little one's sight [HERE]
Swaddle blanket (see pic below) – One with Velcro for those of you that can't swaddle [HERE]. I'm talking about ME. I couldn't swaddle. With the last kid we took an online course and used the Velcro kind and it worked so much better.
Snuggle Me* I was hesitant to post this one. We only used for our last child [HERE]. Please read safety rules on using these type of products.  I will say she's our only child out of 4 that still sleeps on her back (she's 20 months).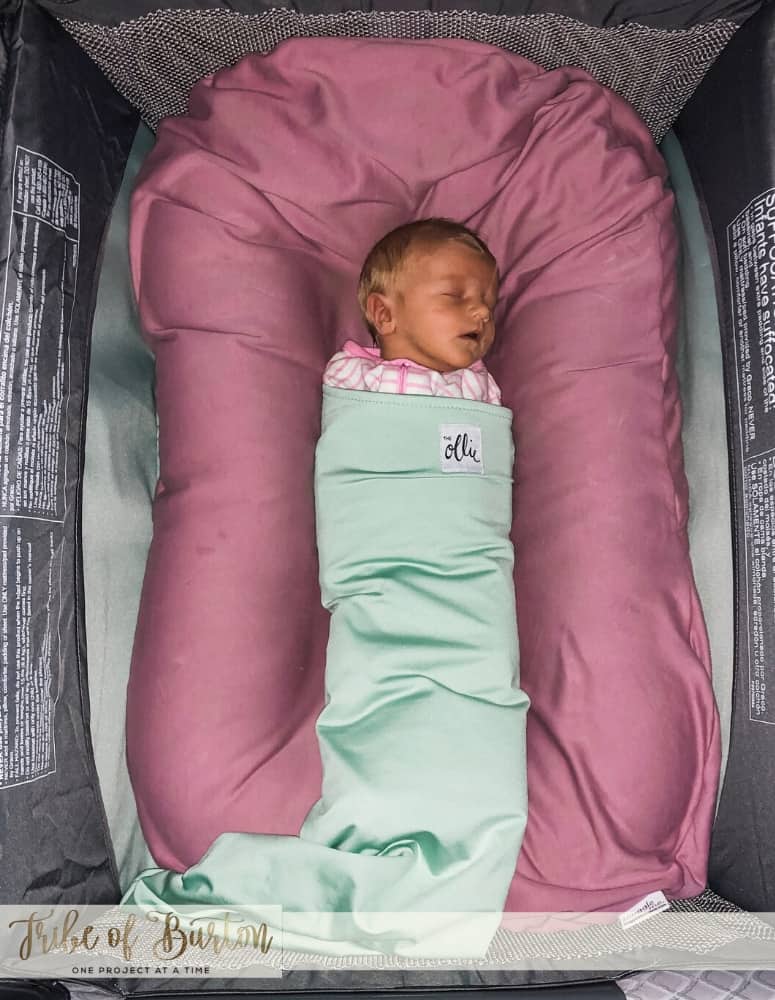 Owlet Smart Sock Monitor – When our last daughter was born at 36 weeks and had major breathing issues [HERE] – we ordered one of these right away for when she came home from the NICU. It gave us peace of mind. Once again – please do your own research on safety and use.
Questions
What should you put on your registry? Everything! You never know what someone will or won't buy for you. Diapers, Wipes, Bottles, Pump – put it all on there.
Will my insurance cover my breast pump? Maybe? Mine did for the 4th baby but not the others – Check with your insurance provider.
Did you sleep train your kiddos? Yes and no. This is a hot topic so what works for you may not work for others.  I have Crohn's disease and until my 3rd child I wasn't in remission and I needed sleep.  So, we sort of did when they got older. All of our kids slept 12 hours a night by 1 years old.
Any other tips? Know that some products are made for convenience but most moms say something along the lines of "the more kids I have the less I need" and I believe that to be true. Ask for gift cards if you don't want specific things right now.
Where should I register? REGISTER everywhere – even if you don't think anyone will buy anything. Normally you get a lot of free goodies! And that's great for first time moms.
If you want to read any more stories about my kids click [HERE] or [HERE].
I would love to hear what newborn baby items you think are a must! Comment below and I may just add it to the blog post.