Quick Laundry Room Update
Are you ever tight on cash? Or you really don't have the time and patience to spend it on fixing up something in your house? But you want a change! If so then you will love this Quick Laundry Room Update.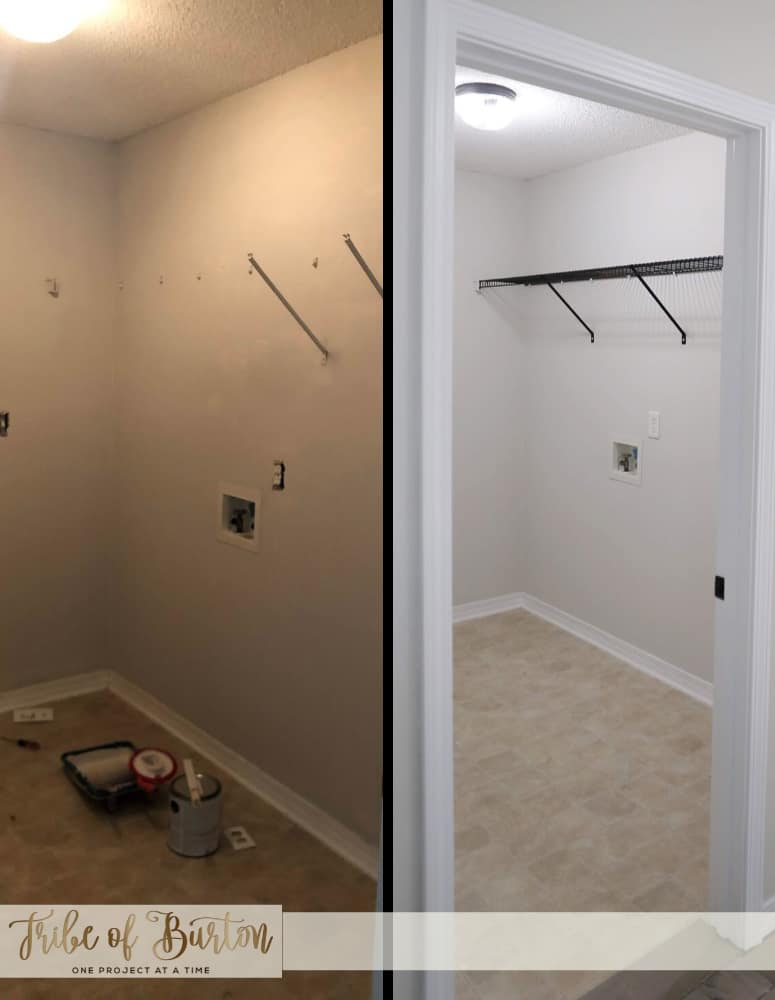 There may be affiliate links in this post. Please read my policy on affiliate links (here) if you want.
Sometimes I sit around and am lazy, BUT I want something to look nicer or better. I want to update the look of a room.
Then I get crazy ideas in my head that require a lot of work. Which sometimes works out for the best. A lot of times though I don't have time to do a major project running 2 businesses and having 4 kids at home a lot of the time.

That's where this quick laundry update comes into play and you could really do for any room and on any budget.
Laundry Room Update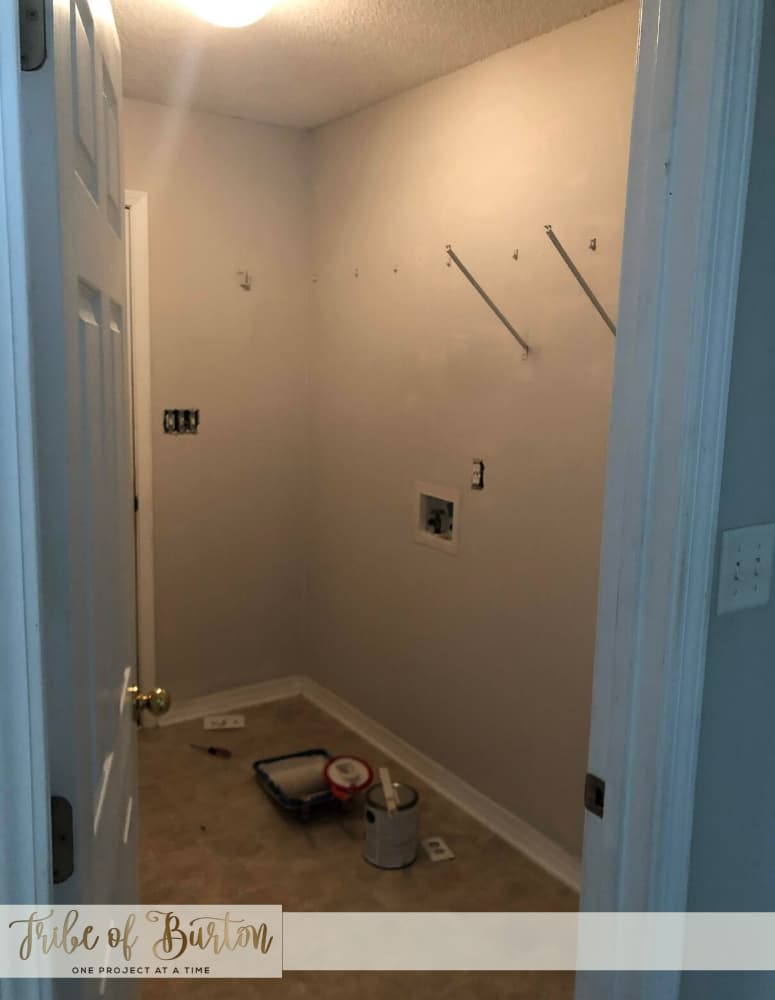 Before you begin you need to decide on a few things:
How much money do you want to spend?
How much time do you want to spend on changing the laundry room?
Do you need help to move the washer and dryer out of the room while you work?
Making a Budget
As always with any project it's a great idea to make a budget. And then try to stick to it. If you are in a rush, things tend to go up in price but if you can take your time during the planning phase then you will save a few dollars.

Pick the top 2-3 changes you want to make and try to make them fit into your budget. Get creative if you have to. Ask friends or family if they have what you need.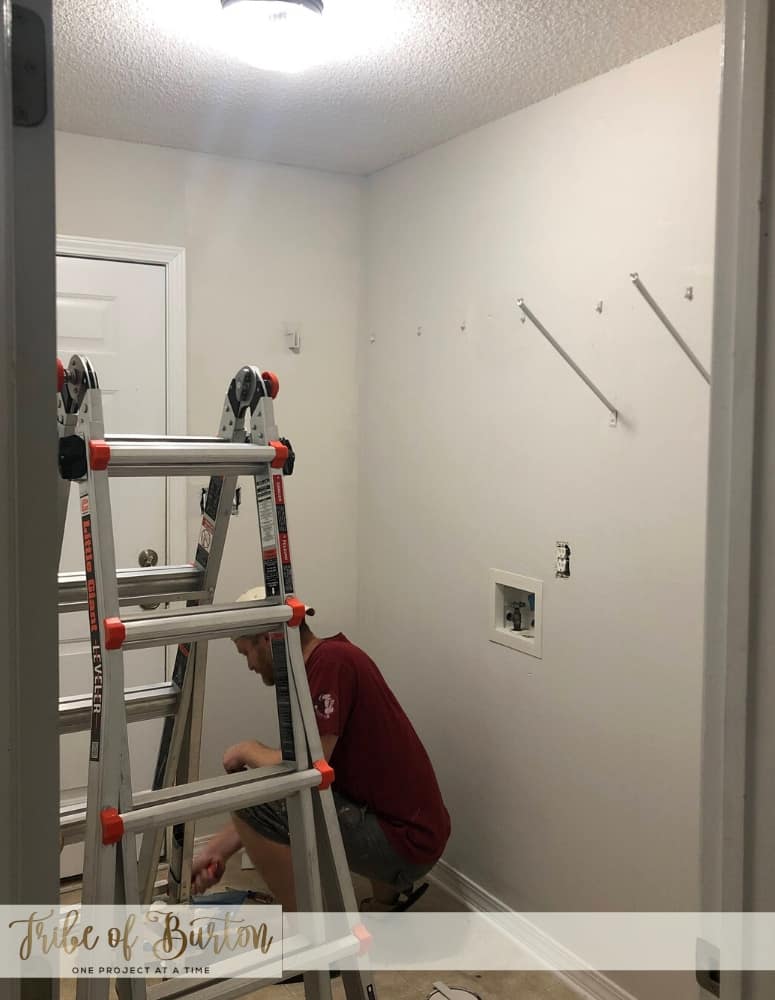 Laundry Room Update Step By Step
My Budget was $10.
Yep you read that correctly. Only ten dollars. And I needed to be able to do it quickly and without a lot of help.
In our laundry room there were no windows to brighten it up, So it always seemed dark and depressing to me. I mean we have our Landry down to 10 minutes a day on most days [HERE] but more times than not you still have to walk by the laundry room or through it.
A very QUICK and INEXPENSIVE way to brighten up a laundry room is use DAYLIGHT bulbs [HERE]. Yep – that's it. The LED bulbs will last you a long time and in a matter of a few minutes your Laundry room already feels better.
Next I knew the light fixture was outdated and I didn't want to spend a lot of money so I decided to spray paint the base. Once I took the light fixture down (remember you need to cut the power) I grabbed some sandpaper and spray paint I had already. I cleaned the fixture and then sanded the part I was going to paint lightly. Be sure to wipe the dust away. Then I spray painted it with matte black paint [HERE].
The final step in this transformation was taking the white wire rack [HERE] off the wall. You know the ones I'm talking about. The cheap ones that come in most homes. I cleaned it and then spray painted it black too.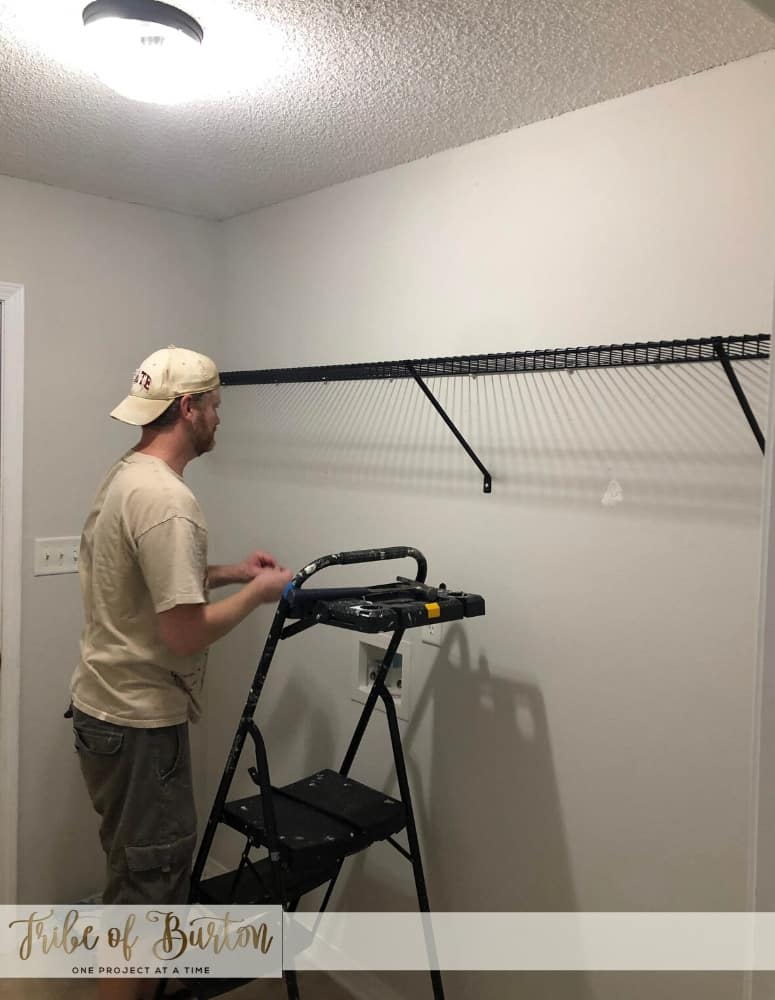 Conclusion
After spending less than $5 on the bulbs and using the spray paint and sandpaper I had, I literally updated the Laundry Room quickly and cheaply. This is an update and refresh anyone could do. It even made the floor look like a lighter color.
Everyone that came over instantly noticed the room seemed larger and definitely brighter. But they loved the updated wire rack because now it was black!
If you would like to learn how to decorate on a budget check this post out [HERE].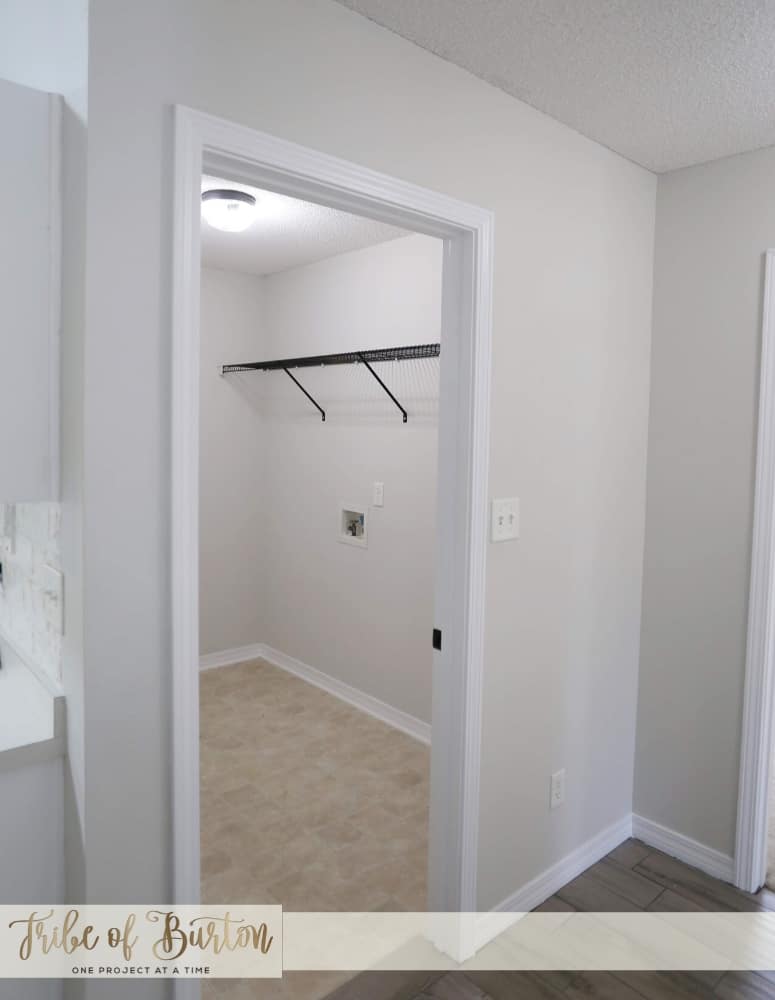 Have you ever updated a space quickly and inexpensively? I would love to hear about it in the comments below.