Rainbow Baby
Grab a cup of coffee
This is a long read 😉
Birth Stories usually begin with a story about the process of the birth.
Mine begins a little differently.
Naive (of a person or action) showing a lack of experience, wisdom, or judgment.
I always thought being Naive meant you were gullible. Gullible is easily persuaded to believe something; credulous.
When you're naive you are not gullible.
You lack experience…Wisdom…And sometimes judgement.
When you become pregnant for the first time.
You're naive
I was naive.
Naive to believe everything is always okay. And when you're pregnant you always come home with a baby……
August has now become an important month to us.
It all begin in 2016. I found out I was pregnant with our 4th child.
I was due in August 2017.
I delivered our sweet baby girl, Diem Grace, in April 2017 without a heartbeat.
We mourned the loss of our little girl.
August 2017 came
We knew this month would be a hard month to get through.
We stayed busy.
What most do not know….
I got pregnant again in August 2017.
I ended up losing that pregnancy the same day I was due with our Daughter.
My husband didn't even know at first.
I wanted it to be a surprise to him.
Something to help wash away the pain.
But….It made it worse.
Fast Forward to December 2017.
I was pregnant again.
This time…. I shared with my husband right away.
I felt different.
I knew this was going to be our Rainbow baby.
I also knew that this would be the longest 9 months of my life.
I was due in August.
Fast forward to the end of July.
I was showing early signs of Pre-Eclampsia. Headaches. Protein in Urine. Rising blood pressure. The high risk doctors thought at that time it was best for me to be admitted to the hospital.
I was told in the prior weeks that this was a possibility so my bag was packed.
What I didn't know…
Was that my blood pressure would stabilize in the hospital. This was a blessing. It allowed our little girl to stay put a little longer.
I was also sad.
My husband couldn't use his sick days to be with me so I made him go back to work.
We were days away from having new tenants move into our rental house. Which means a lot of working on our end being done.
My kids couldn't be at the hospital all the time
And because Michael was working they got shuffled around.
But Thank goodness for family.
I had family and friends visit.
But at the end of the day
it was always me by myself.
I got to know the nurses fairly well.
They were my constant when everything else was changing.
I really believe God sends you the people you need when you need them.
And that's what I got with these group of women and the standby night time male nurse oddly enough named Mel. I thought that was funny.
Mix in insomnia + hospital bed + 9 months pregnant + no family…. Makes for a long 10 days. Let's not forget the clock in room 339 was working but wouldn't keep time.
I had to change the clock 2 times a day to make it stay up to speed.
So literally
My days were dragging.
The day came when the doctor told me we would be inducing on the 8th of August.
She told me they would begin at midnight.
We had a gameplan
and I saw the end was in sight.
August 8th, 2018
Midnight: no signs of anyone. Michael was asleep. I was tired because I didn't sleep the night before.
1:00am (ish): Nurse Rachel appeared. She was my night nurse that night and they had another emergency delivery so she was late to see me. She explained what was going to happen and went to get all the meds.
1:40am: I was 1-2cm; 50% effaced; -3 station. She inserted cytotec and told me that I had to lay there for a few hours for it to work. That was a long 4 hours.
5:45am: I was 4cm; 70% effaced; -2 station. Started pitocin. And I requested pain meds. I knew with my first pregnancy labor can be rough on me so I knew I had to stay ahead of the pain.
8:00am: epidural was given. And Nurse Kristin was my nurse for the day. She was wonderful.
From 8am to 3:15pm nothing really happened.
Epidural wasn't working that great
I wasn't progressing.
Mentally and Physically I was worn out.
Most of the day it was just Michael and me and Kristin.
I didn't want to be around anyone else. I was in pain.
I was tired.
I was scared.
I was asking the nurse about c sections.
I was telling Michael I didn't know how much more I could take.
I prayed a lot.
I knew my body was going to give out.
Michael had been texting my friend/photographer all day that was going to come take pictures for us. I think he said most the text back and forth were
—how is she?
—no change
I wanted to meet our baby.
I wanted to see my other kiddos.
I wanted sleep.
And I wanted to be pain free.
3:15pm- really no change.
I was told by my night nurse that the Peanut Ball was something I needed to ask for. It was magical. At that point
I needed some magic.
Kristin got it for me. And got me all set up.
I'm not sure what happened then….
because another nurse, Lisa (who happened to be one of my nurses just a year earlier when we delivered our daughter) came in.
They were watching the monitors and took the magical Peanut ball away.
At that point I got nervous.
Were they hiding something from me?
I was looking at the monitors but didn't understand.
I could feel something was off.
I looked at Michael and he looked at me.
He stood up and held my hand.
They wanted to check me again.
At 3:48 they told me I was a 10 and ready to push.
We both were shocked.
Wait – that's not how I had it planned.
I knew my friend wouldn't be able to get there to take the photos.
You see the year before
we delivered our daughter in that same hospital. There were no happy moments.
Just tears and sadness.
Grief was thick in the air.
I wanted this memory
to forever be preserved
the best it could.
Our Rainbow after the storm.
The next 5 minutes were a whirlwind.
3:55pm- The doctor walked in.
We were ready to do this.
In a matter of minutes…
our world was going to forever change.
I told them
that I thought all the other kids born at that same hospital
had been born in the 3 o'clock hour.
Someone laughed and said I had 5 minutes to go.
Honestly
I wasn't sure at that point because that clock had been wrong for 10 days. LOL.
I told them that
they said they were looking at the clock on the monitor
not the wall.
3:56pm- Doctor told me to do a practice push.
I'm not sure what that's for…
but I do remember my dad always telling me to give 110% at practice.
So I did.
And apparently this was the one time not to give 110%
They told me to stop.
Once again I was confused.
They looked at the monitor a few seconds later and told me to push again
so I did.
3:57pm – my first real push.
And with that push we welcomed to the world Miss Dillyn Josephine weighing in at 6 pounds 15oz and 20" long.
She was tiny compared to all my other babies.
I cried.
I never cry.
I felt 100 different things.
For the first time in 9 months
I felt relief.
She was here.
She was tangible.
Tangible… perceptible by touch.
She was real. She was alive. She was ours.
I cried for her sister that we had lost just a year before.
I cried for that baby I will never know that I lost in August just a year earlier.
I cried most of all because I knew that God loved me.
And in his timing it would all be okay.
The next 30 minutes were crazy.
We knew that she may have some breathing issues since was 4 weeks early.
I wasn't sure what to expect.
I wanted the kids to meet her
But at that time they were trying to monitor her breathing and oxygen so we waited.
We waited for the pediatrician to get there to make the call on what needed to happen.
Our daughter was breathing super fast and her oxygen level was in the 80s with a mask on.
The pediatrician came in and did her thing – said they were going to have to take her to the nursery and run test. Sometime in that blur my friend showed up to take pictures and someone asked if the kids could at least see her before they took her. I didn't want the older two to worry because of what we went through last year. So it was a big relief when the pediatrician said yes and then allowed them to hold her for a few seconds.
A couple hours passed or maybe they didn't.
It was all a blur.
The pediatrician came back to talk to us
to let us know they were going to transport her to a level 3 NICU across town.
We asked questions.
She answered.
When she was leaving she asked us if she could tell us something. Well of course….
She told us this…. That in her years practicing she had never met parents as calm as us. And accepting of the outcome. And she was in awe of us.
I smiled.
But what she didn't realize was we had
1) been through much worse than this just last year
2) dealt with our first daughter having to be transported 1.5 hours away to another state.
So across town was nothing as bad as the other two.
Somehow I got released that night from the hospital.
We left as soon as the amublance did.
Or sort of.
Michael sort of left me up in the L&D ward. LOL I guess he had gotten so used to me being there he forgot. I'm kidding – but it was funny.
The entire time we thought
She will be in NICU for a few days
Everything was going to be okay.
I was happy
I was outside for the first time in 10 days.
I was in a car.
And I was going to see my baby.
What we didn't expect was what happened next.
We got to the NICU and there was our precious baby.
But the doctor wanted to see us.
Mike wheeled me to a room with a lot of monitors.
The doctor pulled up her x rays.
Explained a lot of things to us.
A lot went over our heads.
I asked him: Do you think she's going to be okay?
Doctor: I don't think she's NOT going to make it.
Those words will always be with me.
I was expecting a yes.
But got something completely different.
Doctor: She could have 1 of 3 things. Based on the test we've ran so far she could have Pulmonary Hypertension, Lung disease, or Underdeveloped lungs. I can't treat for one without it impacting the others. That's why we have to be cautious and wait to see what happens over the next 12 hours.
Of course I'm paraphrasing but that sums it up.
I had no clue what any of those things meant other than he was leaning toward Pulmonary Hypertension and the next 12 hours mattered the most.
As soon as we got in the car I googled. That's what all moms do…right?
What I found were words like
Life-Threatening
Incurable
Less than 20 years
Etc Etc Etc
I lost it. I cried for the 2nd time that day.
I read what I found while Michael drove us home.
We prayed.
I wasn't sure how I was going to sleep through the night.
But I did.
I was going on 48 hours of no sleep
I had delivered a baby just 7 hours earlier
I was beyond the point of exhaustion.
August 9th, 2018
I woke up early to pump and got Michael on the phone with NICU to get any updates.
My parents had told us they were headed over early to see her so we could rest just a little more.
We got the news we wanted.
They had given her the Surfactant treatment.
All we knew ….
was if she had that treatment the doctor thought it was under developed lungs.
That's exactly what we prayed for.
This was the best possible outcome out of the 3 things she could have had.
We had a few road bumps in the next few days.
But after all of that….
We are home.
We are a family.
We are complete.
Thank you to all who has taken the time to read this far. And thank you to all of you who helped us along the way. Prayers, Food, visits to the hospital. We couldn't do life without you.
Now I need to go feed my baby.
My oh
so very sweet
Rainbow baby.
I prayed for this child, and the Lord has granted me what I asked of him. 1 Samuel 1:27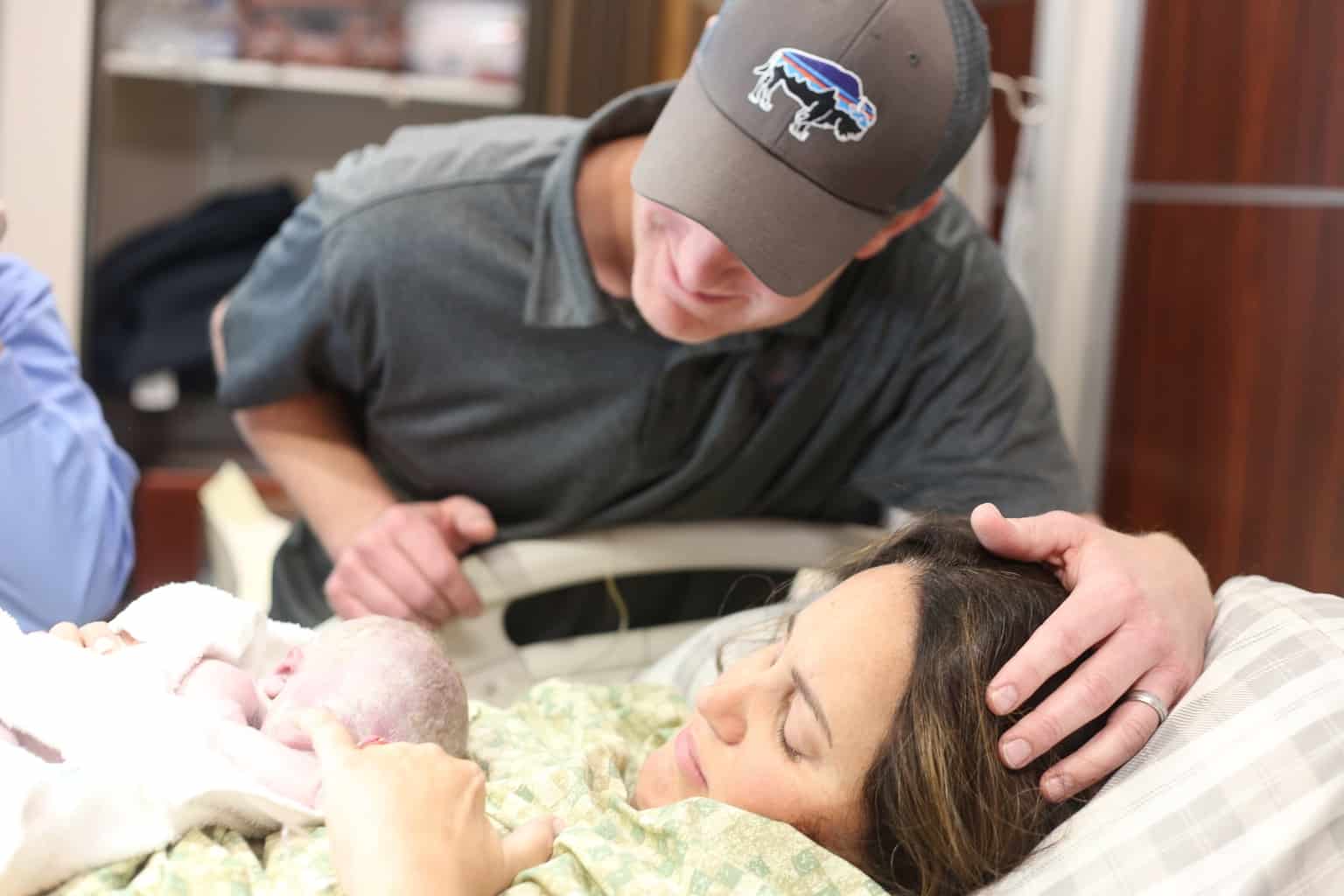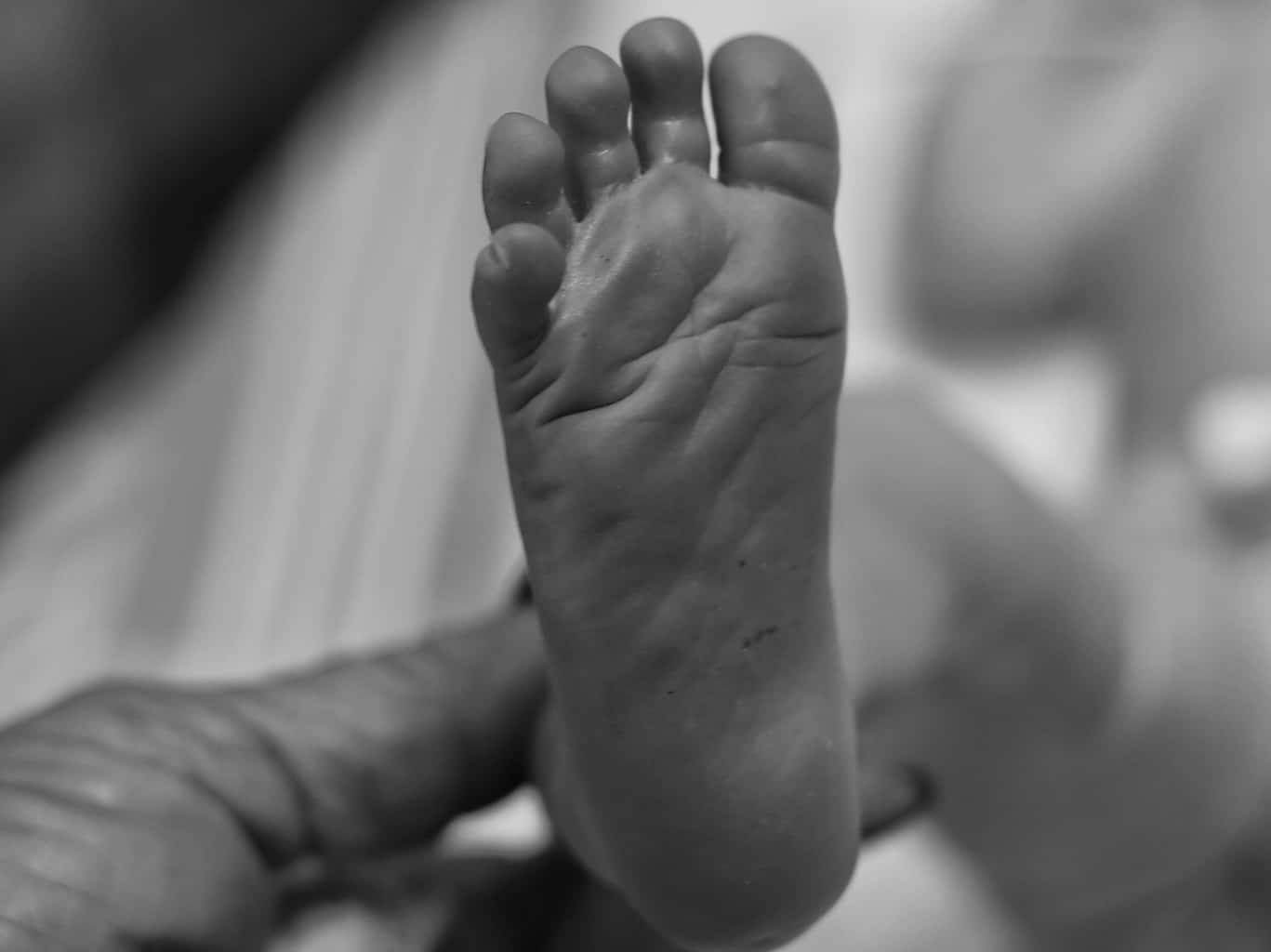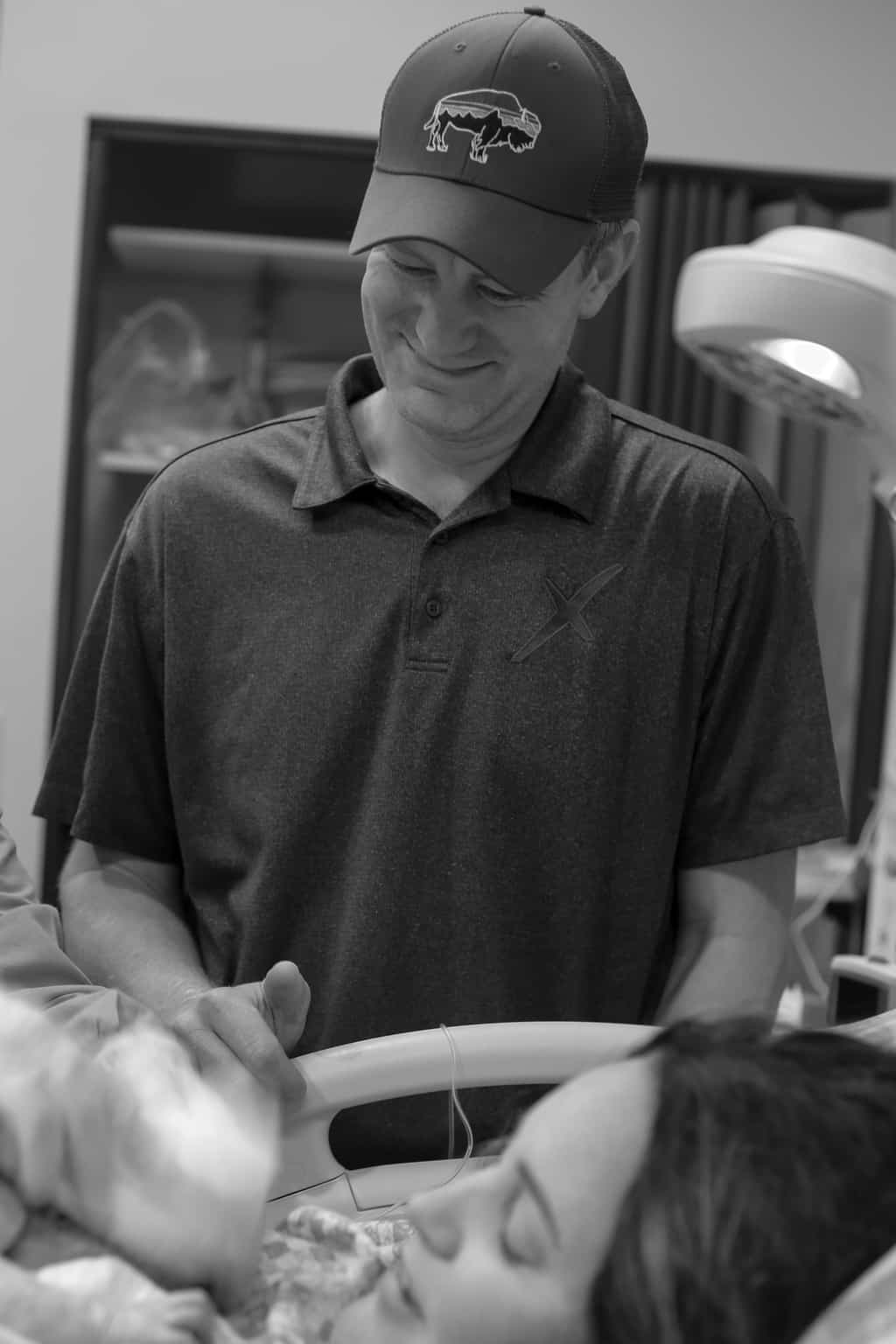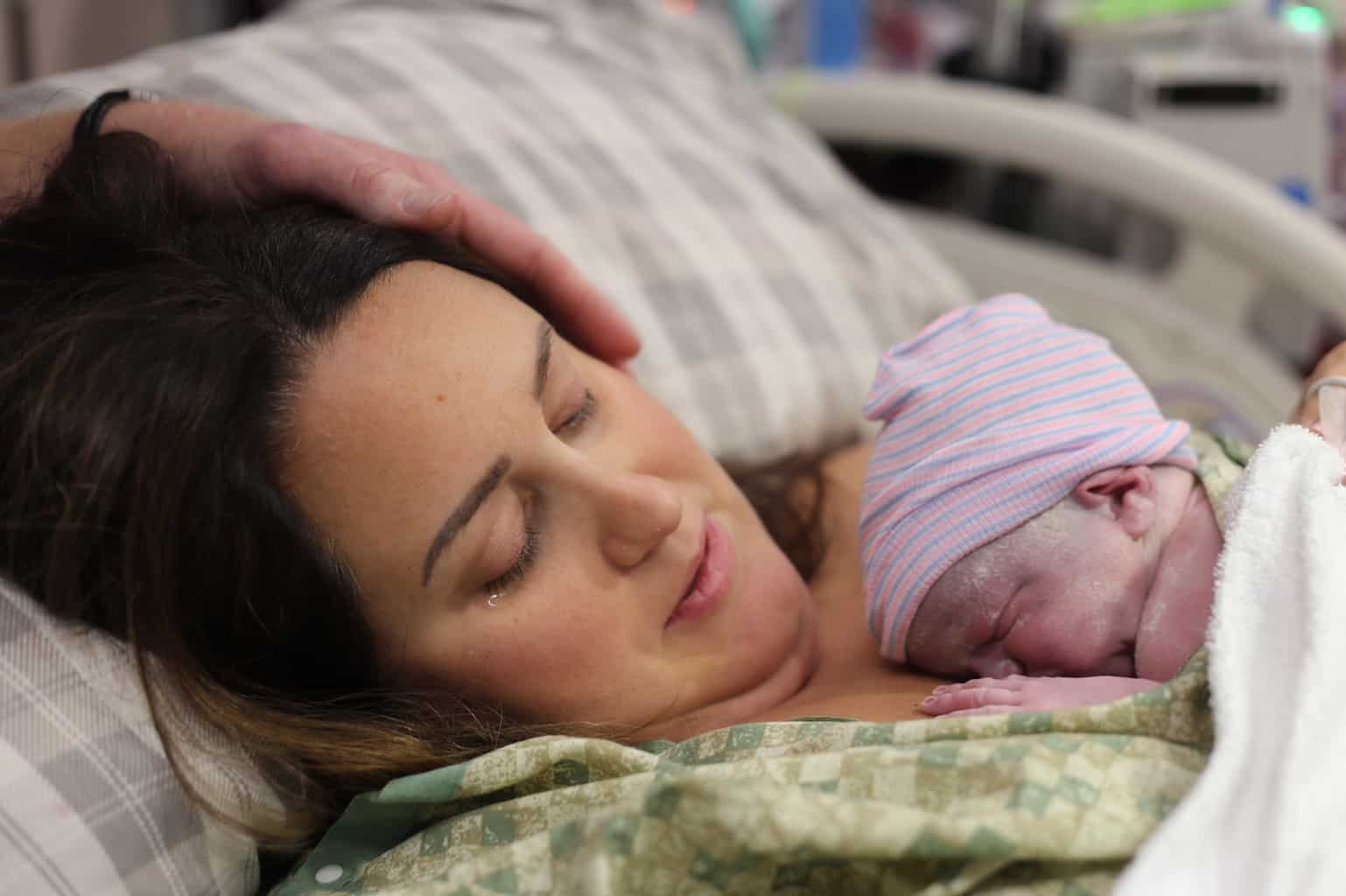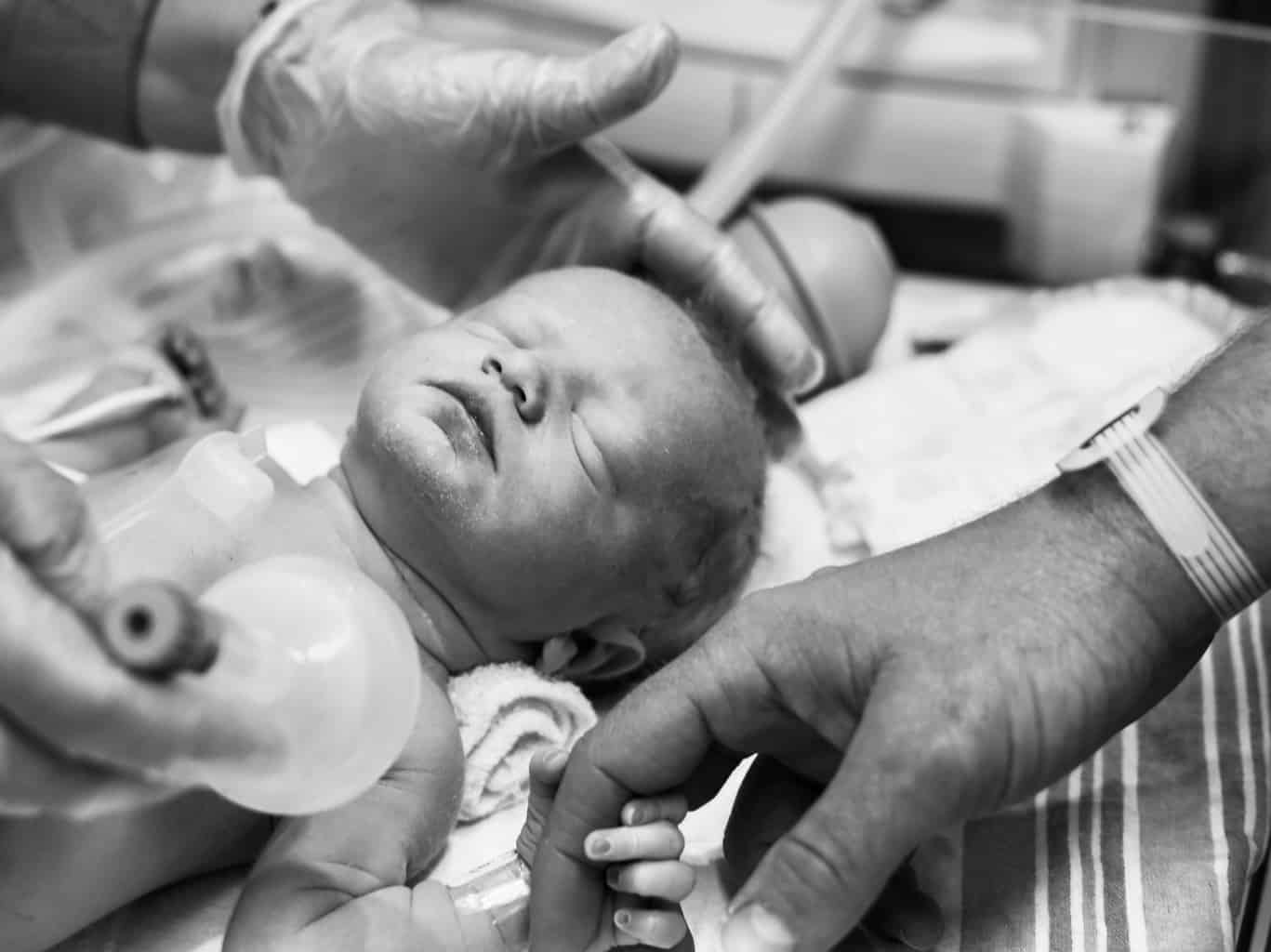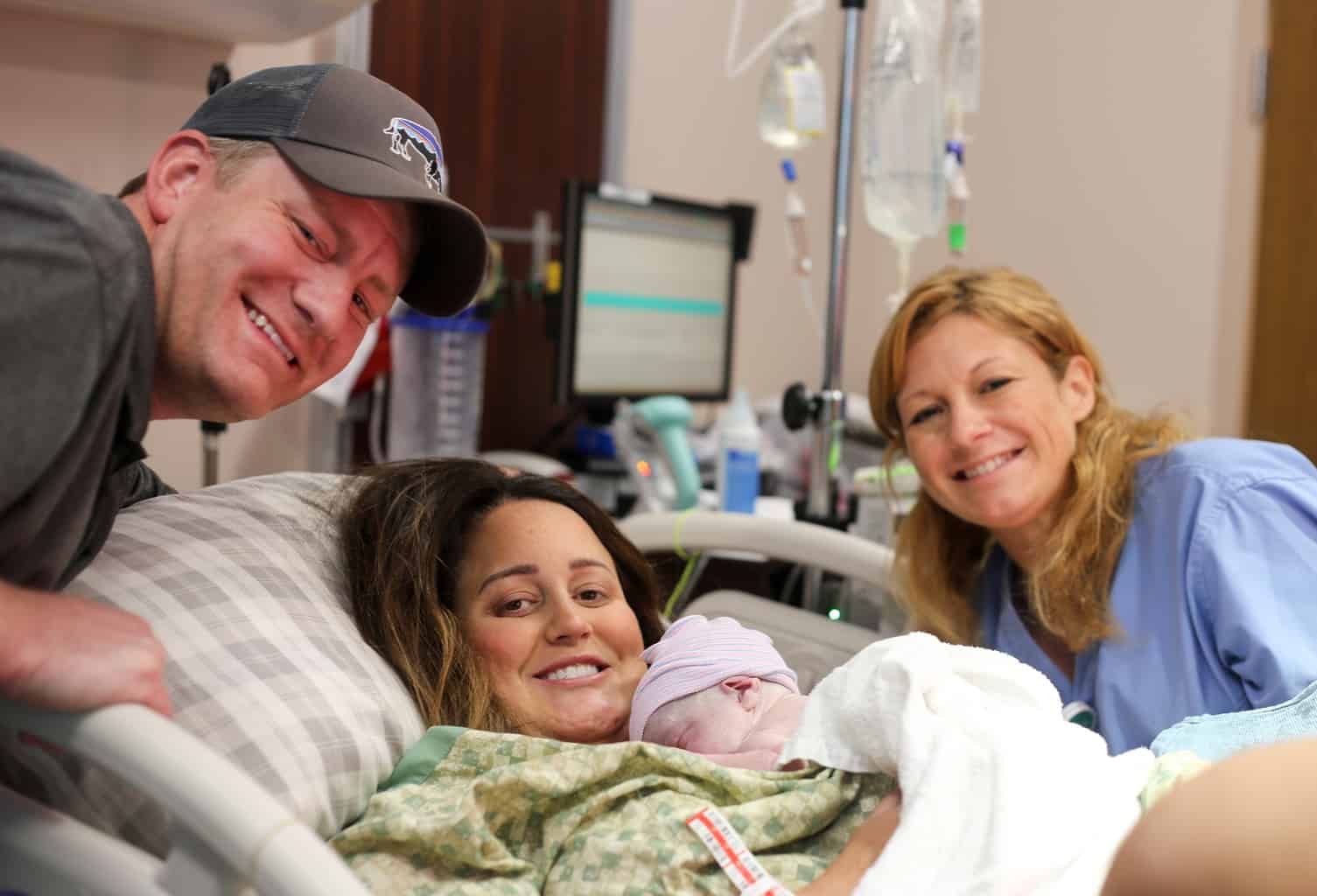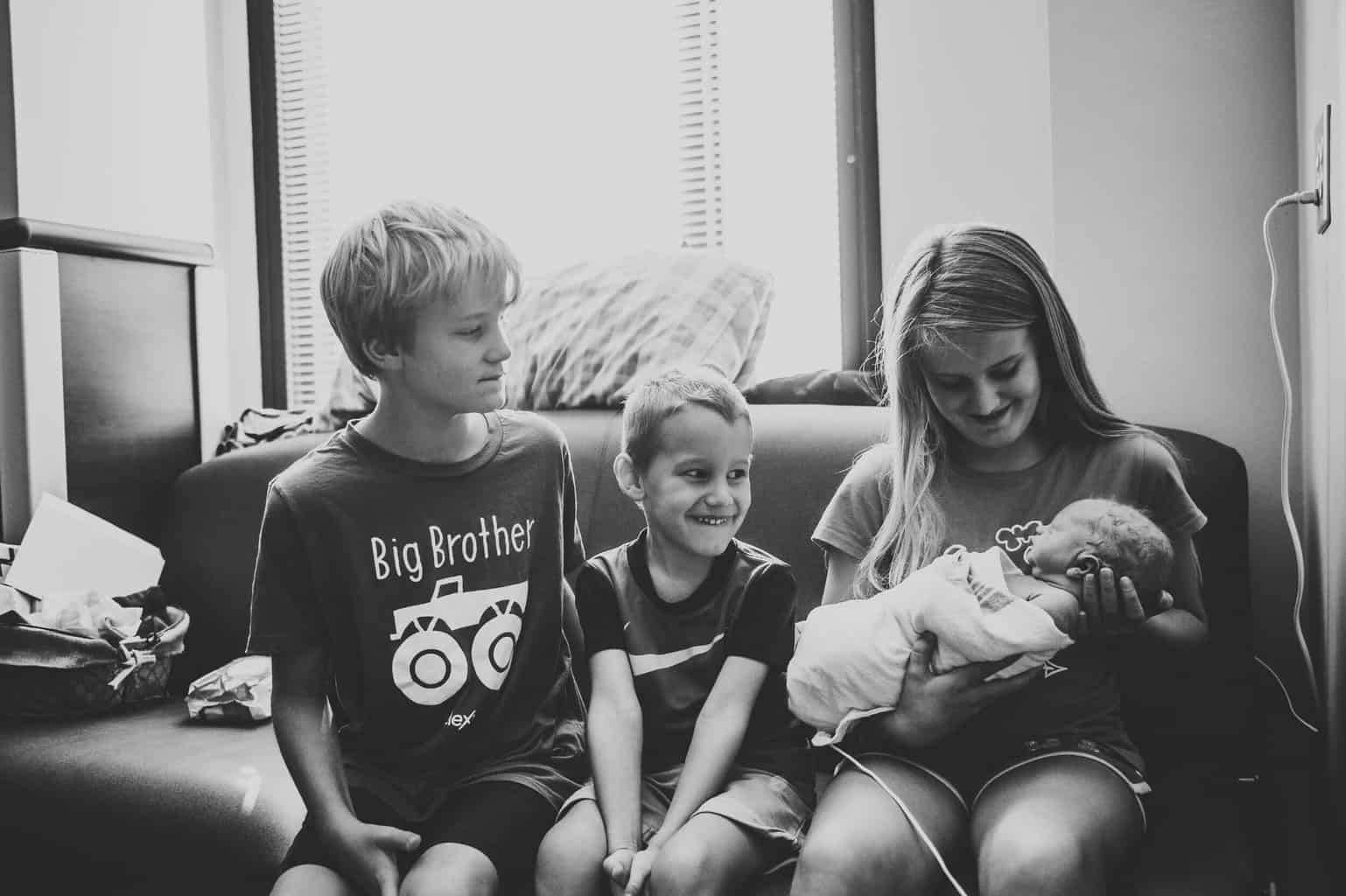 Photo of 4 kiddos by : Jordan Burch Photography