Have you ever wanted to update the look of something but didn't know where to begin? I knew I wanted to update the door on our house. We had a basic builder grade steel door. I didn't want a new door and figured painting the front door would be the easiest way to go.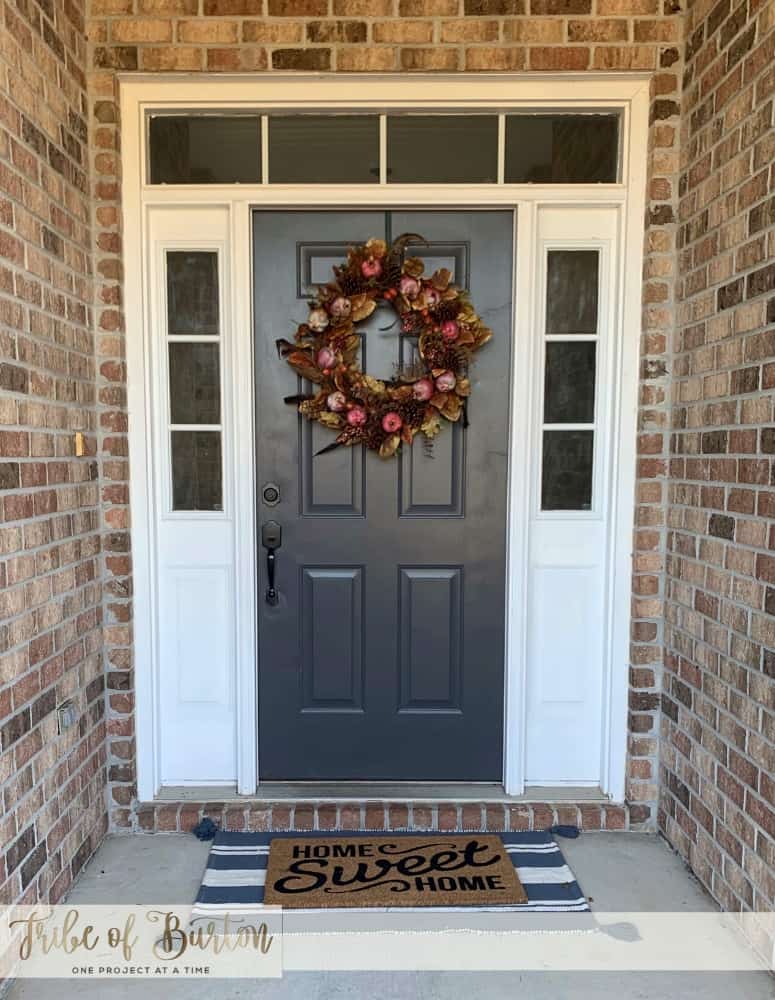 There may be affiliate links in this post. Please read my policy on affiliate links (here) if you want.
If you are new to the blog, I encourage you to take a look around. I normally try to do budget friendly projects and projects that don't take too long. Because I have 4 kids and 2 businesses that keep me pretty busy.
We have done over 100 projects over the last ten years. I may just not have had time to write about them yet – so please send me a message or email me if you would like to see if I have any tips on any home projects.
Keep reading to see how you paint a front door.
To Do List Before Painting a Front Door
Decide if you are going to keep it on the hinges or not. If you can then I would do it that way. We had a lot of people coming in and out of our house the day we did it, so we took it down.
Clean the door. This is a must.
Sand the door if it needs it. Our door had little bumps on it from being 5 years old and the sun pounding on it daily.
Clean the front door again.
Decide on the paint color. I wanted something dark. So, we went with Peppercorn by Sherwin Williams [HERE]. Ask your paint guy which outdoor paint they recommend.
Check the Weather. Something so simple could change a lot of things. You want to make sure you have enough time for the door to dry!
Decide if you want to paint both the outside and inside of the door. We painted it only on the outside and kept the inside white.
Supplies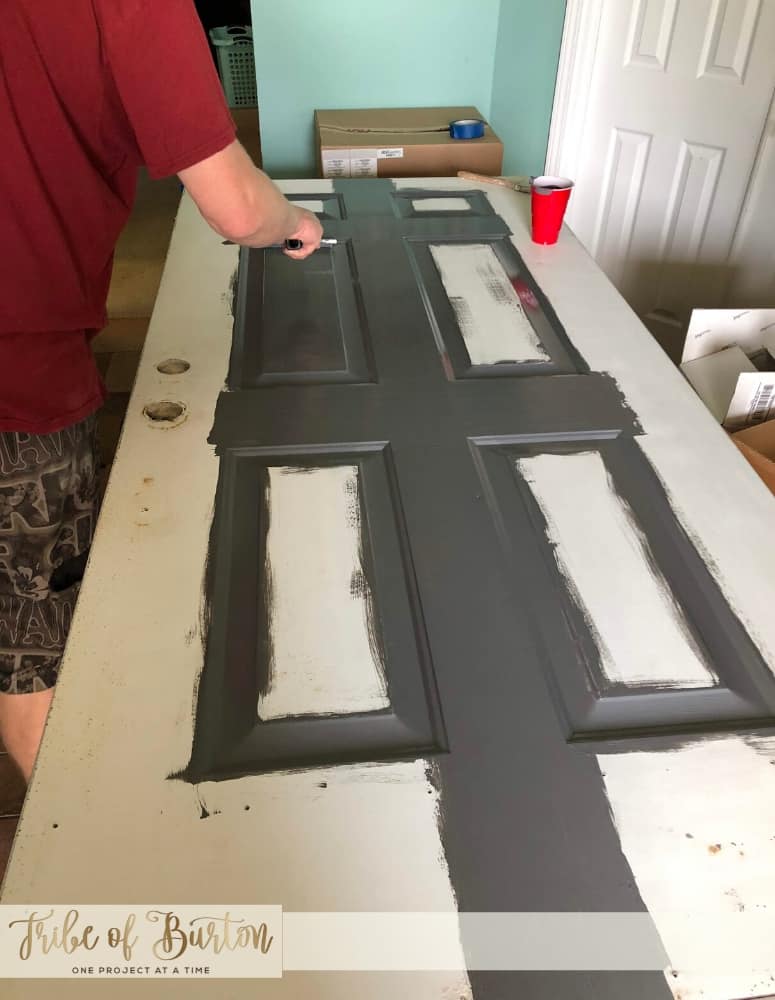 Painting a Front Door
The great thing about paint is…. if you don't like it – then you can CHANGE it! It may take more time and cost more money -but it doesn't have to be a permanent change.
Clean your front door
Lightly Sand front door
Clean your front door with a damp cloth
Let dry
Tape off edges if you aren't painting the entire door
Paint the ridges with a brush (Section 1) then use a roller to paint the portion inside it. (SECTION 2)
Paint the space between (Section 3 boxes)
Use a roller (be sure to paint in the same direction) the horizontal spaces (SECTION 4)
Paint the vertical pieces
Let dry
REPEAT IF A SECOND COAT IS NEEDED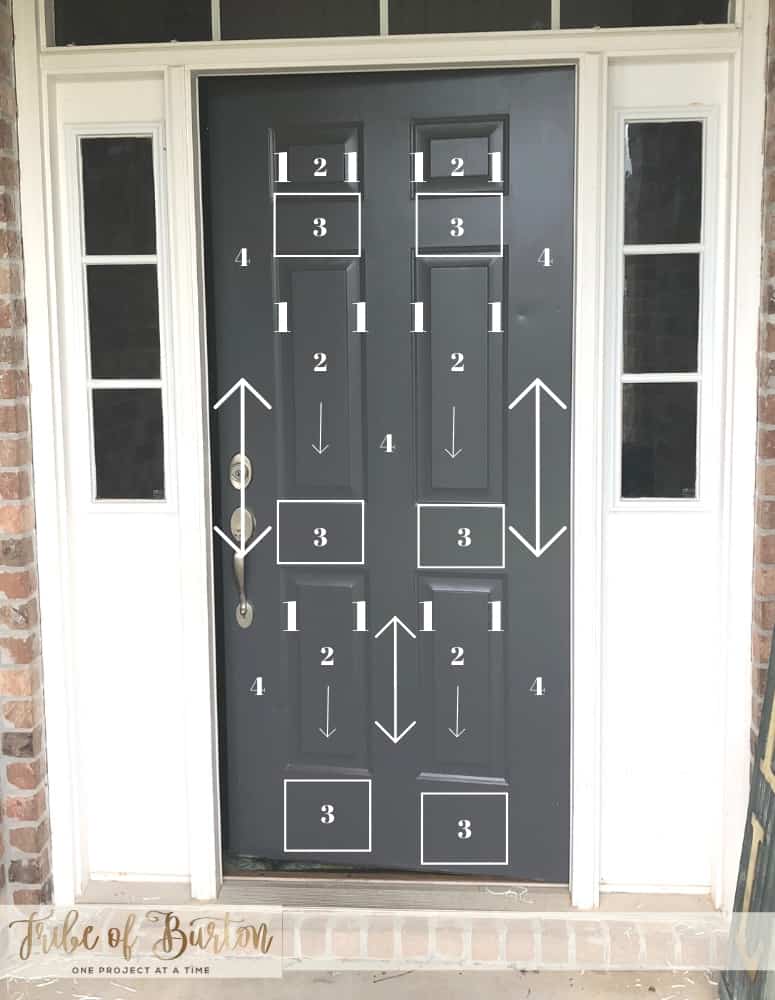 Questions
Can I mess up when I paint my door? Yes, you can. And you may. But like mentioned before paint is an easy fix.
Do I need to take It off the hinges? No, you don't. And we've done other doors on the hinges but with little fingers we needed to get this door out of the way.
How long does the paint last? I'm not sure. We painted this door over a year ago and it looks great. I talked to the Sherwin Williams paint guy and he suggested an exterior paint that would last for years to come.
If you paint your door, please tag me in the post. I want to see your work! Now it's time to take a look at some other DIYs you can do in a day. Take a look around the blog and let me know which one you would do next?
If you want to see how I transformed a vase with some chalk paint, then come look at this post [HERE]