Sometimes I have leftover scraps from certain projects and hate for things to be stored or go to waste. I know a lot of people are hanging Embroidery Wreaths all over their house and on walls but I didn't want to do that. I wanted to use the scraps I had to create a double wreath to hang on an old antique door.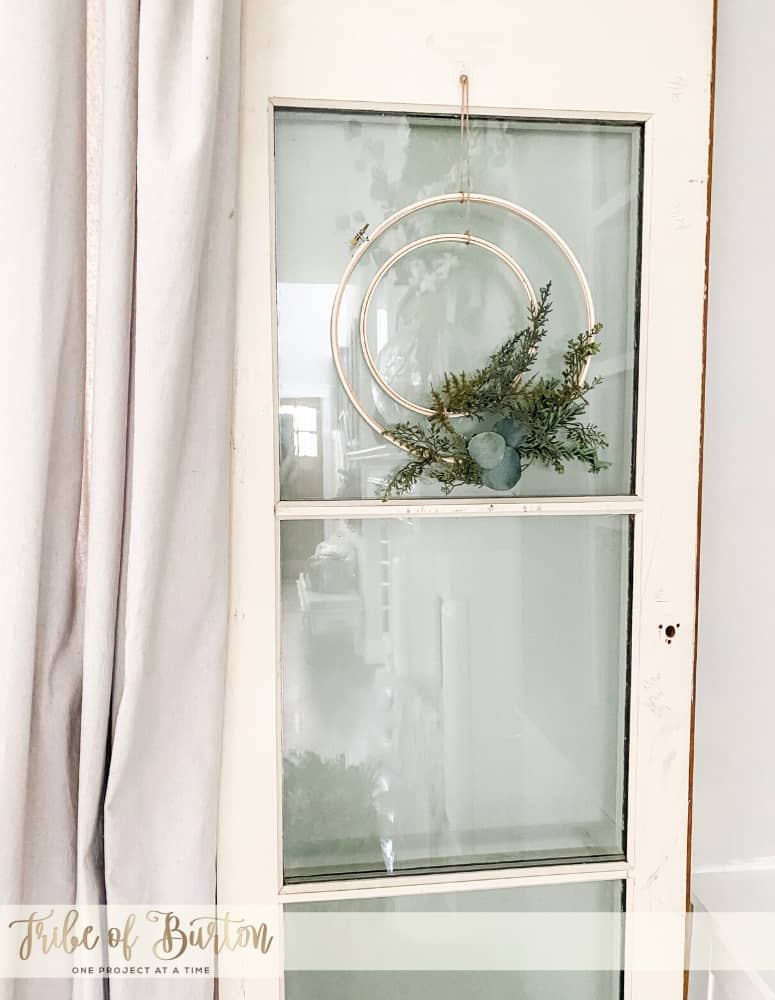 There may be affiliate links in this post. Please read my policy on affiliate links (here) if you want.
DIY
How many times over the years have you gotten a project started to only find out you actually have too much. Most of the time it's not enough material to do another original project so you have to be creative with your leftover material.

That is how the double embroidery wreath came to be. I had decorated for Christmas [HERE] and had some greenery left over and had a few extra embroidery hoops left over. After a few days, I thought that my new to me antique door looked quite sad. So, I got to work!
Supplies
Instructions for Double Wreath
I laid the hoops on the table and then started grabbing pieces of greenery. Lay them out on the hoops and play around with the look you are going for. (I didn't have enough to do a full circle so that is why I only did part of the circle).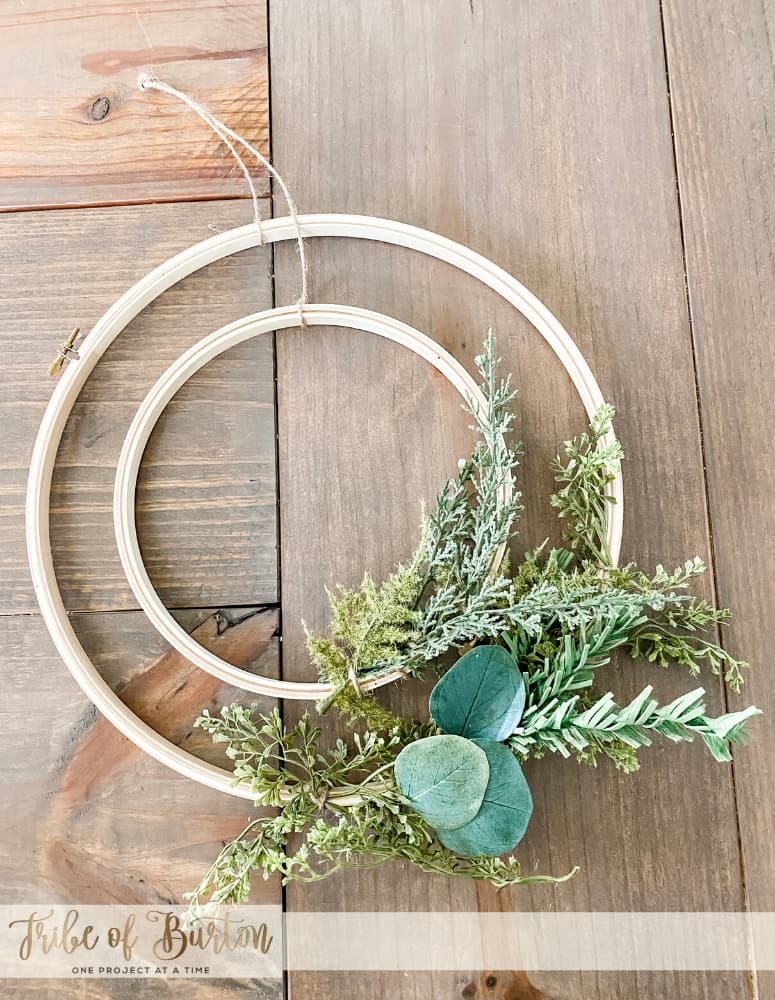 Once you have the design figured out. Step back and take a picture. Sometimes up close things look different than further away or even in a picture. If you are happy with the layout – now you have a picture in case the greenery moves on you.
I cut two pieces of twine that were 3' in length.
Next remove all the greenery laid out and pick up your hoop. Start with the back piece and place it on the hoop. Then take the twine and wrap it around the greenery. (see pic)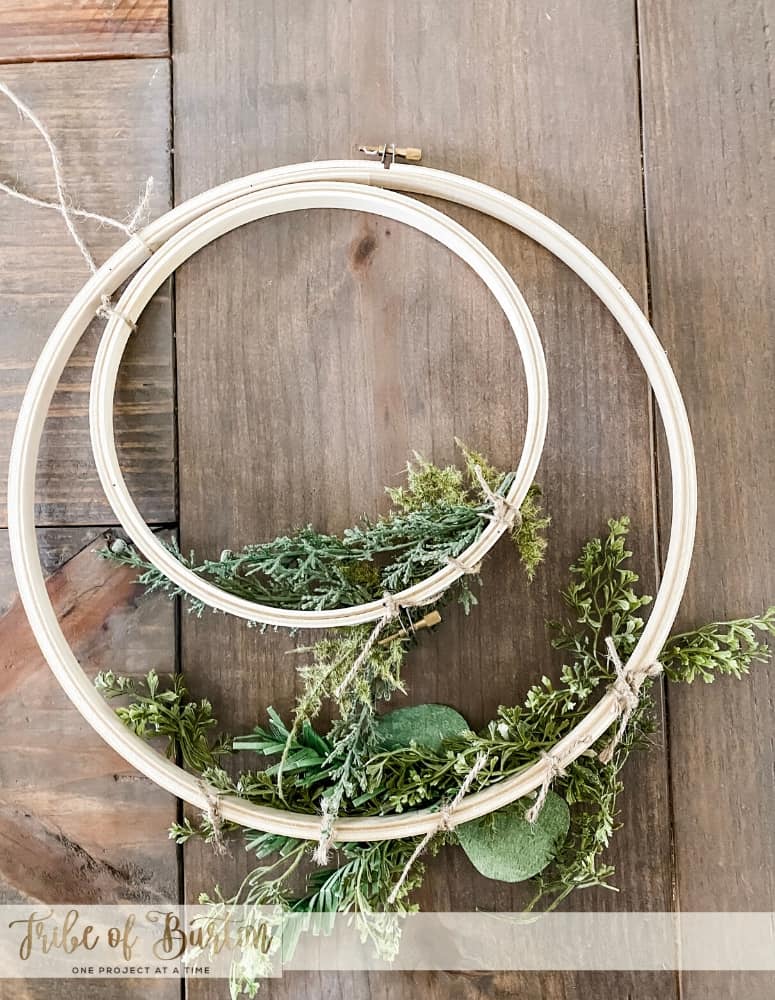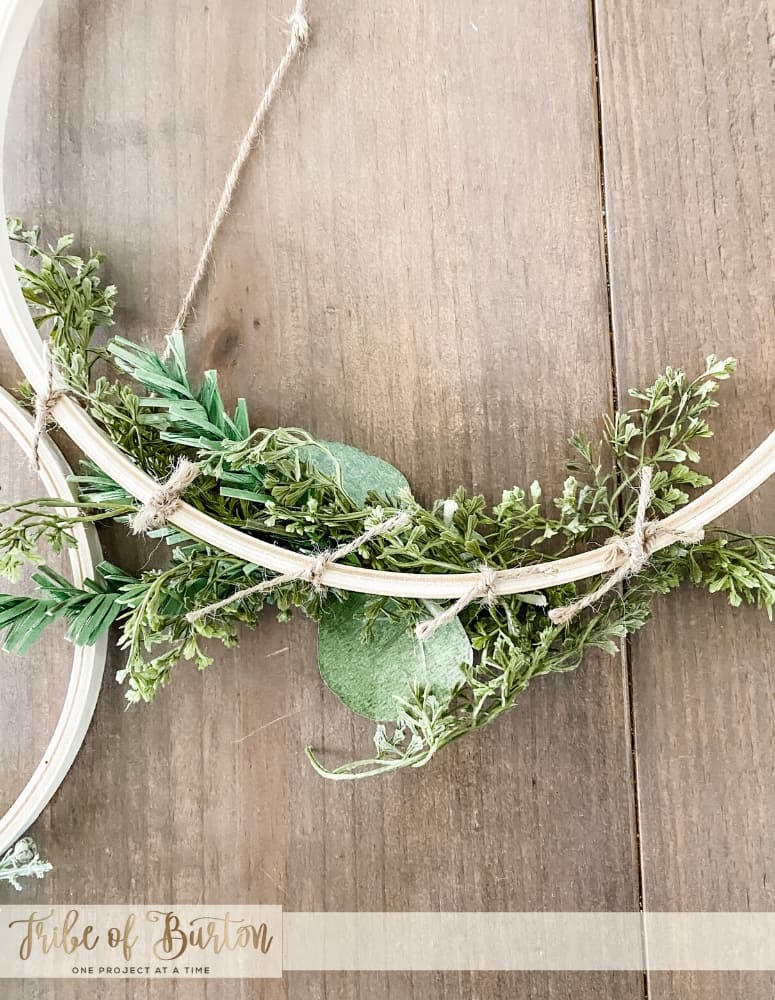 Repeat until you are happy with the results.
Additional Information: If you don't have twine and would be okay with it being permanent then use a hot glue gun [HERE]. I have used hot glue a lot of times. Tonight I didn't feel like getting it out.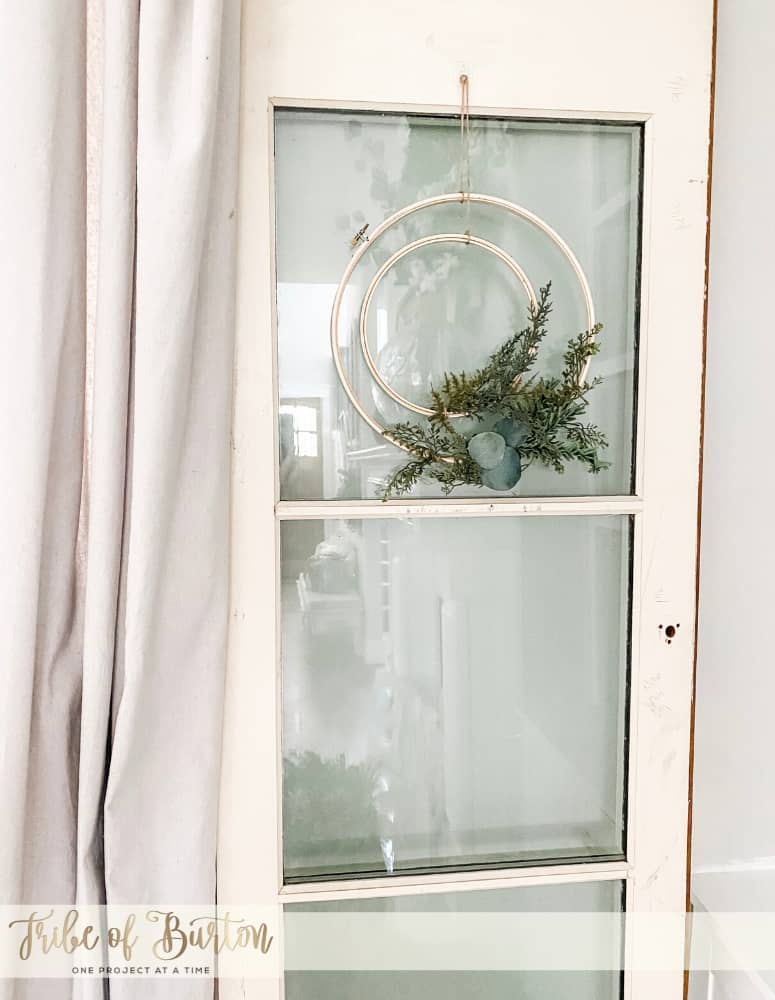 Questions
-Can you use flowers? Yes, you can! I have seen many people using flowers before
-How did you hang the wreath up? I used twin to drape it on a 3m clear hook [HERE]
Have you ever thought about spray painting a fake wreath? If so go read my post [HERE] on how I did that!
Look at this Fall Wreath [HERE]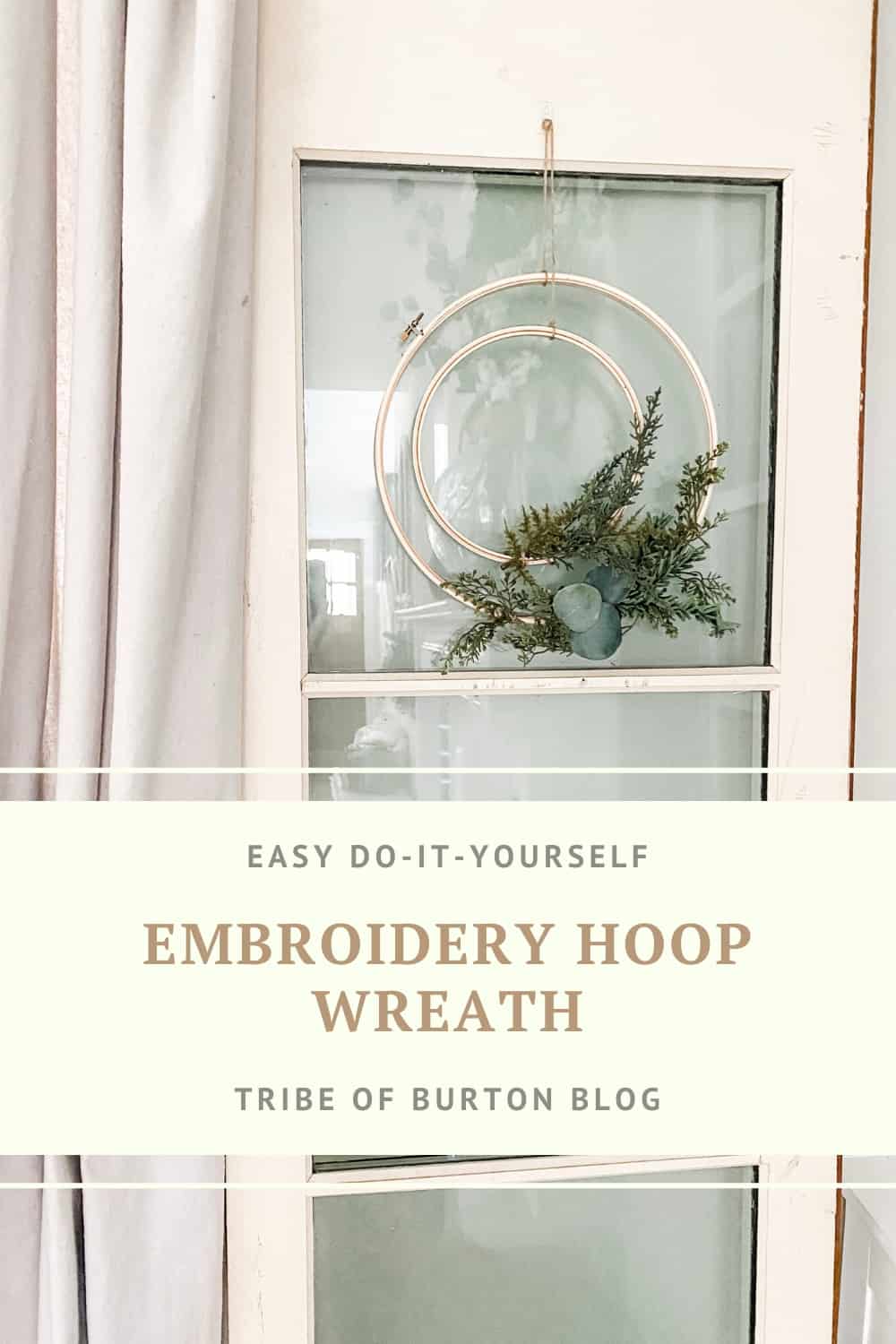 Check out these cute little grapevine wreaths [HERE] with Valentine's Day Decor