Take a Look at our Christmas Decor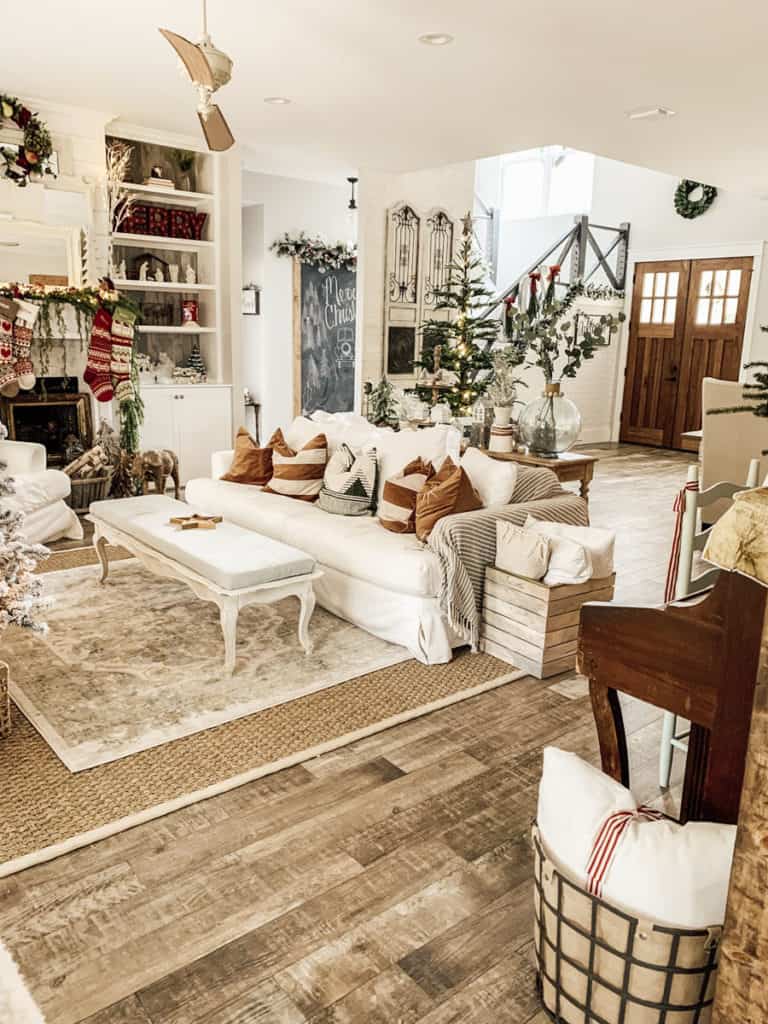 This year I have teamed up with a few ladies to take you on a virtual home tour of all things Christmas. Christmas is my favorite time of year and I'm always searching and thinking of new ways to spread the Christmas love around my house. I get a lot of ideas from People like YOU! And I thank you for that. Sometimes I am so exhausted (usually when I get my best ideas) I jump out of bed with an idea. Usually my husband informs me its time to sleep not decorate. He just doesn't get it.
Be sure to hover over the images if you would like to save to Pinterest.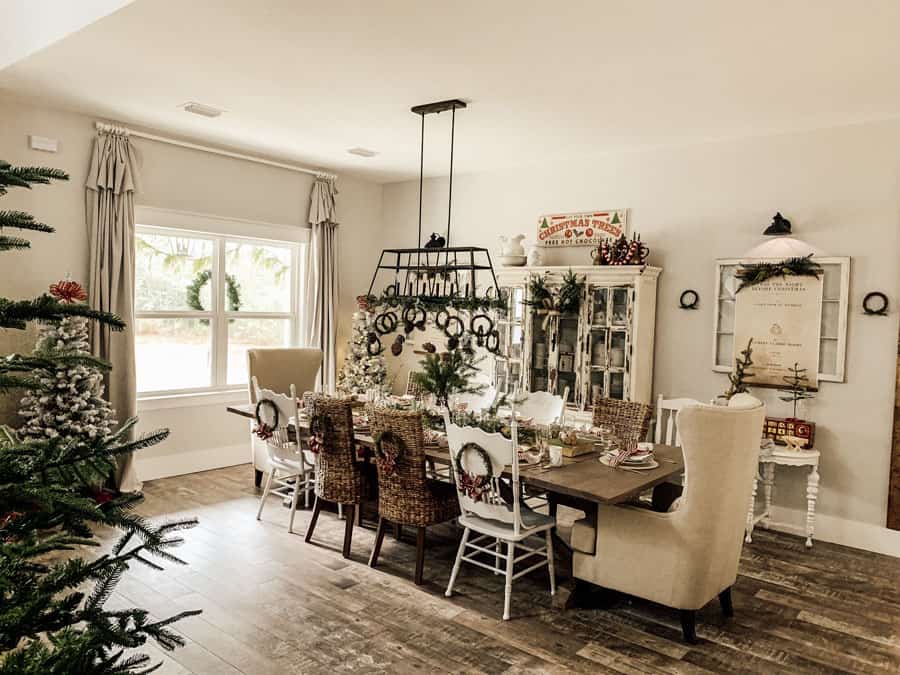 Well enough of my scattered thoughts… Let me open my door (really the kids were being nosy) and let you have a peek around!
* Affiliate links are used in this post, but remember they are at no cost to you*
Front of the House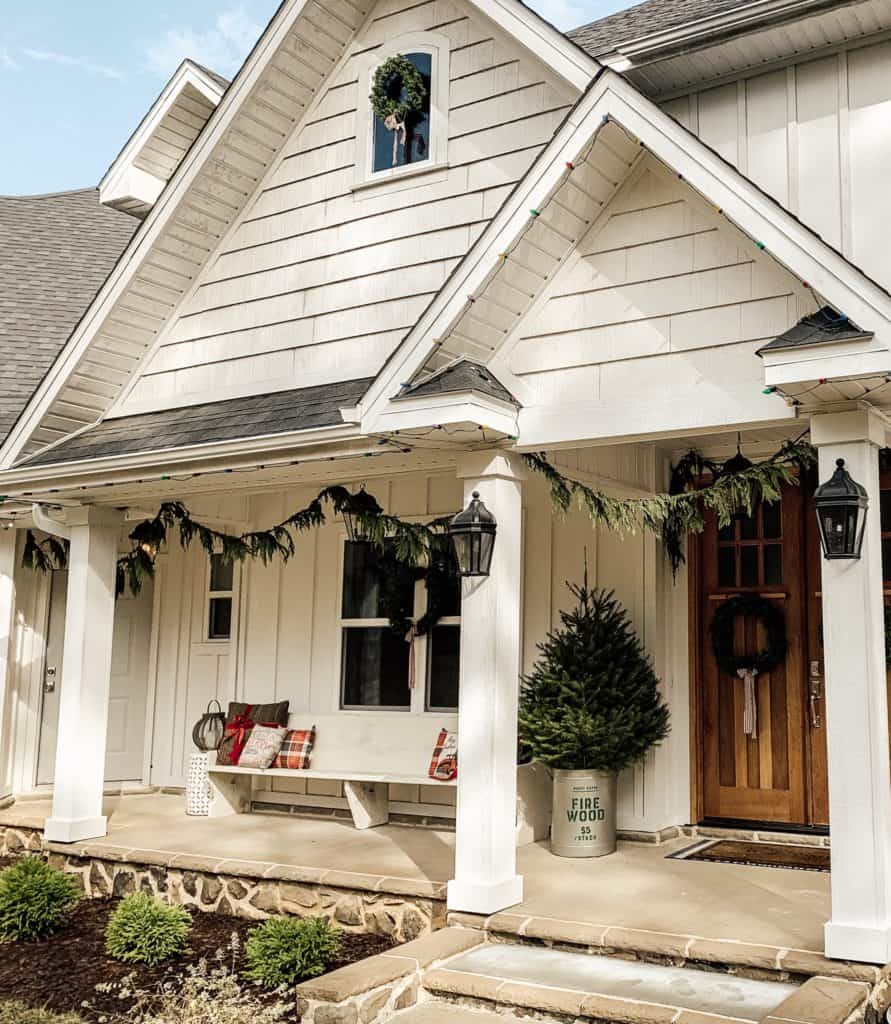 I have a few pictures of the front of the house – this is the first year I've ever had a real tree (as an adult). We got the garland and the tree at Lowes. The night-time pictures were after we had gotten so much rain (Some places actually flooded).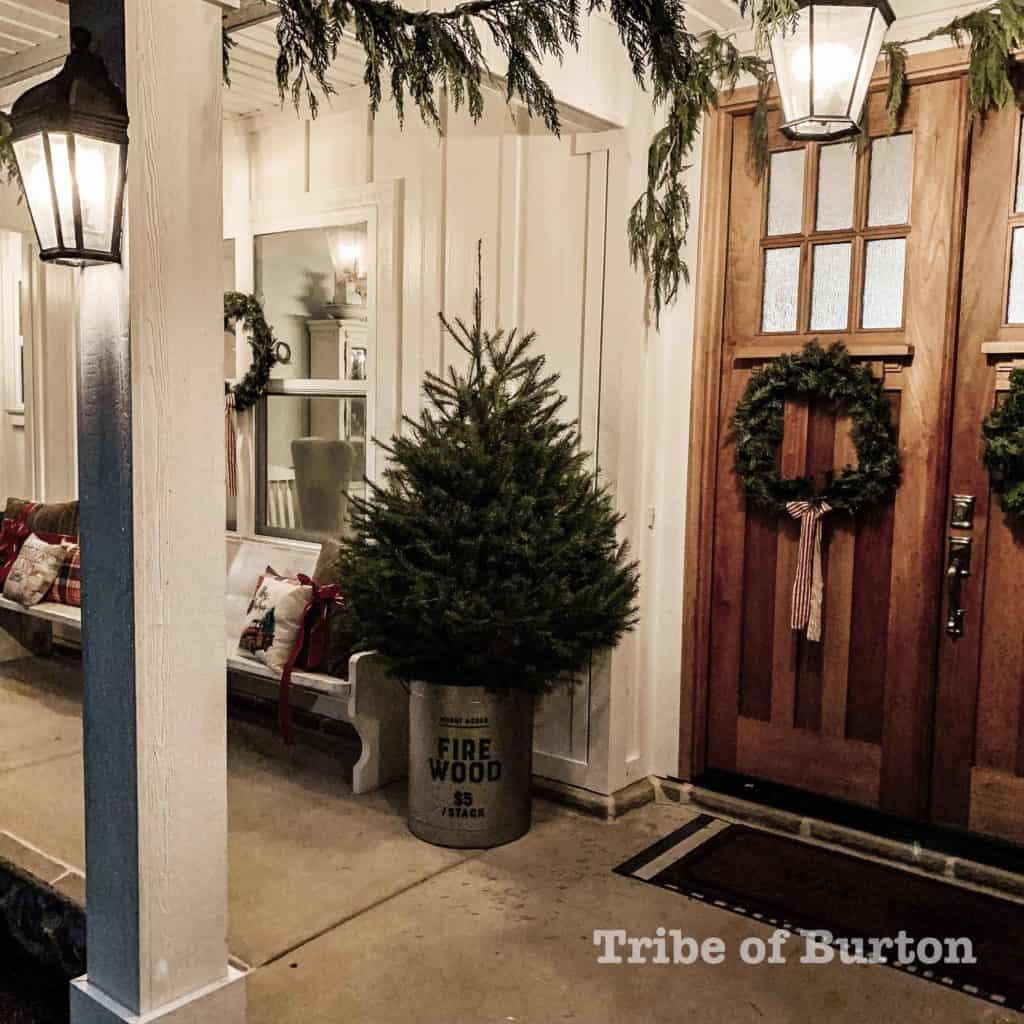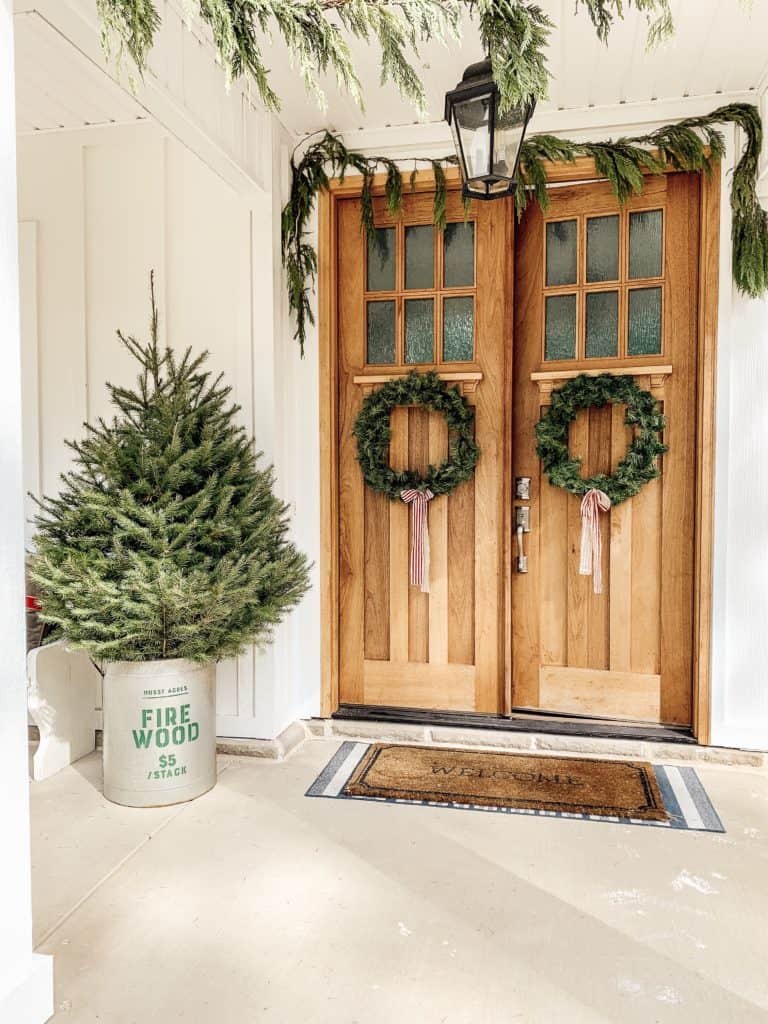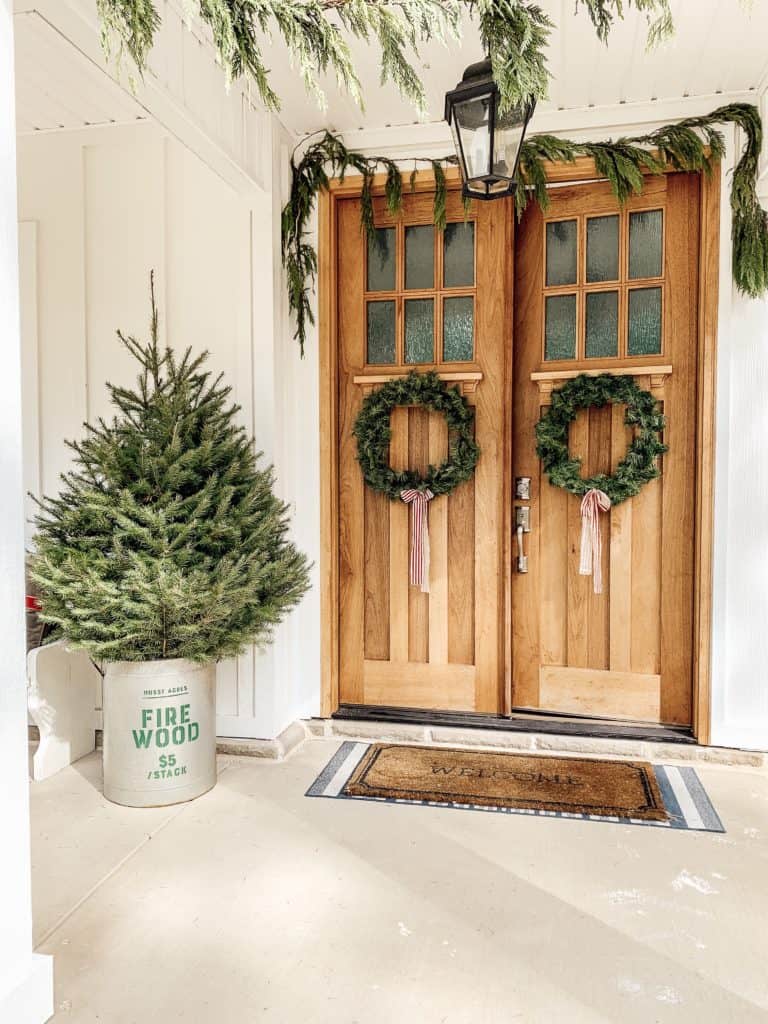 Foyer/Dining Room/Family Room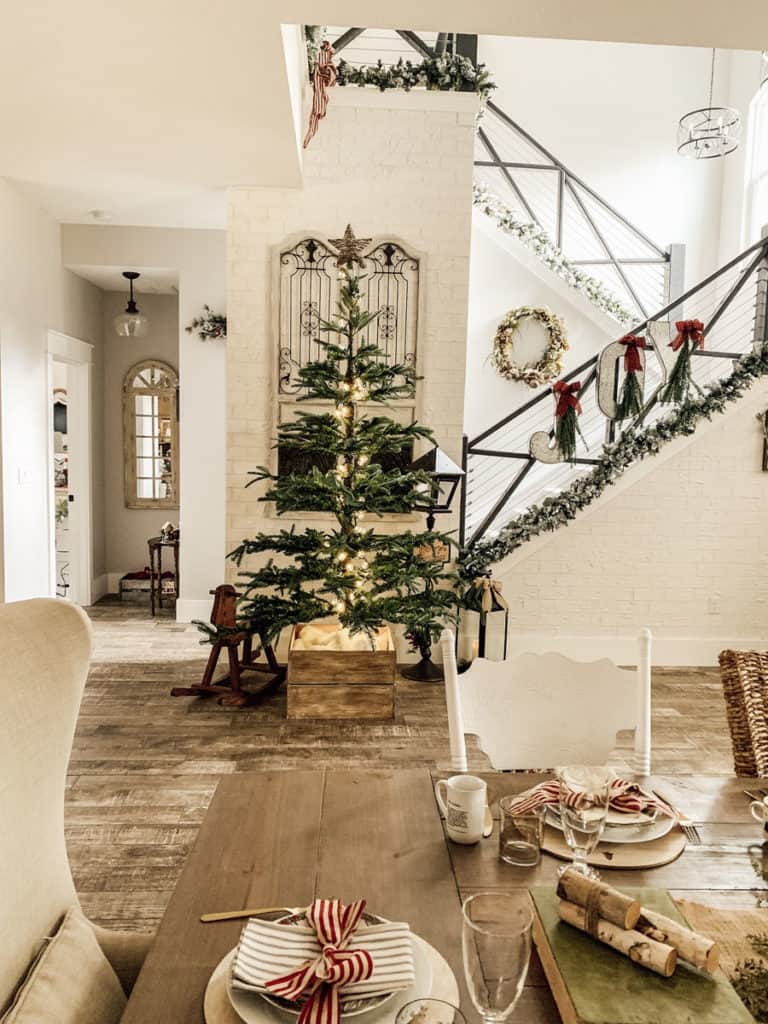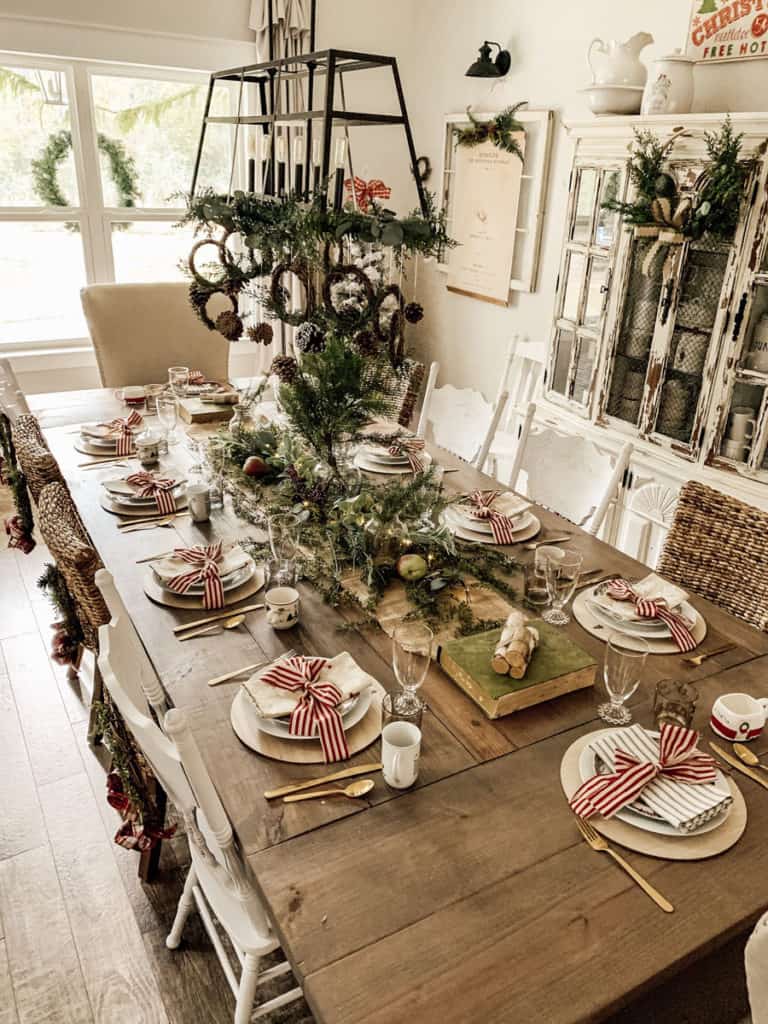 When you walk into our house you will notice our open concept floor plan. Last year I had no furniture in here except the dining room table my husband built. I was blessed to win a contest with Grandin Road last year and I ordered the tree in my Foyer and the couch and chair in the Family Room. A friend blessed us with the amazing piano too! I was going to paint it but I like it the way it is. These rooms are all connected so I wanted them to flow if that makes sense. I wanted lots of green…And I got it. We are loving the brick wall and don't forget you can get the tutorial over here.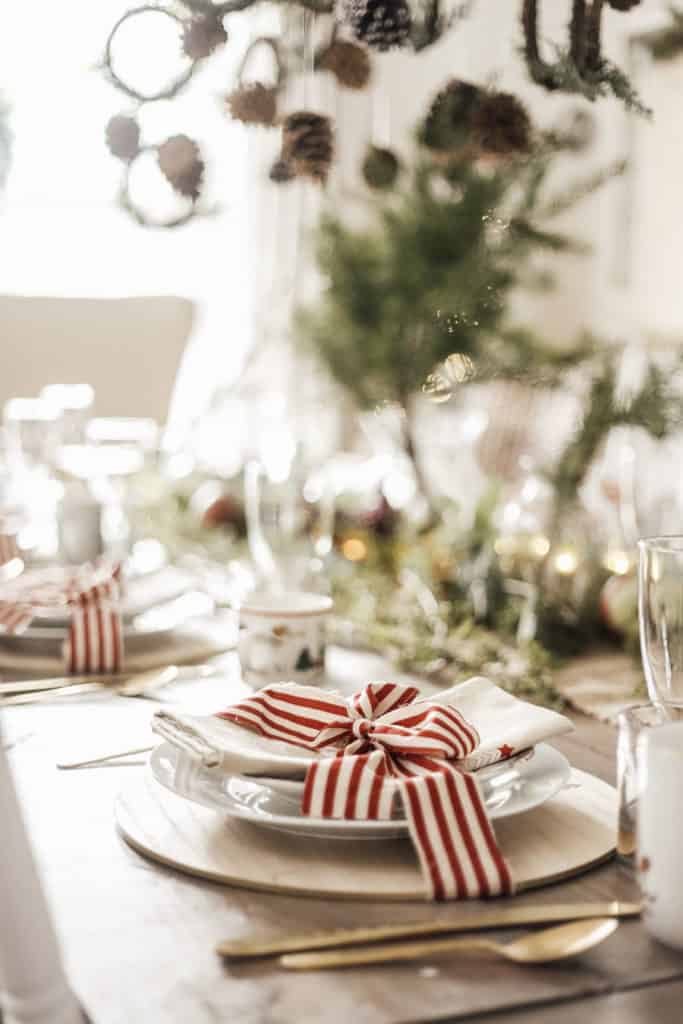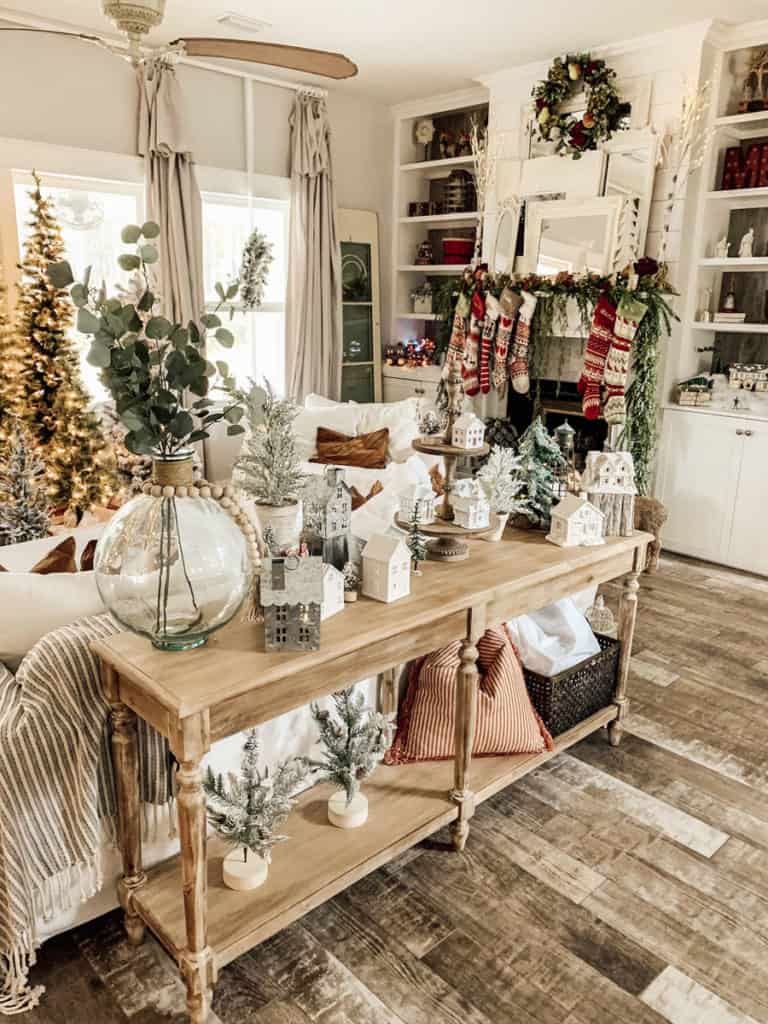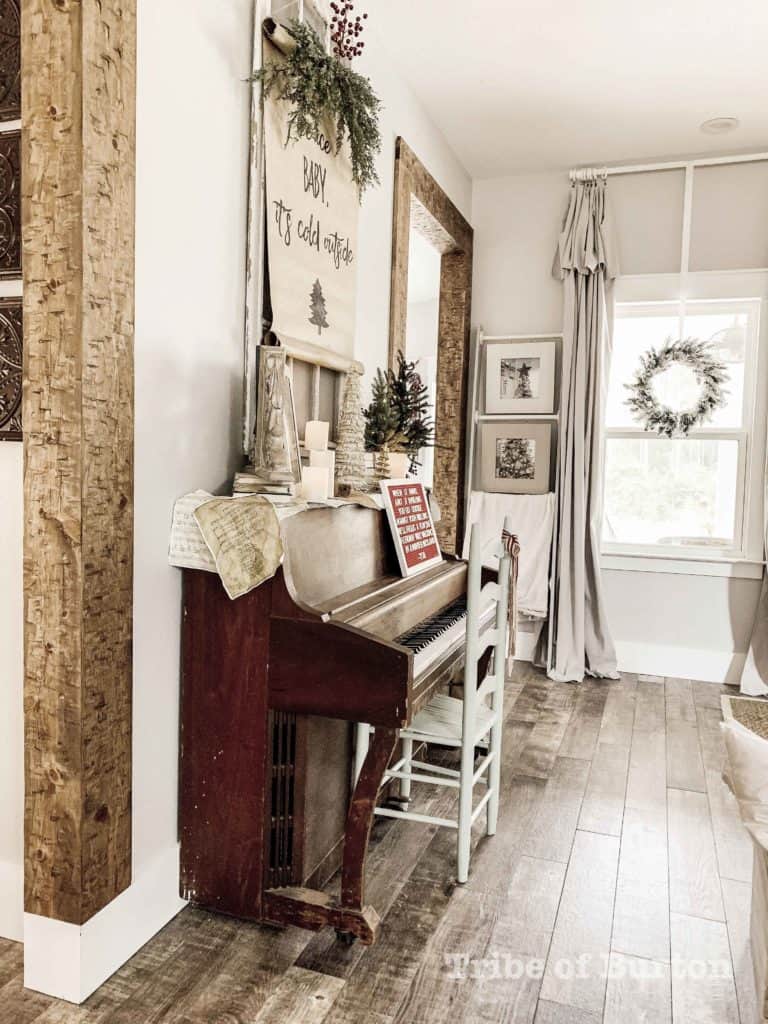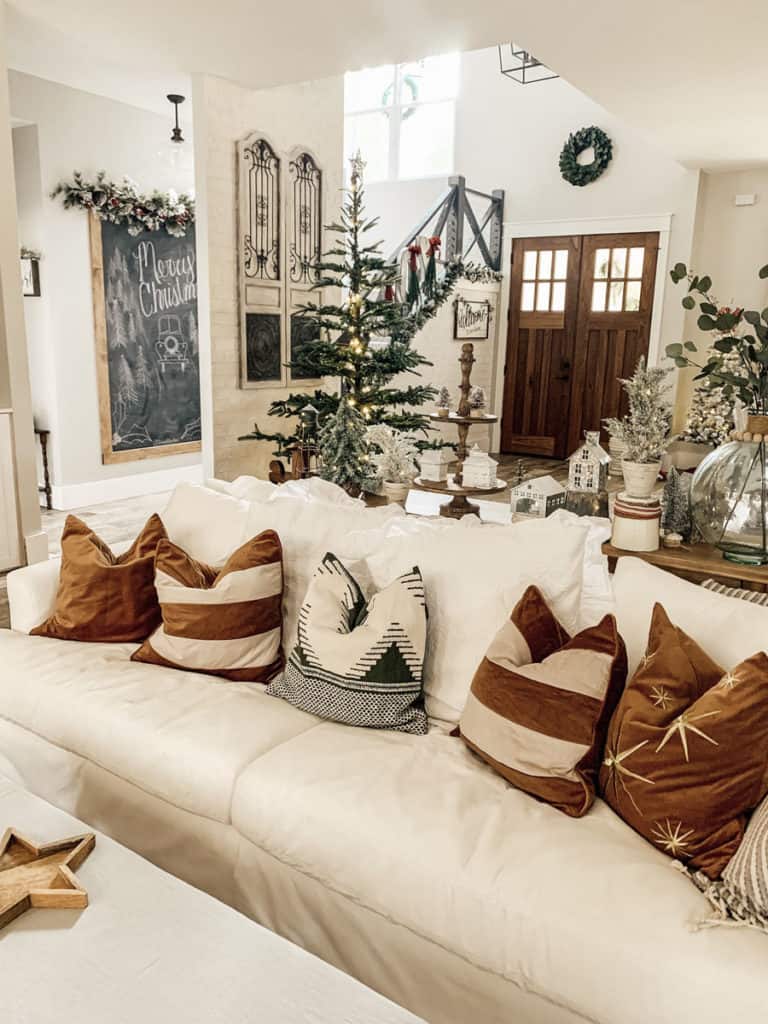 Chalkboard Wall Car idea came from Jenn over at Clean and Scentsible. She has a great page so please be sure to go and check it out.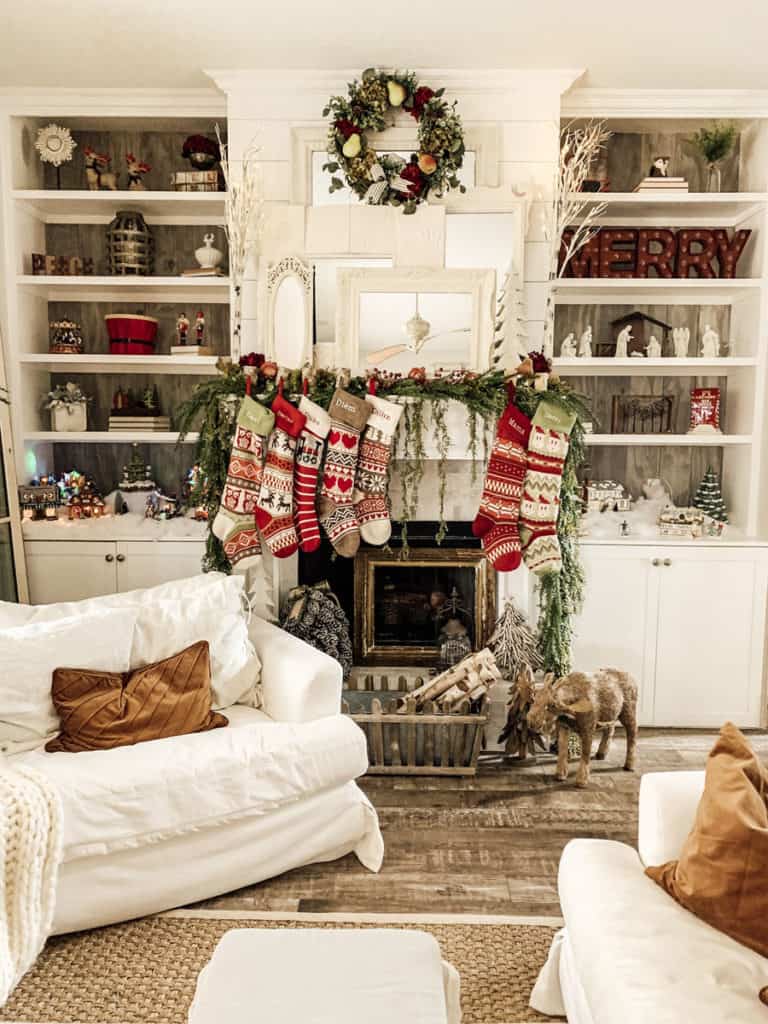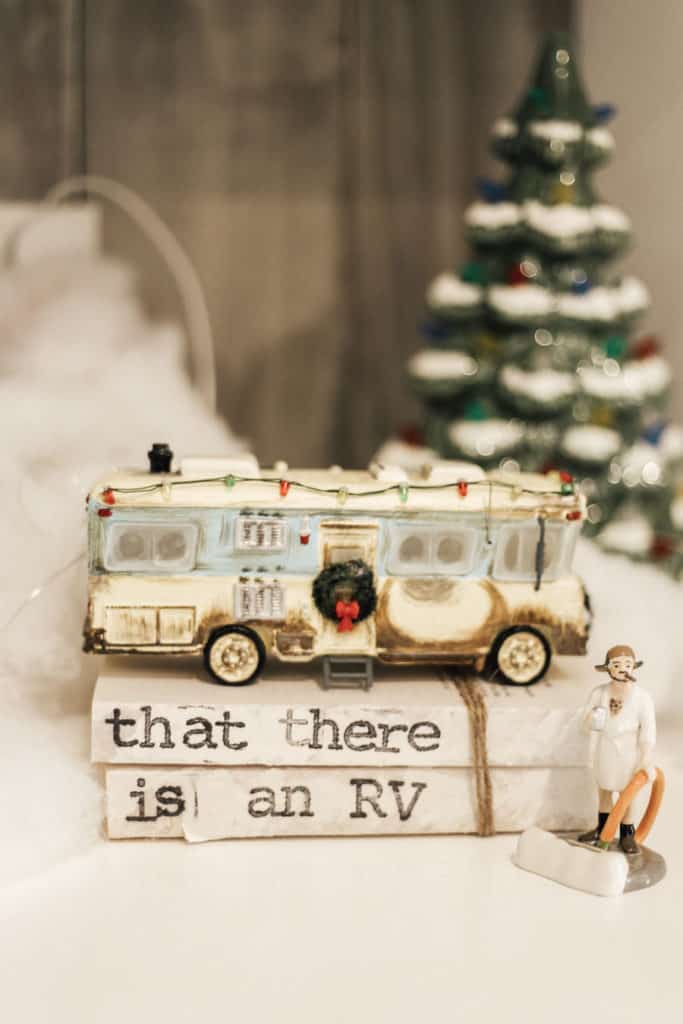 My friend Tammy at The Gifted Wreath is making wreaths to earn money for research for her son's disease. He has Friedreich Ataxia. Please go check out her website [here] and if you use the code THANKU5OFF you will receive $5 off your purchase.

Master Bedroom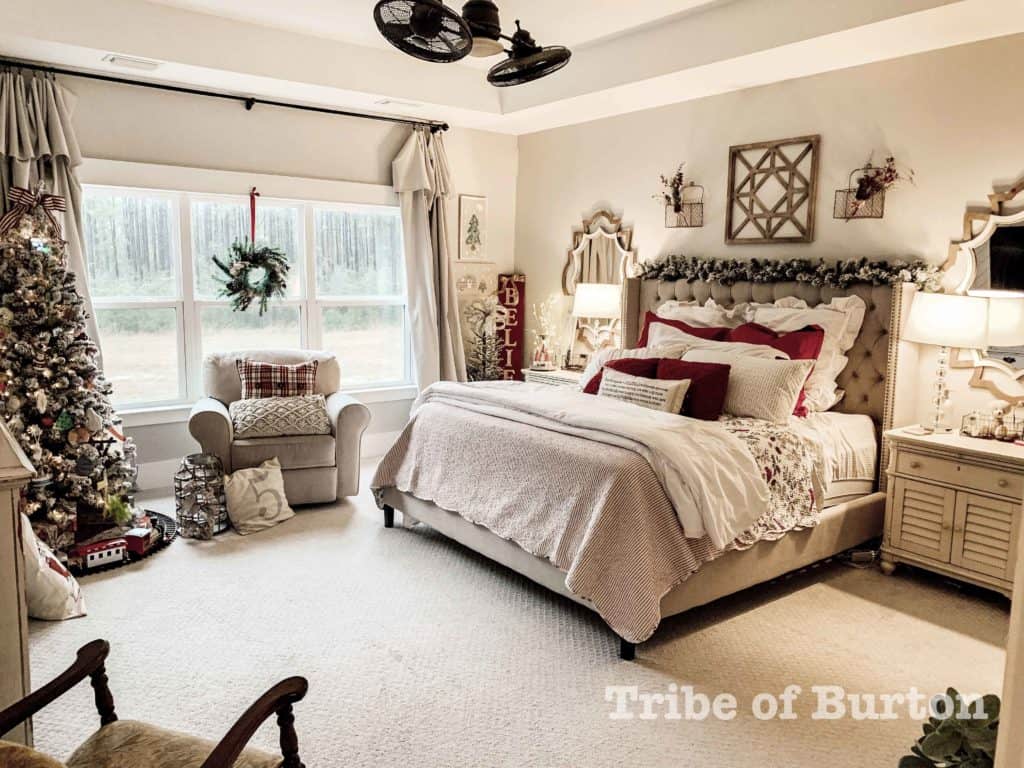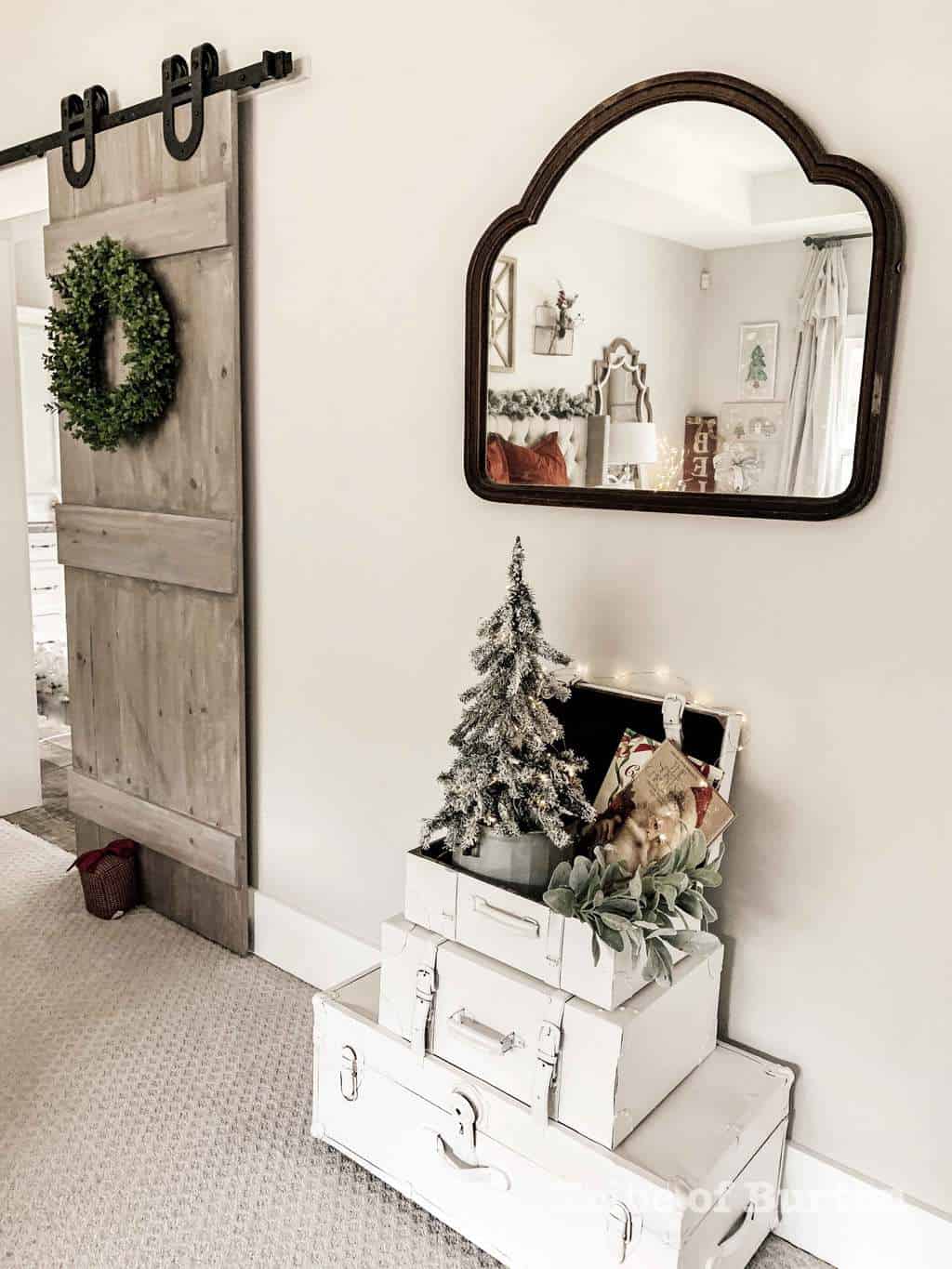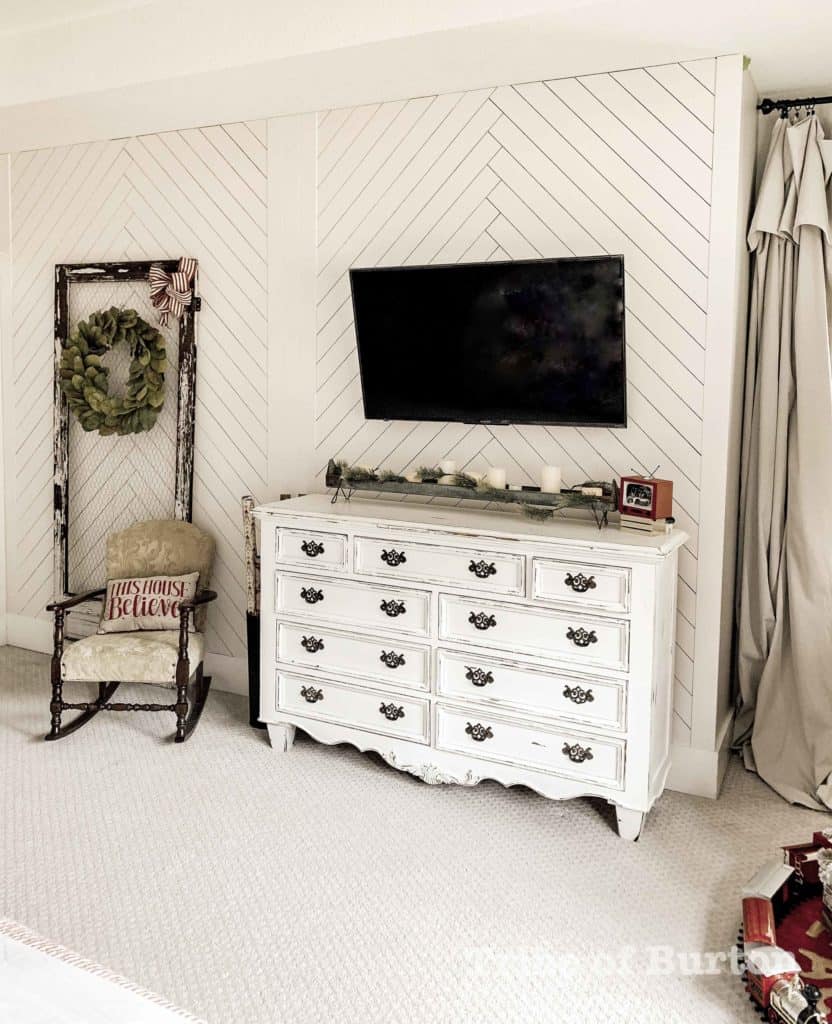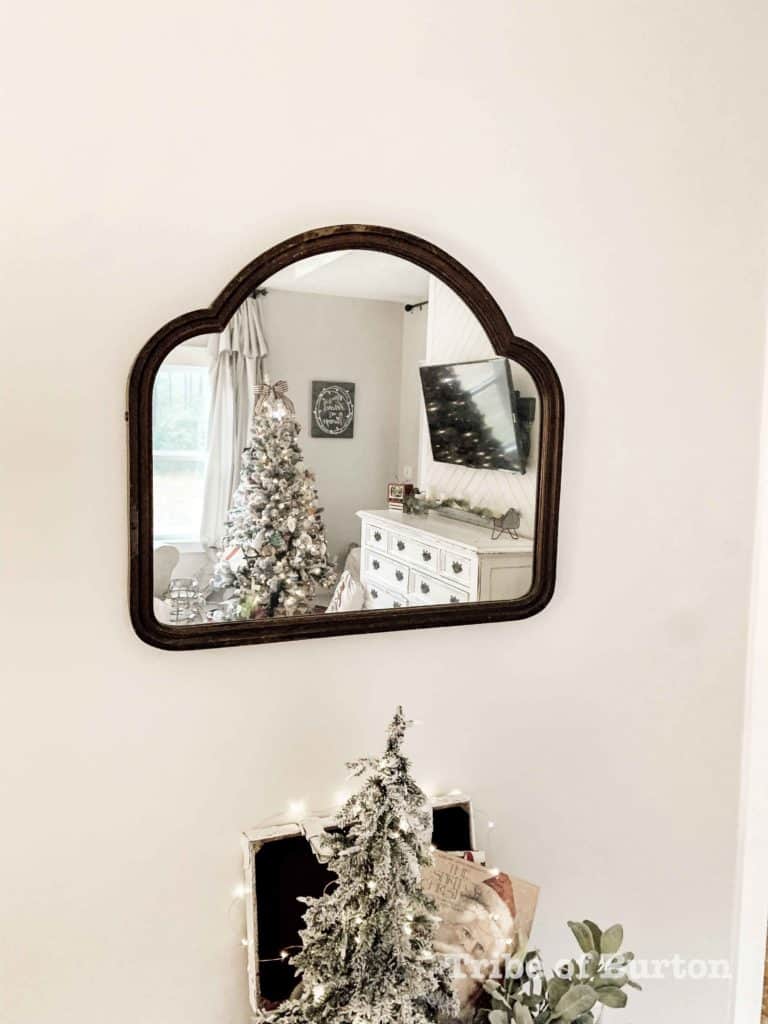 Kitchen/Breakfast nook/ den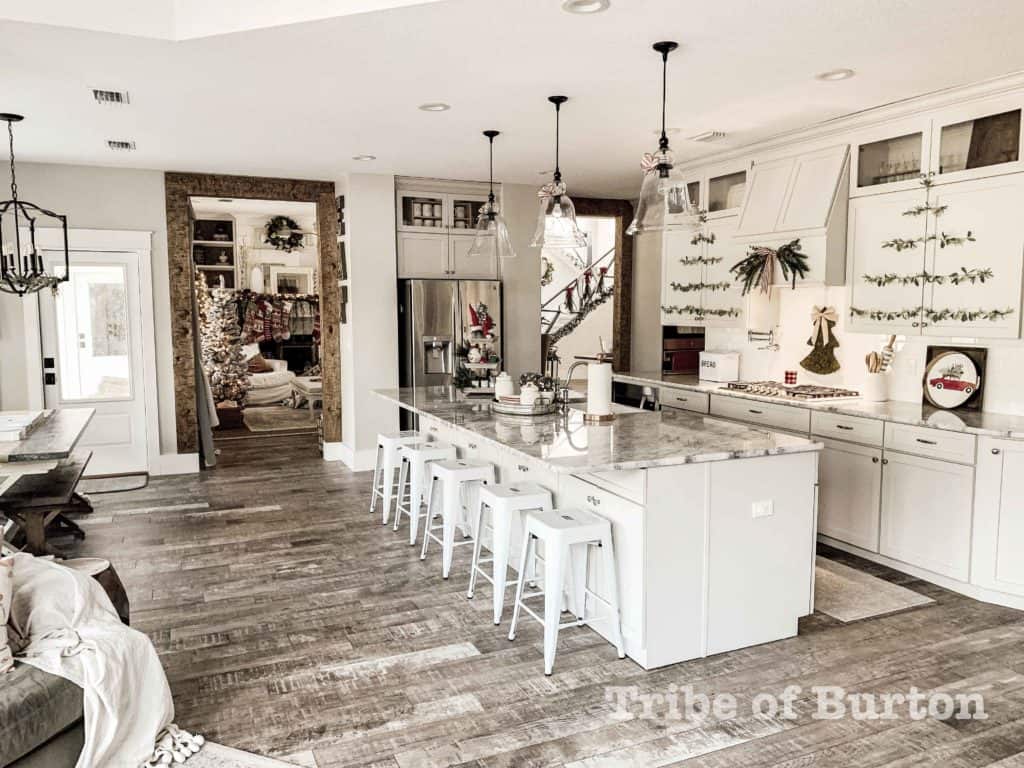 I decorated more in my kitchen this year than last. I made a swag out of left over Greenery. All the things hung up on the cabinets are hung with Scott's 3m products. A friend recommended Rosemary for the trees on the cabinets so that's what I did. For the Breakfast nook area I got old Christmas cards, printed them, then hot glued them to card stock and hung them. I'm most proud of my Breakfast nook table runner. I had the letters HOME from Hobby Lobby I was going to store so I decided to get the letters NL and spell out NOEL on Kraft paper.

Moving into the den. Swoon. This is another favorite room. This is my traditional Christmas room with red and green (mostly red) all over! The tree was spray painted with Chalk paint (find the tutorial here) then I used the same decorations as last year. My daughter used gift bags from Wal-Mart to make signs to put in the tree. You can check out my highlights on Instagram with videos on how to do that! If you haven't noticed yet, I use "mini themes" throughout the house. I love my little woodland animals gathering at church.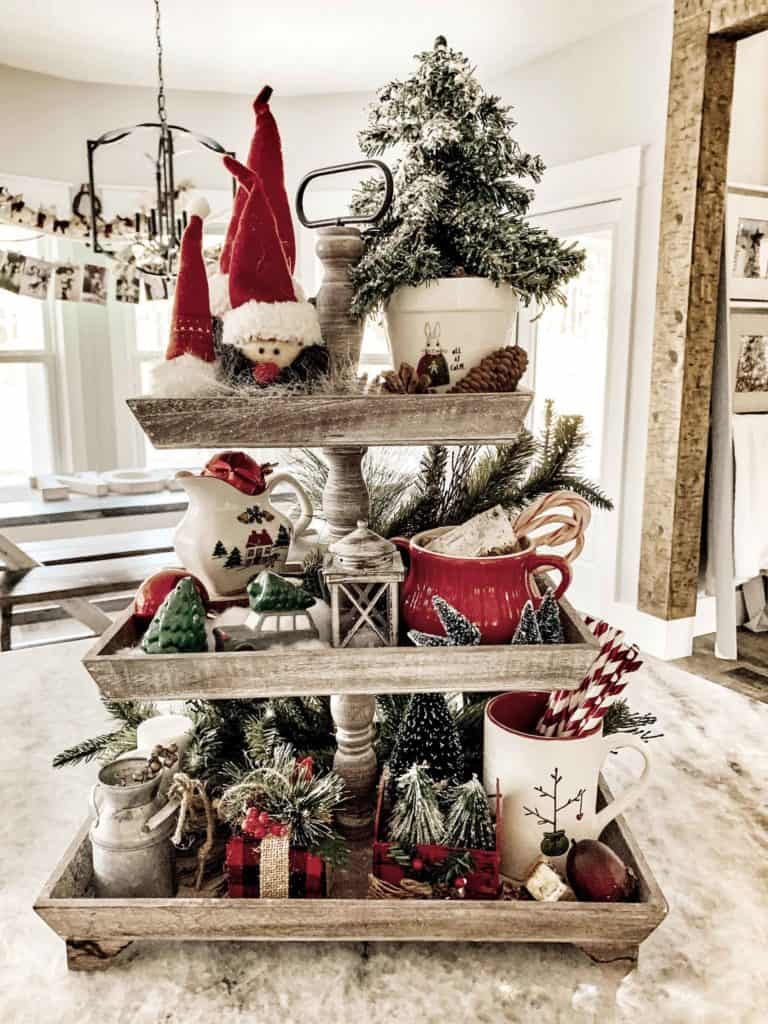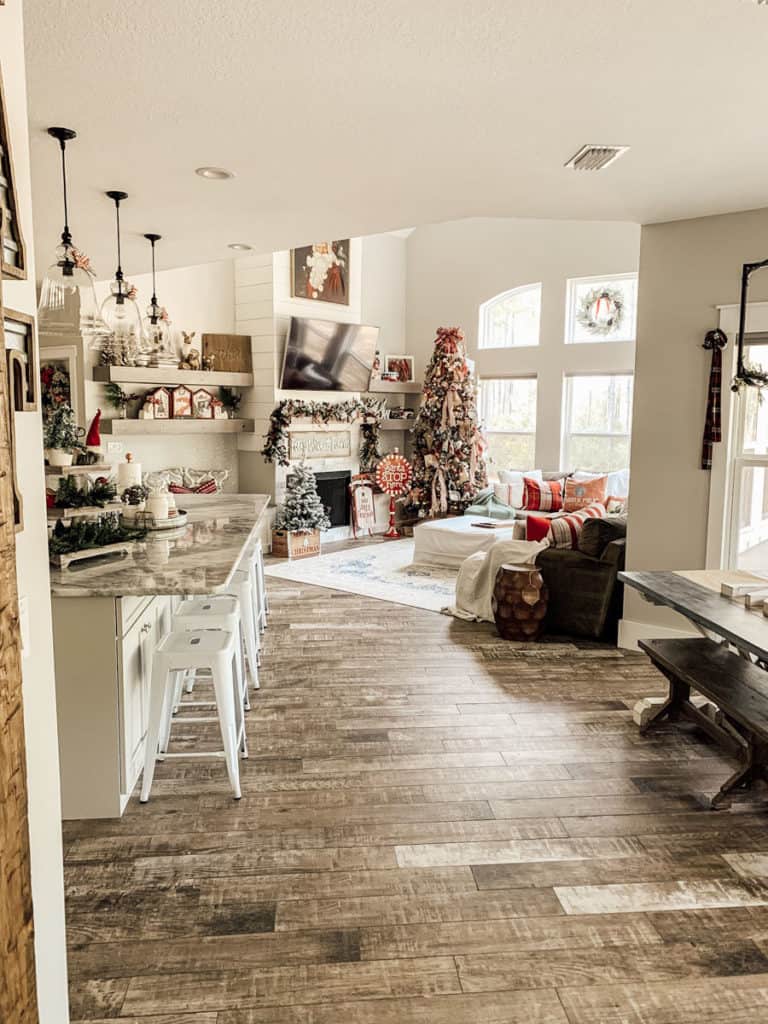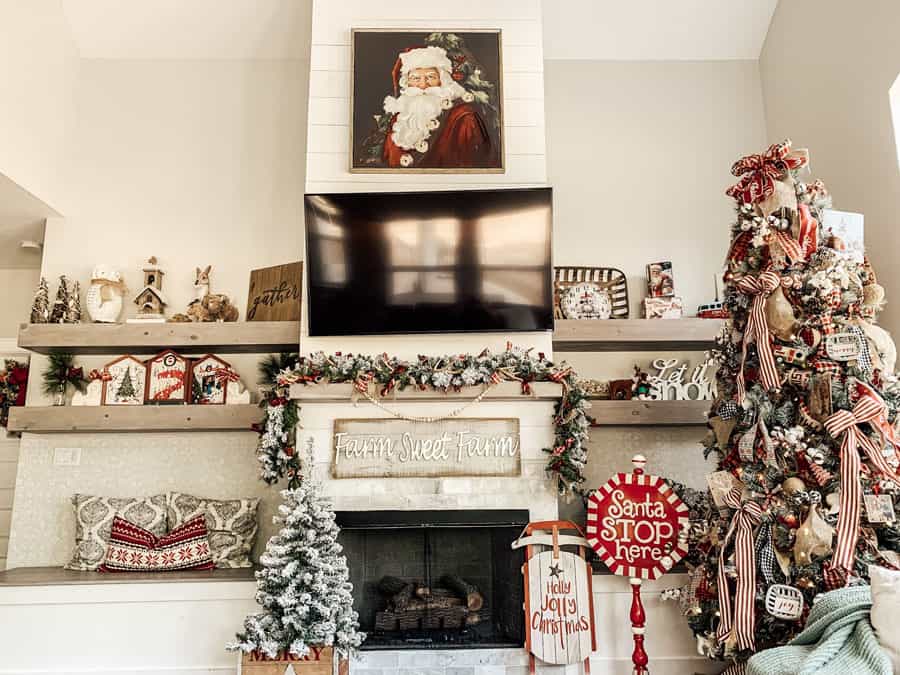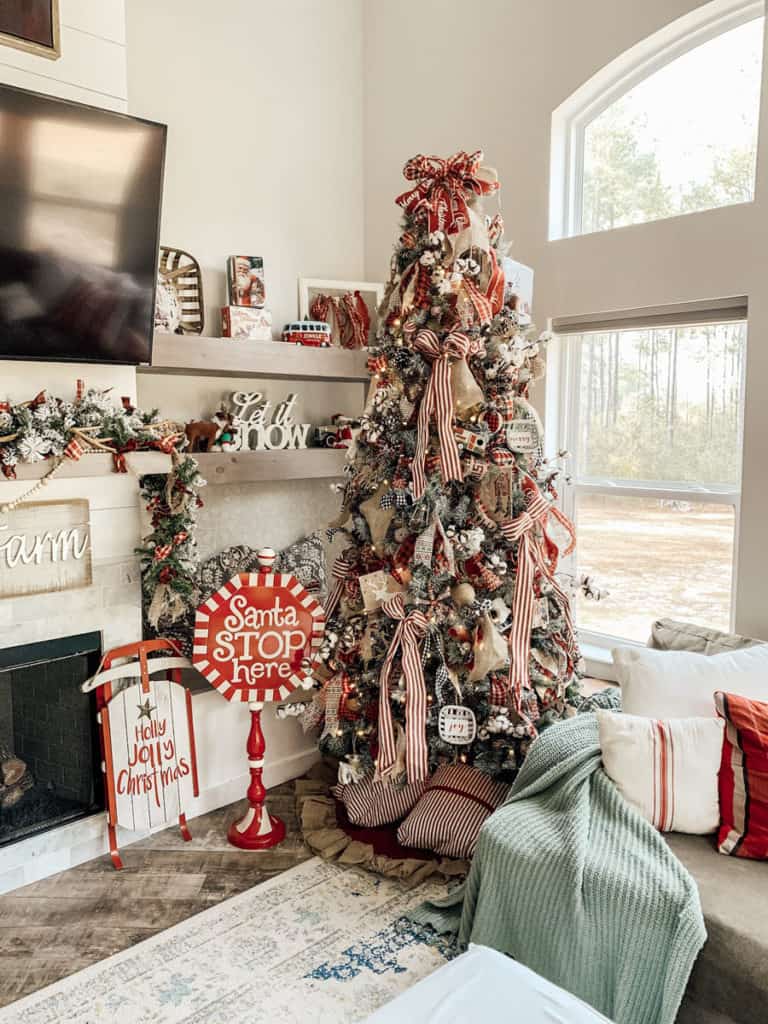 Spiral Staircase room & Mud room
This year I wanted to bring back my bright colors from a few Years ago. It makes me happy. We taped the ornaments to the ceiling using tape. Scotch brand of tape works better when taking them down off the ceiling [HERE] I even wrapped the refrigerator in this room. As far as the Mud room (we haven't even started work on it yet). I got these great vintage lockers 2 years ago so I wanted to add some vintage decorations in this room.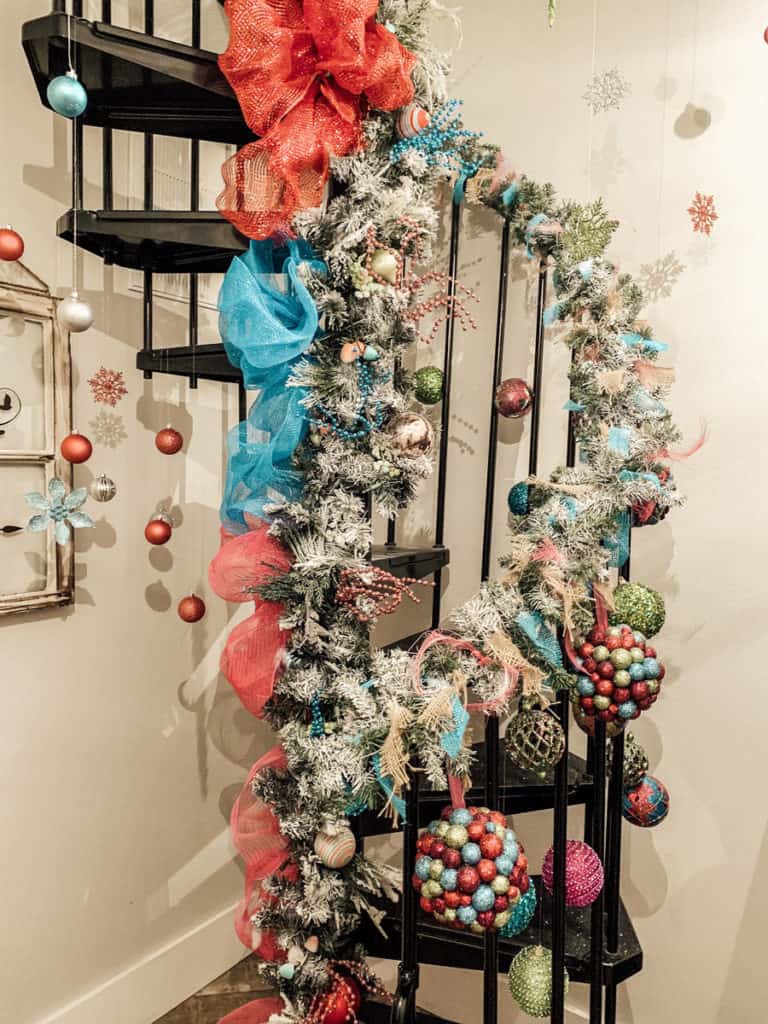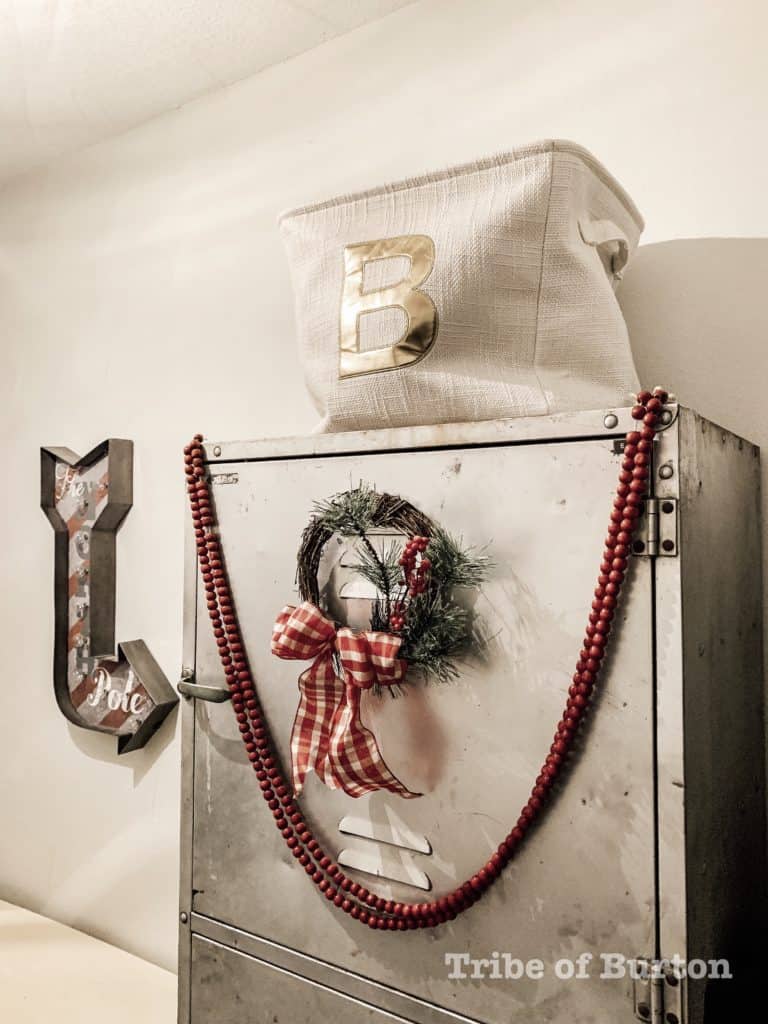 We have reached the end of my home tour. I hope you will leave me a comment below and tell me what you think. If you have any questions please let me know! I am constantly updating Instagram with new DIYs so please be sure to check it out.
We had fun making these personalized decorations – a way to remember your child's Christmas memories for years to come [HERE]
Go look at the at my other Christmas Home Tour [here]
Shopping List
Here are a few of the items we have around the house. Some have sold out so I posted similar items. Take a look!
How the Grinch Stole Christmas
Pillow Covers
Battery Operated Lights
Twinkle Lights
Gnomes
Ceramic Tree
Christmas Vacation Christmas Village
Quilt
North Pole Decor
Home Tour
Now it's time for you to go check out some other ladies blog posts! They will all be live this week so just keep checking back if you don't see them up yet.
December 4th
Kirsten at Tribe of Burton

December 5th
Latoya at Life of La
Kristy at Flower Mound
Tiffany at Tea Lachelle
Sondra at Crystals and Cleats
Merry Christmas,
Kirsten