I like to decorate. Who doesn't? Okay Maybe my husband doesn't. In that case who wants to see a FALL HOME TOUR?
Me! Is it FALL Yet? Not yet – but it's getting close. We decorate early so we have time to enjoy it before the kids go back to school. Once they are in school then we don't have time.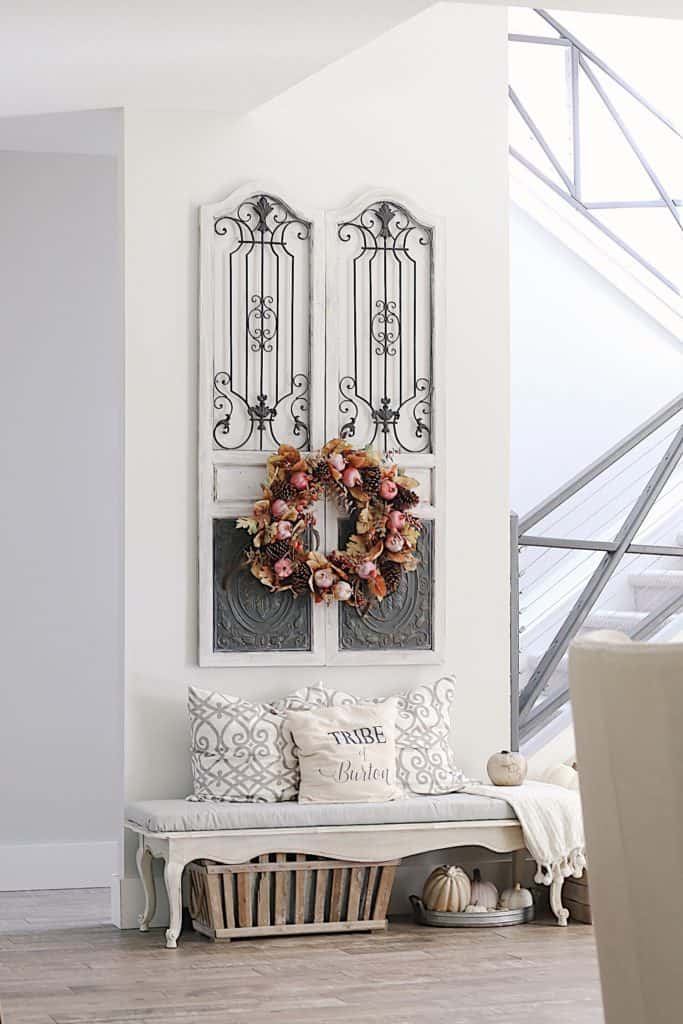 There may be affiliate links in this post. Please read my policy on affiliate links (here) if you want. 
Fall Home decor
Decorating makes me happy.
And Fall + Christmas
is
Hands down my favorite part of the year.

When I was in college (a long time ago)
I loved to decorate.
But we didn't have camera phones so I didn't have a way to keep track of everything.
AND
I only changed up my decor during the Christmas season.
Then I met Heather. (She is also the one that got me the cool vase that I just updated [HERE].
Her cute apartment was decorated for Fall and Halloween.
I literally asked if people decorated for "that" season. She laughed and said yes.
Bam! My 2nd favorite time of the year.
AND Fall/Halloween is right now my oldest daughters favorite time to decorate. So the last few years I've let her take her own spin on it.
Buying fall decor
Here is the thing. When you're newly married. Only 22. In college. You don't have money. (Most don't anyway). I think at first I started secretly buying things. Little things. $1-$5 items. I limited myself to around $50 a year. Same with Christmas.
Here I am 13 years later with a great collection. I still buy some things new each year. But I really try to re-purpose items as much as possible.

So start small – a few things here or there. Before long you will have a good collection. It's also great to hit up stores close to Thanksgiving because a lot of them mark their Fall Decor down a lot.

Some of my favorite space saving tips are using these pillow covers [HERE] + these inserts [HERE] – Be sure to grab the correct sizes.
My point is. It doesn't take much to start. And to make the area your own. And when you do that it really makes you smile.
On to the pics!!!
(Front porch pics coming soon. It was decorated. Then hurricanes happened. And mums died so….)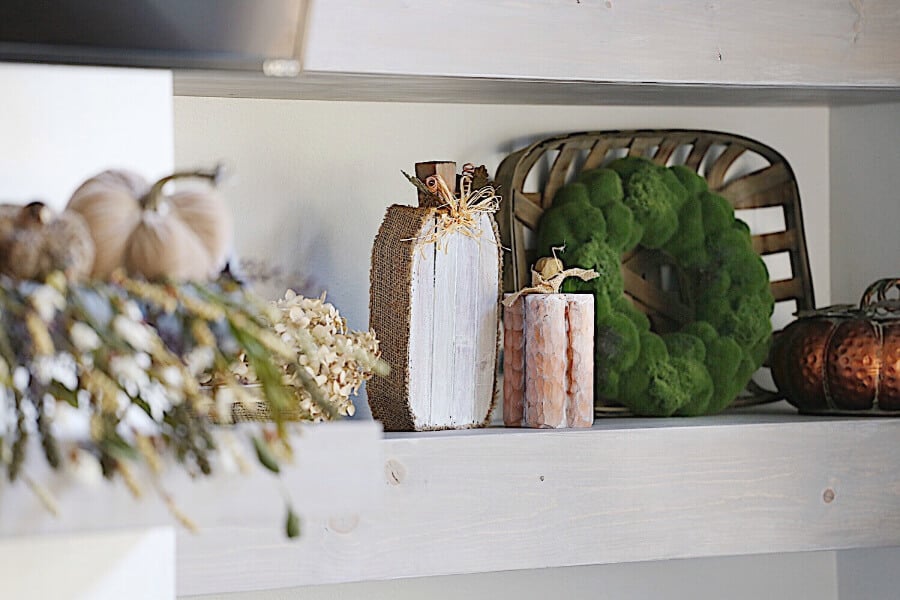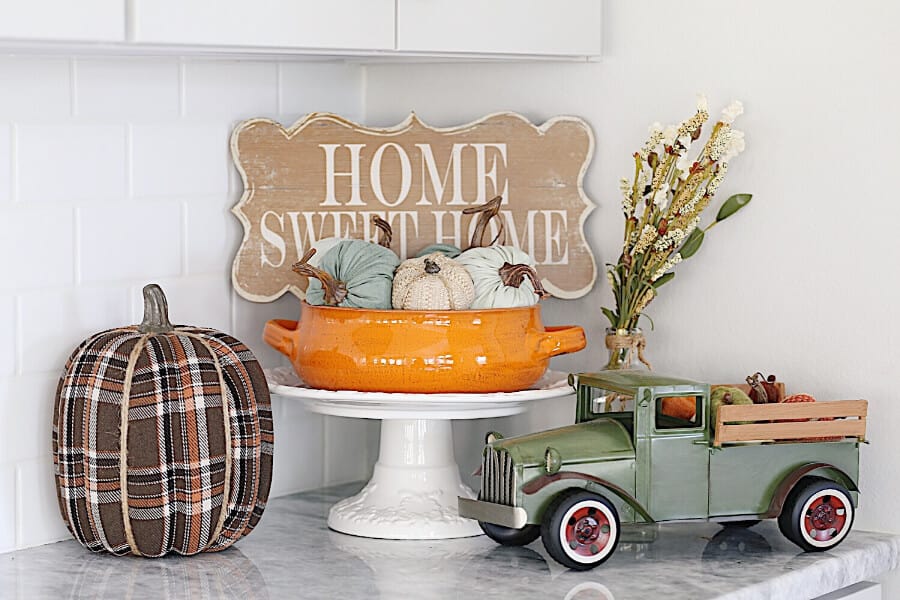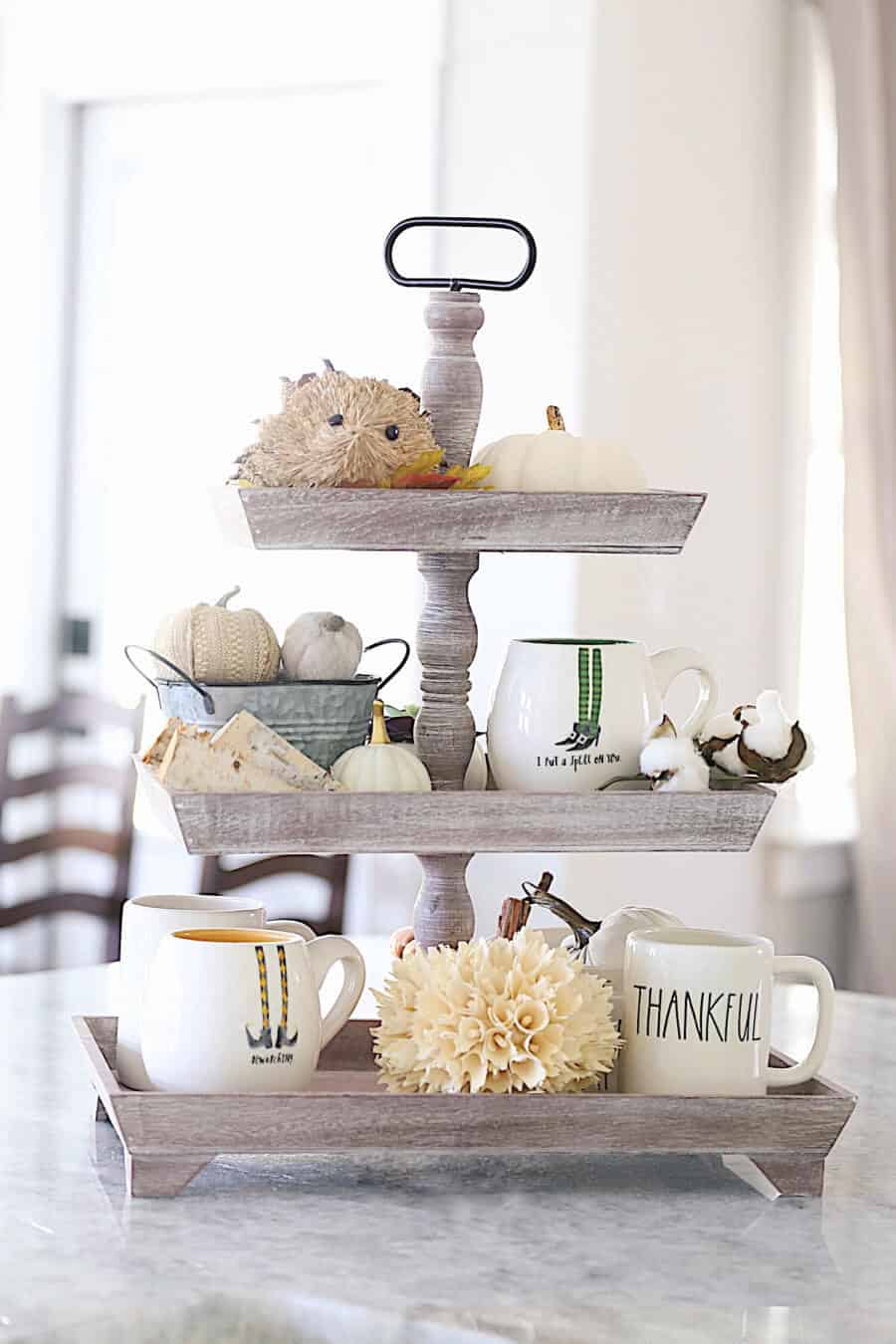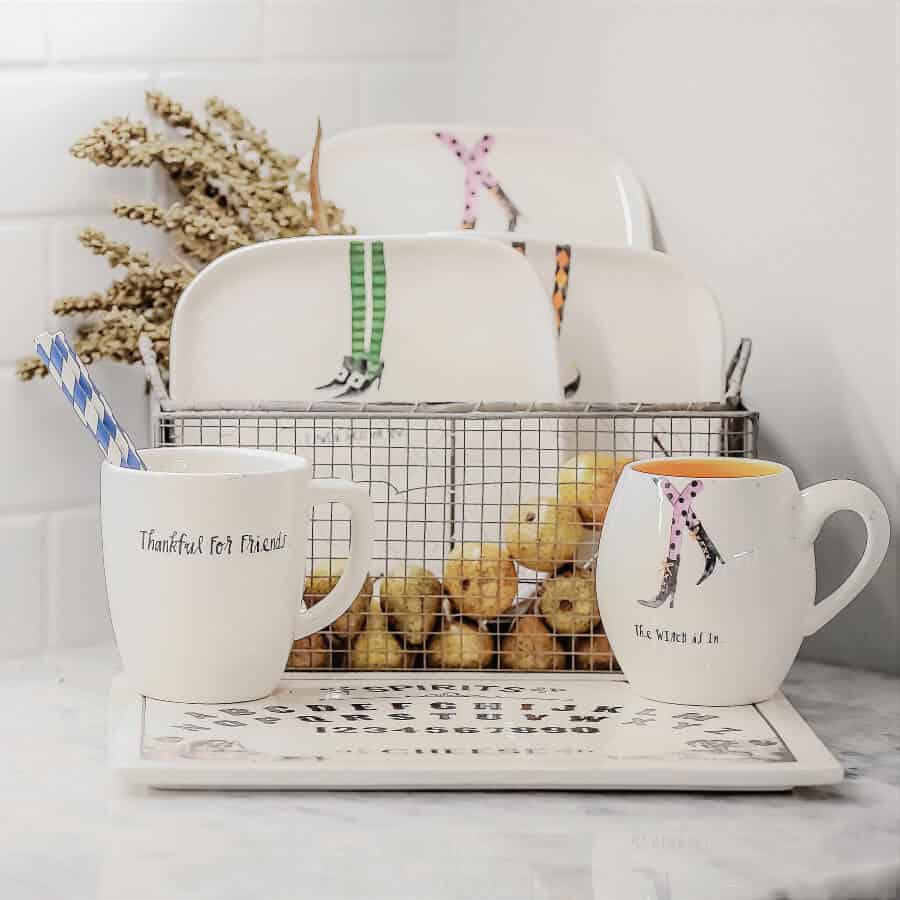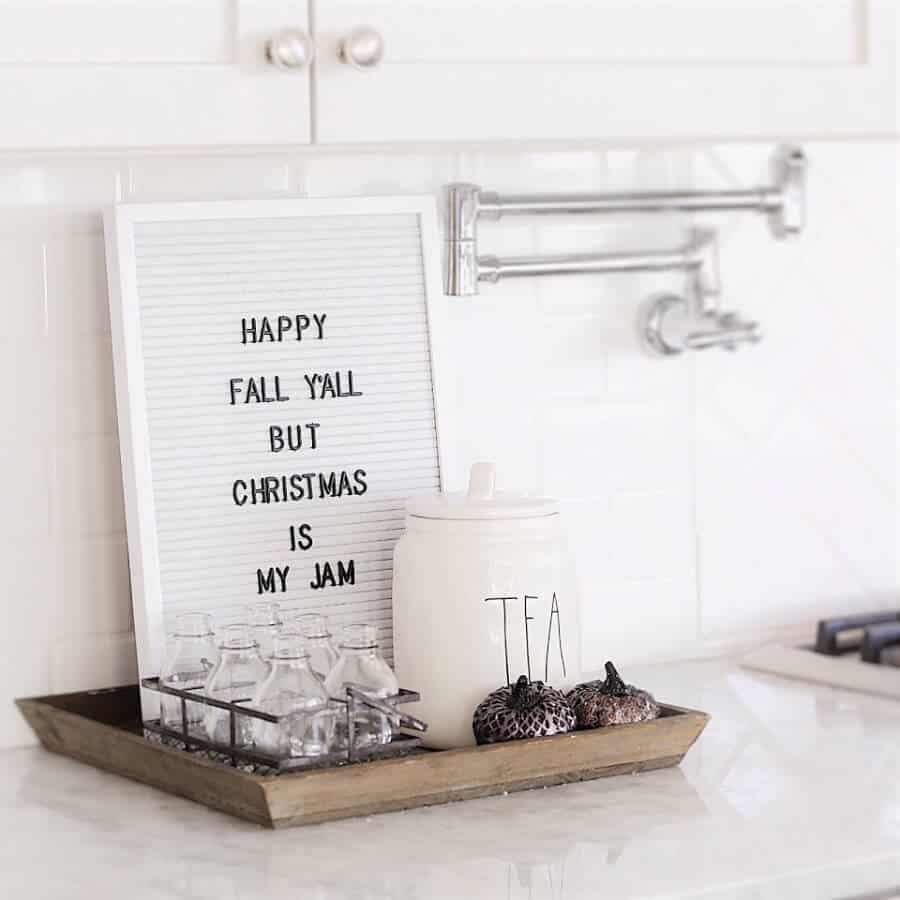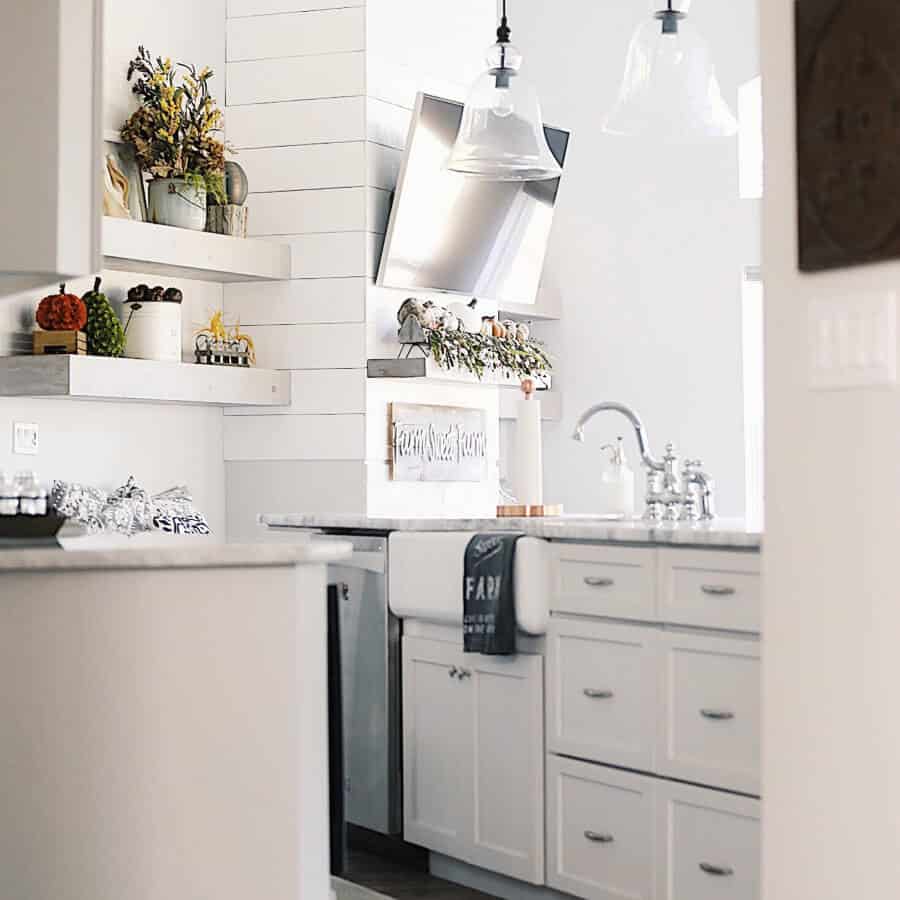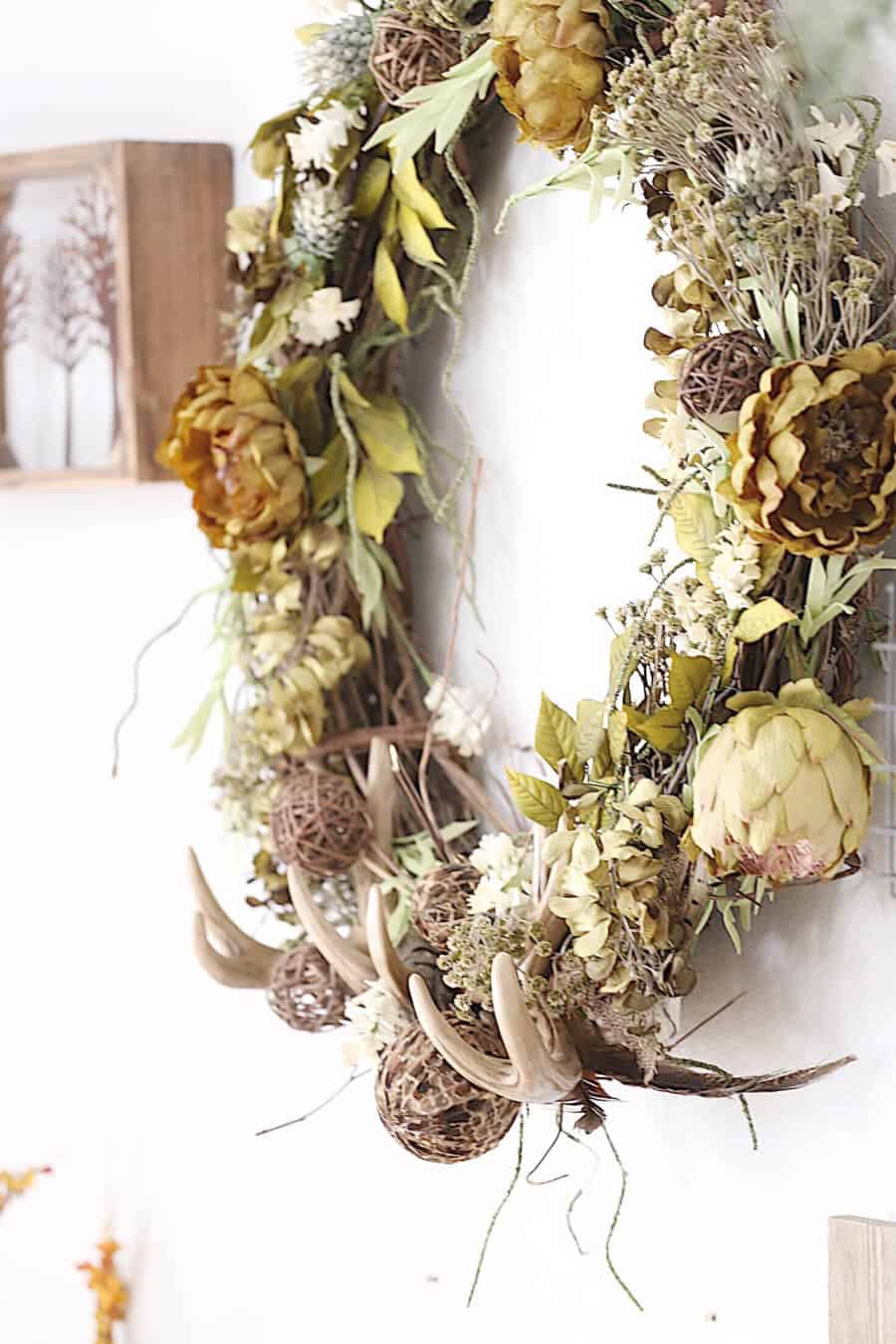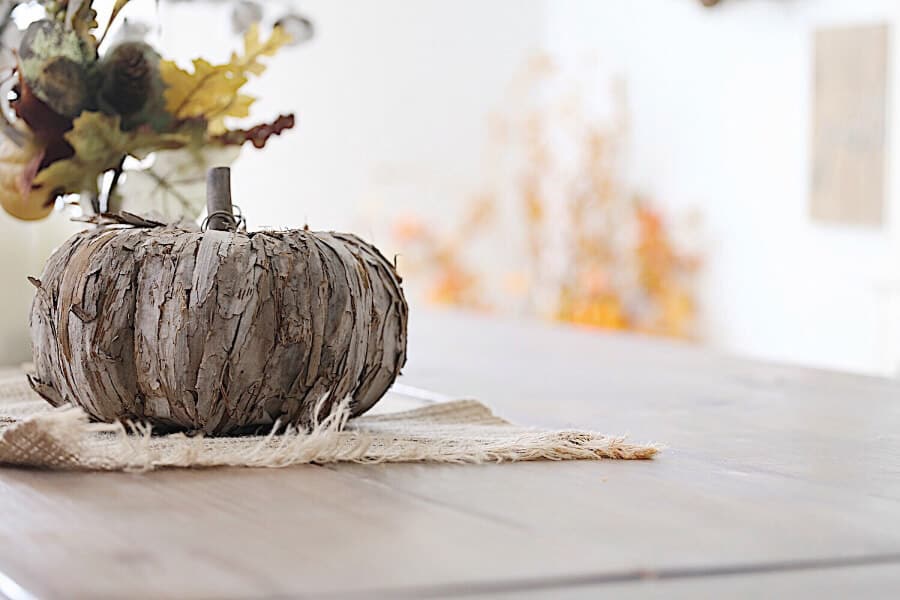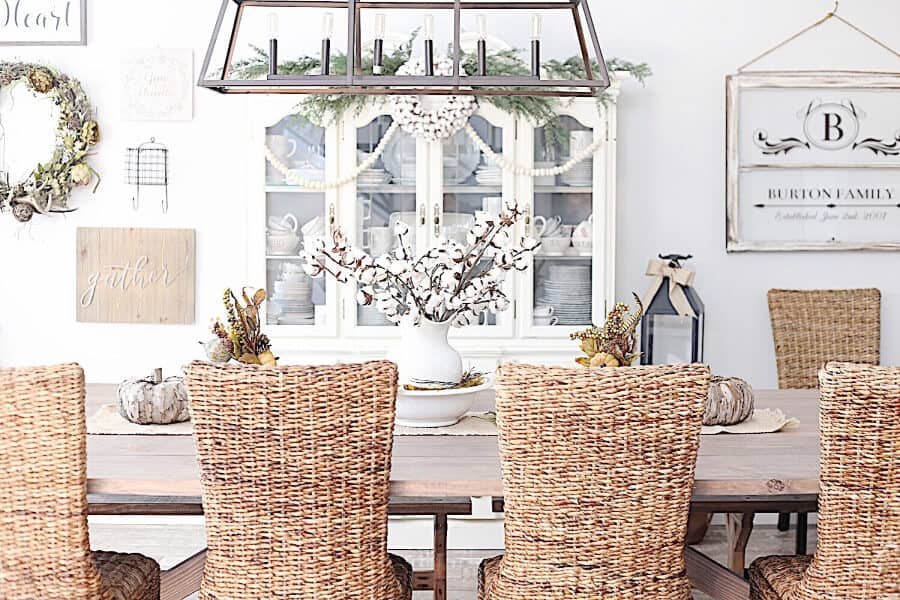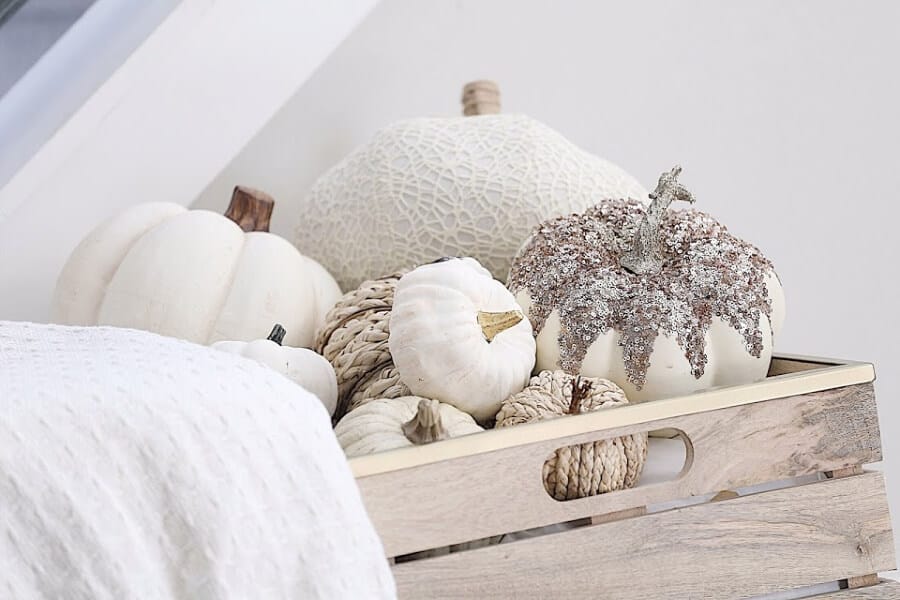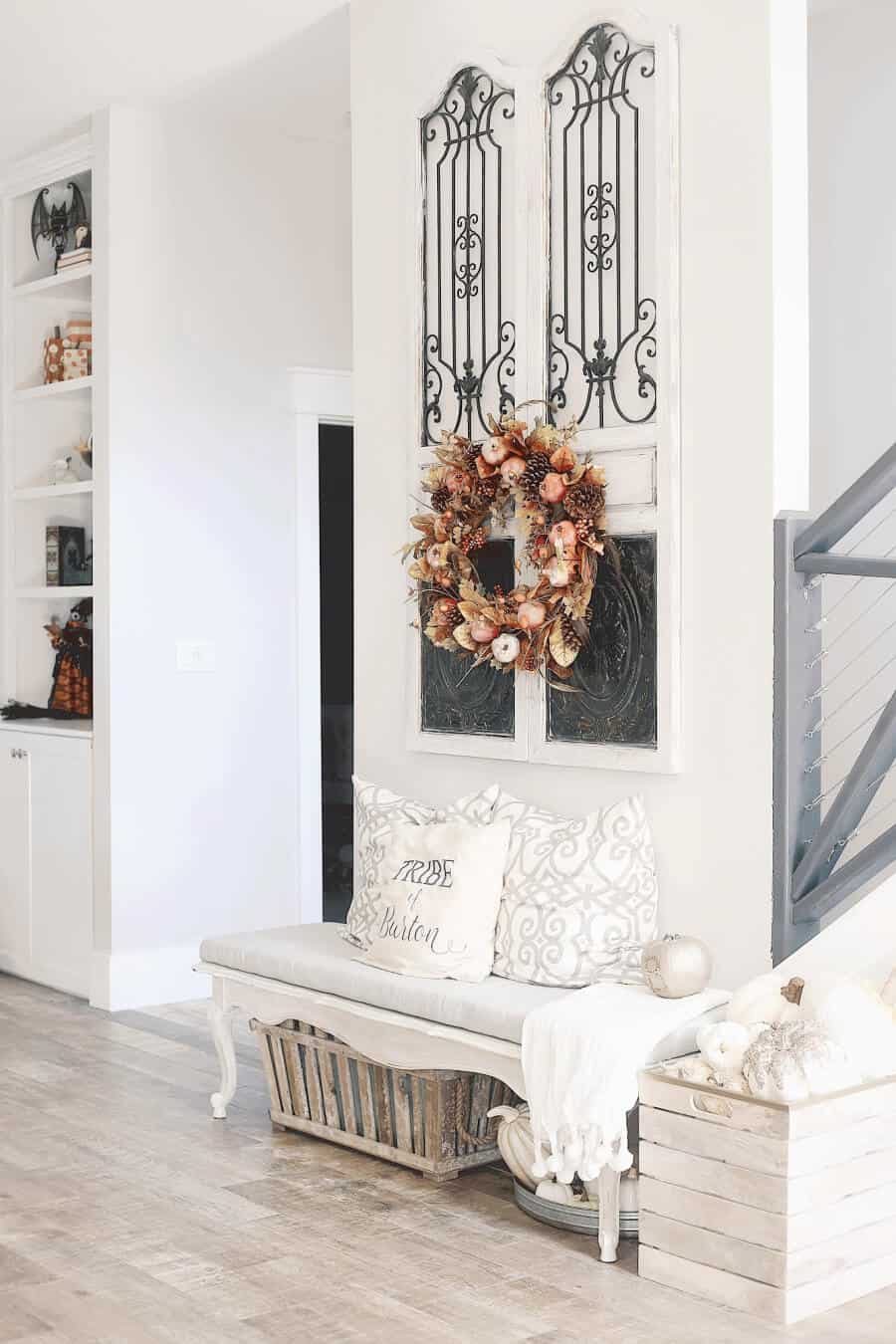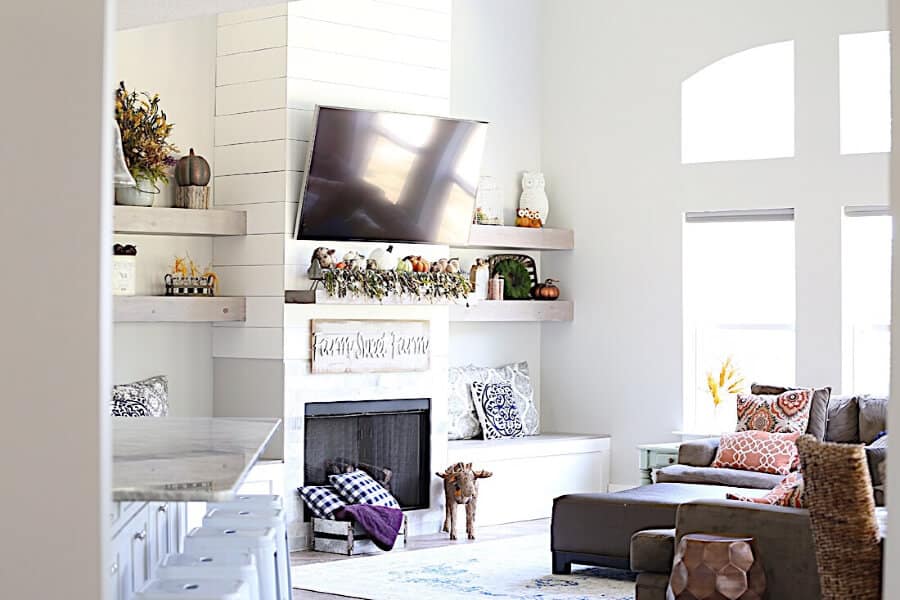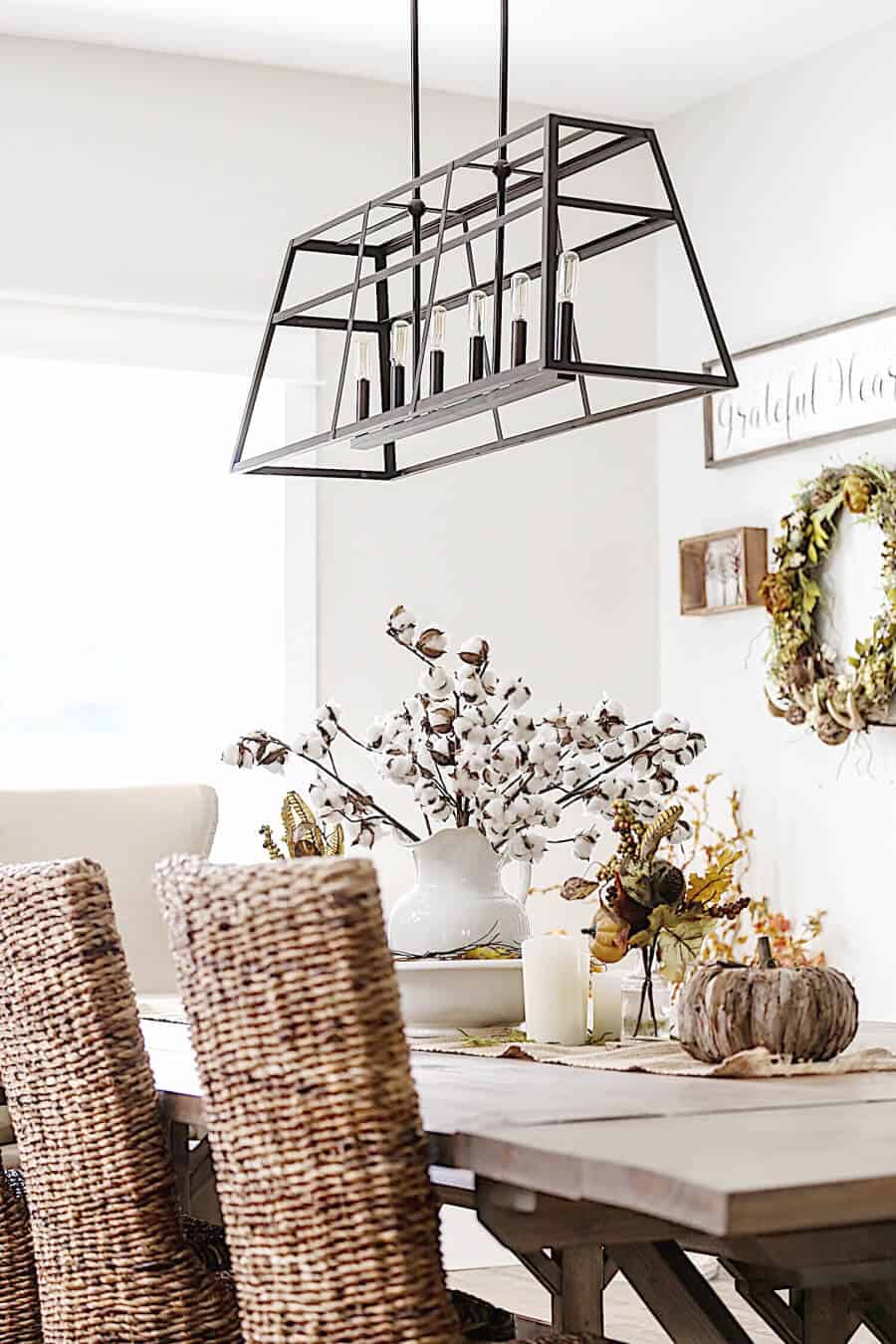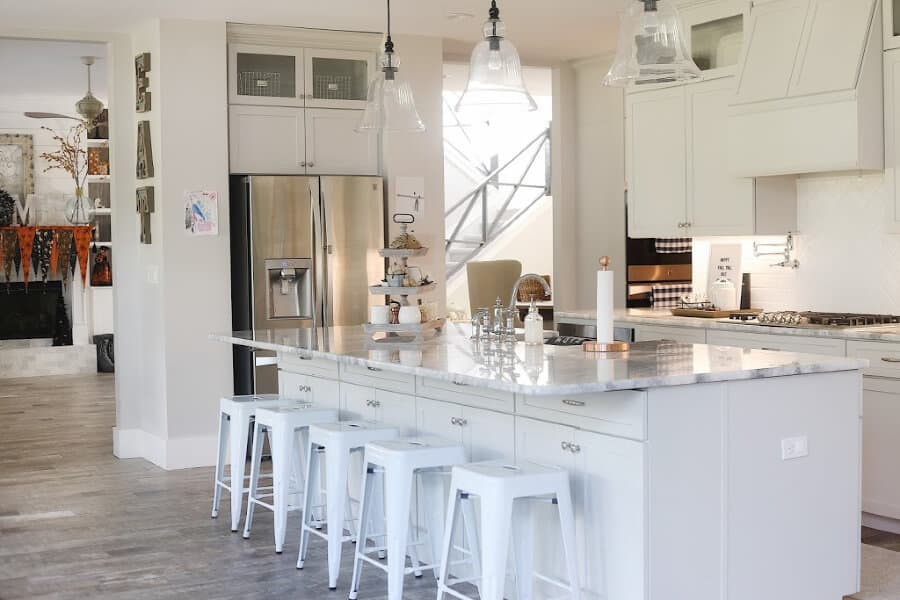 If you want to see how I painted some of my normal fall decor to different shades check out this post [HERE]