St. Patrick's Day Crafts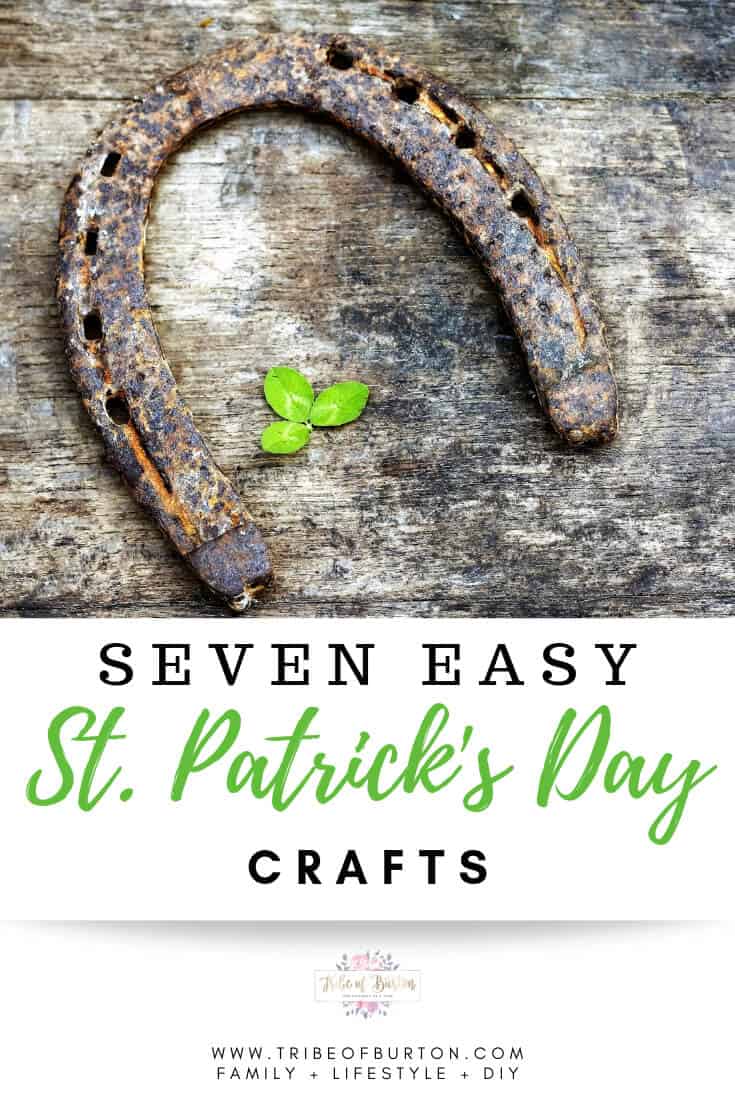 I've found 7 Cute St. Patrick's Day Crafts on the internet. If you like to decorate for different seasons, then you will like this post. I've rounded them up here for you to view. I think each of the St. Patrick's Day Crafts are cute and sweet and easy to do.
There may be affiliate links in this post. Please read my policy on affiliate links [here] if you want.
St. Patrick's Day
Before we get started. Yes, I'm going to admit this. When I was doing research for cute and easy crafts I kept coming across all these rainbow crafts. It did not make sense to me why they would be grouped in with St. Patrick's Day. Y'all. I can't believe I didn't put it together. So yeah! It's been a long day for me. Hopefully you will get a laugh out of this. I know I did!
St. Patrick's day, as described by Wikipedia [here], or the Feast of Saint Patrick (Irish: Lá Fhéile Pádraig, "the Day of the Festival of Patrick"), is a cultural and religious celebration held on 17 March, the traditional death date of Saint Patrick (c. AD 385–461), the foremost patron saint of Ireland.
My grandmother was born and raised in Boston by her Irish parents. I feel like St. Patrick's day is a holiday I actually have a connection with. While doing research for this blog post I found so many interesting facts about St. Patrick's day.
I won't get into all of those facts and tidbits here. Maybe that should be a future post.
St. Patrick's Day Crafts
I spent a couple of weeks looking over different crafts and decor for St. Patrick's day. There is a lot of neat things out there. And there is a lot of stuff that wouldn't fit in with how I decorate.

You will find below the 7 blog posts I wanted to feature. I will include a picture from their project with a link back to their site if you want more information about their craft or decor item! I hope you enjoy these as much as I do.
All of these St. Patrick's Day decorations and crafts could be used at home, in the classroom, or in the office. Anywhere to add a little color into your life. Take a look and let me know what you think.
7 St. Patrick's Day Crafts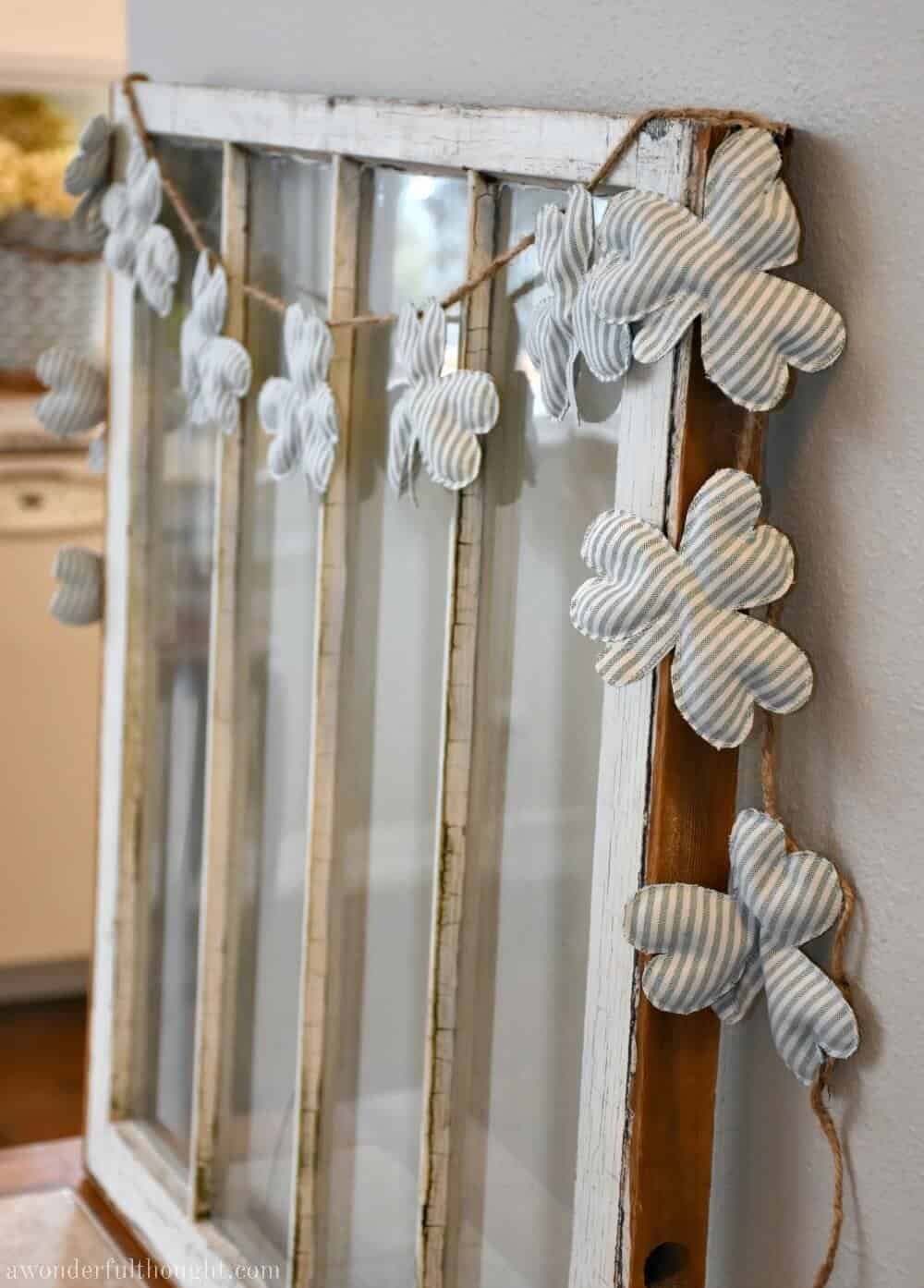 This gorgeous Shamrock Garland comes from A Wonderful Thought. I could see this all over my modern farmhouse! This craft is as hard as it gets. They just get easier from here on out! Supplies needed, Ticking fabric [HERE], Scissors, Twine [HERE], sewing machine [HERE]. Okay you're right this isn't so easy but its SO cute!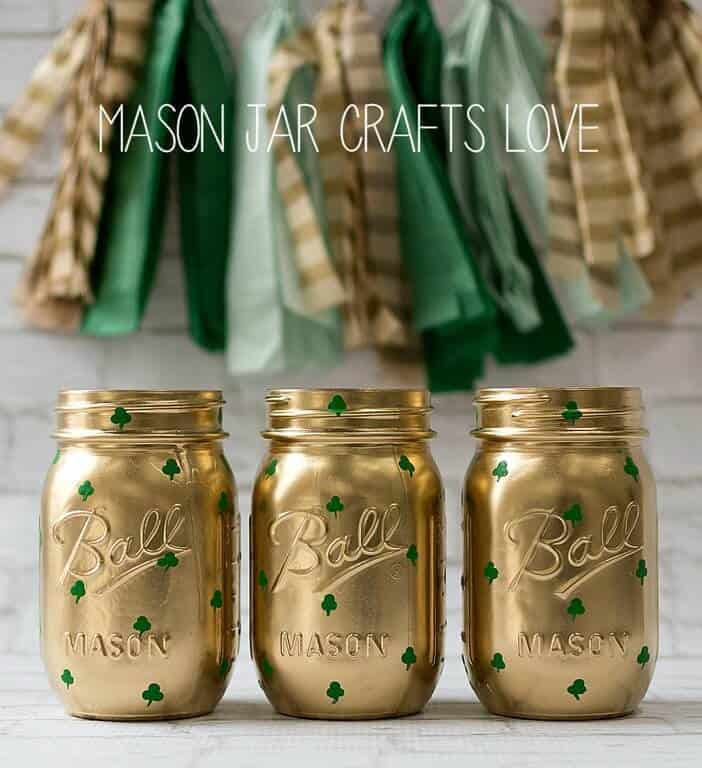 I can't with these. Aren't these gold Mason Jars [HERE] with Shamrocks all over them so cute!! I know we all have some extra Mason Jars lying around. This cute St. Patrick's day craft comes from Mason Jar Crafts Love [HERE].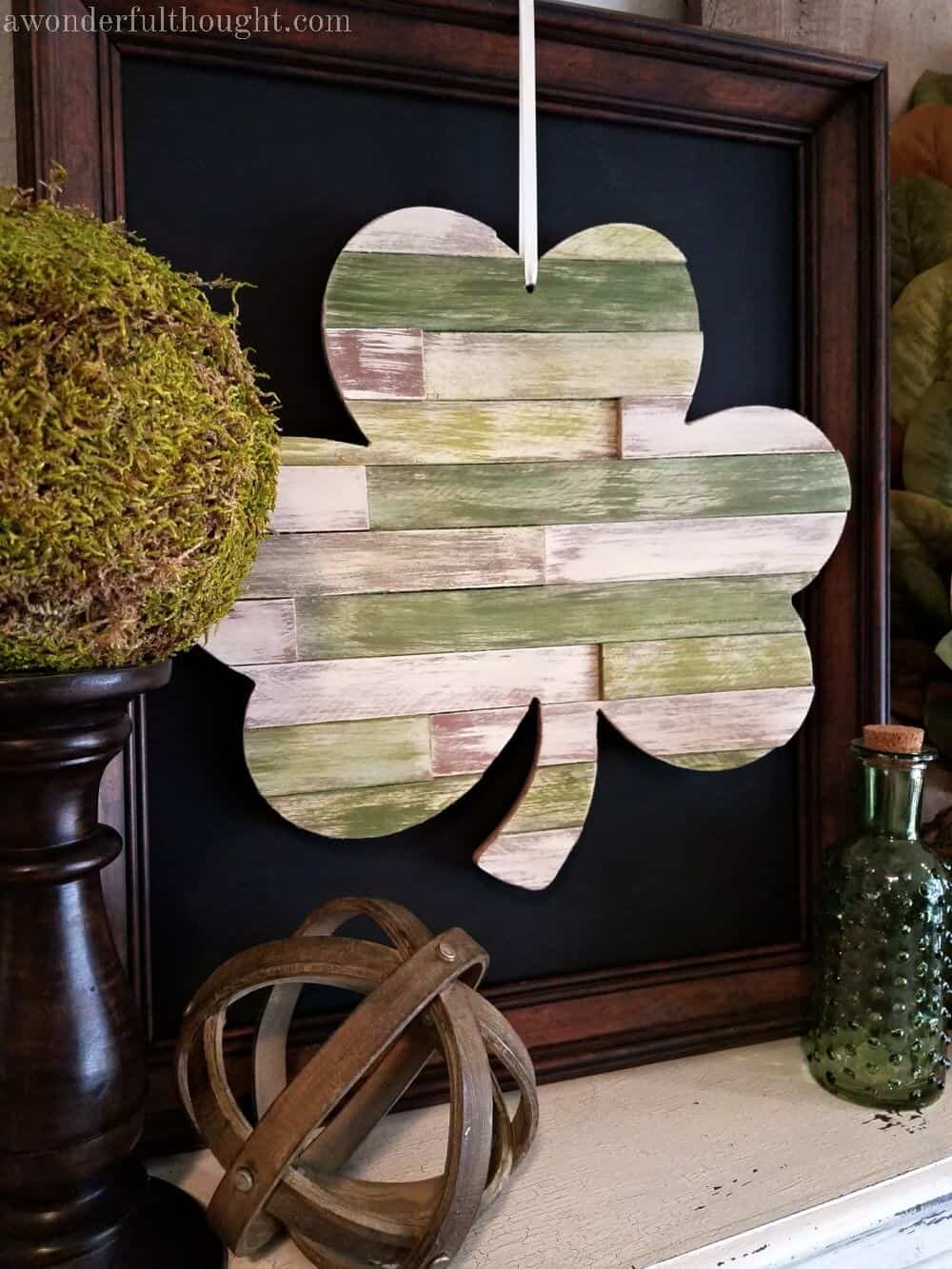 Kimberly from A Wonderful Thought has knocked it out of the park with this craft as well! I will definitely be trying this one out over the kid's spring break.

You guys need to head over to Mama Cheaps [HERE] to look at this cute craft that she has up for St. Patrick's Day! So simple and easy. That's right up my alley. Supplies can be purchased [HERE].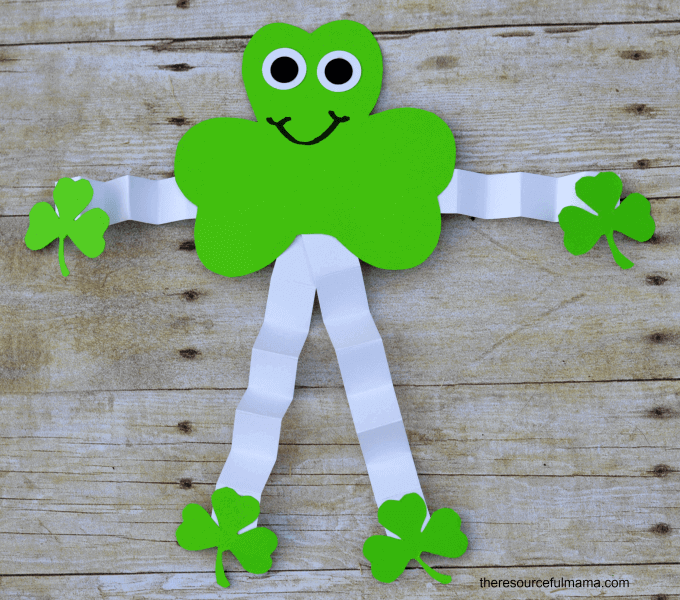 Kim over at The Resourceful Mama [HERE] made this cute craft. I think this would be one that my kids would love to make.
Susan from over at Organized 31 [HERE] took these cute little jars, added a Leprechaun belt and turned it into a sweet St. Patrick's day Craft! Cute clear jars [HERE].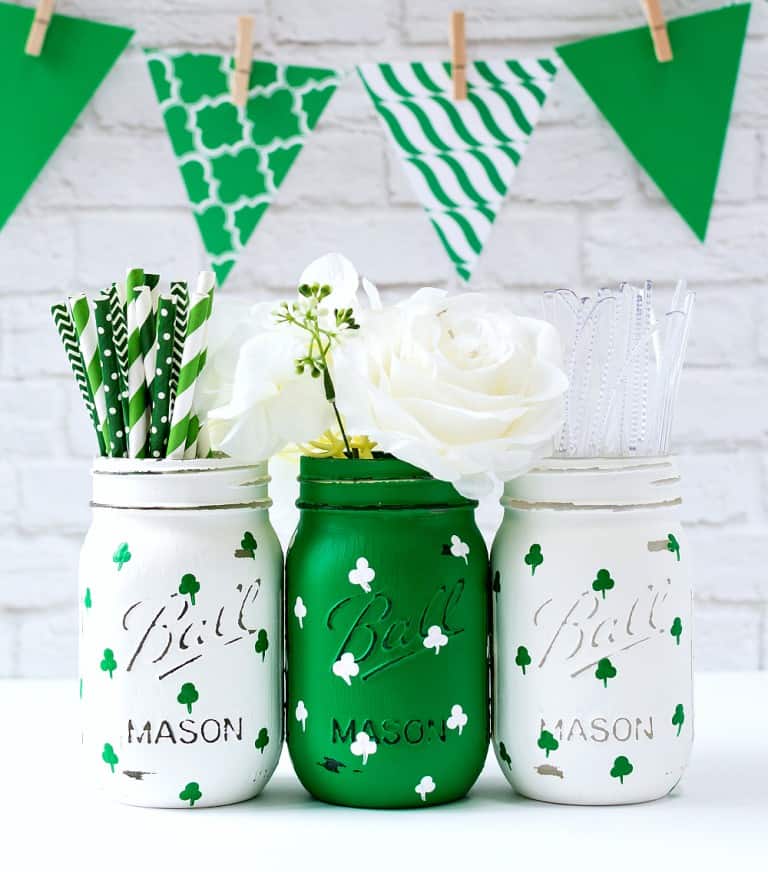 Okay, so maybe it's just me that has a lot of Mason jars around, but these were so cute I couldn't not post these. I found these cute mason jars at Mason Jar Crafts Love [HERE]. She is so talented!
That about wraps it up!
Hopefully this list of 7 will inspire you to make some crafts for St. Patrick's Day. And maybe even get creative and make something.
Which one out of the 7 St. Patrick's Day Crafts was your favorite?
Will you be implementing any St. Patrick's Day decor into your home this year?
If you want to check out how I decorated for Christmas click [here].