After looking at white grout all the time that I was constantly having to clean, I decided it was time to paint the grout lines. Keep on reading for an inexpensive way you can update the look and feel of your bathroom or kitchen.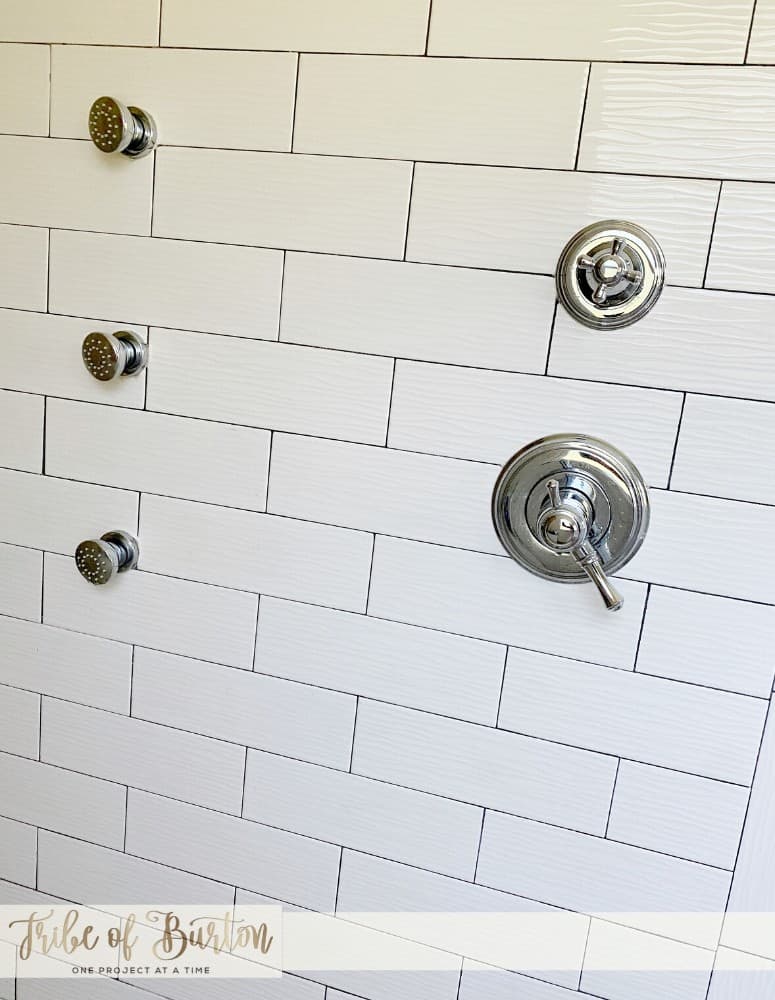 There may be affiliate links in this post. Please read my policy on affiliate links (here) if you want.
Having four kids and cleaning white grout all the time is not fun. It's time consuming and it makes you go crazy. I can't stand the look of dirty grout so it was a thing I did all the time.

If I wasn't cleaning the grout you could find me researching ways to clean it. I tried probably 20 different things. We try not to use chemicals that much in our household anymore because my lungs couldn't take it.

The best thing I found to use for cleaning the grout was a combination of Force of Nature, our steamer [HERE] and Norwex cloths. It was a pain. Can you imagine? The area we were cleaning is HUGE. I was done spending hours each week on this task.


Grout Color Preparation
Before you make this small investment, please make sure you research everything like I did.
I took pictures of my bathroom and played around with my photo app on my iphone to change the grout to different colors. It wasn't scientific but it helped me get an idea of the color I wanted.
Buy two samples if you want. The key is to test it in an area no one can see. Test the lighter color first then move on to the darker color.
No matter what – test to make sure it works. Follow the instructions on the package.
Paint Grout
Purchase Grout Pens [HERE]
Tips
Keep a cup of water with you at all times
Have a roll of paper towels or baby wipes [HERE] for easy cleanup
Choose the correct size thickness of the grout pen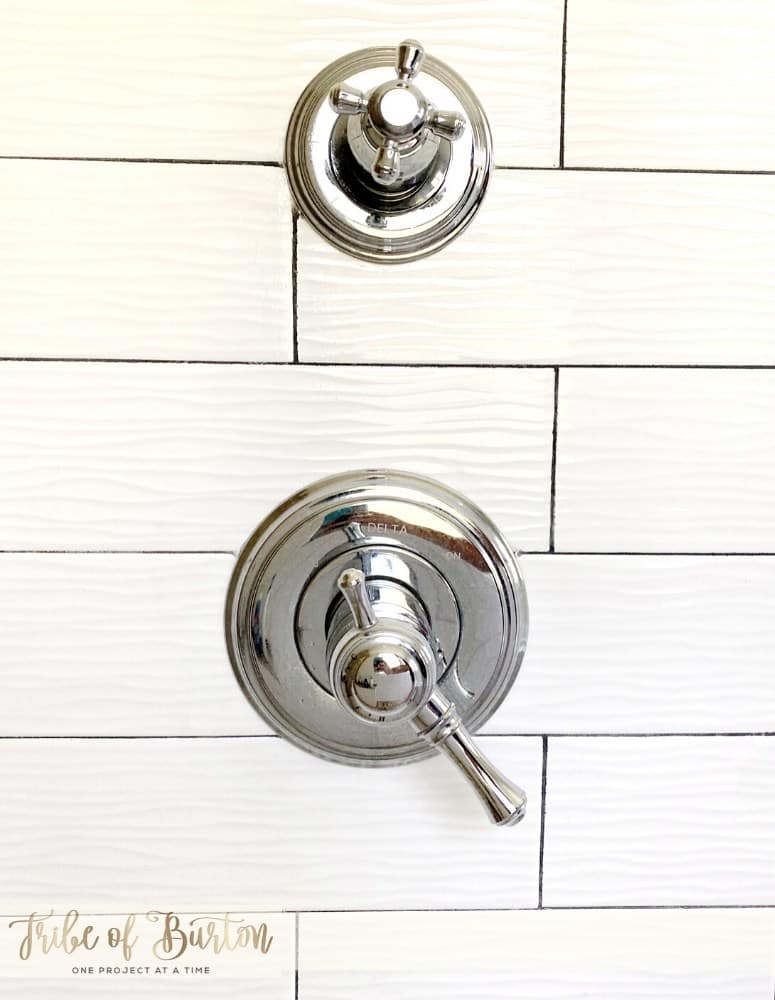 instructions
Always do a test spot.
Once you decide to start. I did a test spot and let it dry and saw that it wiped right up off my tile. PLEASE make sure you are doing this first.
Dip the tip of your pen in water. It helps thin out the paint and makes it go on smoother. Start painting. As you can see in the photo below I didn't color within the lines.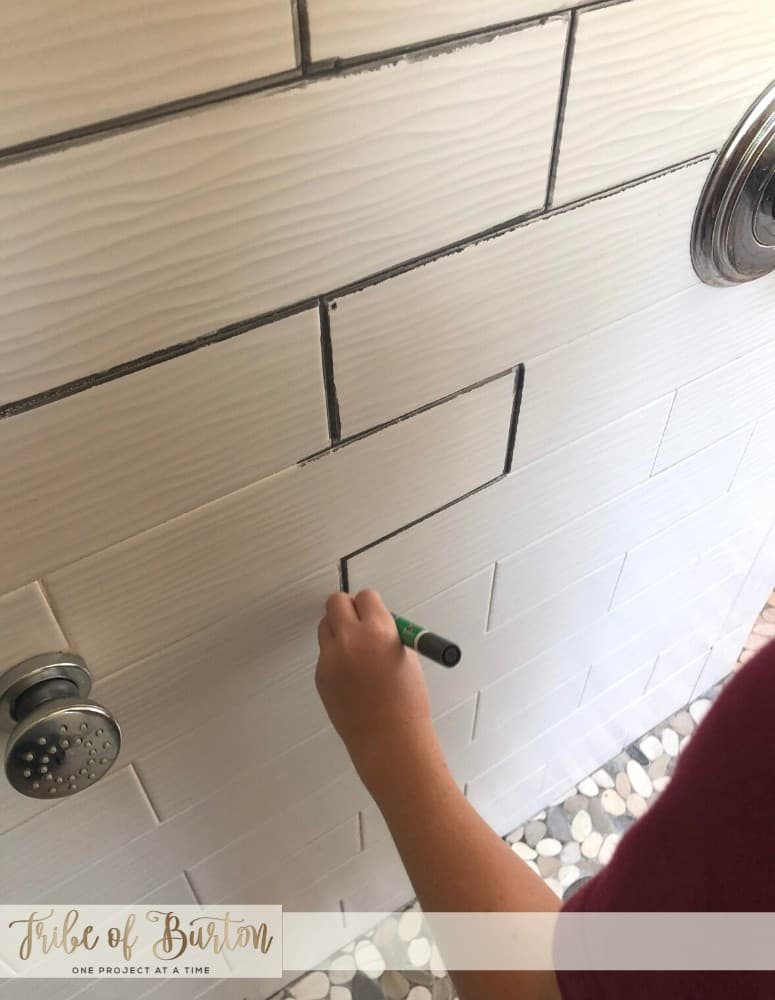 Keep painting as much as you can. When the pen would run low we would shake it again and then dip it in the water and keep going. Once it dries completely come back through with a wet paper towel or baby wipe like we did to clean the tile.
As you can see in the photo below the top has been cleaned as he works on cleaning the bottom part of the wall.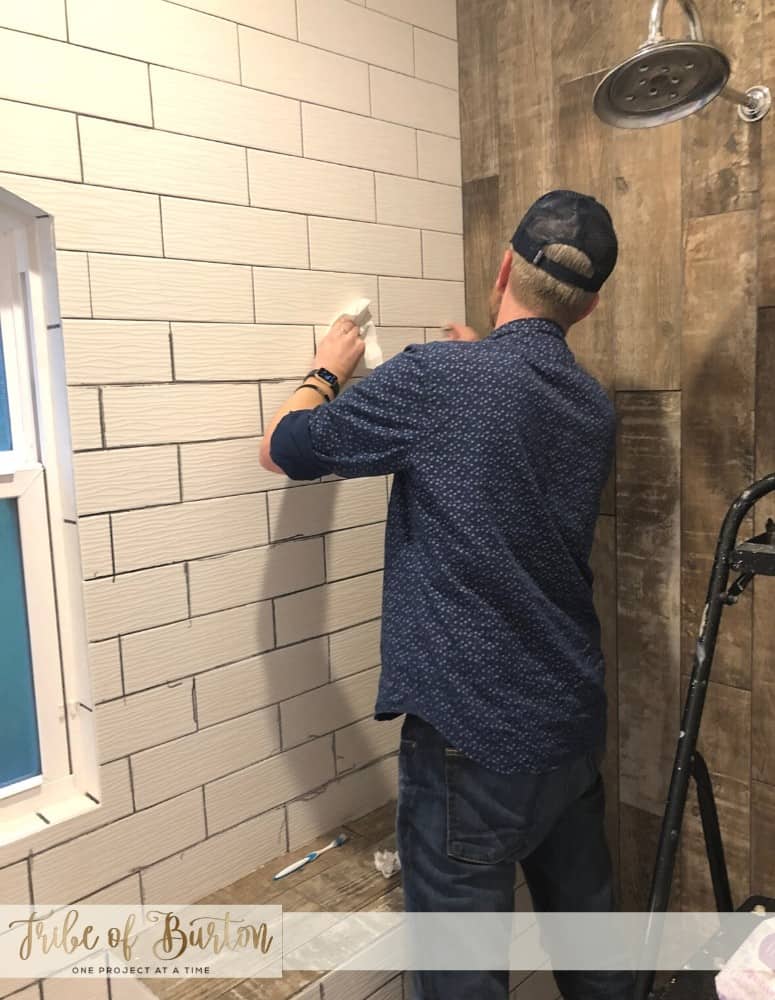 questions that people ask
Is this hard? No it's not! I held off for so long and wish I would have just done it sooner. Literally my 10 and 11 year old helped me paint and clean.
Would you do it again? Yep in a heartbeat
Do you have any tips? Yes Check the instructions – the water helped a lot!
Please tag me on social media if you decide to transform your space! I would love to see what you have done.
If you want a fun game to help your child clean their room check out what we do [HERE] & Bathroom Remodel on a budget [HERE]
Paint Grout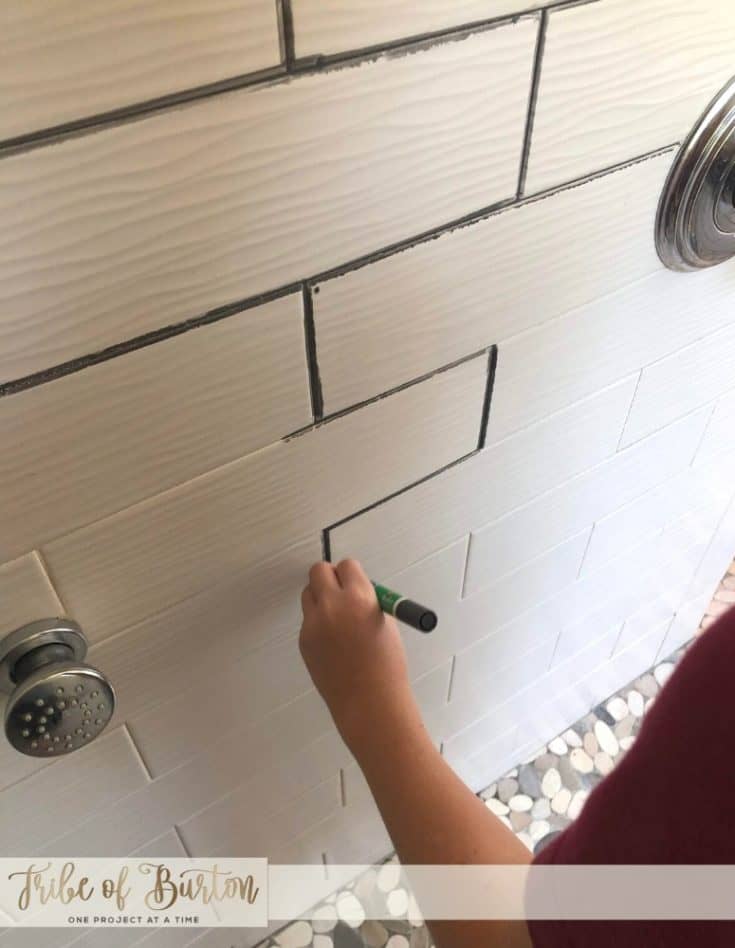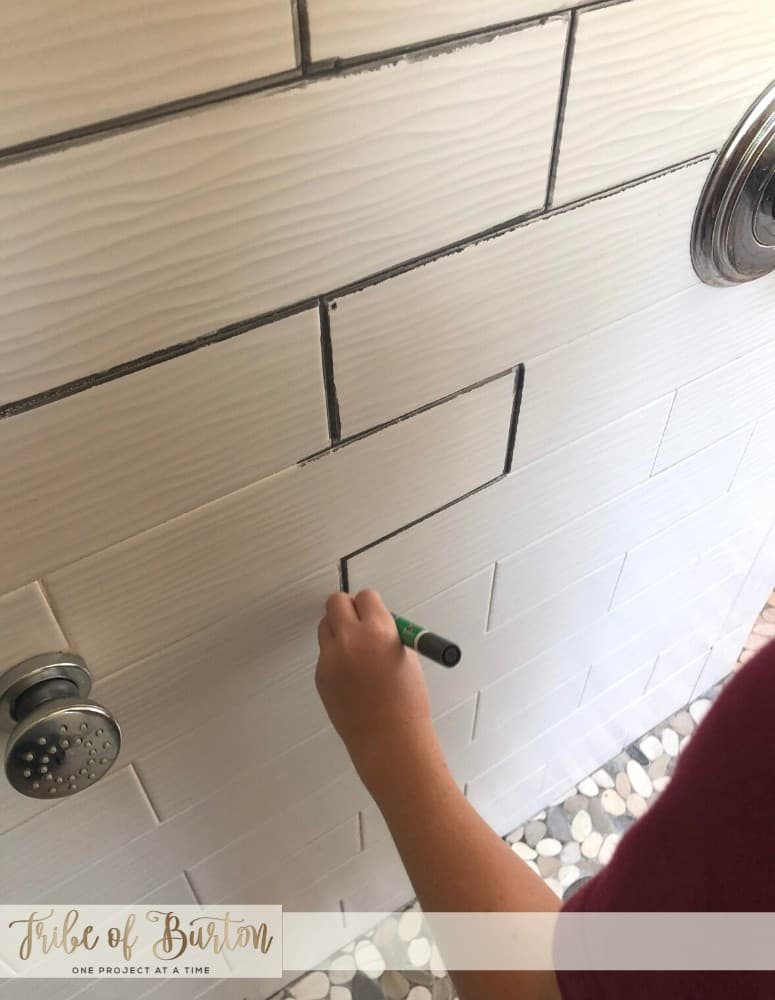 Additional Time
30 minutes
Total Time
1 hour
50 minutes
Materials
Grout Paint Pen
Cup of Water
Baby Wipes or Wet Paper Towel
Instructions
Clean Grout. Let Dry
Shake Grout Paint Pens per instructions
Dip Grout Pen in water for a second or two to thin out the paint
Paint over original Grout
Let dry
Take a baby wipe or wet paper towel and wipe tile clean
Follow instruction drying time per package before using your shower
Notes
Be sure to test a spot first.