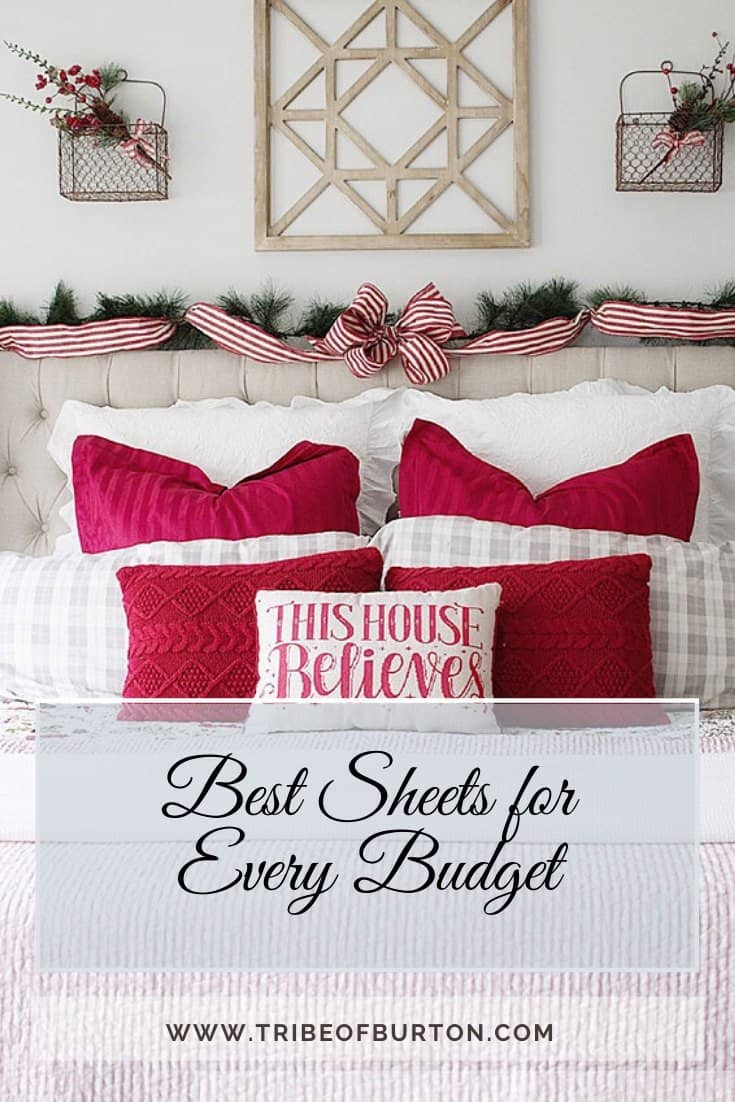 There may be affiliate links in this post. Please read my policy on affiliate links [here] if you want.
Best Sheets Researching began at 9
Once when I was little, I had cartoon character sheets. They were all the rage. My mom probably got them from Walmart or Kmart and my sister and I probably had to fight over which character we got.
We lived in a 2 bedroom mobile home (trailer) and shared a room. A room that was probably smaller than a 10×10. I'm assuming my mom didn't know about nice sheets. Or if she did she didn't let us know about them.
Better Sheets for adults
Fast forward 10 years at my bridal shower (yes I got married at 19) and the women were giving me tips to live by. One friend's mom told me to splurge when it comes to sheets.
Huh? Splurge. Why would I want to do that? They are just sheets!
All it took was me getting one nice set at a wedding shower at 19 and I vowed never to go back to bad sheets.
Notice how I didn't say cheap sheets? Nope, because I meant bad as in rough and scratchy sheets.
If you come stay at my house I guarantee you will ask me where I got my sheets! Just ask anyone that has stayed here.
I will have to say the big downfall on becoming a sheet snob is finding very few places out of town that have nice sheets. Right? It really makes for a long night sometimes.
On to the sheets! I have tested over 20 kinds of sheets. Over the course of a few years. Probably close to 30 different kinds over 20 years. And I've narrowed it down to 3 sets at different price points.

My all time favorite they no longer make. So let's take a moment of silence to be sad I never got to buy a pair of those. My grandmother introduced me to these, but they no longer sell them anywhere.
Each of the three sets I have fallen in love with have different pros and cons. I really do love each of the three and all for different reasons. They all feel wonderful and they all look good. Keep reading to find out more!
Most Comfortable Bed Sheets for the Money
A friend suggested this brand last year. I had never heard of them so I wasn't too sure but the price point was great enough that I could try them. I researched as much as I could. Found out they have a 60 day money back guarantee.

I ordered these [HERE] and they came in right away. Use code TribeofBurton for 30% off everything on their website. They were super soft from the get go. I washed them and got them on my bed right away.
My husband rolls his eyes on the first night we put new sheets on the bed because I have been known to get out of the bed at 1am and change them.

Pros: were light weight and not too hot for us (we are in Florida)
They cost $67 dollars
lots of color choices
Washed once and they were super soft right away
You can buy multiple sets for different rooms or different seasons
Cons: our mattress is abnormally deep (18″-19″) and my husband had to pull them down every few nights
Price Point for King Set: Average $70 with TribeofBurton discount code at checkout. You can buy these Most Comfortable Affordable sheets here.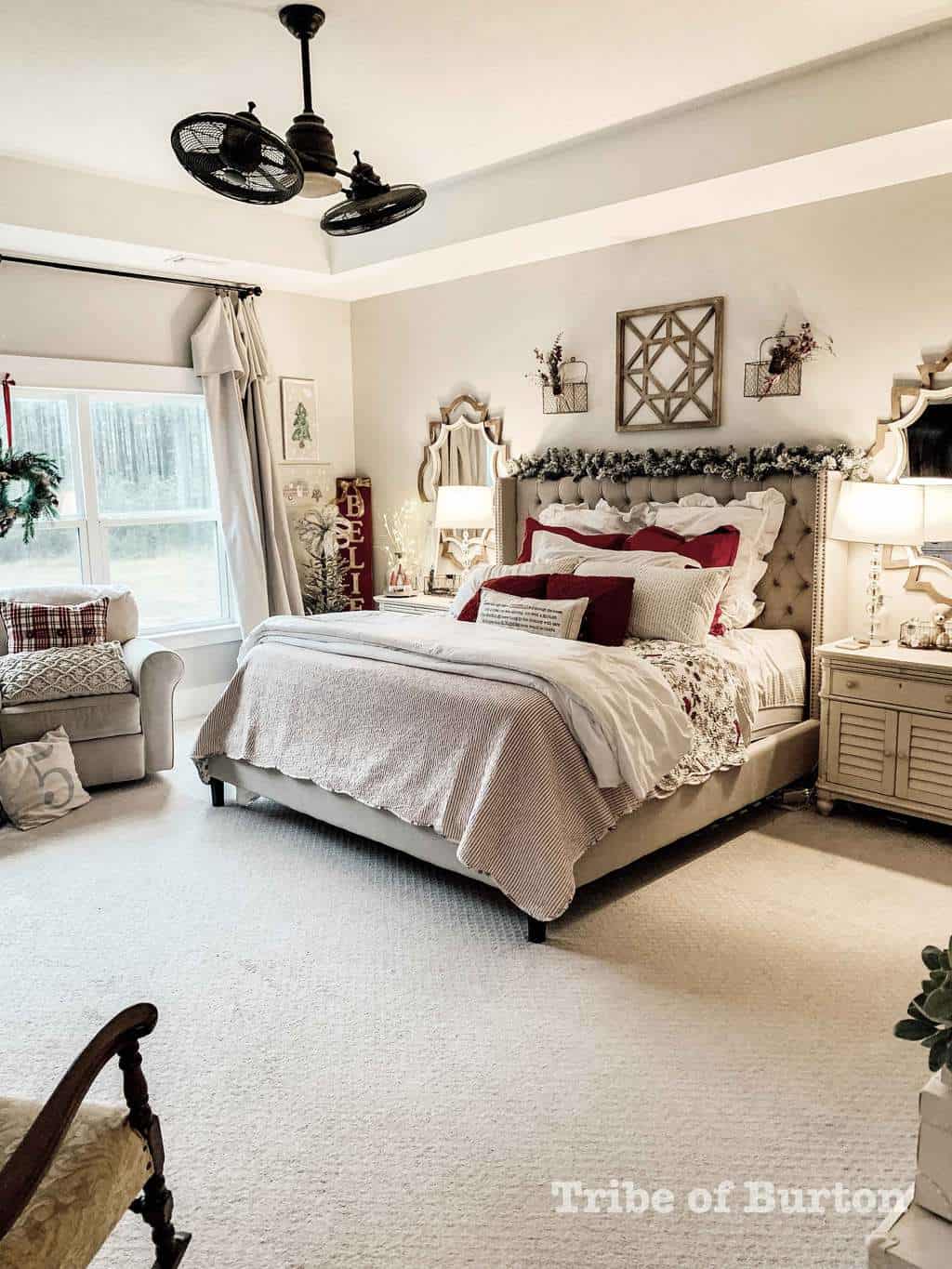 Best Moderately Priced Sheets
The next set of sheets I am going to recommend come from Sams or Walmart. My grandmother recommended these and then a few friends did too. In 2017, I went and got these sheets from Walmart. Washed them and took them off in the middle of the night and returned them that week.

I then purchased my Expensive sheets and used those for almost a year. But back to these sheets. We spent the night at my grandmother's house Christmas night and her sheets were so comfortable. Of course the next morning when I took them off the bed I looked at the tag. I asked her about them and she told me they were from Walmart a year earlier.

I told her that the sheets I got weren't that comfortable. She explained to me that these sheets needed to be broken in or washed a lot before they were soft.

Two days later it was my mission to find them. I didn't find them at Walmart but was told by her there were similar ones at Sams Club. I went and got these nice sheets a few days later.

Pros: They fit my " mattress better than the ones from Linens and Hutch.
These fitted sheets had a thick elastic band around them.
They are thicker
Cons: I had to literally wash them 10 times to get them soft.

Price Point for King set: $85-$135
Price Point for King Set: Average $85-$135 You can buy these Moderately Priced Sheets here.
_____________________________________________________________________
Best Luxury Sheets
As far as splurging goes this is where you can do it. These sheets [HERE] & [HERE] were my Christmas present in 2016. I would normally not spend that much on sheets for myself because I have found more affordable options above.

Once again a friend told me about these sheets. I got them in and couldn't wait. She assured me these were light and airy and amazing. I could tell from the first time I touched them that they were very very soft.

I followed the special washing instructions and got them on my bed that night.

They are probably my all time favorite sheets. And as I mentioned above I have tested many NICE sheets over time.
Pros: These fit our mattress the best
Very light weight
Softest Sheets

Cons: Special Washing instructions
Price
Price Point for King Set: Average $220-$400. You can buy these best luxury sheets here.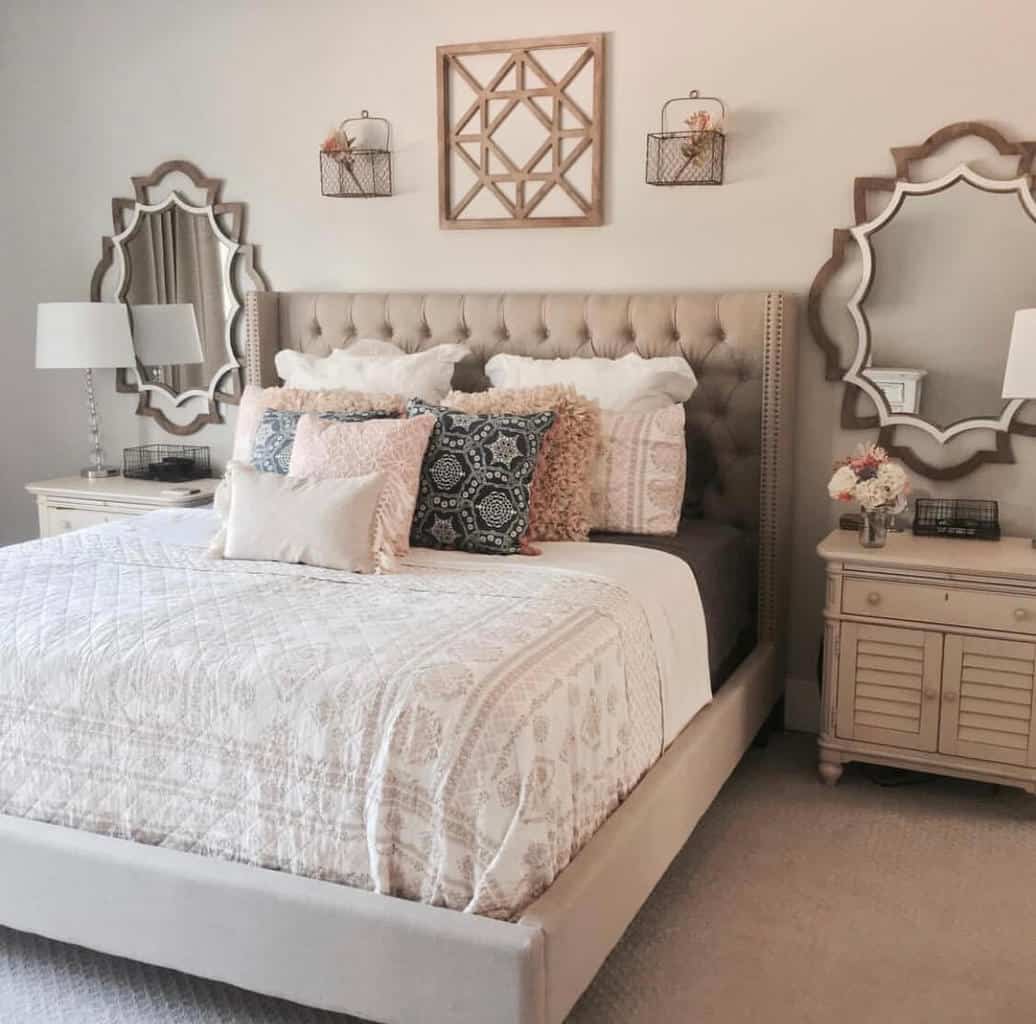 Extras
If you have a deep mattress like us you can always get these fitted sheet straps [HERE] and [HERE].

Conclusion: I would go with either the Most affordable option or the best luxury item. I hope this has helped!
Hope you enjoyed my roundup of the best sheets for every budget. I will continue to update this list with updated products as I find them. If you have any bed sheets you would like to suggest leave me a comment below or send me an email. I'm always on the hunt for new items.
If you want to see a gorgeous Christmas Quilt go take a look at this one [HERE]

You may also like How I styled our Fall tables-cape [HERE]

Take a look at some of my favorite farmhouse decor on a budget [HERE].