A few weeks ago I came across a beautiful fall rainbow. I love rainbows because it reminds me of our daughter. Once I saw this fall rainbow I decided I needed to buy yarn to match the colors. I'm not super crafty so I wasn't sure what I was going to do with the yarn. Then an idea came to mind. Why not make a DIY Wreath for Fall with pumpkins and the yarn?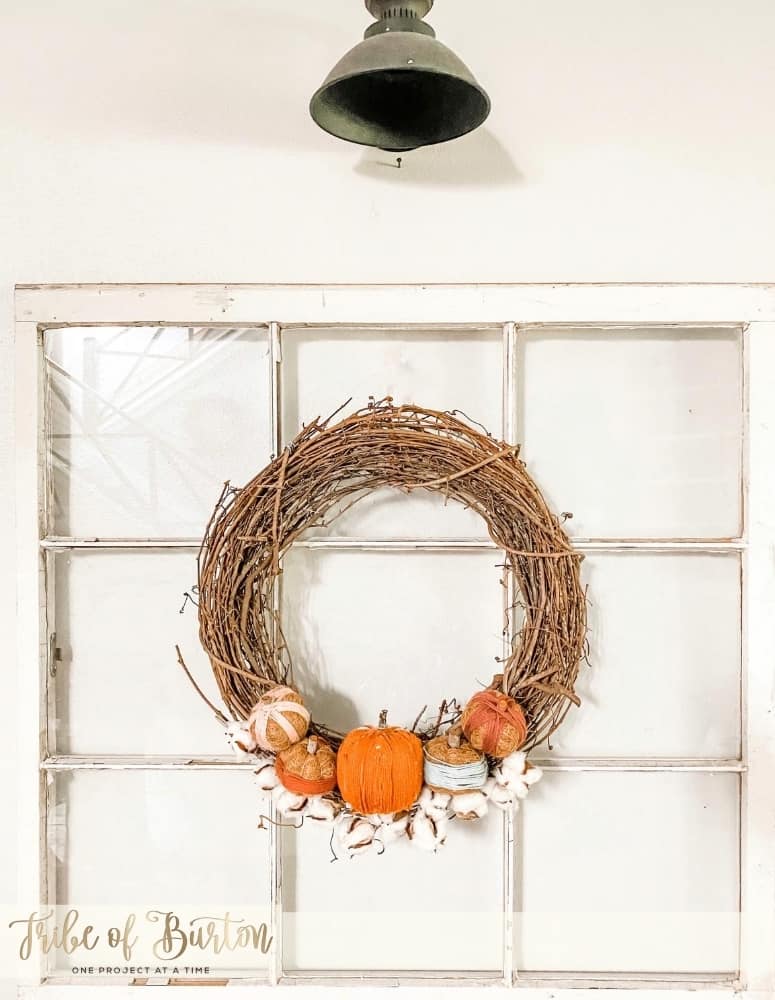 There may be affiliate links in this post. Please read my policy on affiliate links (here) if you want.
Keep reading below to see how my daughter and I did this wreath in a few hours one afternoon.
making memories while making fall decor
We gathered all the supplies and started wrapping pumpkins and talking. She had different ideas and so did I. Her personality came out and we had fun decorating each pumpkin. In the end we decided to add cotton at the last minute.
You can see [HERE] that I love to decorate for fall. I can't wait each year until it's time to decorate. And because of that I think my oldest daughter loves it as much as I do. I love crafting and letting her help me as much as possible.
The possibilities are endless. The pumpkins my daughter created I hadn't even thought about designing them the way she did. It was a fun surprise. I can't wait to see what you think – and if you try this project please comment below or tag me on social media.
fall yarn pumpkin Supplies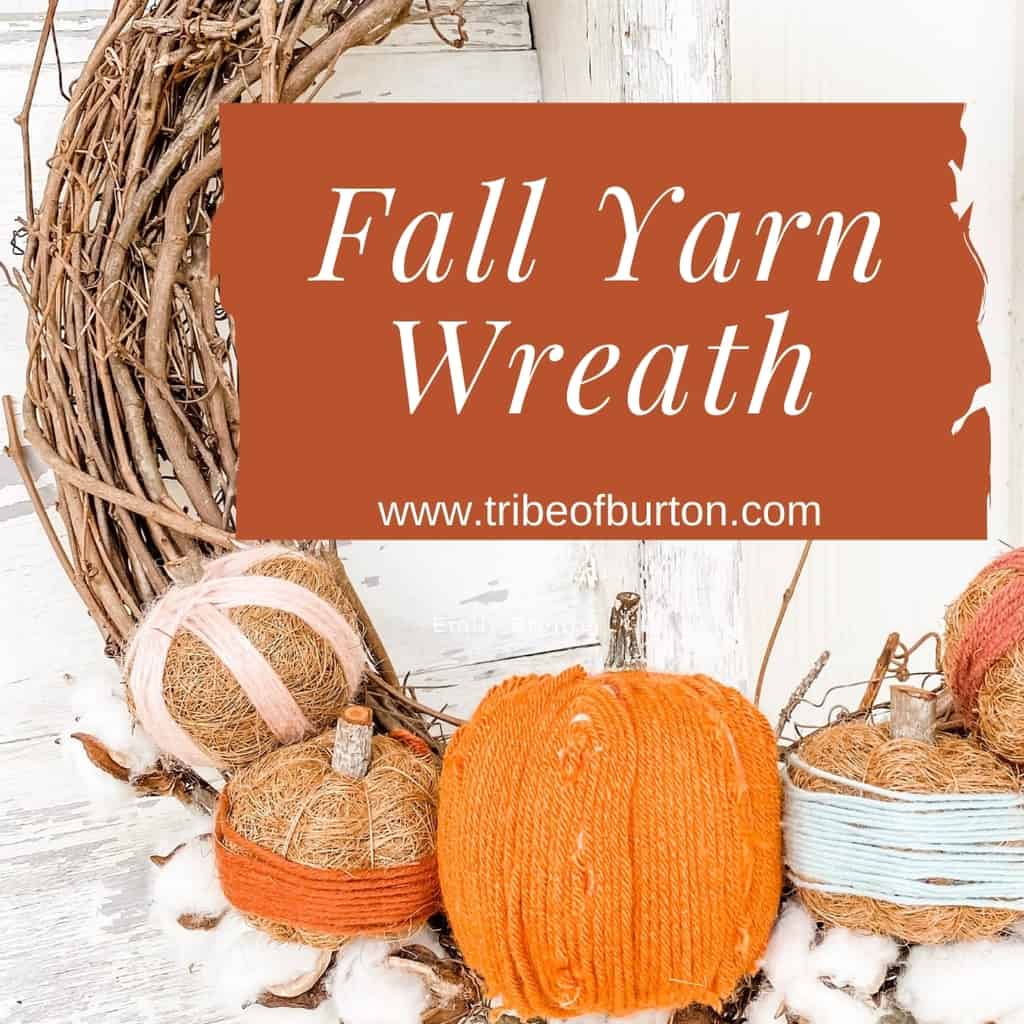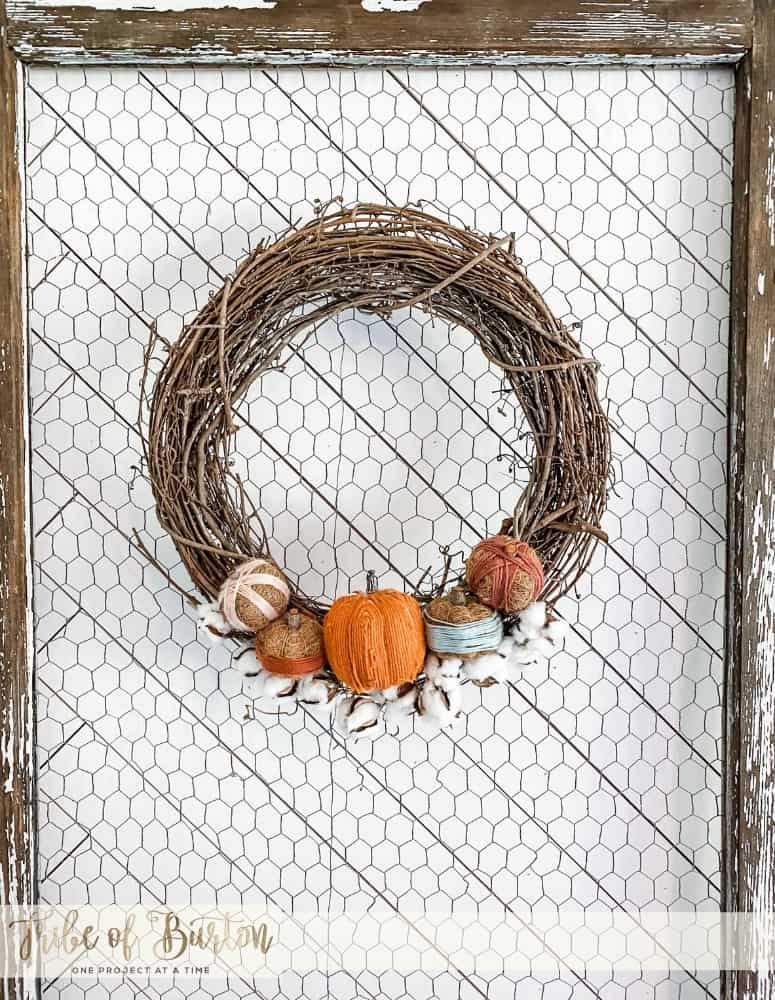 instructions for diy wreath for fall
Gather Supplies
Put on a fun movie. Might I suggest a Fall movie?
Start twirling yarn around the pumpkins – use a glue stick or hot glue if needed
Once you are satisfied with the look of the pumpkins get the hot glue out and glue them to the wreath
Add Cotton or fun pom poms for embellishments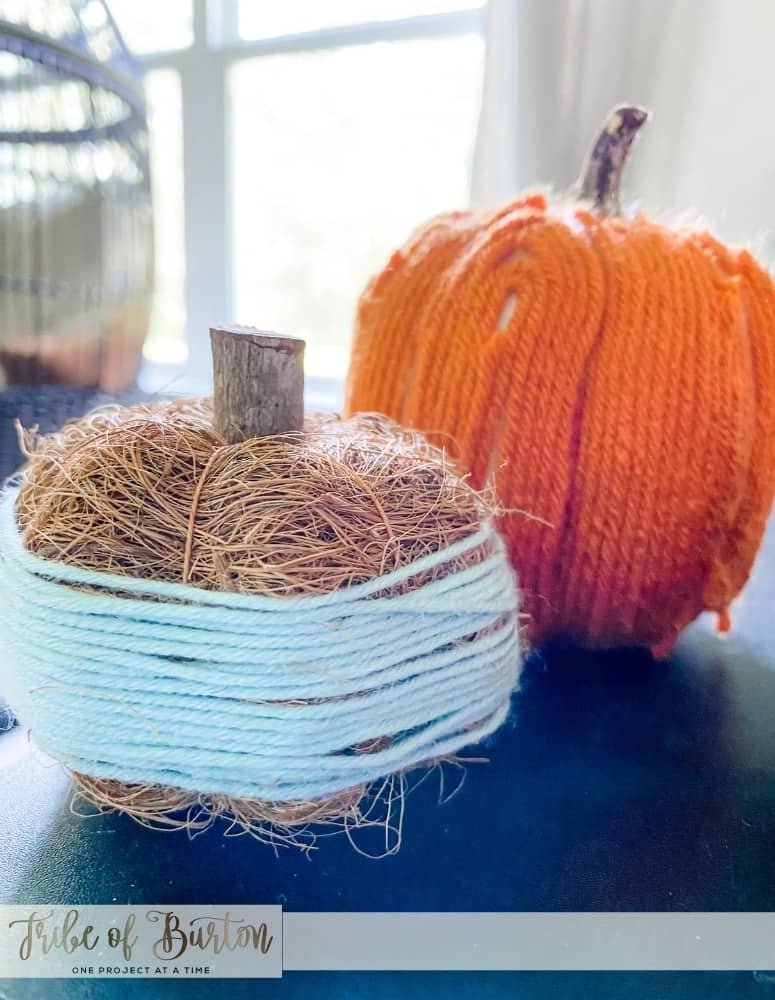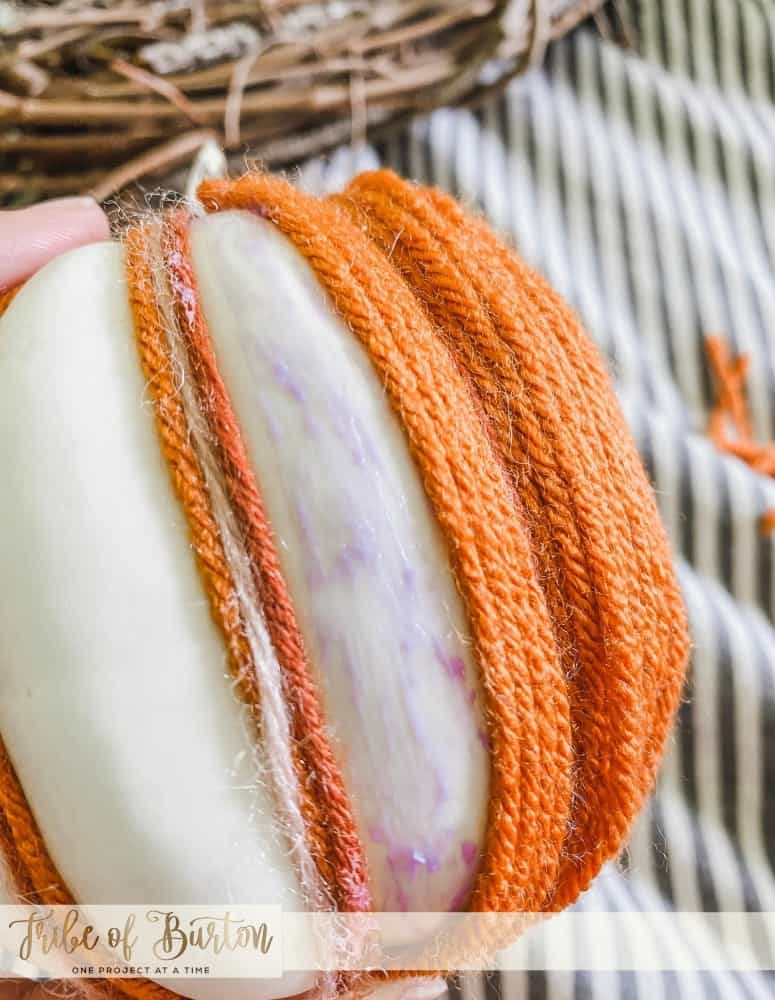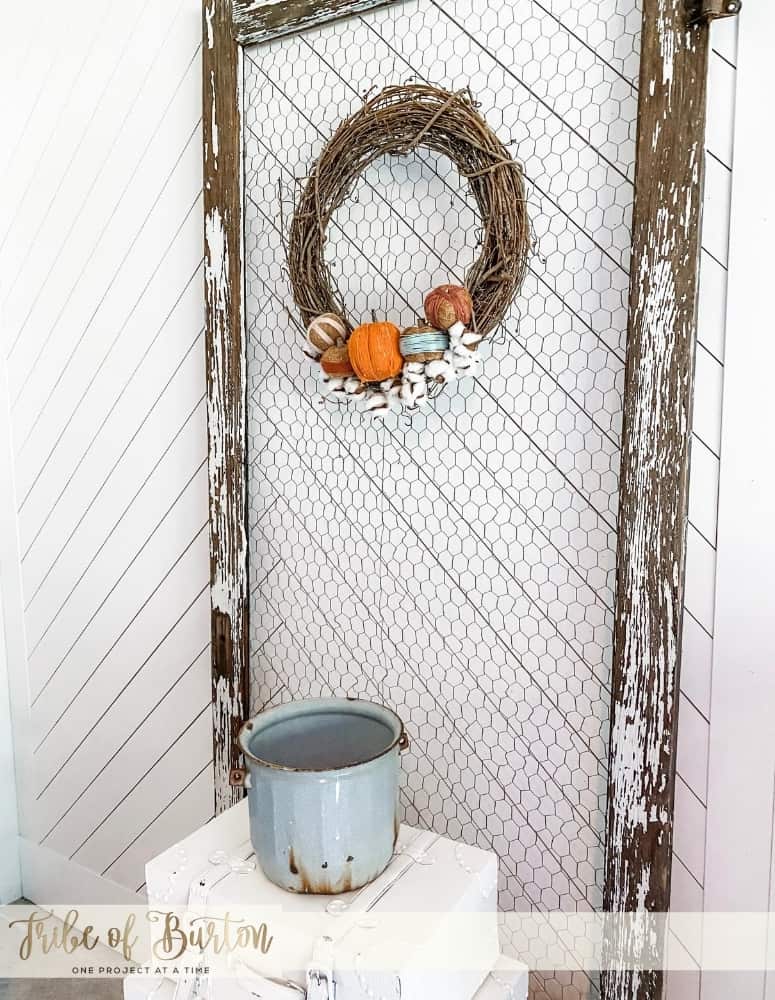 Go check out a few other FALL DIYs I've done over the years [HERE].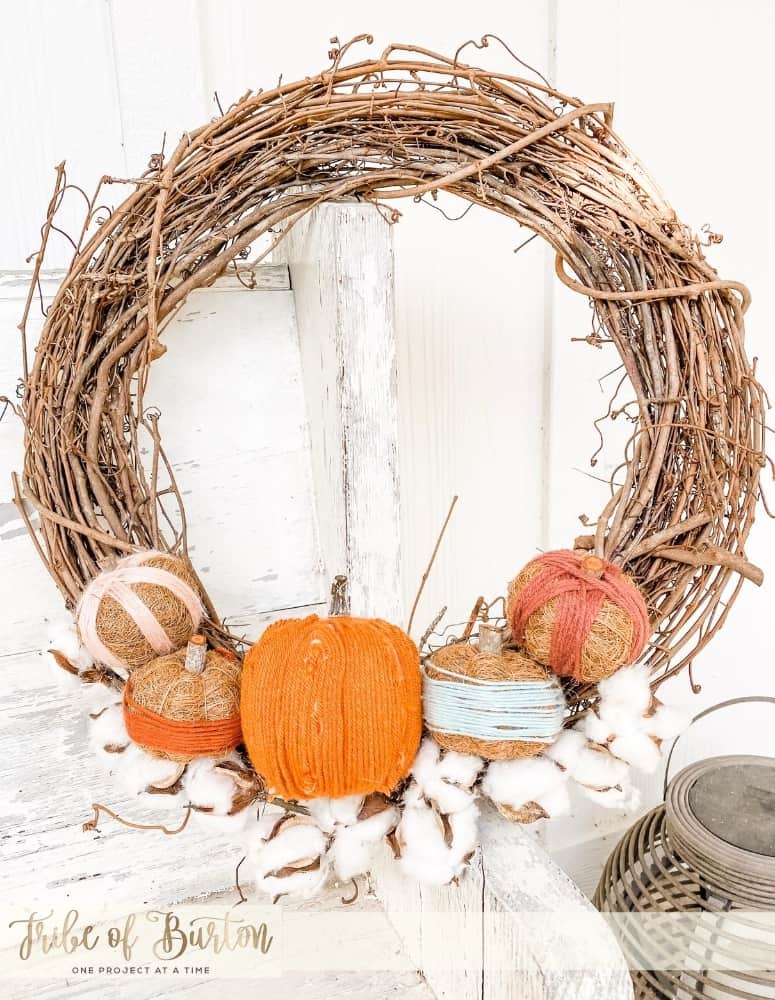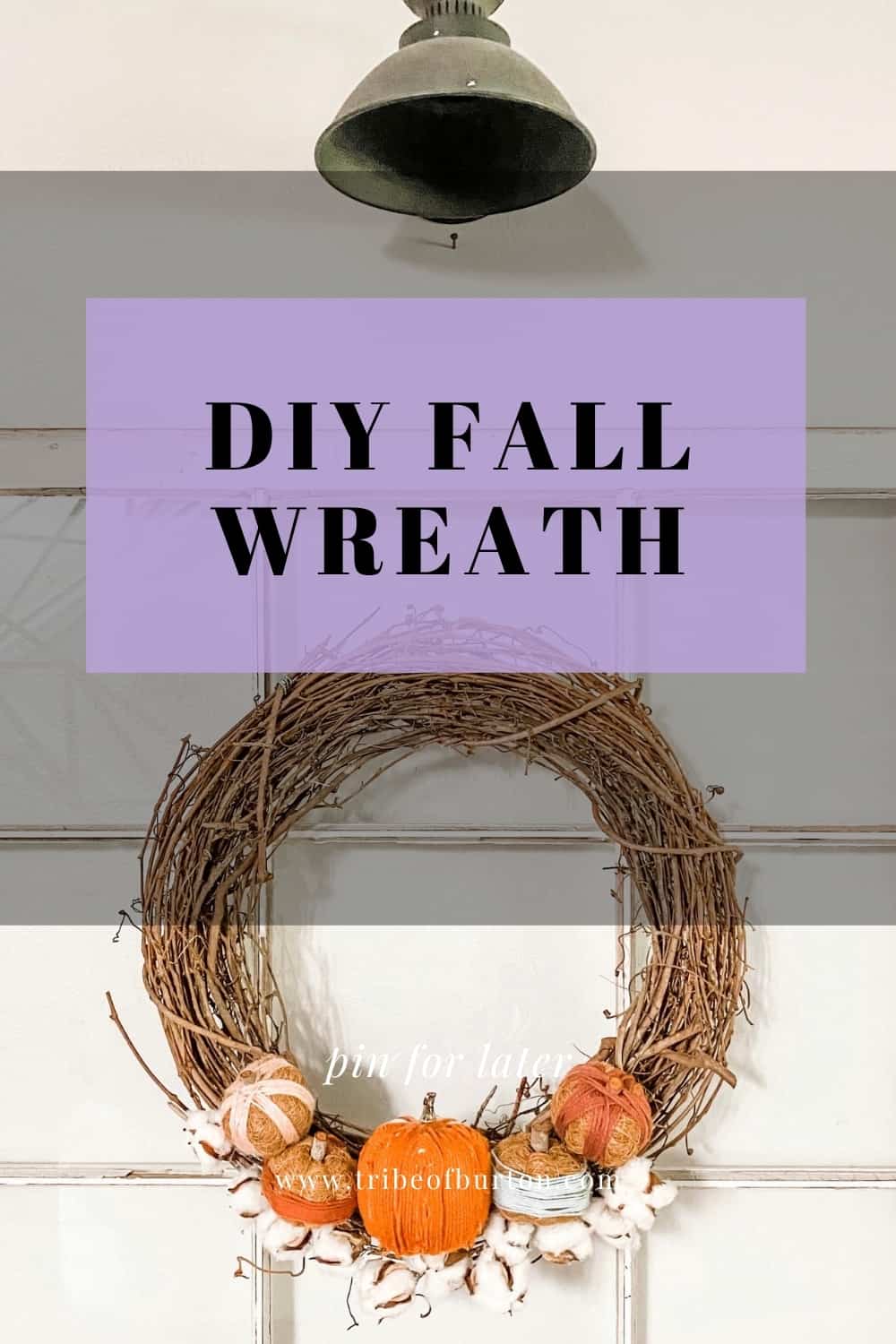 Fall Tour
Please check out these other blogs and their fabulous FALL DIYs.
Kippi At Home teaches fall decor ideas with everything pumpkins
Chas uses Glass Bottles to make Pumpkin Decor [HERE]
Jess has shared a lovely BOHO Front Porch [HERE]
Rebecca from Zucchini sisters shares a DIY Dollar Tree Pumpkin [HERE]
Lia Shares some DIY Dollar Tree Decor Ideas [HERE]
Agnes at Just That Perfect Piece shares a cute Dollar Tree Pumpkin [HERE]