Rustic Christmas Tree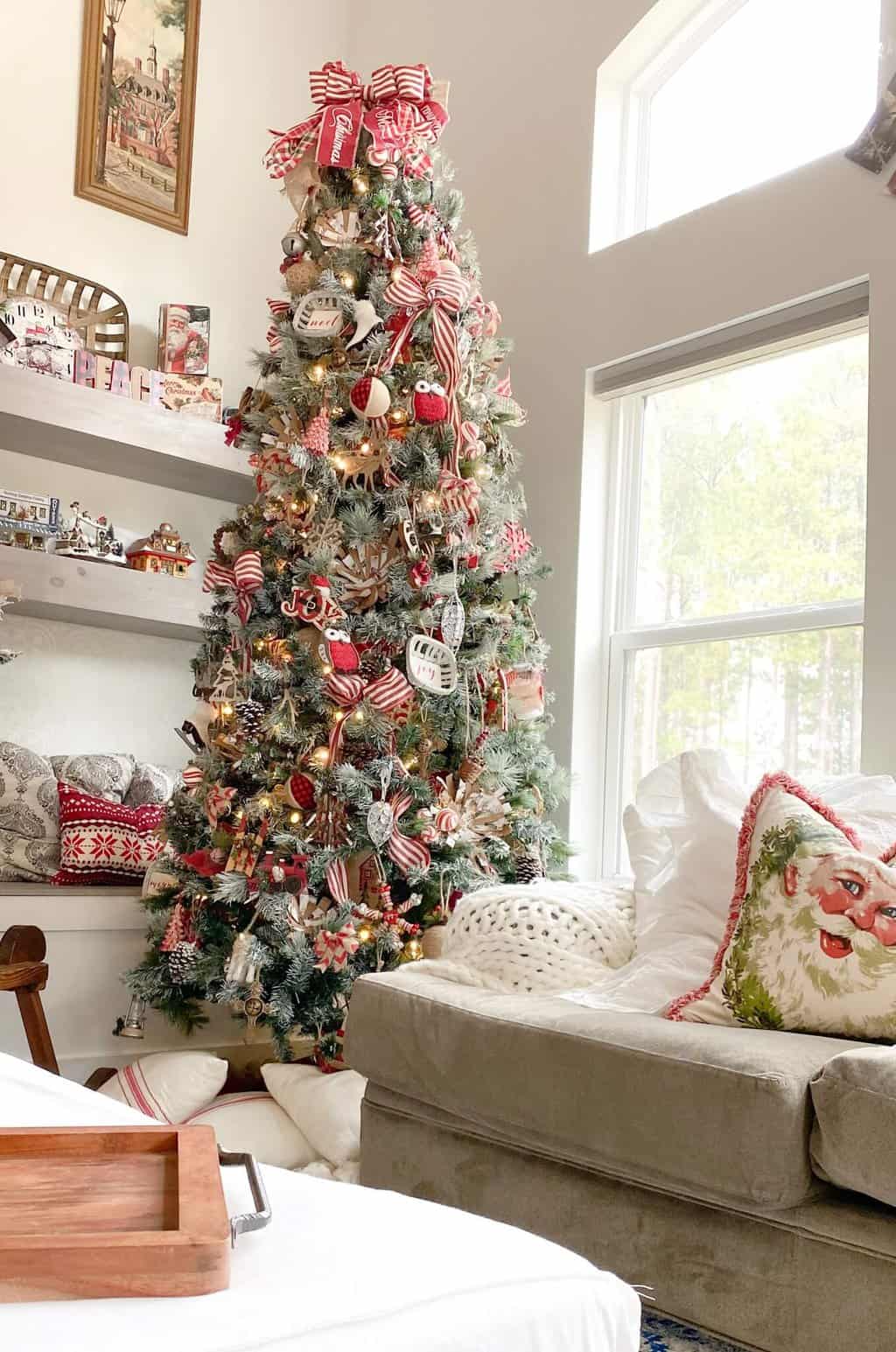 A few months ago I made a bet with my husband before Christmas and I told him that I would not buy any more decorations for this Christmas season, so I didn't. You can see [HERE] how I made rustic Christmas decorations for free using items from around the house.
The difficulty of decorating with the same decor was a challenge. I kept seeing 100% of what I did last year so I had to step away from social media and let my juices start to work.
I'm happy to say using all the same Christmas Tree Decorations as I did last year, the tree looked similar but has a completely different feel to it.
Shall we take a look and see?

There may be affiliate links in this post. Please read my policy on affiliate links (here) if you want.
The Christmas Tree
We started with our Chalk Painted tree [HERE]. We added a few larger bulb lights [HERE] and then got to work. Last year I had a lot of ribbon on my tree. You can look at last years tree [HERE]. This year I wanted to work the ribbon in but not be seen. It's acting as a filler this year. We (My husband and I) got to work and started putting the ribbon in from the center out.

TIP: If your tree has lost some of its branches and is thinning out, go get one of these [HERE] to fill it back up again!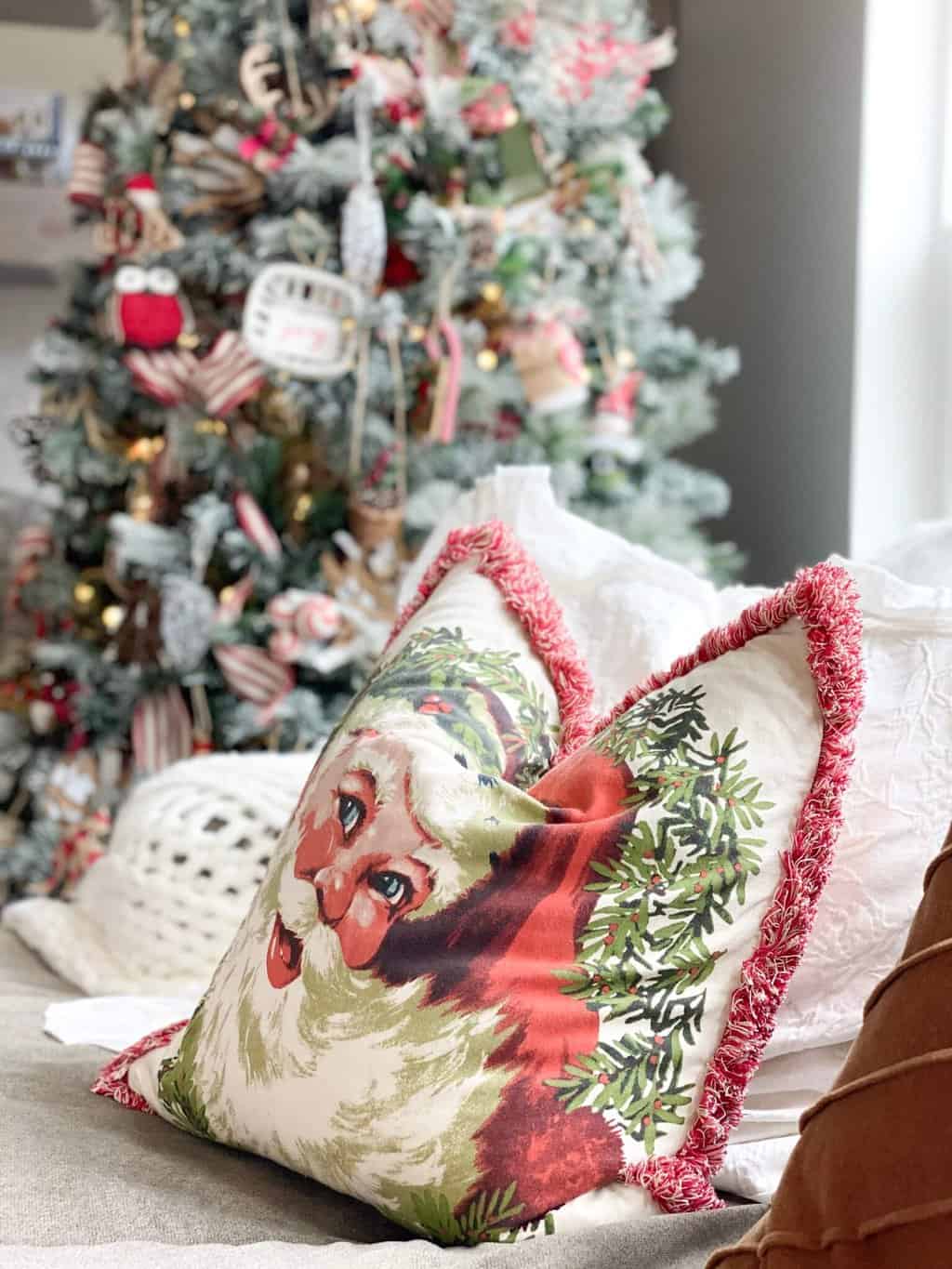 Once we got the ribbon in – I sorted all the ornaments I had. I knew I wanted something new this year, but as I had taken a bet to not buy Christmas Decor I opted to make a few DIY Christmas Ornaments [HERE]. These turned out AMAZING. I just keep staring at them. I had a dream (which is what normally happens) and I saw these starbursts in my Dream. We had to go through a few different changes to get it to happen but it worked. If you prefer a more traditional DIY Christmas ornament then take a look at these [HERE].
The Christmas Ornaments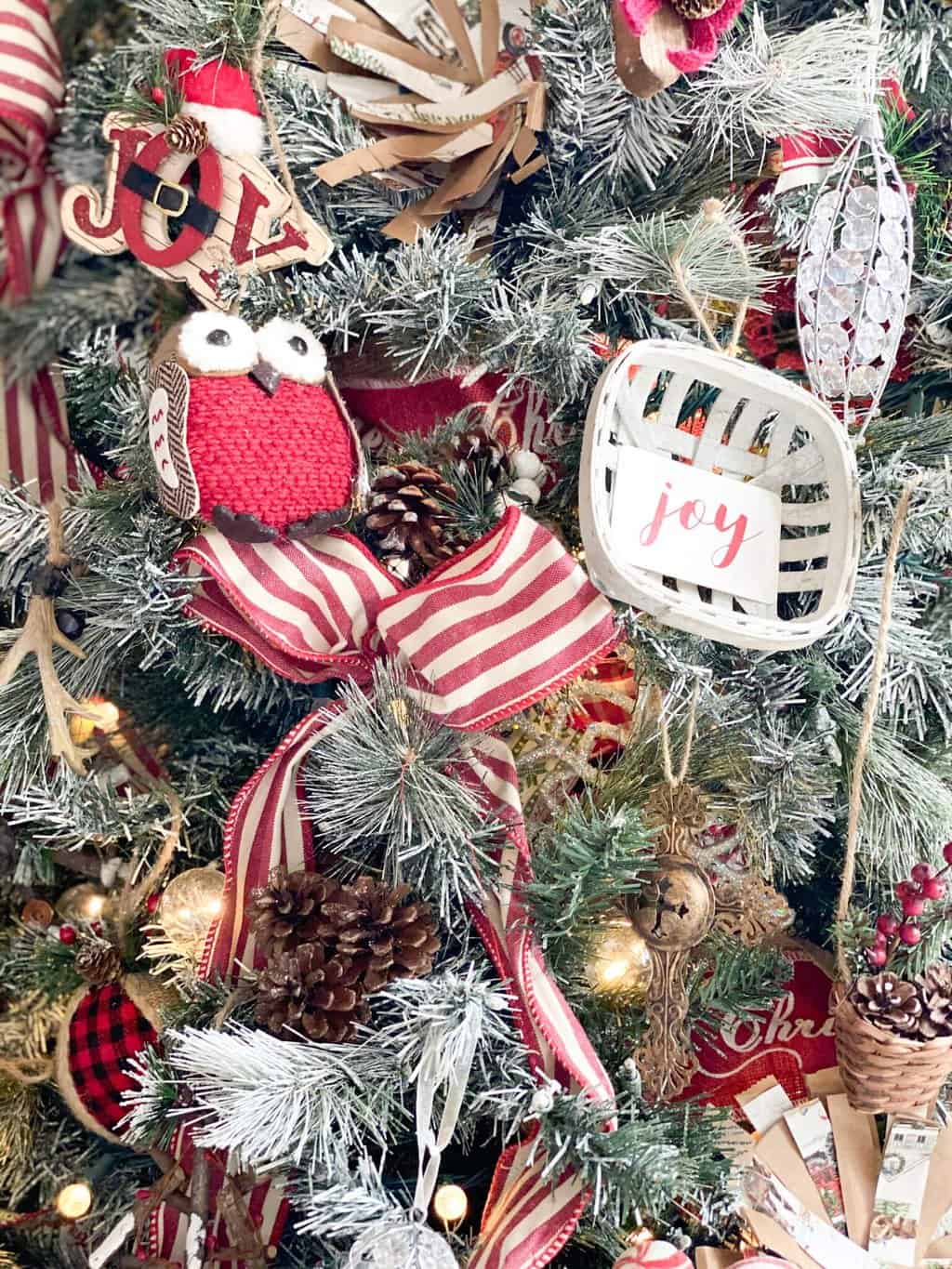 I always start with the largest Christmas ornaments and put those all over the tree. Then as I get to the smaller ones I put those in the areas I need more ornaments. My trees always seem to have holes in them.
Loving this Tobacco Basket Ornament [HERE]
So the Ornaments I made this year were perfect spot fillers [HERE]. Can you spot it in the picture below?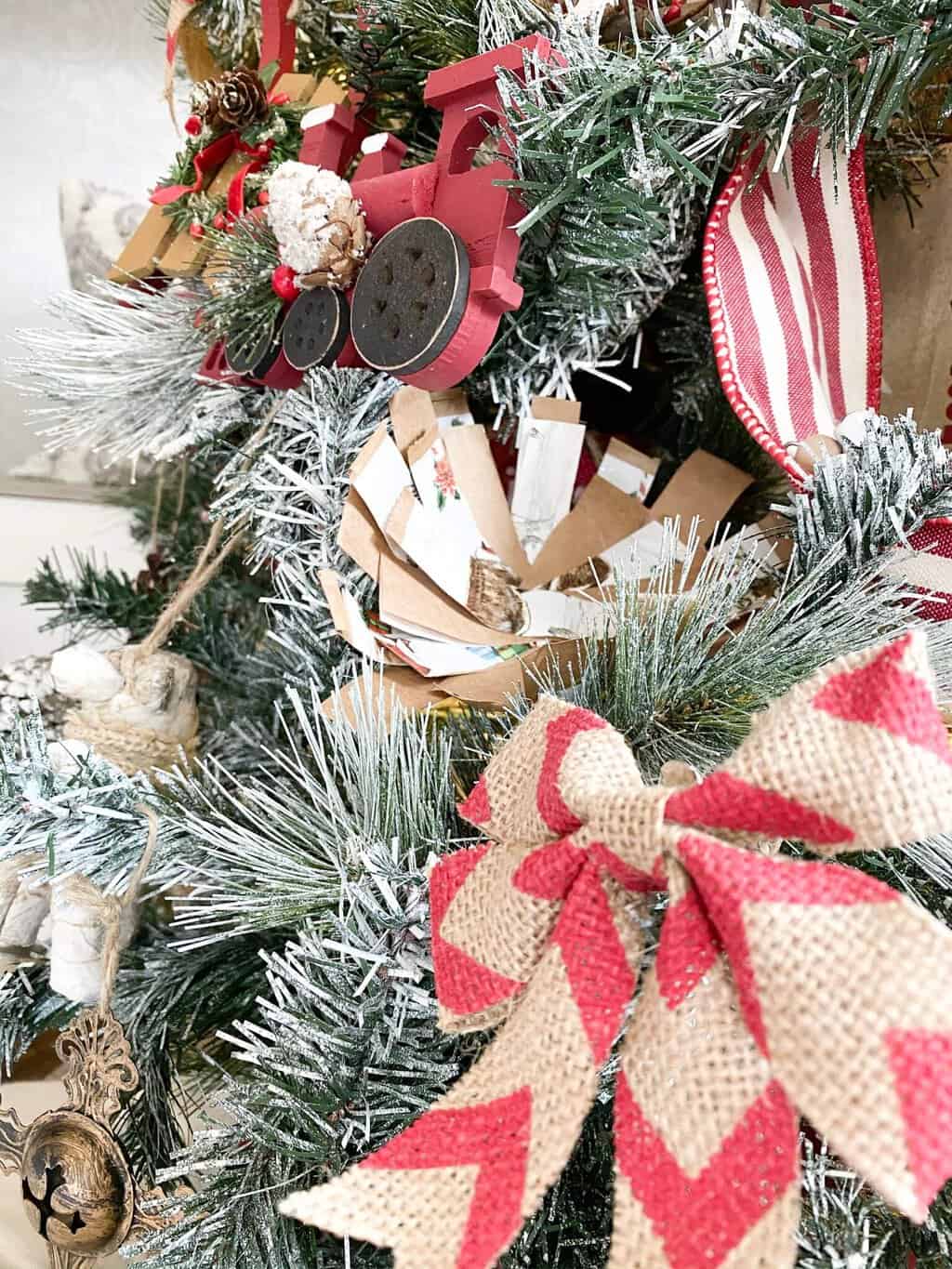 Most of the decorations I've gotten over the years were from Walmart or Hobby Lobby. I tried to think of ornaments that if we were living in the woods we could have made ourselves out of household items. Hence that is how I got my rustic Christmas tree. Take a look at the ornaments below and tell me what you think.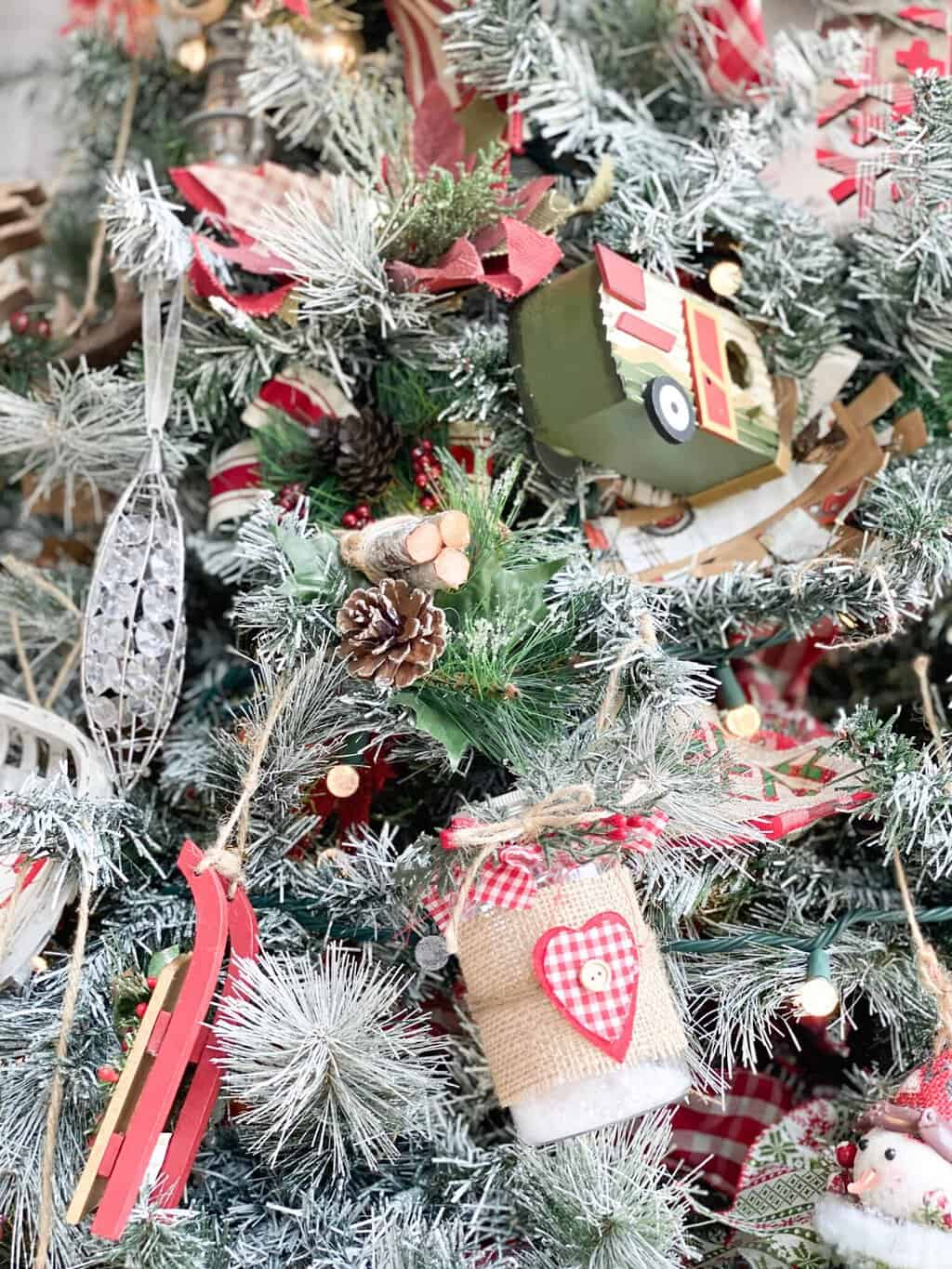 If you don't like the diy painted Christmas Tree then take a look at the one I did 3 years ago [HERE].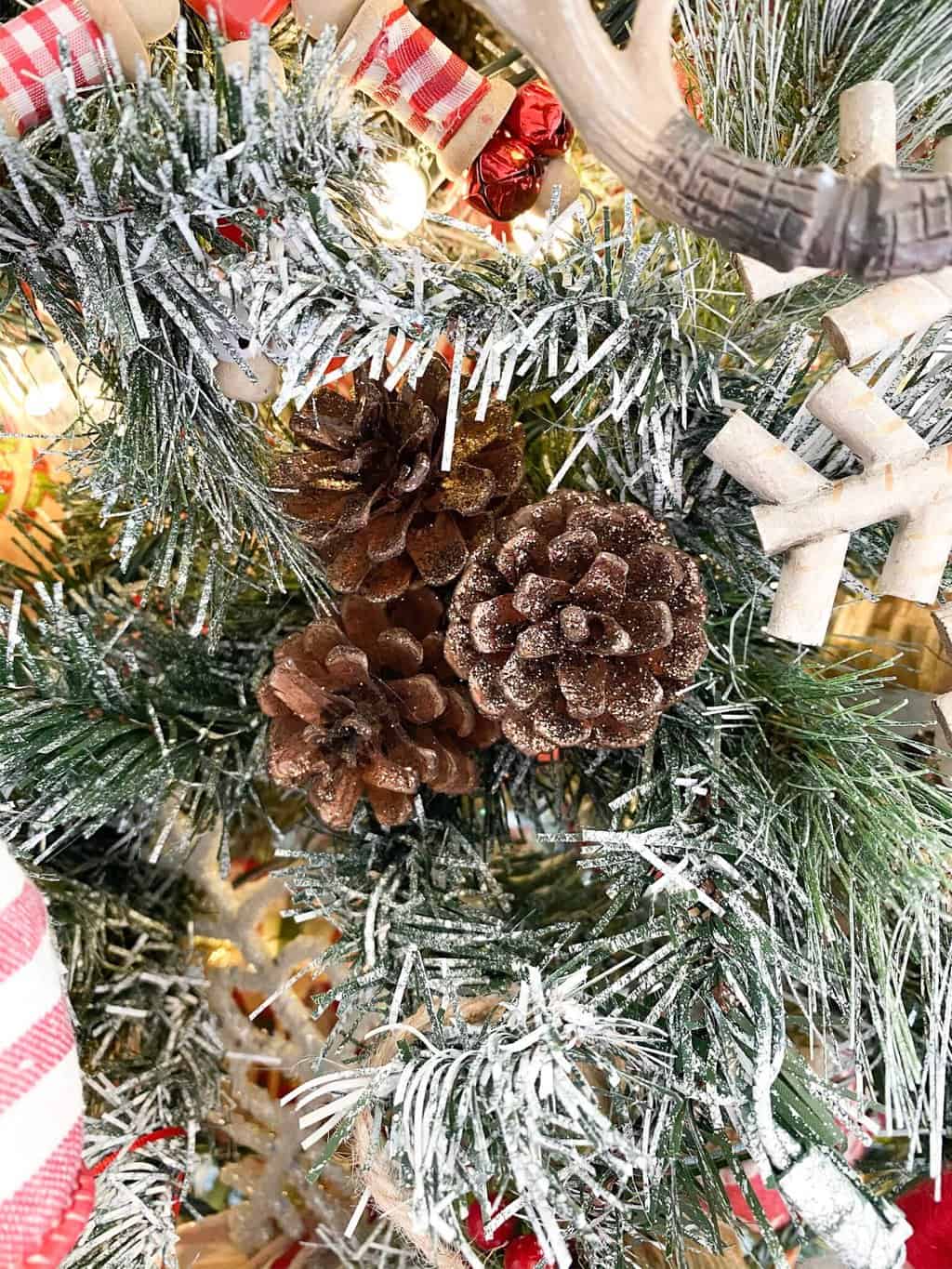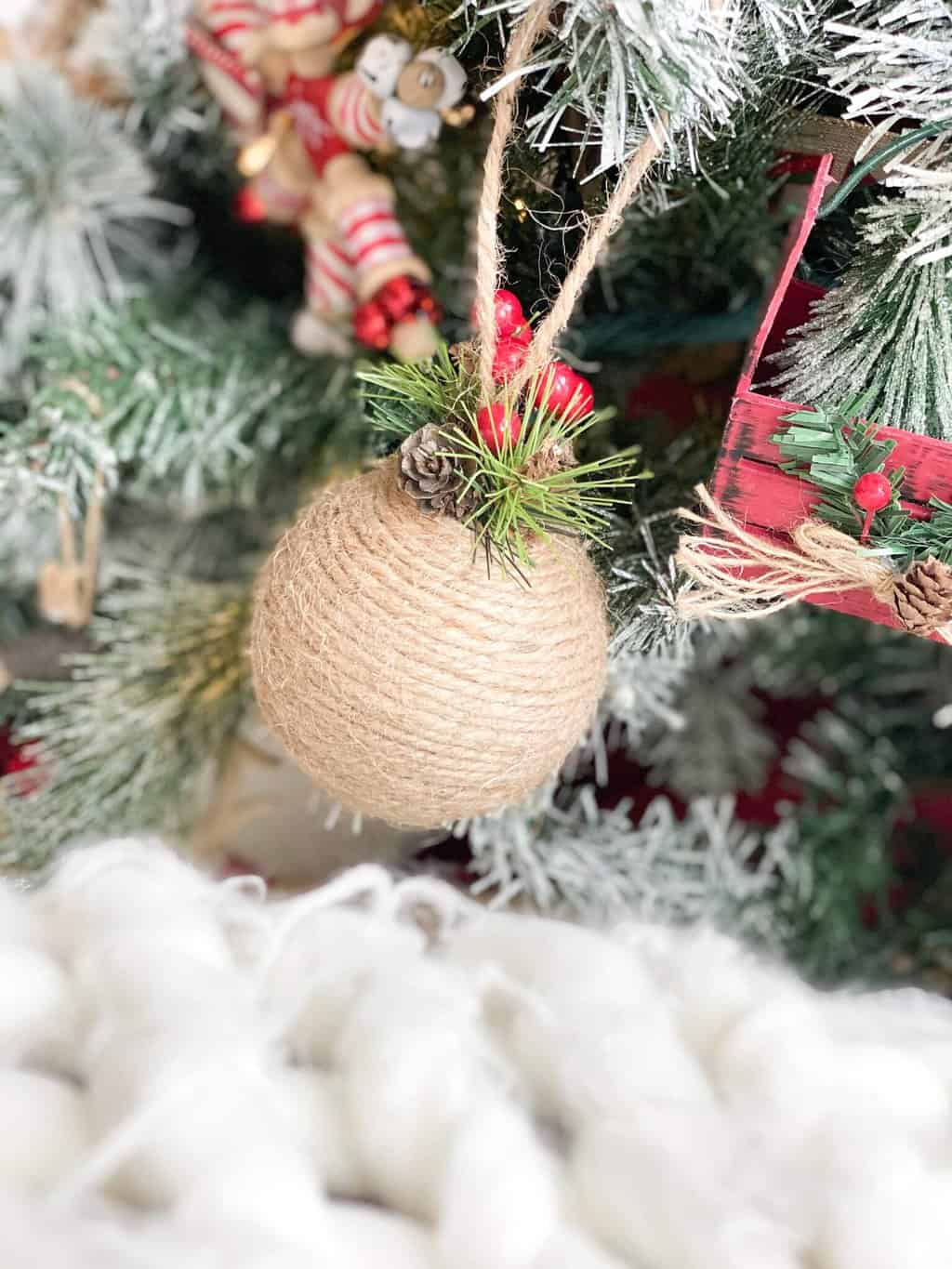 I hope you enjoyed looking at my family's main Christmas Tree and I can't wait to take a look at everyone else on the blog hop. Comment below and tell me about YOUR Christmas tree. I love looking at your trees so be sure to tag me here or on social media and I will come take a look.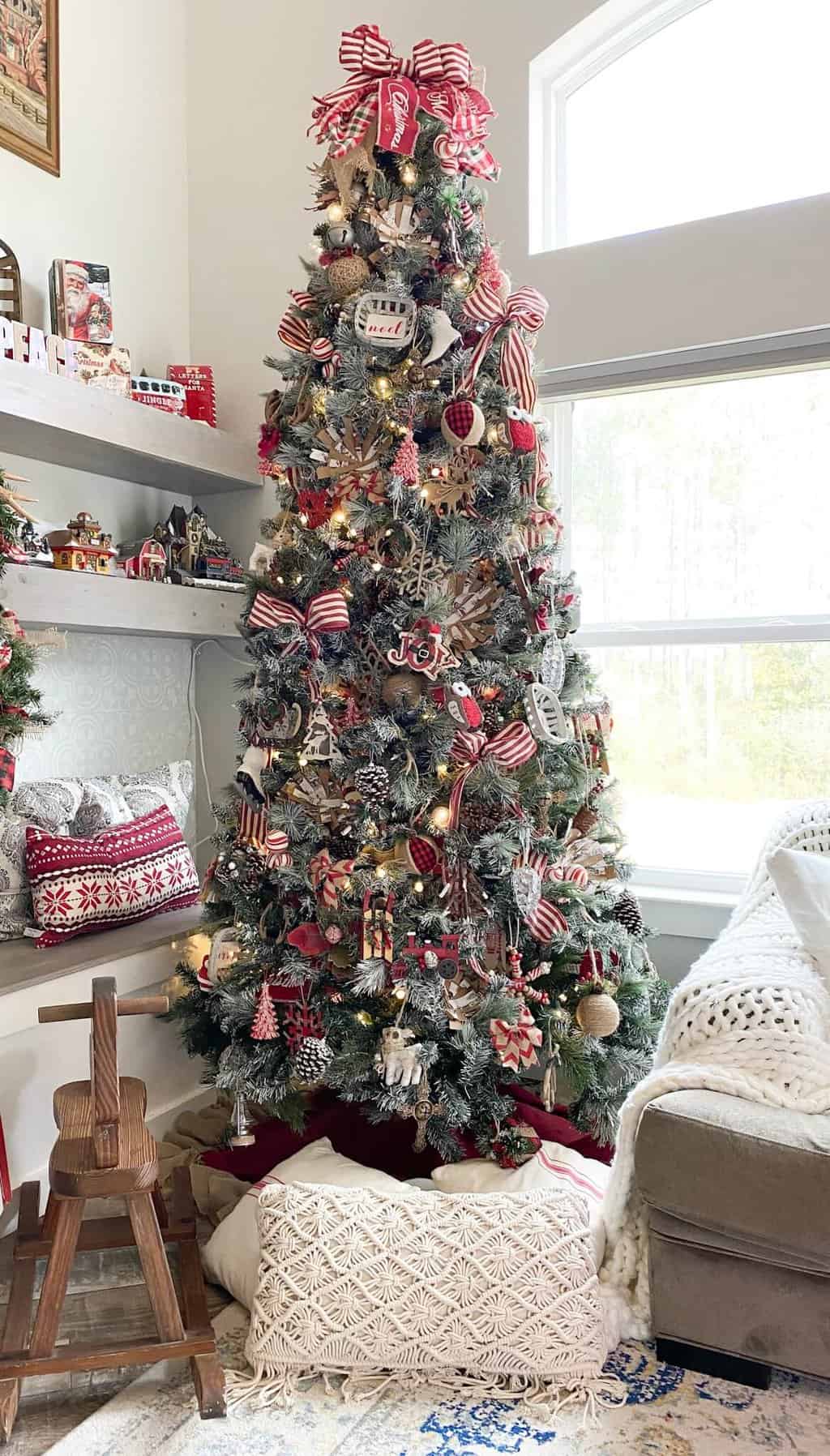 Do you ask yourself which tree you should buy for Christmas? Take a look at my guide here.
Welcome To Our Third Annual Christmas Tree Decor Blog Hop!
Looking for Christmas Tree decorating ideas? We are sharing 40 absolutely beautiful Christmas Trees from some of your favorite home decor bloggers.
It's the third year of the Christmas Tree Decor Blog Hop hosted by Our Crafty Mom.
You will find holiday inspiration for just about every Christmas tree style.
The fun starts on Friday, November 29th and continues through Saturday, November 30th.
We hope you will visit the talented bloggers linked below. This blog hop is something we look forward to every year and we hope you do too.
Grab your favorite beverage and settle in for some beautiful Christmas Tree decor inspiration!
Let's Meet The Hosts!
Friday
Saturday