Drive-in Movie Theater Tips
Earlier this week we decided to head to the drive-in movie theater. The drive-in movie theater is something we don't have around here, so our kids have never been. My husband and I have only been one time and it's been so long we forgot what we needed to do.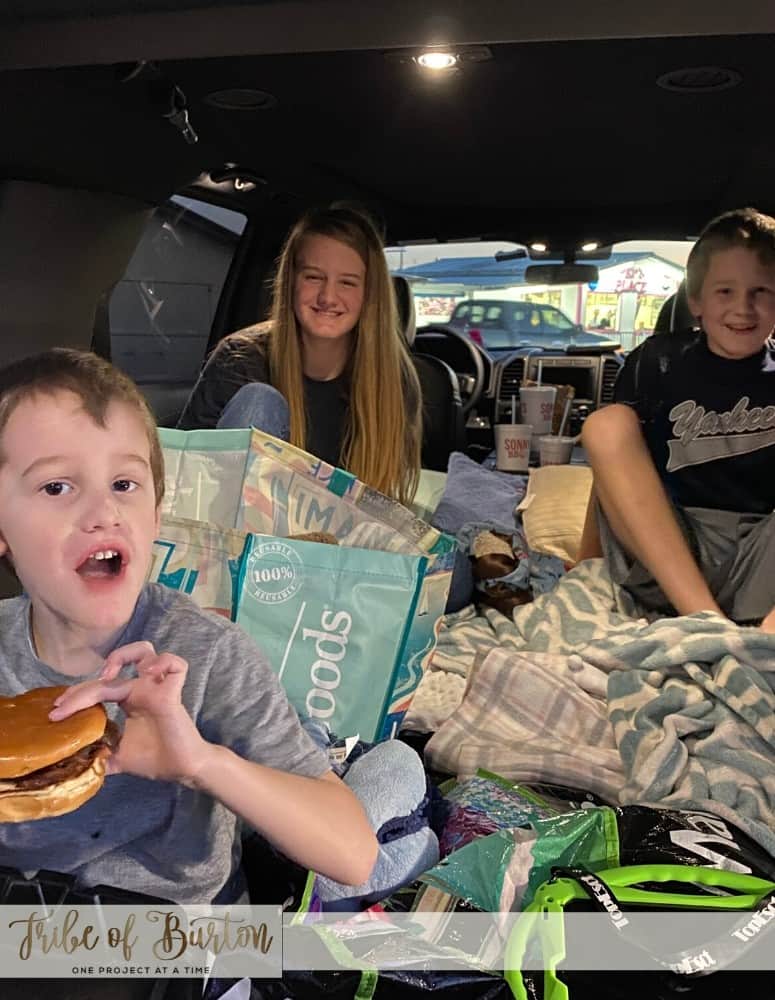 There may be affiliate links in this post. Please read my policy on affiliate links (here) if you want.
Let me know what you think in the comments and if you have any other tips or tricks to add in please let me know.
adventure awaits at the drive-in movie theater
We first made a stop at our local Publix for some movie theater popcorn. Then we were off to get dinner and head to the outdoor movies. Keep reading to see what tips and tricks we learned along the way.
We got there early and had to eat the food in the car while in line to get into the gate. Kids didn't want the food to go cold. Once we were settled, we waited for the movie to come on. At the end of the evening, all of us agreed it was an amazing time. And something we would love to do again.
Tips for Drive-In Movie Theater with Kids
Find out if the movie will be played with loudspeakers or through your car radio. Ours was using FM radio. We got our radio out of our hurricane bin [HERE] and made sure we had batteries. Tip #1 is to bring a radio. You don't want your car batteries to go dead during the movie! If you don't have a radio then a cell phone should work with a Bluetooth speaker [HERE]. Be sure to bring a power bank just in case [HERE].
Check the weather. Our movie was going to be on a perfect evening but the weather temperature dropped pretty rapidly. I'm glad I checked and brought blankets for everyone.
Decide how you are going to watch the movie. Tailgate? Back of Van or SUV? We did SUV for the kids and chairs for my husband and me. Bring blankets [HERE] and pillows to make it cozy. We saw a few air mattresses in the back of trucks. My kids said more pillows would have been awesome.
Dress comfortably. You will be there for a while
Bring food and drinks. Some drive-in movie theaters have concession stands some do not. We weren't sure so we planned for a picnic dinner beforehand and then snacks for the movie. We brought a small cooler [HERE] with drinks to keep them cold until movie time.
Bring a garbage bag. Be sure to pick up after yourself! Easier to throw away everything as needed verses trying to find a garbage can.
Bug spray or lotion [HERE]. We brought some bug repellent just in case.
Arrive early so you get a good parking space
Bring a towel just in case your kid spills their drink all over everything.
Zip lock bags to put the uneaten movie candy back in a bag to take home.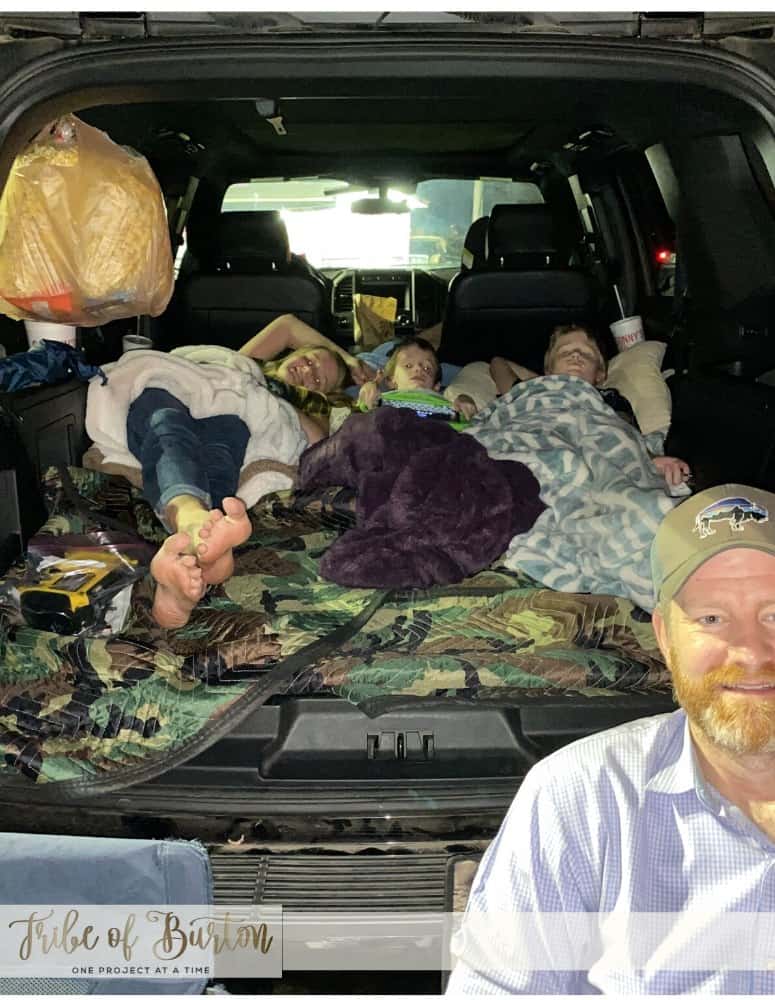 Tips for the Local Movie Drive-In
Our movie start time was 8:30pm. We got there at 6:40 and they told us they would open at 7 pm but they didn't open until 7:30 pm.
They do have a small concession stand you can order at 2gofox.com and someone delivers the food to your car.
Only bathrooms are portable bathrooms aka port-a-potties. So bring the hand sanitizer.
Our FM station was 91.5 – they suggested downloading the AudioFetch app to listen to movies through a Bluetooth speaker [HERE]. Once downloaded, connect to DataRevolution WiFi.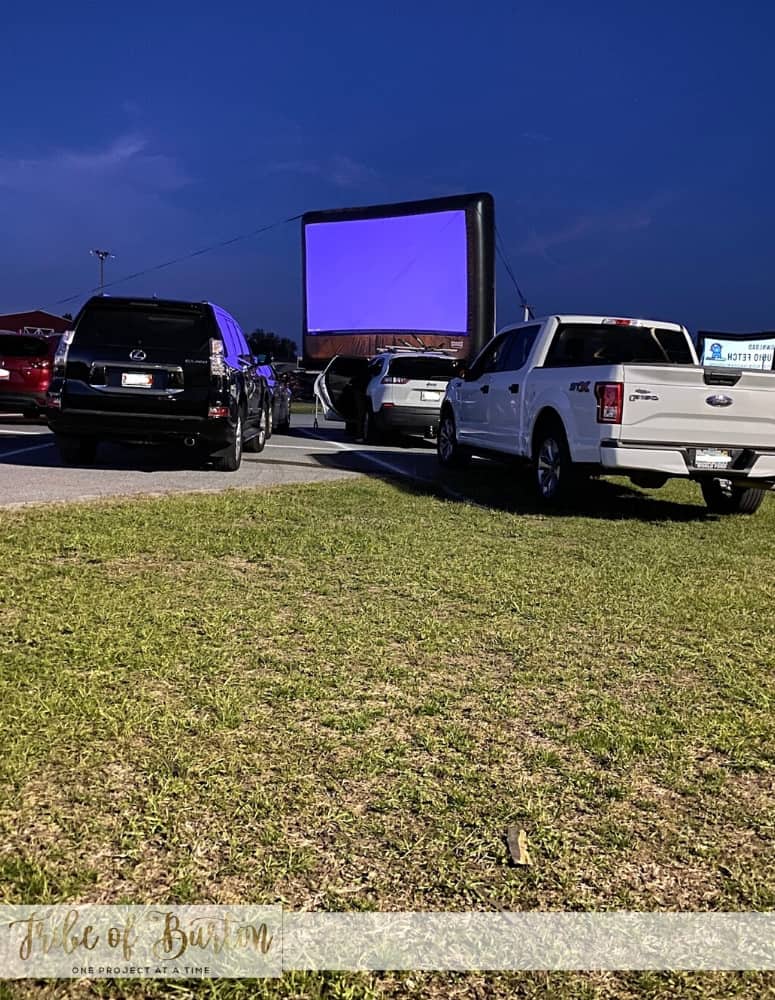 If you like watching movies or shows as a family come read my review on Umbrella Academy [HERE].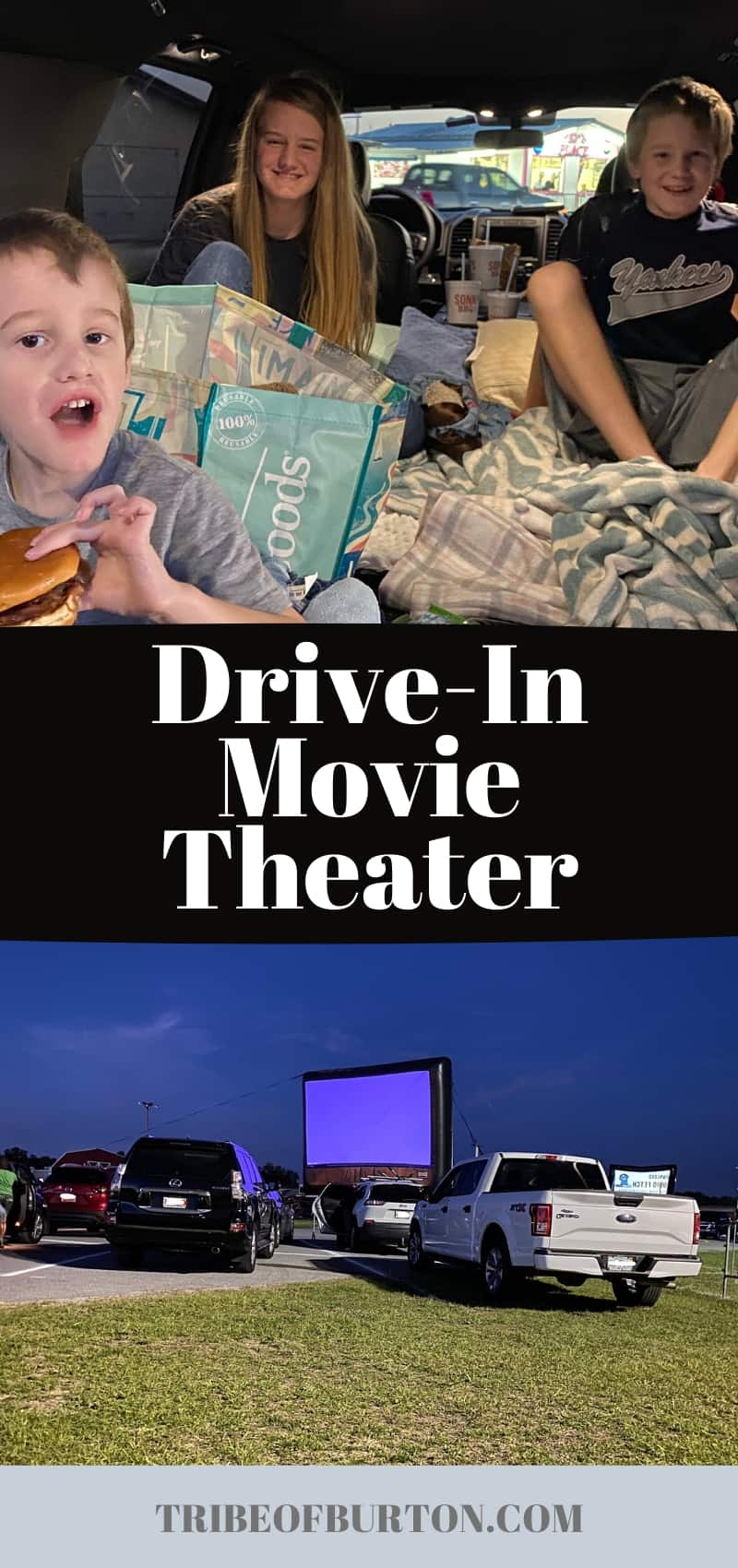 Kirsten

Check out a baseball story [HERE]