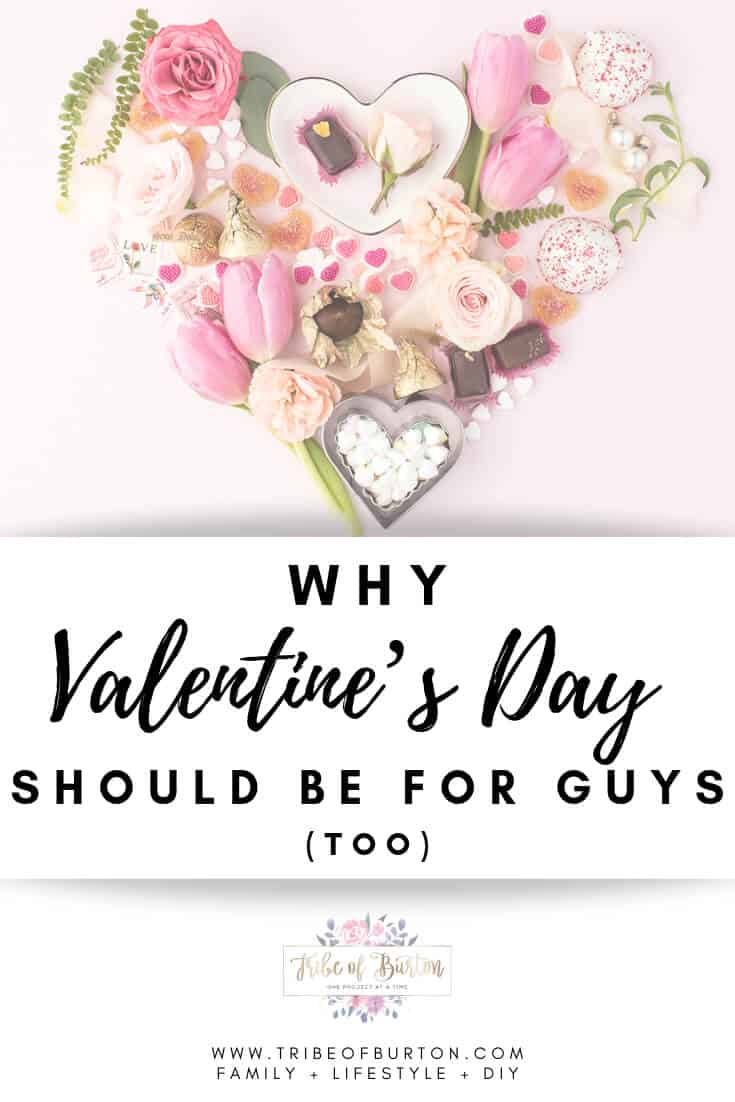 There may be affiliate links in this post. Please read my policy on affiliate links (here) if you want.
What is Valentine's Day?
Valentine's Day, also called Saint Valentine's Day or the Feast of Saint Valentine,[1] is celebrated annually on February 14. Originating as a WesternChristianfeast day honoring one or two early saints named Valentinus, Valentine's Day is recognized as a significant cultural, religious, and commercial celebration of romance and romantic love in many regions around the world, although it is not a public holiday in any country.
Who is Valentine's Day for?
You told me last week that Valentine's Day was for the girls. So with that knowledge I sent back all the stuff I got you from Amazon. Here are a few links if you would like to look at the things I did order and then returned [HERE], [HERE], and [HERE]. I'm so glad that you told me today was for girls. Even when I kept asking you for details and asked more specifics about Valentine's Day for Guys, but you kept insisting over and over that Valentine's Day was for girls.

So here it is.

A letter to you, out of the kindness of my heart. Since Valentines Day for guys isn't a thing.
Open Letter to My Husband of 17 Years
To the Father of my Children here on earth and in Heaven,

Thank you for loving me enough to celebrate Valentine's Day for me (since I'm a girl) each year. And now that we have 2 girls, thank you for celebrating it with them. I'm sure you are spoiling them for the future but definitely not for those guys in the future. HAHA Because you tell them over and over they will never date.

You go out of your way to stop at Winn Dixie on the way home. You take that extra 8.5 minutes to stop and stand in line and get us flowers.

I know the entire time you think – how has another year passed? Wasn't I just in this line? As you look up from your cell phone you see all the other men in the store. Young and Old.

You notice how they only have a couple items in their hands as well. Flowers and overpriced cards (you know that cards are a definite NO-NO in our house so you know to skip the card aisle) and some even have chocolate. Most of them are looking down at their phones to avoid all eye contact.

After checking out, you get in your car and drive home. Knowing that when …YOUR girls… see the flowers you just picked up, it will put a smile on their face (Even though you know – after 20 years together – that I could care less about flowers, but secretly hope you get them for me each year and yes I know you're smiling right now). You know that your 10 year old little girl is the opposite. And she has come to expect them and loves them. Because she knows her daddy will have something special for her. Because after all. It's the day of love.

You see – each year – and I mean EVERY year. Just like clock work Valentine's day is on February 14th. However. Most men wait. Until February 14th to get their gifts for their loved ones. And that's okay. (Ladies, it really is) Because like you said – Valentine's day is for girls not for guys.

I remember (in no particular order)
That one time you got the FTD special and dad got mom the same. You made sure that never happened again.

The one year I had my treatment and slept all night long and you entertained the kids and kept checking in on me.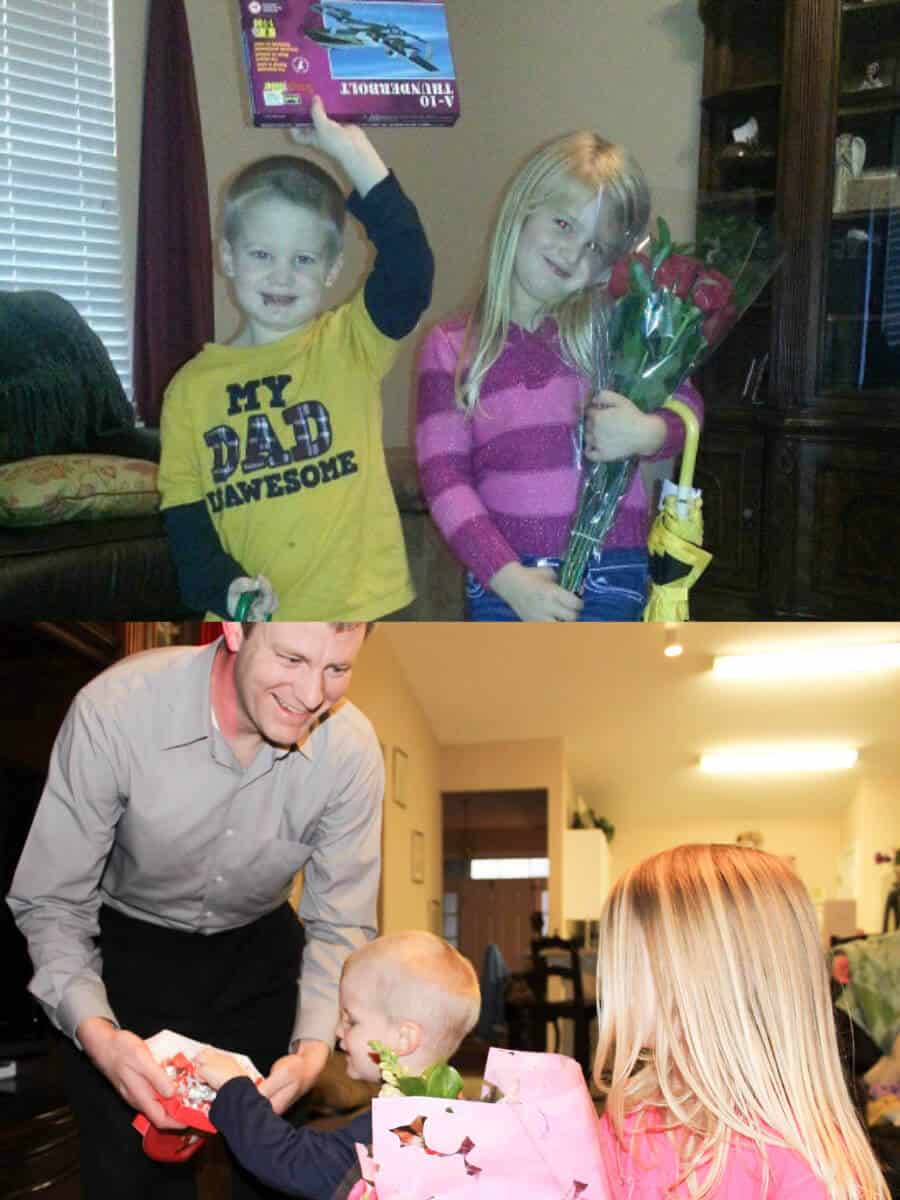 You got me flowers 4 days early because they were a lot cheaper than actually buying them on Valentine's day.
The year you made me flowers and made every girl on Facebook jealous and a lot of the guys mad.

We celebrated on the bed because it poured and our picnic lunch was ruined.

The year we had a successful picnic dinner with the not so heart shaped pizza dinner. You slow danced with the kids (D1 and D2).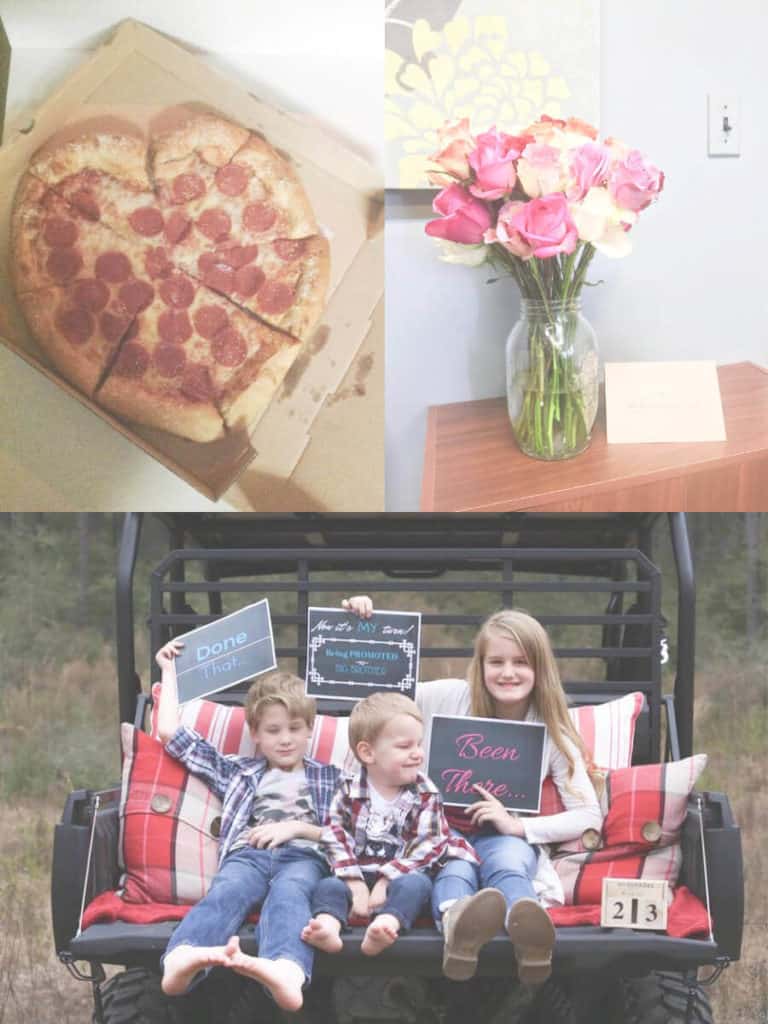 I remember the year I ordered me flowers because I found some I liked. You laughed and said okay. They came in and were the one flower I really don't like so I re gifted them to Dani and you ended up buying me flowers anyway.

The year (2017) telling the kids that we were pregnant and taking pictures one year of me being pregnant with Diem [HERE].

We decided not to do flowers for me (even though I tell you this every year) and I remember us working together, in the cold, on the tile in our dream home.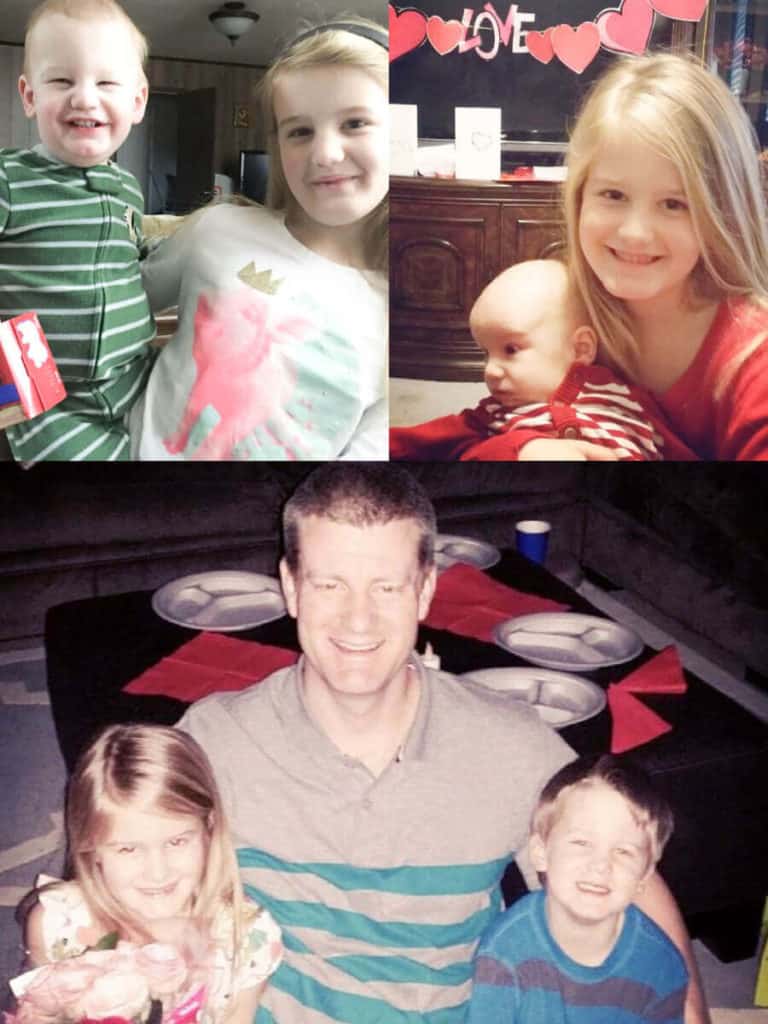 A heart shaped pizza dinner in our living room with our kids. And how Dani fell violently ill within an hour. Throwing up + Strep = not romantic
You got Dani flowers and Declan "Chalk-it". I remember she pranced around like a pageant winner with her flowers in her arms. While Declan followed her with Chalk it all over his face.
I hope you remember all the great memories like I did. And if not. You can always go on Facebook to pull them up. Like I did. HAHA


Love you more than life itself
Your Valentine
For the last 20 years
Your Wife and Best friend
Valentine's Day For Guys
With all that being said – I really think Valentine's day for guys is a real thing. And should be celebrated for the guys just like the guys celebrate us. Guys do so much for the women in their lives. Why not let us celebrate you too? Or at least celebrate WITH you?
Because after all.
It's a celebration of love.
So Michael – since you are reading this for the first time – one of your gifts is on the Kindle [HERE] and one will be here Friday. I love you.
Check out this FUN St Patrick's Decor [HERE]