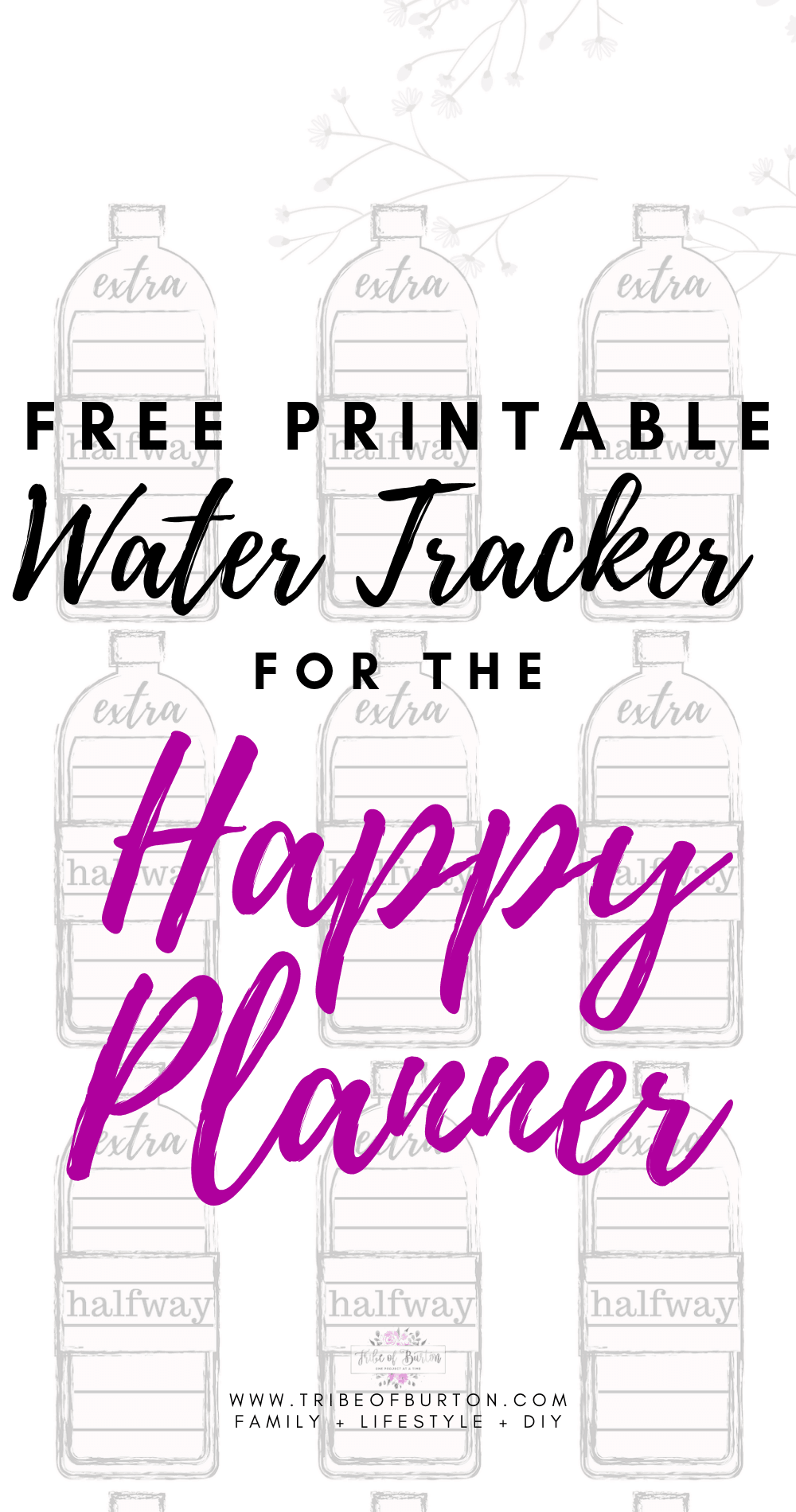 I hope you guys like this Water Tracker as much as me. My daughter gave me the idea and then helped me design it.
Y'all. Can anyone else believe tomorrow is March? I know I can't. Last month I signed up for a weekday blog post challenge. And I did it! I posted Monday – Friday all through the month of February. I'm tired! This blogging thing isn't a joke.
I don't have much to say tonight so I will get right to how to use the water tracker.
There may be affiliate links in this post. Please read my policy on affiliate links [here] if you want.
Before You Begin
There are two water trackers you can print. One uses more ink than the other and is formatted for the month of March. Once you decide on the tracker you want to print then decide on the size. I have both letter size water trackers and the perfect size for the happy planner (7″x9.25″).

I print on card stock [HERE] (regular paper works as well). Then I cut it around the lines so I can put it in my Happy Planner. I use this hole punch [HERE]. And then place it in my planner.
My daughter uses the letter size water tracker. She uses a 3 hole punch and puts it in her binder. Before anyone gets worried about my daughter tracking her water she doesn't do it for any other reason than to add it to her planner.
How To Use
There are 8 spaces on the water bottle. You can track any way you want. I aim for a gallon of water a day so count each space as 2 ounces. Then the top where it says 'extra' I will color in if I go over my goal.
At the bottom you can write your goal in ounces for the month and then your total ounces drank at the end of the month.
Take A Look
General Water Tracker
First up is the General Water Tracker – it's not for a specific month. You can download the full page [HERE] or the Happy Planner size [HERE].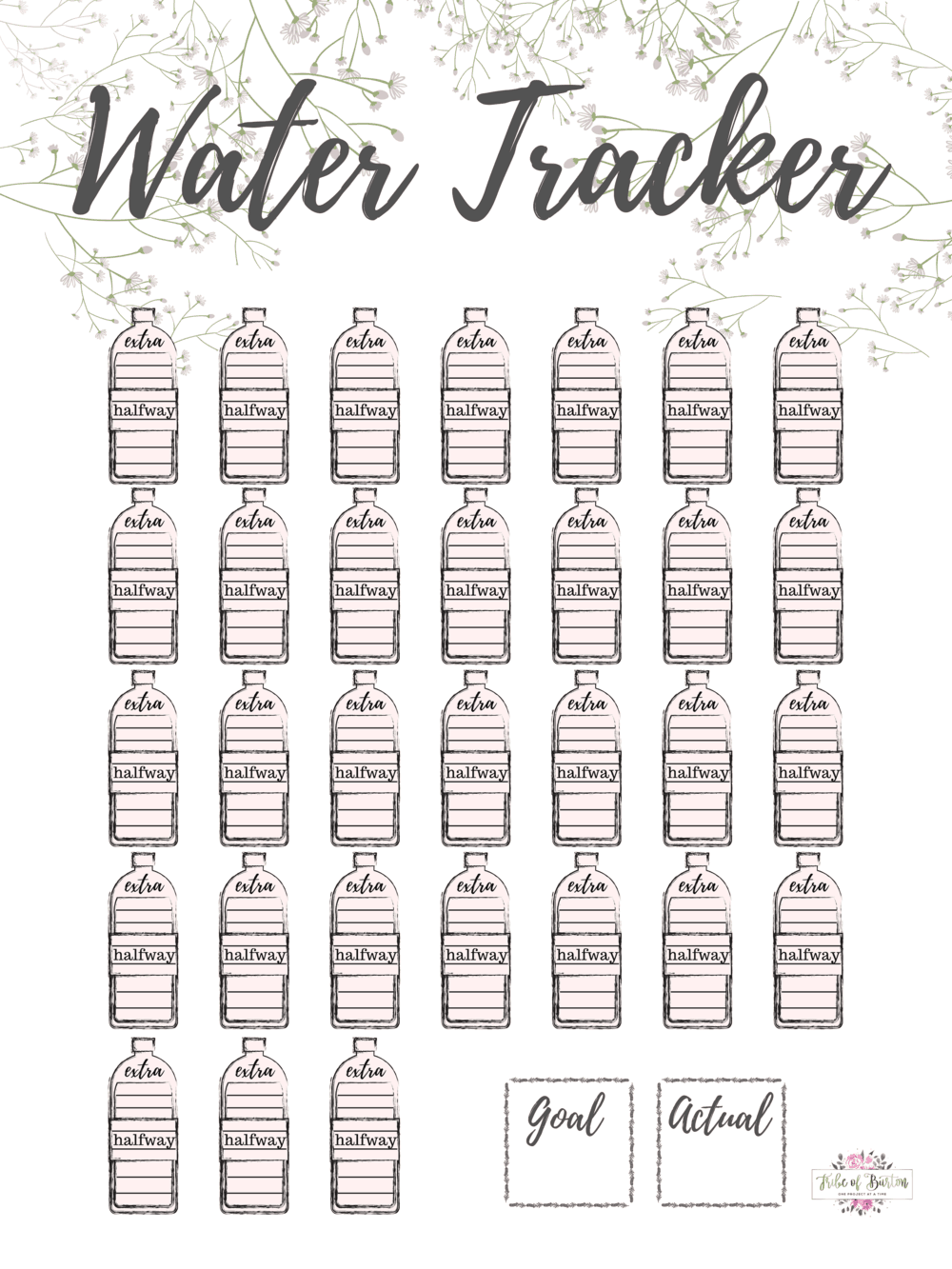 March Water Tracker
Next up is the March Water Tracker . You can download the full page [HERE] or the Happy Planner size [HERE].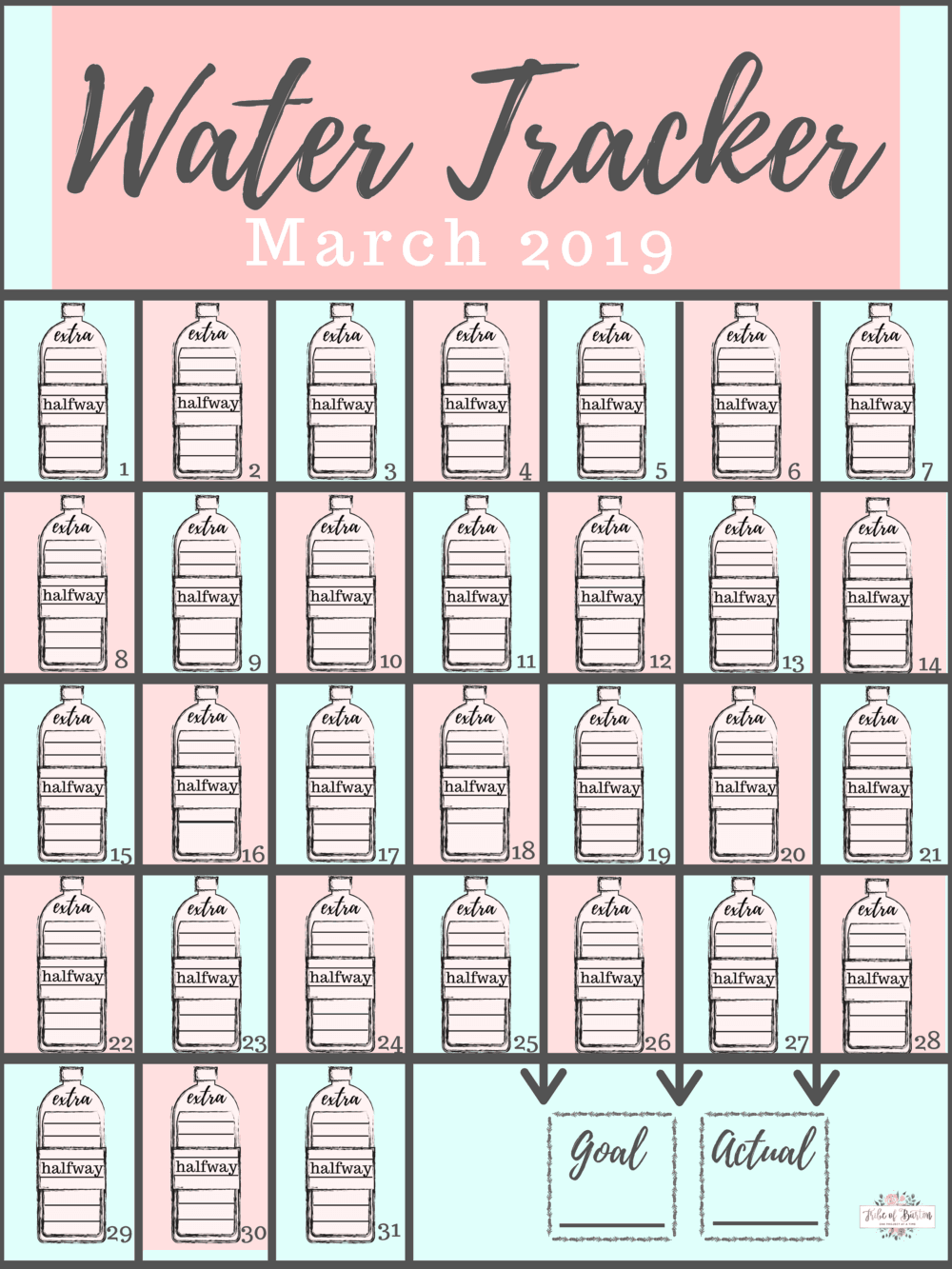 You could even get creative and download to your phone or tablet and use it there!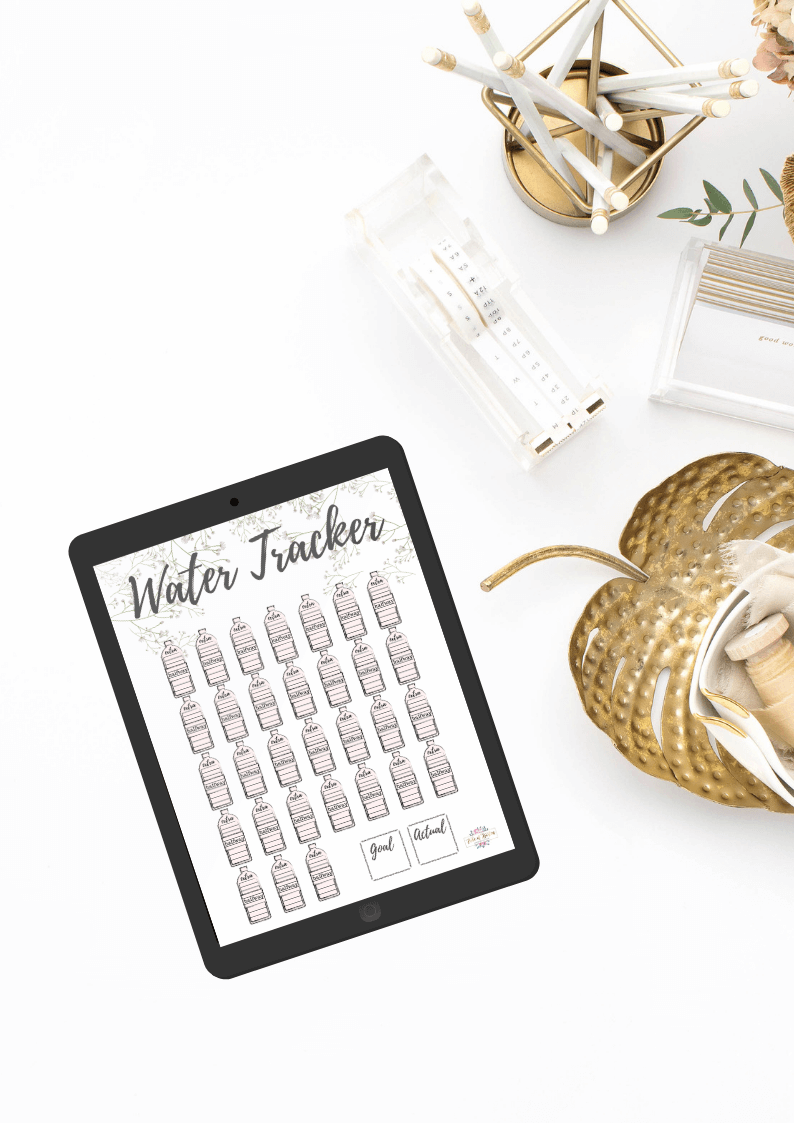 I hope you guys enjoyed this free printable! March is a fresh start and a reason to drink even more water.

Until Next Time
I'm going to take a few days to enjoy my family. I hope in the mean time you will be sure to check out some of my other favorite posts.

Here is where you can find those – Chalk Painted Tree – Organize your Home – Best Sheets – Laundry Challenge .

Have a great day!