Let's talk Christmas trees. I feel like I may be sort of an expert on Christmas trees. Specifically, Artificial Christmas Trees. I've been buying them for 20 years and then my parents had them for years before that.
I'm allergic to real trees. So it's not fun to have something in your house so beautiful but causes you to need Benadryl or Zyrtec everyday. Before I begin, do you prefer Artificial or Real trees? Comment below and let me know what you like.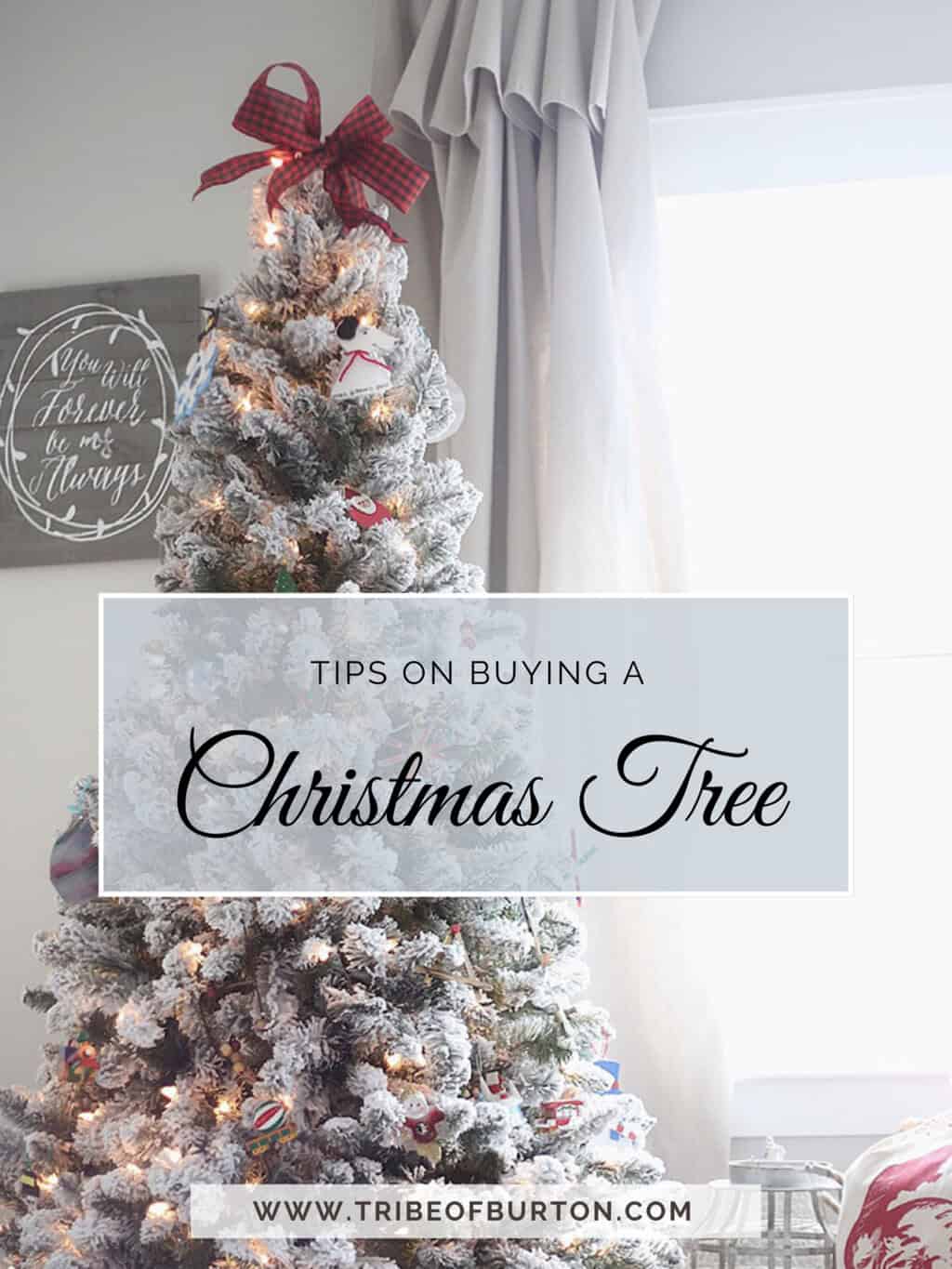 There may be affiliate links in this post. Please read my policy on affiliate links (here) if you want.
I think this blog post will benefit everyone. Artificial and Real Christmas tree lovers alike because even though I'm allergic to real Christmas trees, keep reading to see how I get to enjoy them now.
ARTIFICIAL CHRISTMAS TREE
Over the years I've bought Christmas trees from all different places. Online Christmas trees and used Christmas trees. I've found some artificial Christmas trees on clearance and at Walmart. I would like to think of myself as an expert in the Christmas Tree department.

I'm joking with you. But I can tell you which tree has worked the best for our family and why we would get another one if we could.
Thank you for stopping by! I hope this blog post will help you decide which artificial Christmas tree is for you. No more testing all sorts of trees to find out if they work in your space or not. Keep reading!
Tips to buying an Artificial Christmas Tree
Decide your price range
Measure the area you are going to place the Christmas tree. You need to know the height and width
Decide what style Christmas tree you want
Do you want a green Christmas Tree?
A flocked Christmas tree?
A colored Christmas tree?
Do you want it pre-lit?
Are you willing to save money on a pre-lit tree by lighting it yourself?
Could you buy a used tree?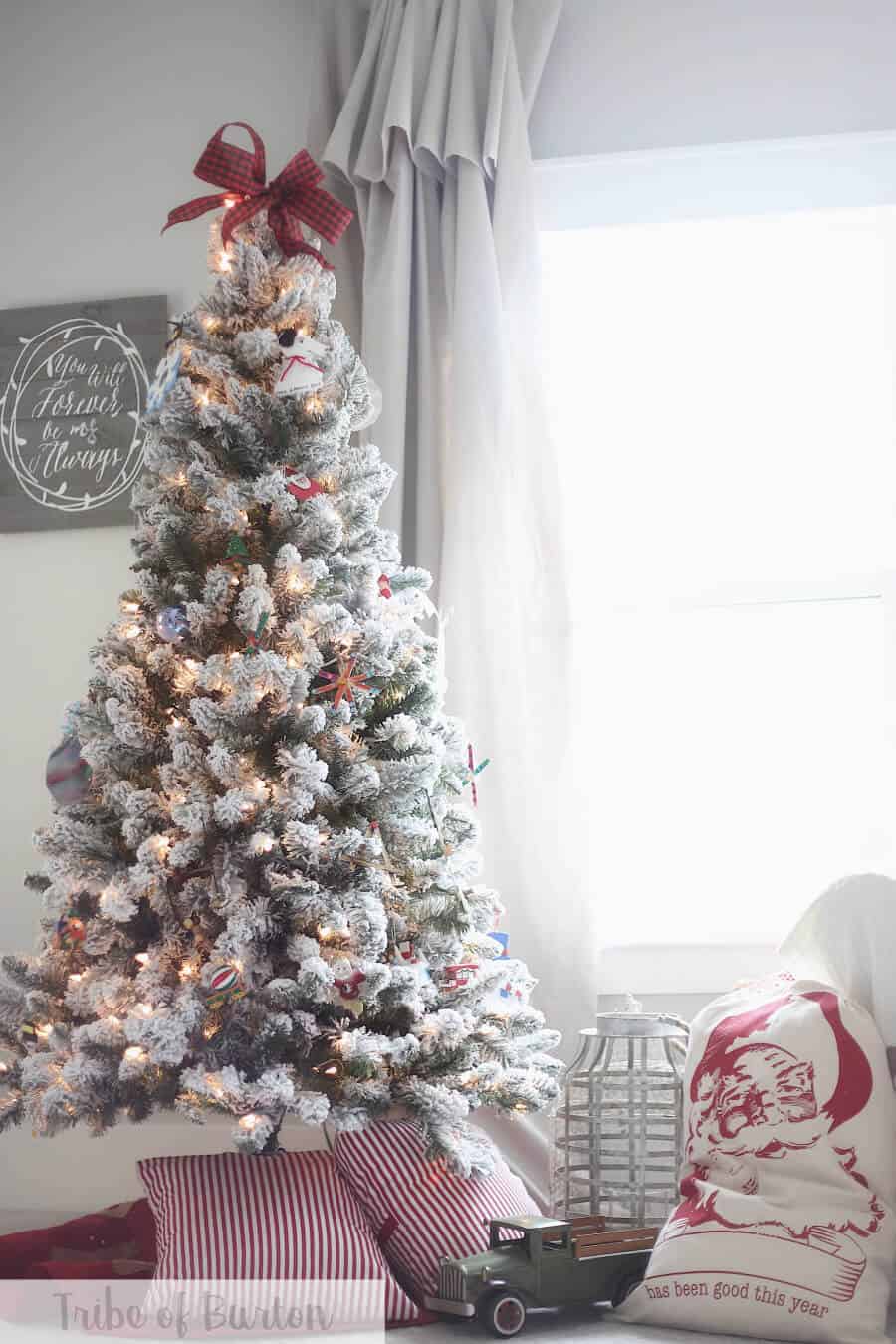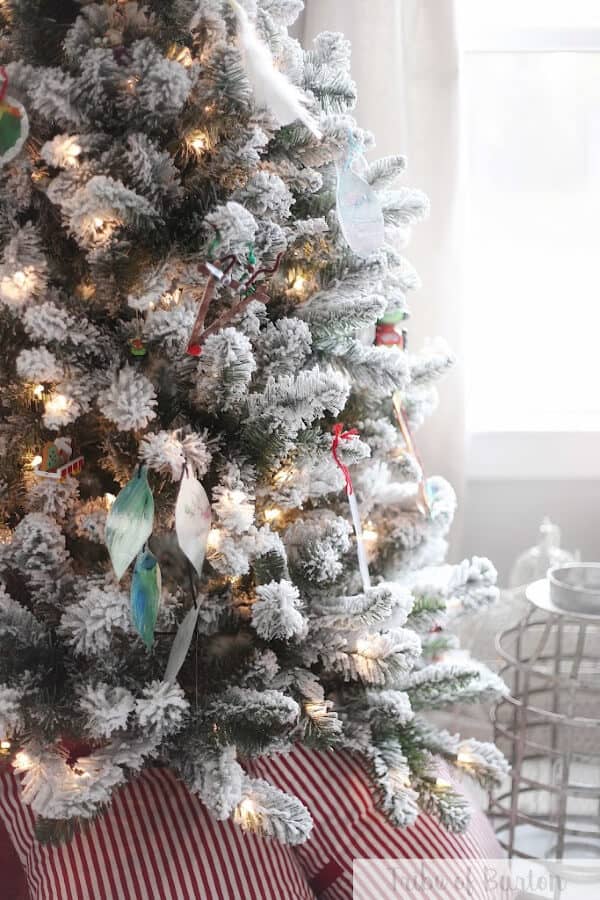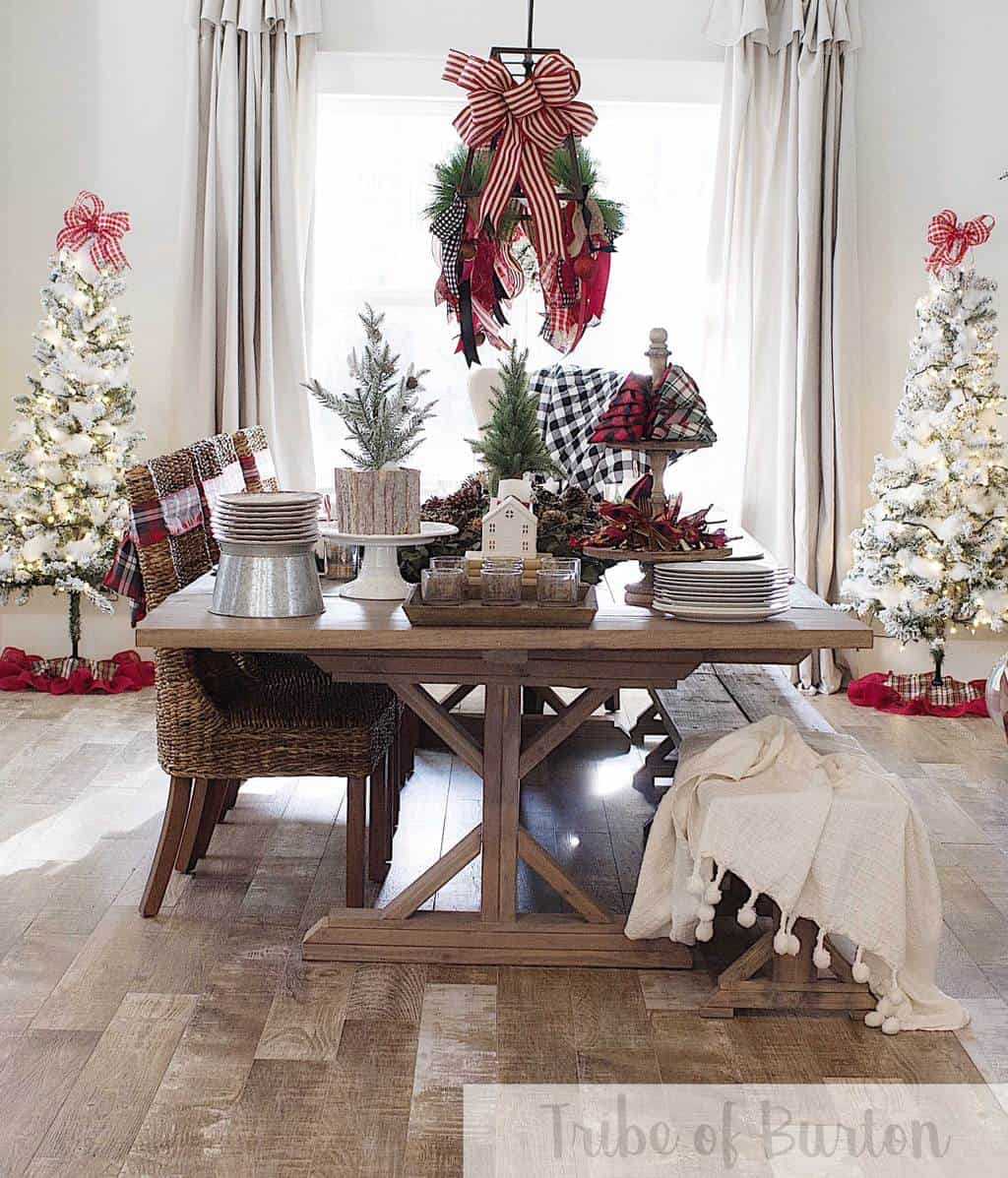 The Best Artificial Christmas Trees
Drum roll please….
Are you making the noise? tapping on a desk? Just kidding!
I have found the best artificial Christmas trees I've gotten for my money are the Christmas Trees from Walmart. Were you expecting Walmart? Probably not. And I was just as surprised as you. But they are beautiful and flocked and they look great. This is my 3rd year having a few of them and they look just as good as they did when I took them out of the box.
Fake Christmas Tree Questions
A lot of time people ask me if the artificial trees around my house look fake. Honestly, they don't. Last year we decided to get a real tree and put it on the front porch. It was a beautiful tree but my fake Christmas trees inside the house were just as pretty. Artificial Christmas trees do not have to be watered and you pay for them once.

Our main Christmas tree is pre-lit. We have had it for 10 years and now the lights do not light up on it. So it's no problem to quickly add lights to the tree. Well, it's no problem for my husband to quickly add lights to the tree. I say having an artificial Christmas tree and one from Walmart is a great purchase and one you will enjoy for years to come. I added a rotating base and now I see the ornaments over and over again.
Take a look at how I flocked my own tree [HERE] Or take a look at my Christmas Home Tours [HERE] and [HERE].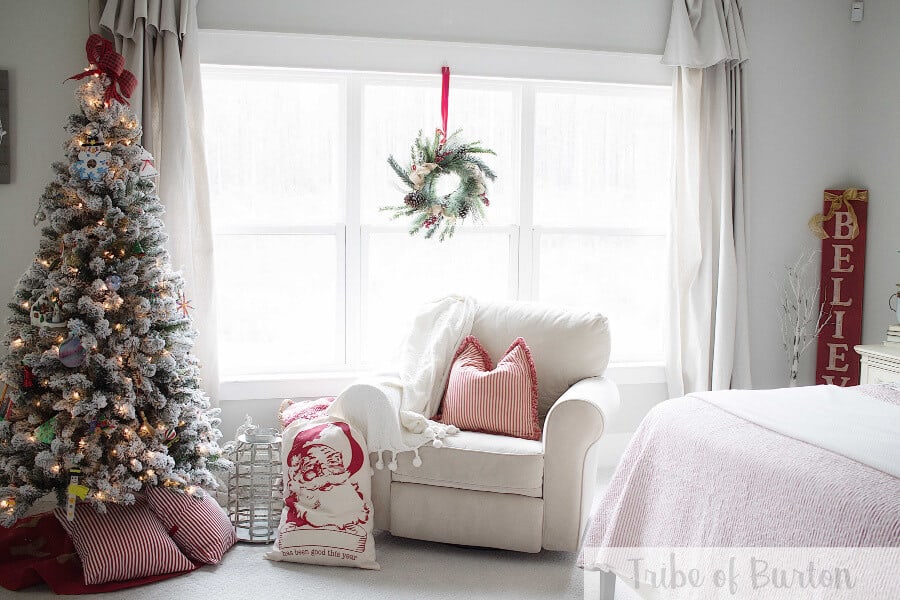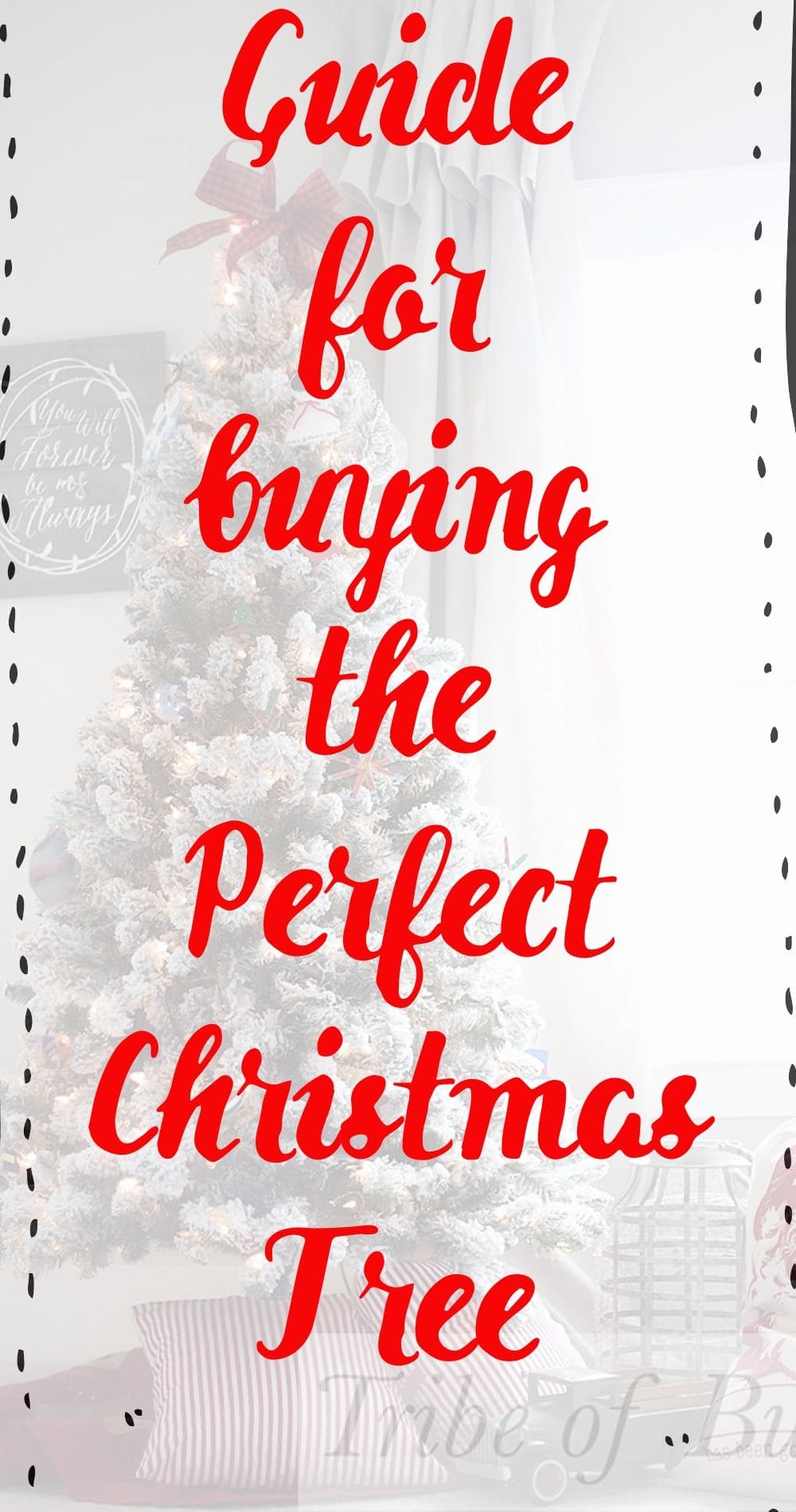 Tree Link [HERE]
Rotating Tree Base [HERE]
If you've made it this far – take a look at how I get to have a real tree now.
Check out my next blog post [HERE]