We are in the process of building our forever home. Our dream home. And I keep going back and forth between styles. I love them all. Outside may look more like a Craftsman while the inside may have more of the Farmhouse look. Today is the day I had to choose exterior stone.
I've gathered tons of pictures from Pinterest, Houzz (I guess the site House was already taken) and Zillow Digs. I've used them so much to the point my builder has said "you can no longer look on the Internet" haha so much for that! But what I do like is that these websites give me so many ideas I would have never thought of…so here I am on a Tuesday night trying to figure out what Stone to pick out for my Farmsman (farmhouse+craftsman) Cottage. Choosing Exterior stone has been one of the hardest decisions for me to make. I never realized that you could literally have a million different combinations of exterior stone. And once I learned there are different kinds, colors, combinations, textures of exterior stone I went to Facebook.
facebook poll
By going to Facebook I meant I actually went on Facebook and polled all my friends. I asked them which Exterior stone they would choose. Which choice would you pick?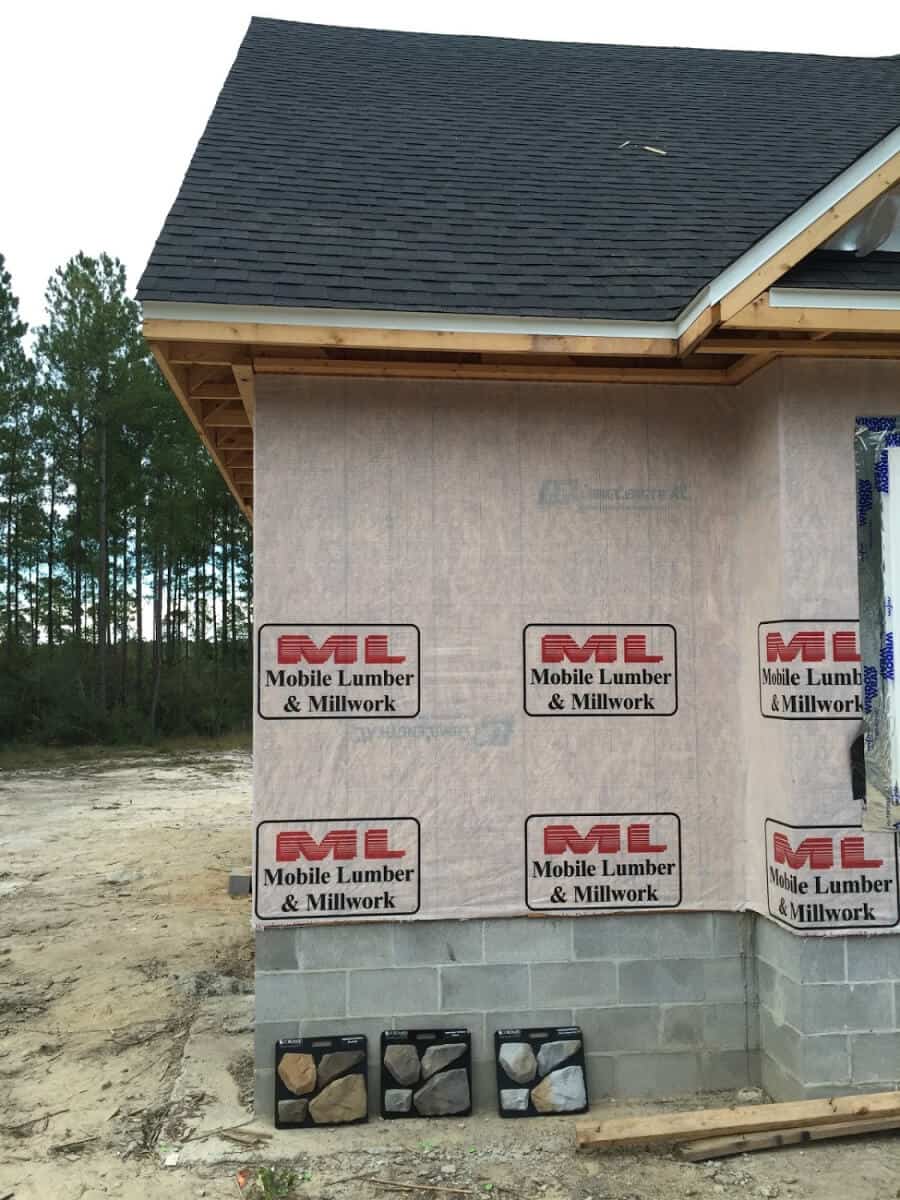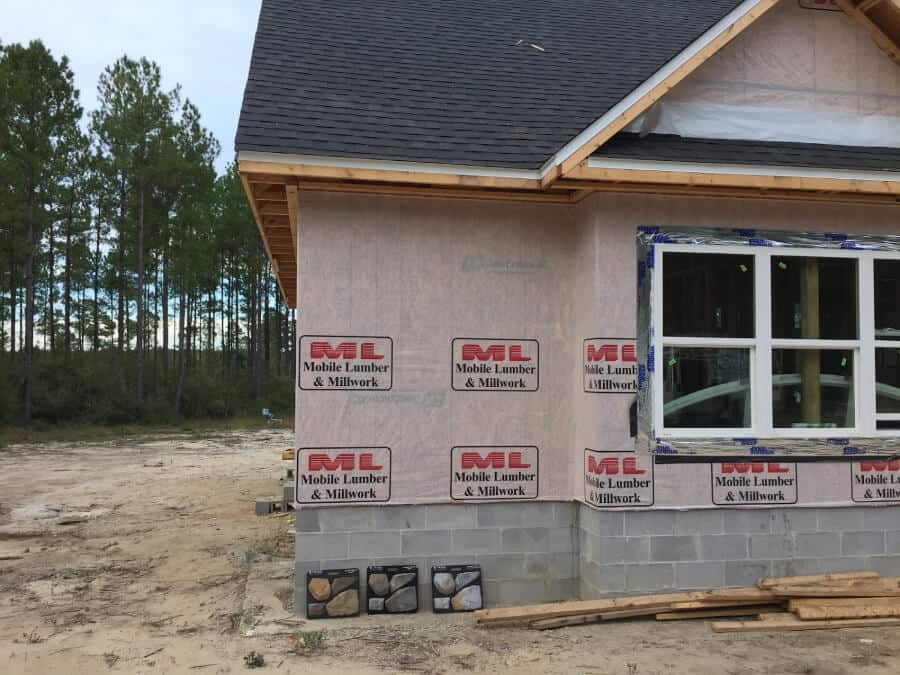 Left, Center, or Right? The Majority of my friends went with the Left. I picked the center. And wished I would have went with the right. The problem with only having a 12″ by 12″ square of exterior stone is it really doesn't give you a full picture of how the stone will be once it's over the entire house.

Now for some more pictures taken today.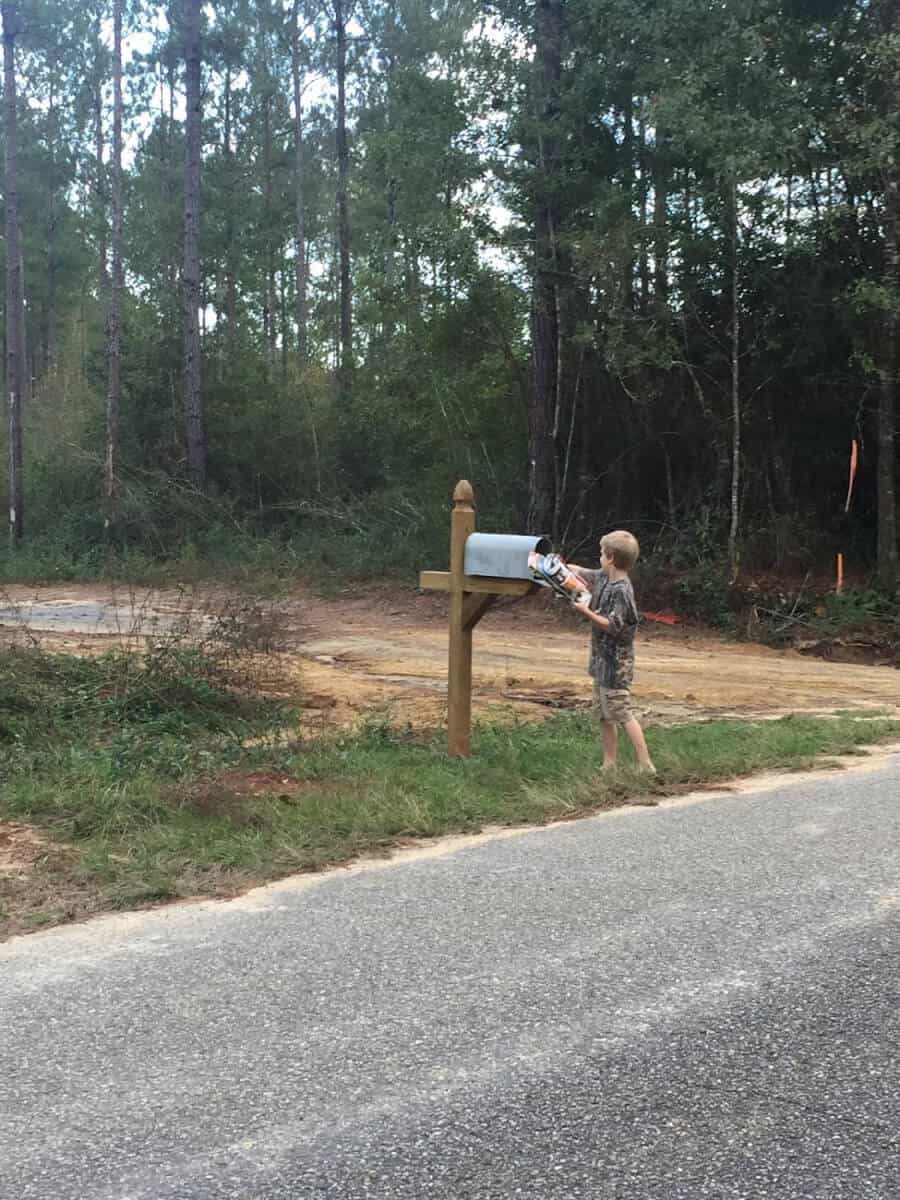 D#2 checking the mail. So much junk mail!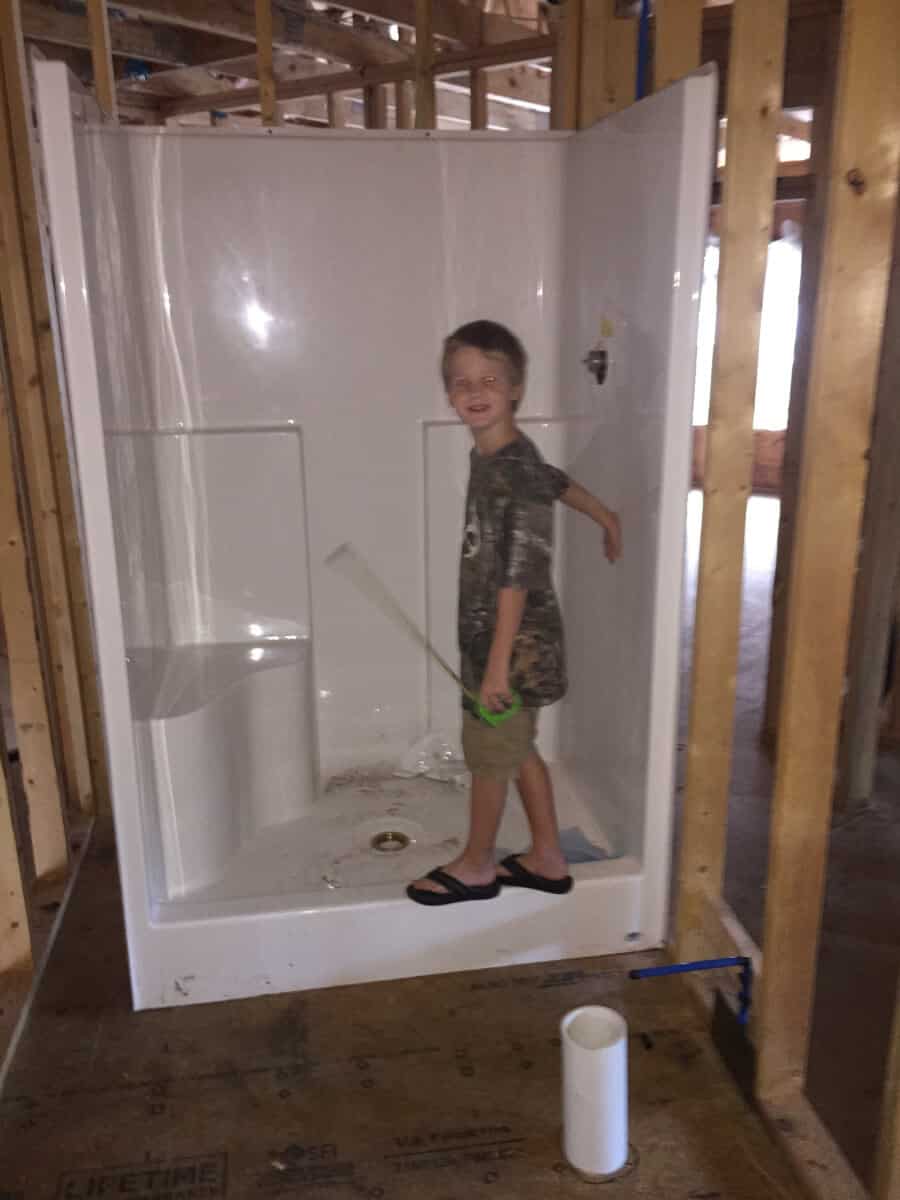 D#2 showing me how tiny the shower is. Yes I know we didn't go with tile showers for the kids. We chose what was important to us. ? UPDATE: This shower stall actually didn't make the cut – so we did do tile in this bathroom. My daughter wishes we would have just gotten a shower with NO tile! She hates cleaning it. So that is a TIP to be aware of. Less cleaning with less tile 😉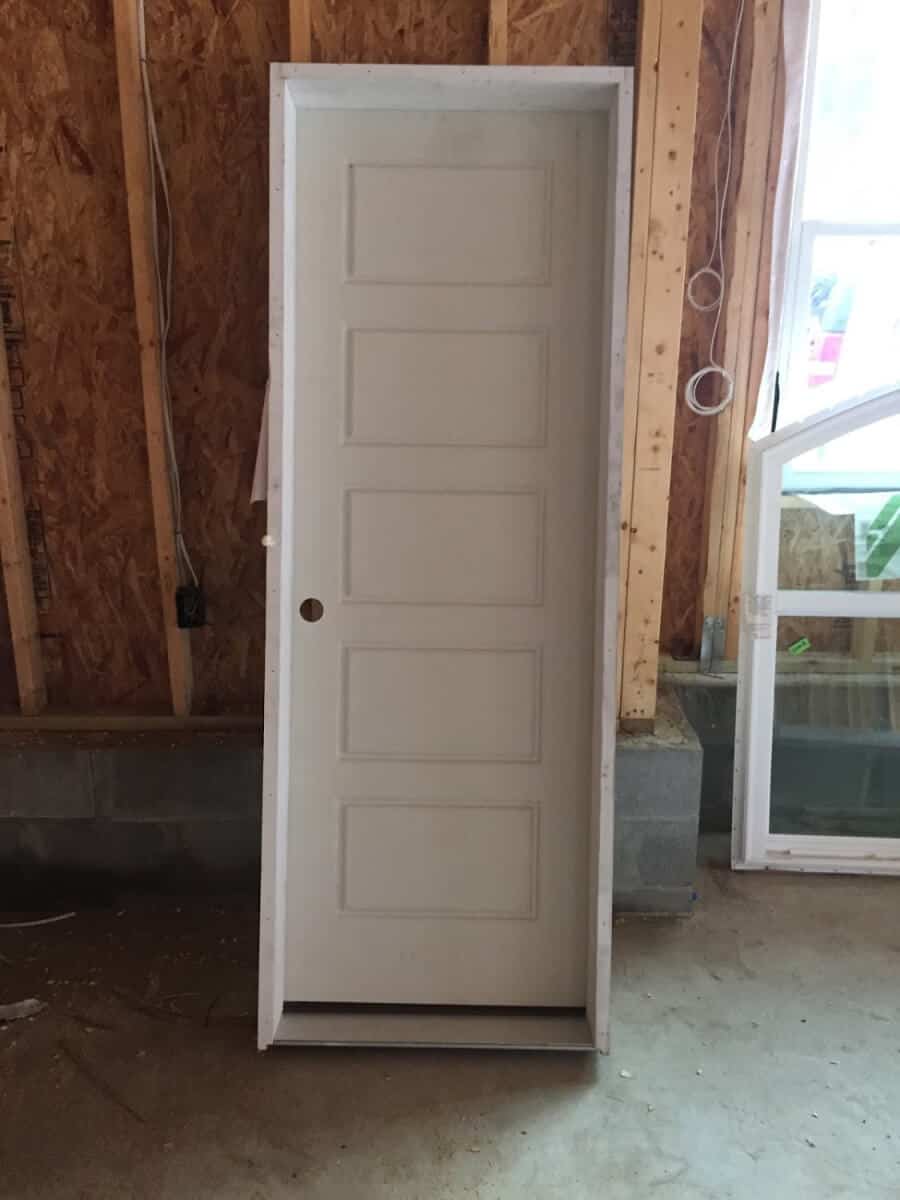 Look how lovely these 5 panel doors are!? Aren't they lovely? I can't wait to see the black hardware on them.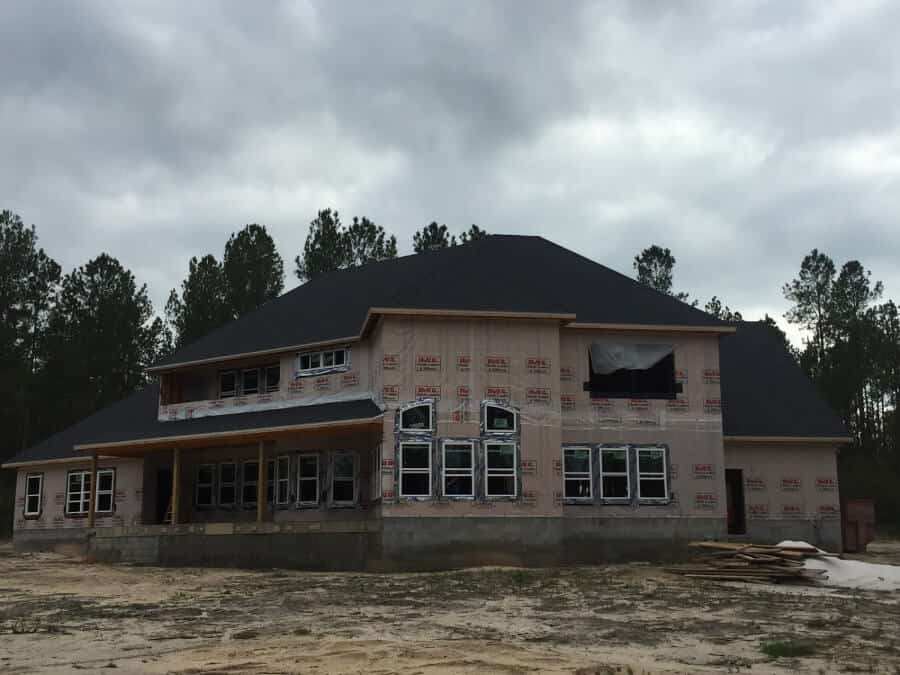 And last…we have a roof. A charcoal roof! We went with the Atlas Scotchguard Algea protecting roof. I am in love!
Until next time!!!
Update
See how the stone turned out here. And just why sometimes I would like to use the German schmear technique to lighten it up some. It's grown on me over the years. But I would be surprised if my husband showed up one day and it was a little lighter.
A Friend came over this weekend and said "SO this is the house Facebook built" I thought "yes it is" Basically every decision I had to make – I did polls on Facebook or Instagram.
Also if you would like to read my FIRST original blog post please click [HERE].